Corporate Gifts: The Why And How To
Author: Nikki Barnett Date Posted:27 August 2020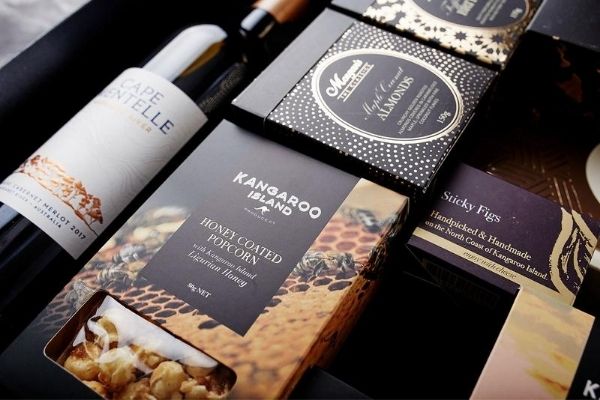 Corporate gift ideas that are guaranteed to build relationships
Corporate gifts are a vital part of any marketing plan. They can be given to colleagues, clients, employees, your boss, or even suppliers. If someone has helped your business prosper and grow, nothing shows your appreciation quite like a thoughtful professional gift.
No matter who your recipient is, the underlying purpose is the same. Corporate gifting shows your appreciation, increases connectivity and builds closer relationships. These thoughtful gifts can also reflect your company culture, maximise brand awareness and increase customer retention.
Here at The Hamper Emporium we specialise in unique corporate branded gifts. After many years of helping businesses, we know just the way you can impress your clients (and glean the many profitable benefits).
Why corporate gifting is essential to your livelihood
Marketers have long understood the many positive effects of gifting. To secure new business and establish better relationships with clients, showing your appreciation is essential. As part of both your marketing strategy and employee retention planning, corporate gifting is a highly effective tool in terms of both satisfaction and ROI. It creates a long-lasting connection, forges positive associations, and keeps your brand top of mind.
When you receive a beautiful gift, it can be a powerful experience, and it also has a proven psychological impact. If you've received a corporate gift as a surprise, then you will understand what we mean. It makes you feel valued, flattered, and influences your feelings of trust and reciprocity. What better way is there to show you care?
Reward loyalty from clients
Clients will appreciate a thoughtful corporate gift at any time of the year. Corporate gifts for clients tell them you value their business, enjoy working together, and encourages them to place further orders. If it's been a while since you talked, gifting has the power to return your business to the forefront of their minds. Try our fabulous Red Wine & Nibbles Hamper to rekindle an important emotional connection.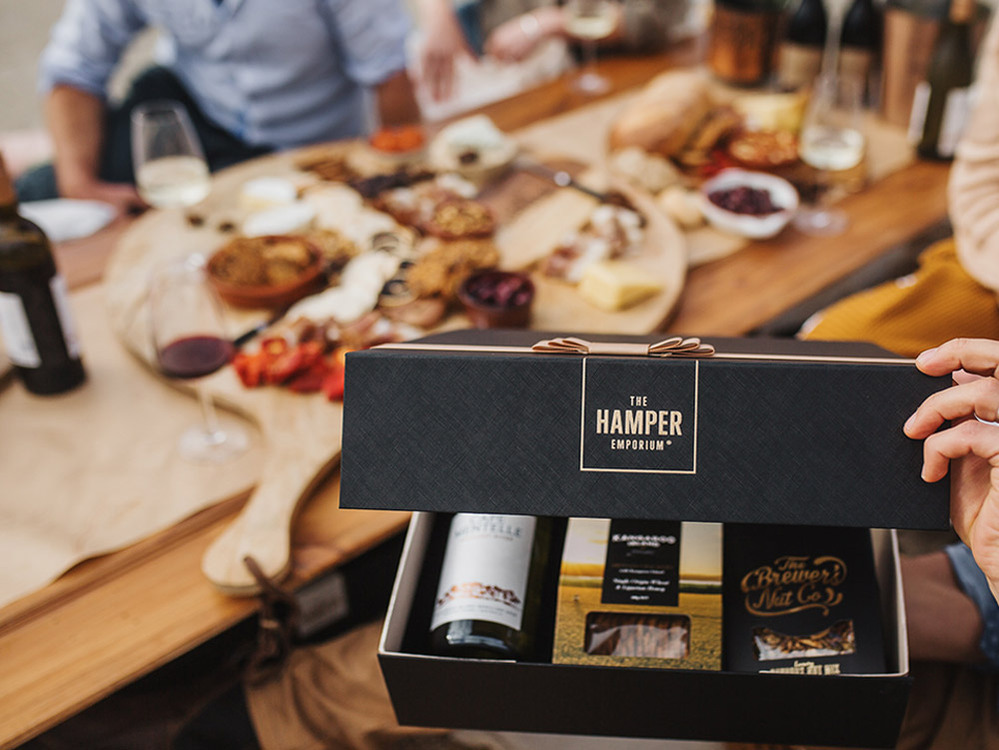 Say 'thank you' to staff
Business owners are sometimes guilty of forgetting how integral staff are to their company's success. Excellent customer service and client outcomes start at home. Corporate gifts for employees are perfect as rewards for hard-working or high performing staff—they're one of many motivational tools you can use! A luxury Chandon Celebration Hamper will leave them in no doubt about their worth.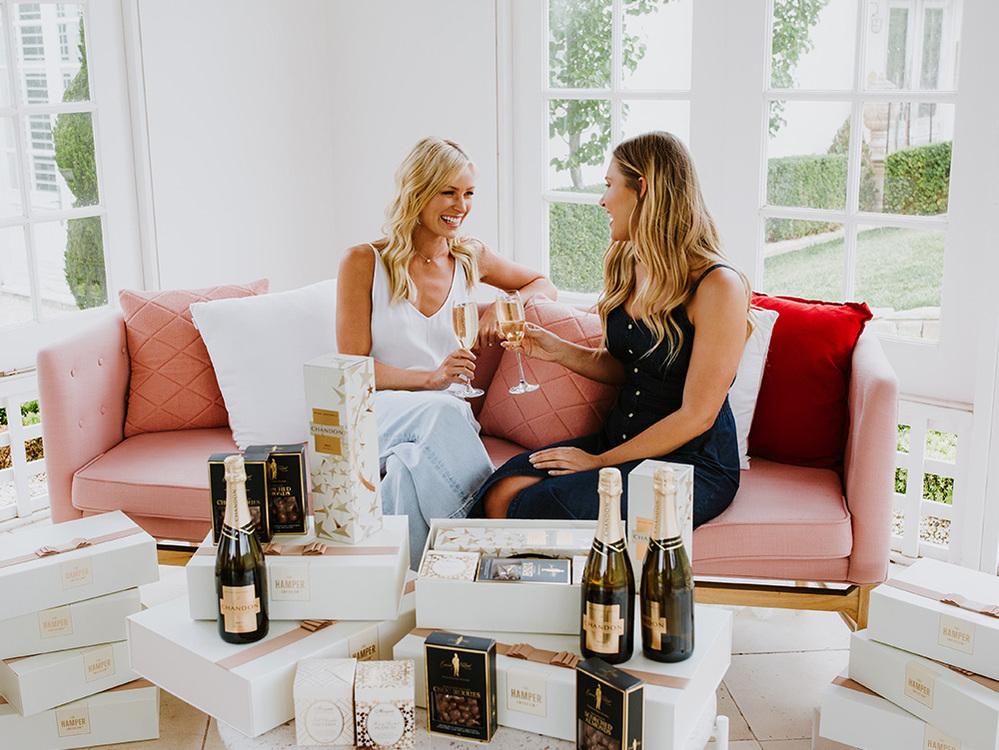 Motivate your teams
These kinds of gift ideas, particularly when they are personalised, create a fuzzy feeling for staff. They encourage a sense of loyalty, belonging, and team connection. This then translates into how they undertake their roles, from their positivity on the job to the quality of service provided. If you have a team of stars, then treat them to the exquisite Emporium Hamper. It's made specifically for celebrating success and sharing the happiness around!
Corporate branding is the finishing touch
Promotional products and unique corporate gifts leave a lasting impression on recipients. If you really want to delight your customers and staff, then branded corporate gifts are the way to go. Done minimally and tastefully this will enhance your brand impact and add value for the recipient. Our indulgent range of luxurious corporate hampers come with beautiful bespoke packaging and sophisticated branding.
We are trained in the art of giving, so you can be confident that we choose only the finest products and top producers around. Our branded corporate gifts are brimming with delicious selections of gourmet food, drinks, or pampering products, for the most impact. They are all presented to your specifications, wrapped with high-quality ribbons and finished with a personalised gift card.
We take care of all the small details to ensure your corporate gifting experience is seamless. On top of your hamper, you can also choose to add an individual branded gift of an engraved keyring, a quality wooden chopping board, or a hamper sleeve or wine wrap.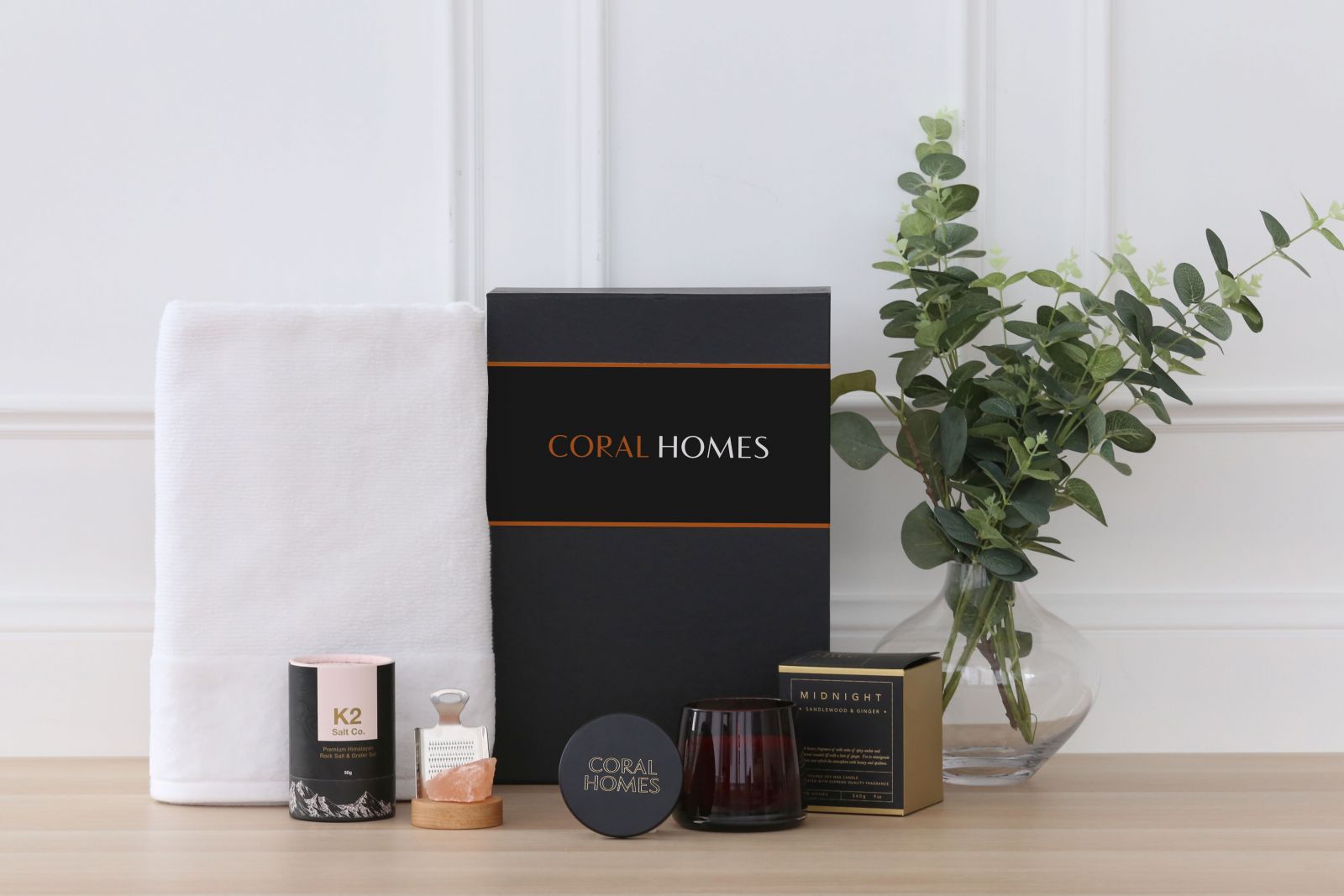 What we offer businesses
Team of in-house graphic designers to assist

Bespoke corporate branding options

Corporate platform for managing your gifting

Beautiful keepsake gift boxes

Double-sided satin branded ribbons

12 design templates for gift tags and personal messages

Corporate branded gift vouchers

Easy corporate account setup

Bulk purchasing and delivery tracking

Dedicated account manager for ongoing customers

Fast turnaround and delivery times

Free delivery across Australia on all corporate hampers
Harness the full power of impressive corporate gifts
The importance of regular corporate gifting is clear, and the benefits are many. Well planned and highly effective strategies and campaigns will help you improve results and move your company in a positive direction. Anyone who has been fundamental in helping your business to grow in those first years, lent a hand when times were hard, or is instrumental in today's success needs to be top of your list.
Make your gift thoughtful, memorable and sent from the heart. If you're ready to give back, browse our stunning range of corporate gifts and reach out today!