Easy Weekend Entertaining Ideas
Author: Michelle Richards Date Posted:1 October 2021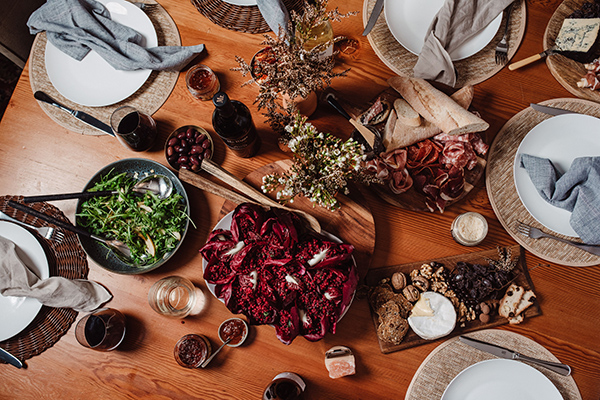 Food Platter Ideas That Make Hosting And Grazing A Delight
Weekends are the time for family get-togethers, fun parties, alfresco lunches and romantic dinners for two. Grazing boxes and entertaining platters are a fabulous way to offer up everything from cocktails to hors d'oeuvres. They also make any cosy celebration a relaxed event and easy and fun to host.
Everyone adores sharing food, and you can use them for a selection of goodies or pile them high with crunchy bread and charcuterie. There's a platter selection that's perfect for breakfast in bed, all-day brunches, barbies or delicious buffet dinners.
At The Hamper Emporium, we think the ultimate joy of weekend entertaining is the guests and the interaction. Planning gourmet food and wine that's assembled quickly rather than prepared adds to the fun and laid-back atmosphere. So, join us in exploring just a few of the mouth-watering options for some tantalising inspiration.
How Do You Make Fancy Platters With Killer Flavours?
Choosing just the right ingredients and artistic strategic plating make food platters the most colourful and tastiest way to please family and friends. Grab the biggest wooden cutting boards, plates and platters you've got, and get started. Much more than a simple charcuterie or cheese board, it's a tempting array of inviting bites you are dying to try. The more varieties of food, nibbles and dips, the better! For gluten free savoury platter entertaining ideas, start with our range of gluten free hampers that can be enjoyed by everyone.
Crowd-pleasing Finger Food Platters
Finger food platter ideas are the perfect way to feed a crowd or family gathering. Technically, if you cut anything small enough, you can eat it with your hands. Plus, it's party time, so anything goes. Mini sandwiches, tartlets and pizza will keep youngsters happy, and then you can get creative for the grown-ups. Pile on the cheese, colourful veggies, loaded potato skins, salads, fruit, bread and a selection of tasty dips. You can even build your own sandwich making platter with a host of tempting flavours and fillings!
Ultimate Dinner Party Platters
Making party platters to impress dinner guests means taking it up a level and adding the wow factor. A neat way to achieve this is to choose dishes that will make an unforgettable impression. Go for refined flavours and something a little different. Try smoked salmon, juicy small meatballs, mini beef kebabs, grilled lobster and baked brie with maple syrup. Then bring out a decadent dessert platter full of delicious cookies, cakes, chocolate-covered treats and dipped tropical fruit slices!
Tasty Barbie Grilling Plates
If you've got someone to man the grill, it doesn't get more Aussie than a barbie platter. For a feast of entertainment, a pile of juicy prawns and various dipping sauces will keep guests more than happy! Alternatively, keep it simple with baby burgers, crisp buffalo wings or lamb skewers. For healthy and irresistible colours, add grilled seasonal veggies, red peppers and chunks of corn on the cob. If that's too much cooking, then serve bowls of crisp salads and crunchy crudites with lots of delicious hummus and dips.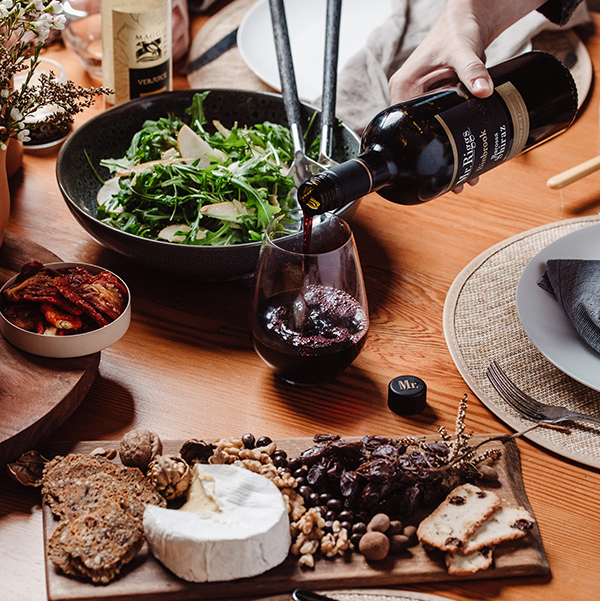 Breakfast & Brunch Boards
Nothing beats grazing on an all-day, lazy brunch menu, and it's the perfect platter for relaxing. Choose a centrepiece or go the whole hog with a selection of muffins, waffles, croissants, pastries, bagels and scones. What do you put on a savoury platter for the second course? Bacon, ham, sausages, eggs and potatoes all taste just as mouth-wateringly good cold. Add in essentials like toppings, sauces, honey and jams. Or why not serve pancakes as an epic breakfast feast with yoghurt, fruit and all your favourite toppings.
Chic Cocktail Appetiser Platters
When it's cocktail hour, or you're planning a mix and shake party, platters are perfect for serving hors d'oeuvres. You can stick with classic appetiser recipes or impress your guests by going continental. Greek-inspired mezze plates are fabulous, filled with meat and feta cheese, Mediterranean veggies, hummus and pitta bread. Or go Italian with an antipasto party platter using a bit of everything - cured meats, olives, tapenades, mozzarella, figs and ciabatta. Feel free to serve different courses to suit your cocktail tasting!
Romantic Grazing Boards
Grazing platter ideas are indulgent, combining a tasty charcuterie plate with a cheeseboard. There's no strict recipe, so it's ideal for intimate gatherings and romantic meals for two. You can simply create a feast of your favourite foods and pile them on to share. Using a good mixture of ingredients and making it look impressive are the most important things. You can mix meats and cheeses, go vegan or fill it full of nibbles. Just remember to keep a balance of salty and sweet tastes. Add dried fruits and nuts, dips, grapes, and a little of every treat you fancy!
Naughty Nibble Platters
What do you put on platters for nibbles? These are always naughty but heavenly, so they should take centre stage. A combination of savoury and sweet flavours, they should complement your chosen drinks and be irresistible. Pastes and tapenades, artisan crackers and chutneys all go well with craft beer and cider. Fresh fruit, figs and lush olives suit red wine and crunchy nuts, popcorn and berries are perfect for chilled sparkling white or champagne. Chocolate covered nibbles are a versatile option and go with everything!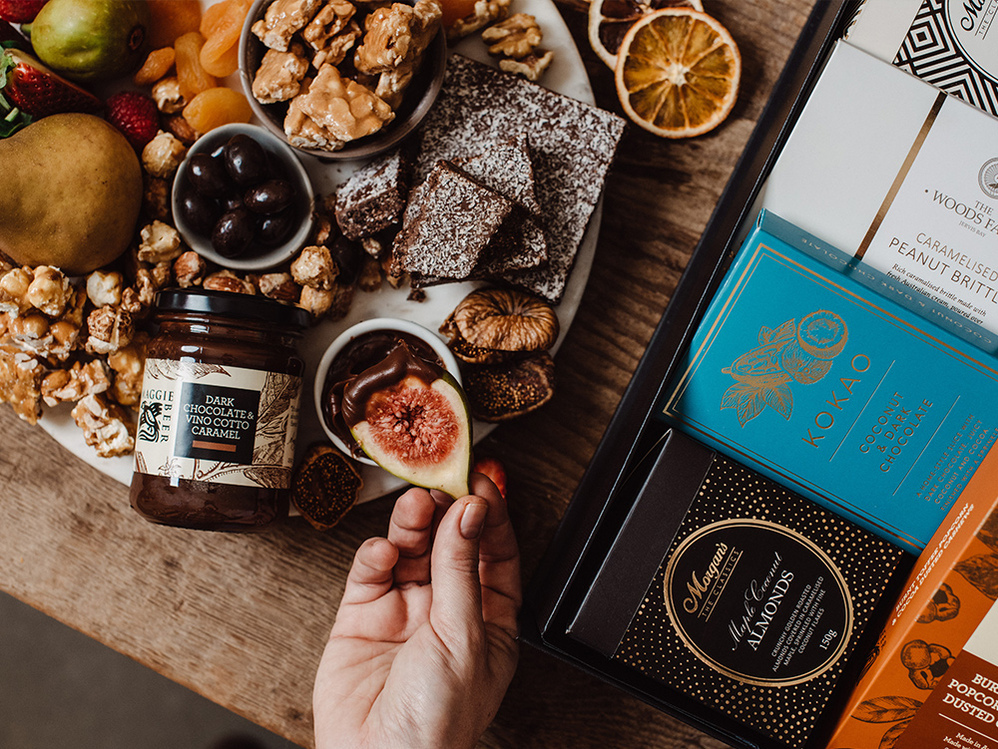 Pile Up Your Platters With Gourmet Delights From The Hamper Emporium
The very best thing about weekend entertaining with platters is that you can customise them to suit the occasion and your mood. Plus, there's minimal washing up and even less cooking! If you're feeling really indulgent, you can even choose a hamper of delectable gourmet produce and enticing treats just waiting to be unpacked and devoured.
There are so many exquisite options, from artisan brands and pantry items to your favourite tangy titbits. If you have the basics but are wondering how to make a grazing platter more exciting, then browse our collection of delicious nuts and nibbles. Many of them come complete with perfectly paired choices of premium wine, craft beers or alcohol, so you don't even need to lift a finger!