Father's Day Gift Guide: The Best Hampers For Dad
Author: Michelle Richards Date Posted:3 August 2021
It's time to treat Dad!
It's that time of year again when we play tribute to fatherhood by buying the perfect Father's Day gift hamper. Dads play a very important role in children's lives, so they deserve to feel remembered and loved. Father's Day is one of those occasions to spoil them and show how much we love them all year round.
Finding a unique gift for Father's Day that reflects those feelings can be quite challenging, but here at the Hamper Emporium we make it our mission to spoil everyone in the family. We all know the way to a man's heart is through his tummy, so we've brought together a few ideas that will make him feel cherished.
Forget the usual socks, ties, cufflinks or pub vouchers and make it a special day for your dad, stepdad or father in law. Here is a list of beautiful gourmet Fathers Day hampers to treat that very important caretaker in your life.
Whisky loving Dads
Glenmorangie Whisky Celebration Hamper
This beautifully presented hamper is the perfect gift for any whisky loving dad. Glenmorangie is considered one of the finest whiskies in the world. This limited edition Father's Day hamper has all the treats your dad deserves. With a bottle of Original Single Malt Whisky aged for 10 years paired with delicious gourmet nibbles carefully selected to enhance his Scotch experience. He'll love the exclusive treats from Maggie Beer including delectable almond delights coated with 80% dark chocolate plus burnt toffee popcorn and cocoa dusted cashews. You can also choose a Whisky Tasting Hamper for dad if he'd prefer a gift basket that includes four extraordinary whiskies from their distillery, each with their own aroma, taste and colour.
Dads who need a little break
Our fathers do so much and rarely do we recognise it enough. This beautiful pamper gift is a wonderful way of saying 'thank you' for everything he does. Imagine the look on your dad's face unwrapping the sensational gift box and receiving a plush charcoal robe, Toffee Popcorn Brittle from Morgan's, bath and body products from Nēktar Australia, and more. He can kick off the shoes, put up his feet and just take a moment to relax—and he deserves it.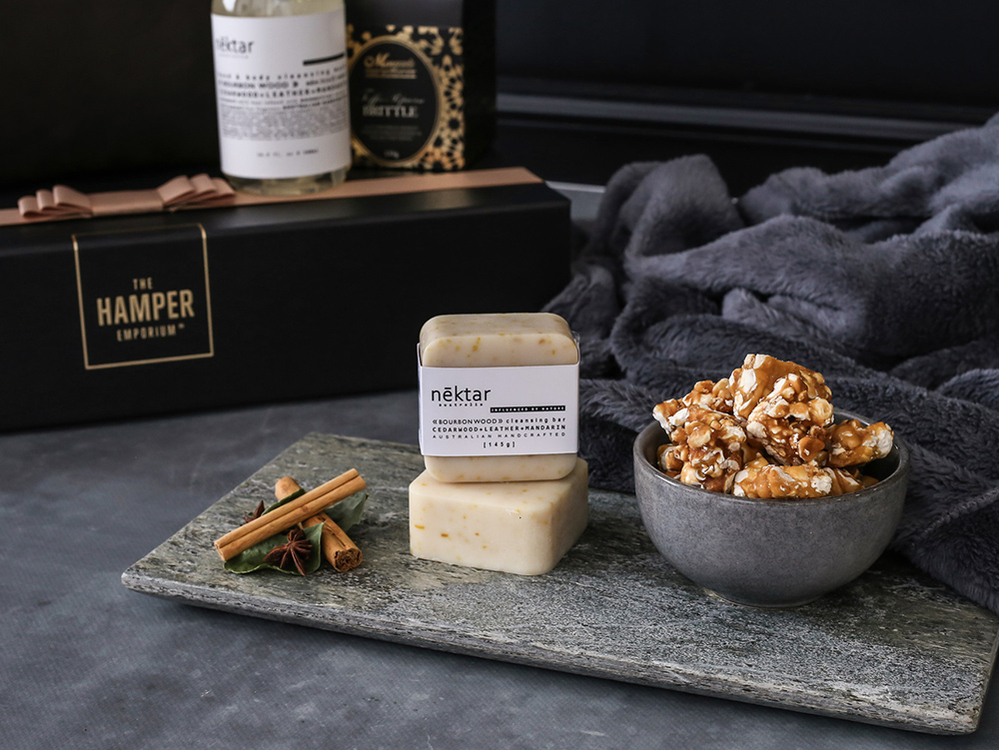 The cricket enthusiast Dad
Ponting 'The Pinnacle' Shiraz Hamper
If Dad is a sport fanatic, this is the ultimate Father's Day gift for him. In partnership with Ponting Wines—Ricky Ponting's wine label—we have curated a range of gourmet food and wine hampers that are sure to impress. 'The Pinnacle' Shiraz is a bold McLaren Vale drop that celebrates the pinnacle of the cricketing world; the Ashes. Help Dad celebrate Ricky's amazing career while enjoying delicious Australian wine.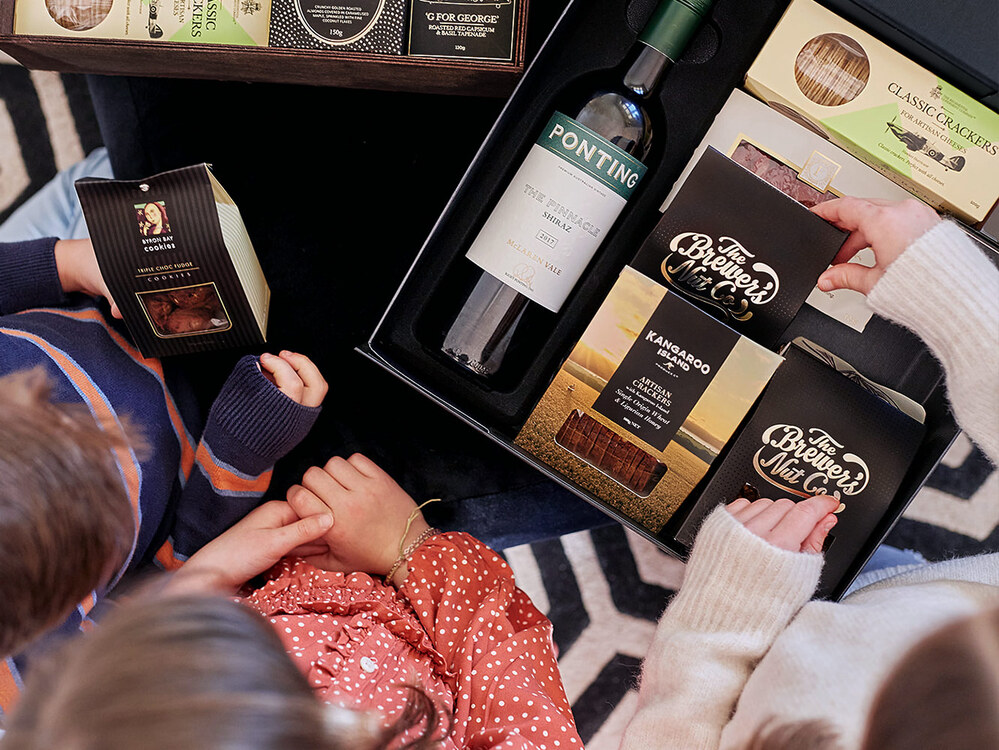 For the beer lover through and through
MicroBreweries of Australia Hamper
No travel required but Dad still gets to indulge in a collection of truly unique beers—perfect. This beautiful Father's Day gift comes in a custom-made wooden beer crate and is packed with craft beers from some of the best craft beer breweries in Australia. In addition to a quality selection of ales and lagers, he will have a few nibbles to help wash down the brews. This hamper includes uniquely selected products to enhance the beverages; nuts, olives, crackers and tapenade.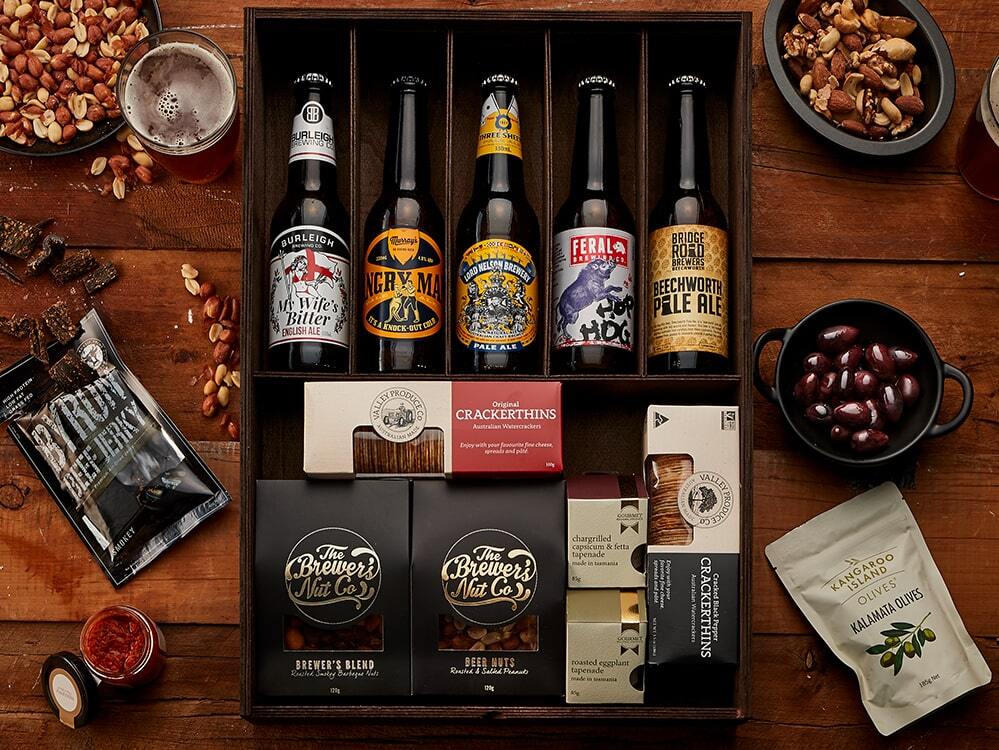 The port connoisseur
Penfolds Port Celebration Hamper
Port is a classic gift for Father's Day, and a bottle of 10 years old Penfold's Father Grand Tawny Port is the ultimate idea to create a gourmet experience for dad. This limited edition hamper for Father's Day includes a selection of dark chocolate treats, toffee popcorn, Maggie Beer roasted peanuts and almonds dusted with cocoa, and so many more gifts for dad. For someone who likes the finer things in life, this is your chance to spoil him.
The foodie lover
Ultimate Father's Day Foodies Hamper
If your Dad knows his food, this is the gift to choose this Father's Day. The finest artisan produce from within Australia and across the world, many exclusive to the Hamper Emporium, will take him on a flavour-filled journey. Whether your father has a sweet tooth or prefers a savoury treat, there is something in this hamper for him. This beautiful keepsake box is also a fantastic opportunity for the whole family to enjoy.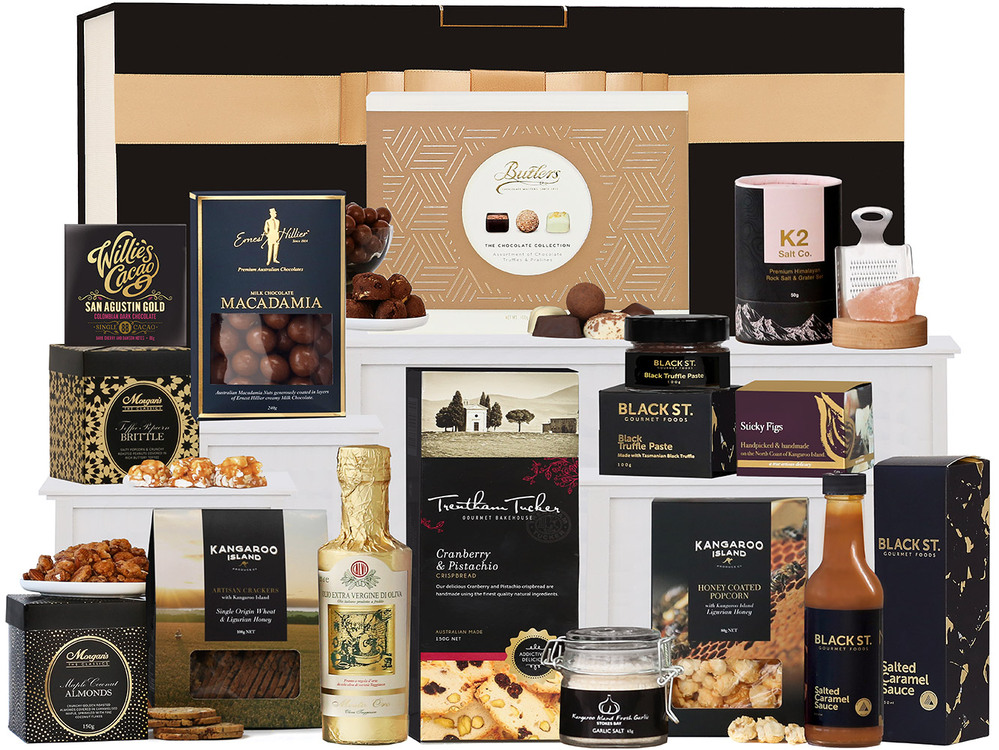 Ciders, nibbles and treats
Beer or cider, cider or beer? Both are equally appealing on a hot summer day, chilled and straight out of the esky. If your dad prefers the apple or pear taste over an ale or lager, he will absolutely love this gift. It's jam-packed full of our favourite ciders and paired with amazing nibbles in a custom-made wooden crate. This gift is a great excuse to get together with Dad, pop the lid, and kick back for a few laughs.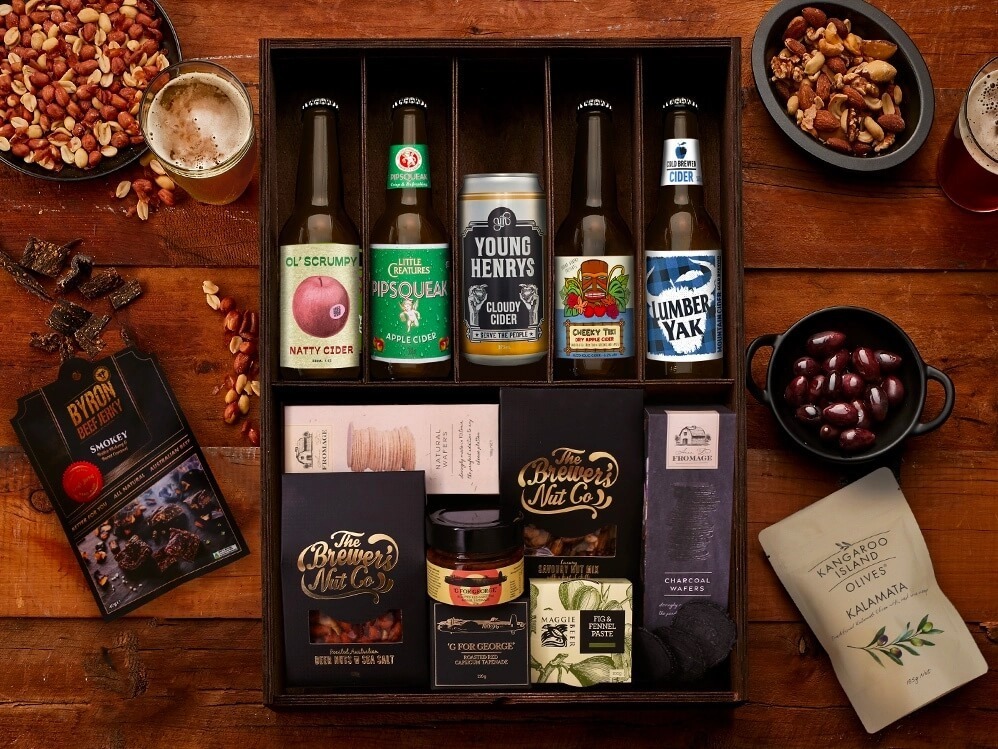 For the classic wine lover
Ponting Red Wine Celebration Hamper
Shiraz is such a popular choice as a wine gift. A distinctive McLaren Vale drop, this Shiraz boasts soft, warm tannins with a rich palate of berry fruits, black pepper, nutmeg, and cloves. Wine lovers will savour each sip. Paired with an exquisite range of gourmet treats from Maggie Beer and Morgan's Fine Foods, all presented in a luxury keepsake box, this is the perfect gift to show Dad how much you appreciate him. You can treat Dad with a Shiraz With Chocolates & Nuts Hamper for any occasion, but for Father's Day, this limited edition hamper is exquisite.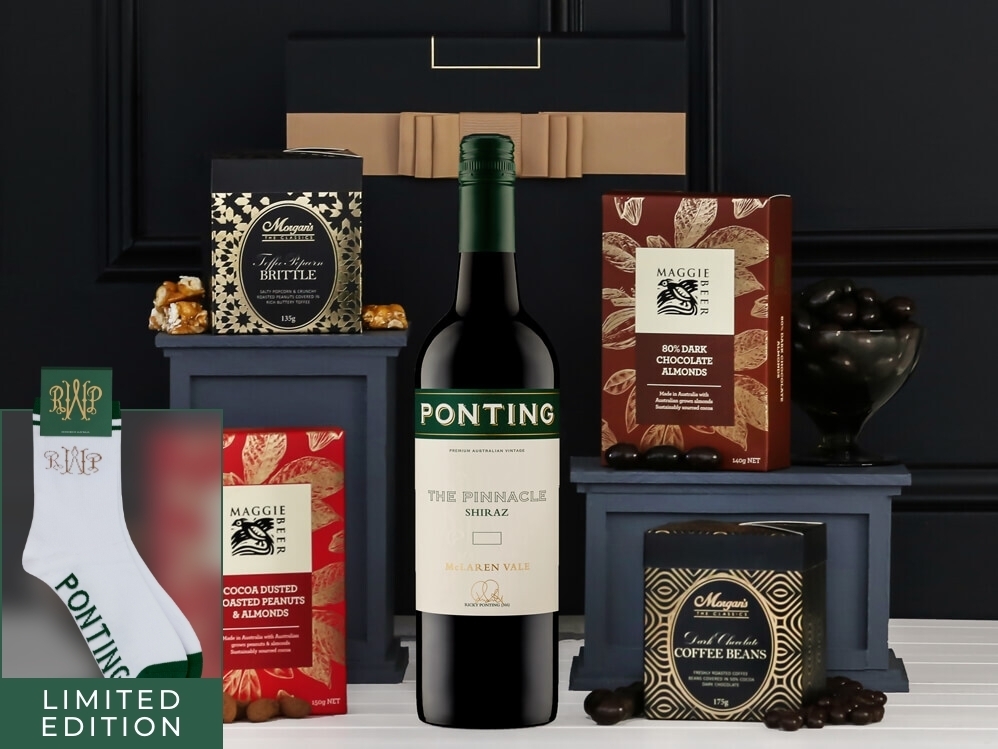 Go unique and all out this Father's Day!
Our hampers will impress no matter who you are wanting to spoil. Choose the perfect gift basket for dad, your father-in-law, grandpa, or your husband on Father's Day. If you want to get a super special gift for him, make his gift one of a kind—just like him, by choosing his favourite beverage and treats. Include a Father's Day gift card with a personalised message when you place your order. All our gift hampers come with Australia-wide free delivery and in beautifully presented keepsake boxes.