First Birthday Keepsakes And Traditions
Author: Michelle Richards Date Posted:7 October 2021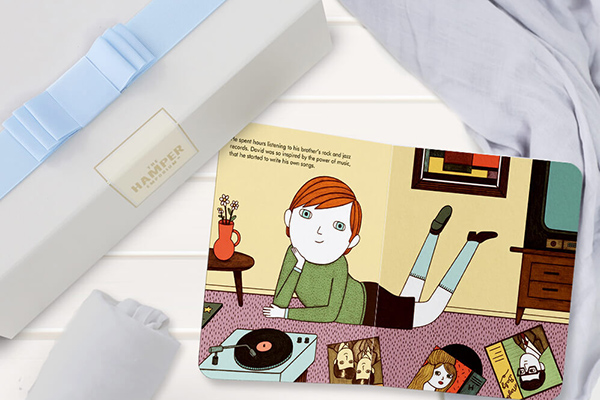 Making Childhood Memories All The More Magical
There's nothing that's quite such a magical milestone as a little one turning one year old. Those beautiful baby days are fading, and toddlerhood is right on the horizon. Any first birthday celebration is all about the family and friends that helped parents make it through the year happy and healthy, and a chance to spoil a little one on their big day!
Planning for their first birthday should be extra special and meaningful, however small the celebration. Keepsakes show just how important your youngster is to the family, and family traditions will create wonderful memories to share for years to come. They can be new or old, but starting them early is great fun.
Memorable first birthday hampers, creative keepsake gifts and lovely little traditions can strengthen bonds and bring together generations. They can make each birthday year a loving and treasured event for youngsters as they grow too. So, why not start on baby's first birthday?
What Can I Buy A One-year-old Besides Toys?
There are lots of practical gift ideas as an alternative to filling yet another toy box. Giving them life experiences can be a great thought. Baby classes and clubs, craft club memberships or visits to pools, parks or zoos are all fun options. But to get really creative with memorable first birthday gifts, take a look at these fabulous keepsakes and traditions!
1. Make Time Stand Still
Time capsules are super-special and make lovely sentimental first birthday gifts from grandparents. Fill a beautiful box with small mementos and meaningful objects from baby's first year. You can choose photos of the house, their favourite things or special moments. Video recordings, local maps, newspaper cuttings, your family tree and music are all great ideas too. Imagine the fun of opening it and reminiscing on their 18th birthday!
2. Make Wishes Come True
What gift should I give to a one-year baby girl? An excellent idea is to create a 'wish box' filled with beautiful thoughts and small gifts. Invite your family and friends to contribute with something they'd like baby to open or read on their 18th birthday. It can be sweet wishes or advice for the future, a poem, inspirational quotes or a favourite book. Of course, it's a fun idea for boys too, but girls will absolutely adore the sentiment.
3. Plot Their Growth
A lovely tradition to start on baby's first birthday is to record their journey through life by taking the same photo each year. You can find a beautiful spot, use a favourite teddy or toy, or make it fun with a life-size ruler on the wall to mark on. Get creative with newspaper headlines and baby milestones, along with the photos and create a scrapbook as a gorgeous memento. Or choose a special birthday outfit that can be passed down through the generations to come.
4. Make Your Mark
Endearing 1st birthday gift ideas for nieces and nephews are casts of baby's tiny handprints and footprints. They're beautiful keepsakes, and once the tradition has been started, every year will be a fun reminder. Parents can make them each birthday as they grow. You can use clay casting kits, trace them on coloured paper or even print them on plates. It'll make a cute collage or display for everyone to look at and see how much they've grown.
5. Plant Something Stunning
Nothing is more delightful than a living gift, especially one that will grow with the little one and provide lasting memories. Whether it's a young tree or shrub for an outdoor space or a smaller plant like a rose, it's a wonderful thought all the family will enjoy. If it's winter, choose something that can be kept indoors and transplanted later. It's a great photo opportunity to let the birthday babe help dig the hole, and it can even be used for the annual growth photos!
6. Create More Memories
Photo memory books, scrapbooks, and albums are fabulous keepsakes and can be added to each year. Start a family tradition by asking loved ones to bring their favourite photo of baby's first year. It can be one of their best memories or a funny picture that makes them smile. Everyone can write a message on the back, and they can be mounted in an elegant memory book. It's a charming way for the whole family to look back when they're older.
7. A New Book Every Year
A wonderful new tradition to start with a one year old is to give them a new book every year on their birthday. Even from this early age, youngsters will have interests and their own budding little personalities. Choose a baby book that is related to something they like, perhaps music, animals, or sports. Reading inspirational stories and building their very own library is a wonderful first birthday gift idea you can continue with siblings.
8. Get The First Birthday Party Started
Celebrating is compulsory, so keep it simple, accept help, and enjoy yourself. Many new parents choose a very small gathering for a first birthday party or a barbie for close family and friends. Whether it's birthday cake for brunch or afternoon ice cream, put a memorable and fun touch to the day. Take photos and save some souvenirs from the party to add to your chosen keepsake tradition too. It will generate warm memories and special moments, so savour each moment!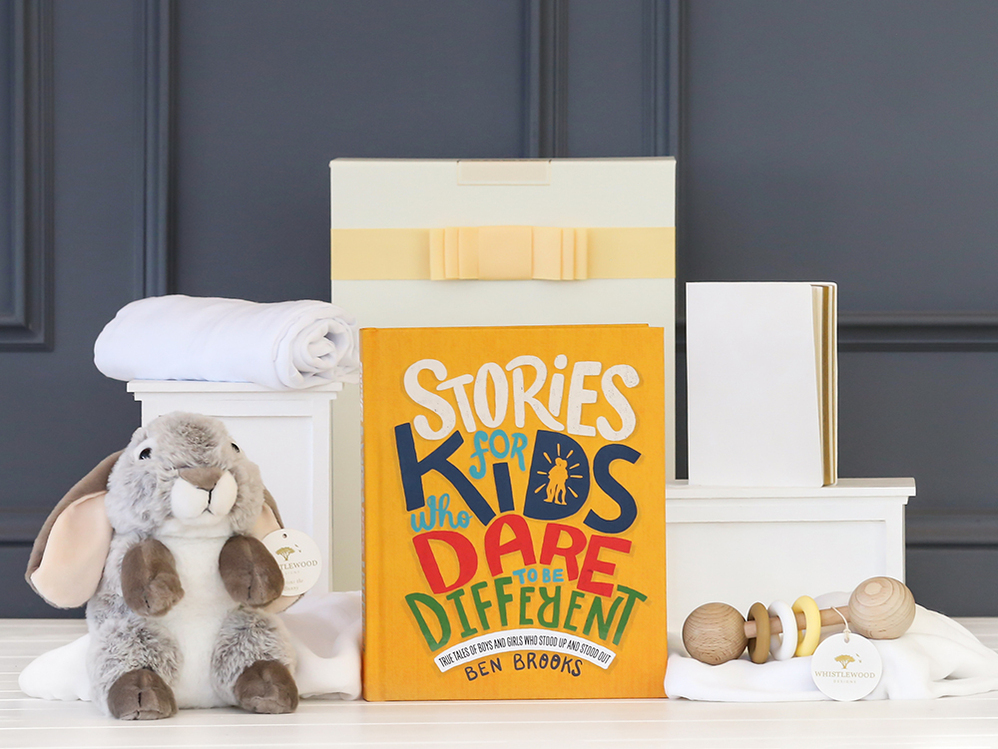 How To Spoil Mum & Dad On Baby's First Birthday
New parents probably haven't treated themselves in quite a while. That first heady year is usually about pouring their heart, soul, and finances into a tiny new life that needs all kinds of things. We think it's lovely to think about them too and give them a gift that's practical, fun, and makes their lives a little easier. It's not just the little ones who need some pampering and spoiling. So, what do you get parents on baby's first birthday?
A luxurious and indulgent hamper is a gift made for sharing and will add a special memory to the day. Choose from artisan food, chocolate delights, nibbles and Australian wines, or a bottle of premium bubbly for the birthday toast. They can even relax in the evening with their favourite cocktail kit or a relaxing pamper hamper. Best of all, they're delivered in gorgeous keepsake boxes and are a fabulous way to start a new family tradition on baby's first birthday!