From Engaged To Married: A Guide To Pre-Wedding Events
Author: Michelle Richards Date Posted:3 February 2022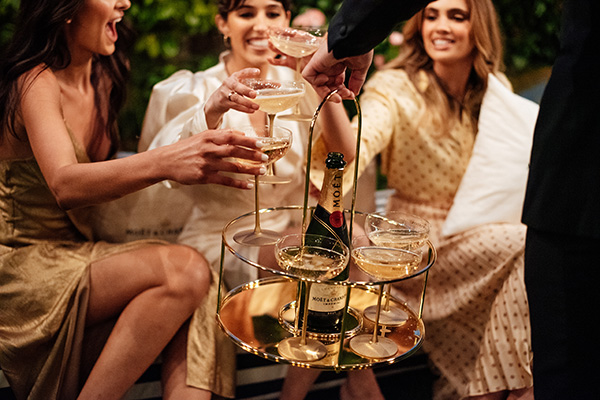 Everything You Need To Know About Planning Pre-wedding Parties
Saying yes to the partner of your dreams means planning much more than your wedding and reception. There are a whole host of opportunities to celebrate with gusto and bring loved ones together. From the day you get engaged, pre-wedding events are firmly on the agenda.
Your diary will likely be increasingly packed full of wedding dress shopping and fittings, cake tasting and planning meetings. But it's vital to carve out time for celebratory get-togethers. You've not only signed up for a wedding, but six or more different pre-wedding parties!
What celebrations happen before a wedding? Each fabulous event is undeniable fun and will hold memories for years to come. It's entirely up to you to choose which pre-wedding events you want to hold. Here at The Hamper Emporium, we believe in the more, the merrier. So, here's the lowdown on what pre-wedding parties you can plan, host, or just show up for and enjoy.
How To Manage Your Pre-wedding Events Timeline
There are numerous parties you can include in your pre-wedding event's timeline. As well as the usual ones, there may be religious or cultural ceremonies and even family-specific traditions to add in. Once you've chosen your favourites, follow these simple steps to plan the event details and remember to delegate planning your pre-wedding parties wherever you can.
Take time to plan and keep the event casual and relaxed




Decide who'll be hosting or funding the event if it's not you




Choose a suitable date, time, theme and handy venue




Compile the guest list and source invitations for the occasion




Select the menu or buffet items, desserts, nibbles and drinks




Decide on any small personal gifts you might want to give




Add some unique details or activities to make it unforgettable




Ask for help and delegate tasks for the day of the event itself




Be sure to have an exit strategy, so you don't get too tired!
7 Pre-wedding Events Ideas For An Unforgettable Celebration
In the months before your wedding, you and your partner can look forward to a whirlwind of parties. There are some you will traditionally host, but for many, you will be able to relax and enjoy being the guests of honour. Still, most couples like to provide some input and guidance into popular events before a wedding, even when it's friends or family organising the party.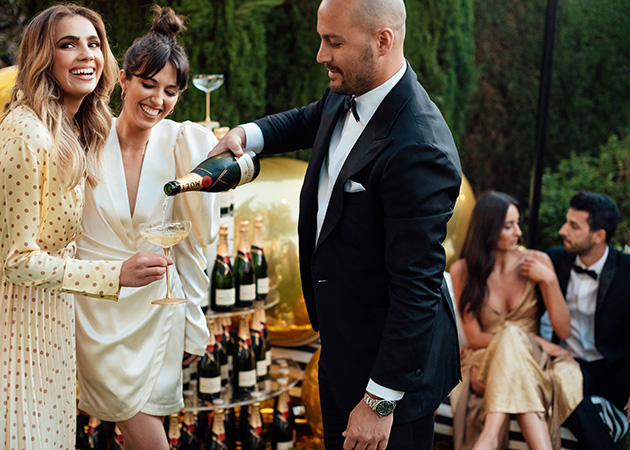 Couple's engagement party
An engagement party is probably the first pre-wedding event you'll want to host together. It can be held anytime you want, from the day after you get engaged to a month or two later. There are no rules for this personal bash, so you can make the celebration as casual and quirky as you want. It's time to relax with your favourite people, bask in the romantic moment, and think about all the exciting things on the horizon.
Should everyone have an engagement party? While you don't need to have an engagement party, this is the perfect opportunity for the extended families to meet and get to know one another. While your closest friend group and local family will undoubtedly have met your new fiancé many times, an engagement party gives those loved ones from afar a chance to meet at a less-formal occasion before the wedding. You can invite people to the engagement party who may not be invited to the wedding either because of number restrictions or budget limits. You should invite old friends from school, aunties and uncles, cousins, and friends from work, but make it clear that they don't have to bring an engagement gift, especially if they will also be attending the wedding.
Who pays for an engagement party? Traditionally, the bride's parents pay for and host the engagement party. These days, especially if the couple already live together, the cost of the engagement party is covered by the couple.
Bridal shower or kitchen tea
The bridal shower is generally hosted by the maid of honour and paid for by the bridesmaids and close friends. Bridal showers and kitchen teas are not intended to be lavish and should not be expensive. These events celebrate the bride and shower her with love and gifts. The affair is typically organised around two or three months before your wedding date, but it really depends on the bride's diary. Traditions have changed over the years and not all couples still have a bridal shower.
There are many options for bridal shower alternatives like a paint and sip event, wine tasting, beach picnic, or group cooking class. Most couples choose a girls-only soiree, but it's completely acceptable for modern bridal showers to include all friends regardless of gender. These pre-wedding events for the bride focus on having fun, and are just a chance for the bridesmaids to all get together and let their hair down with those closest to the bride.
Bachelorette & bachelor parties
Most couples will choose to have a bachelor and bachelorette party the week before the wedding. These popular pre-wedding events are a lot of fun and represent the last night of 'freedom'. Usually organised by the best man and bridesmaids, the goal is to have a great time within everyone's budget. Planning for these events are usually done in secret as a surprise for the wedding couple. It could be a backyard BBQ, a night on the town, a cosy staycation, a glamping weekend away, vineyard hopping tours, an even an adventure experience trip. The main point is to do something you love and gather together your closest friends and family! Be sure to keep the champagne flowing!
Bridesmaids thankyou lunch
A bridesmaids lunch is always a lovely thought. It's a way for those hard-working bridesmaids to relax and enjoy themselves before the big day. Hosted by the bride to be, it's the perfect opportunity to thank them with great food and some personalised, thoughtful gifts. The event doesn't have to be formal or expensive. You could opt for afternoon tea, a leisurely brunch, a shared picnic hamper, or even a fun barbie at home.
Wedding party brunch or luncheon
Many happy couples choose to hold a modern pre-wedding event like the wedding party brunch as an extra get-together. You can hold it as an 'ice-breaker' a day or two prior to the wedding if some people haven't met each other before. Alternatively, you can hold it anytime over the weekend. Typically a casual 'drop-in' event, it's the perfect chance to thank the wedding party for their support and spend time together before things get hectic. If a large number of distant friends and family are travelling to attend the wedding, this may be the only chance you will have to really spend time with your wedding guests. This is one optional pre-wedding event you are likely to skip if you prefer to limit the number of gatherings or if you've already made time to personally thank your guests.
Wedding welcome party
For couples planning a weekend hotel or destination wedding, starting the festivities with a pre-wedding meet and greet event is a must. When all the guests and VIPs have arrived, a welcome party lets them mingle and settle into their surroundings. Typically hosted by the happy couple or their family before or alongside the rehearsal dinner, it can be as extravagant or simple as you want. A cocktail party is often chosen for this celebration, but it's an entirely personal choice. A welcome party is generally not needed if your ceremony is being held locally.
Traditional rehearsal dinner
Traditionally hosted the night before the wedding, this party is typically paid for and hosted by the groom's parents. While all guests are invited to a welcome party, only those people actually taking part in the wedding ceremony and immediate family attend the rehearsal dinner. It's a fabulous way to enjoy some intimate time with close loved ones, go over pre-wedding event etiquette and rehearse speeches. Some wedding venues will even include a casual rehearsal dinner as part of their event package. It allows everyone to get acquainted, and this fun pre-wedding event can be really valuable to all your wedding party attendants to make sure the big event runs smoothly the following day.
It's common for thank you gifts to be given to members of the wedding party at the rehearsal dinner, and for the couple to share a few personal words of thanks to those who have helped plan and make their day possible. Just as your guests will traditionally give you a wedding gift on the day, it's up to you to choose individual thank you gifts for each member of the wedding party that can be presented at the rehearsal dinner.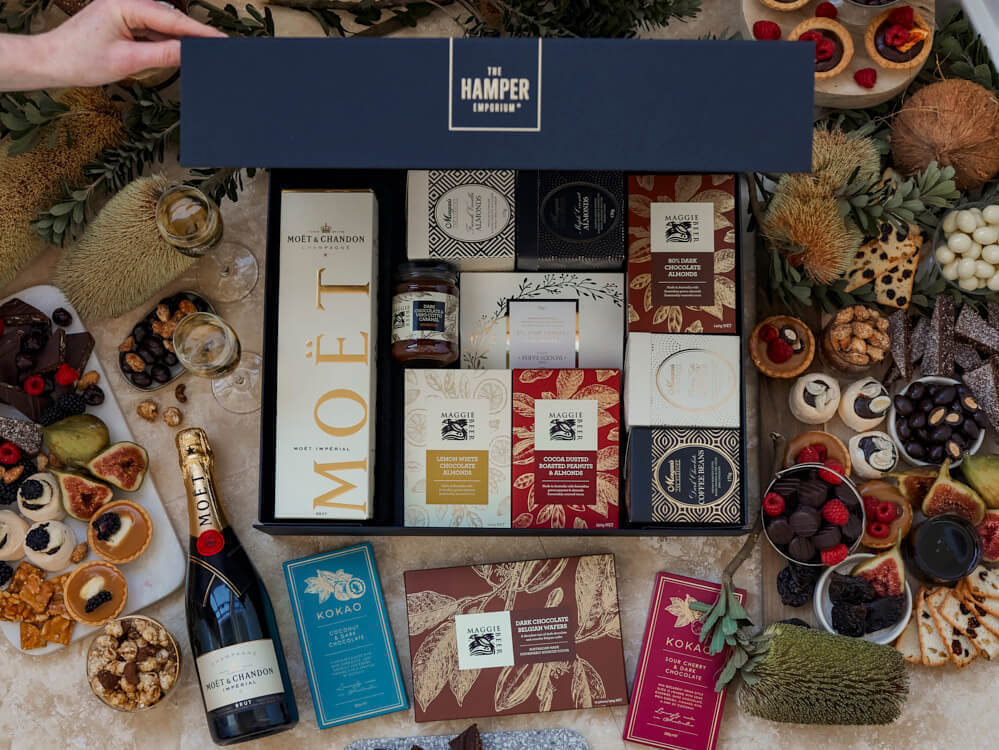 Congratulations From The Hamper Emporium
Weddings are the magical joining of two people, but they're also about families, friends and communities. Holding pre and post-wedding events reinforces this, allowing everyone to get to know each other, and making sure they're a big part of the excitement. Pre-wedding events are perfect for gathering with loved ones, sharing joy, laughing together and planning for the future. But remember, you don't have to hold all of these pre-wedding parties, or indeed, any of them.
This is your special day and should reflect exactly who you are, so there are no set rules. If you prefer not to follow tradition, don't be afraid to get creative. If it's more relaxed and fun as a couple to keep it low key, then it's perfect for you. Your wedding should be the most personal party you'll ever host. So shout your love from the rooftops, and start life's biggest adventure! Just don't forget to acknowledge the support of your closest friends and family and all they have done to help you in planning for your wedding.