Gift Ideas For A Sister Who Has Everything
Author: Michelle Richards Date Posted:7 January 2022
Gifts From The Heart Your Sister Will Adore
Sisters are totally worth some extra effort on every special occasion, but especially on their birthday. There's no other relationship quite like the bond shared between sisters. Older or younger, our sisters have put up with our sibling rivalry, fights over clothes, and daydreaming over love interests. They're right by our side for every boozy brunch, family celebration, and time of sadness. We'll fight with them more than anyone else but, as we grow up, our sister will remain the closest person in our lives.
Whatever your relationship, birthday gifts for sisters should be a reminder of what a special figure she is in your life. Whether you're partying together or sending wishes across the miles, sisters really deserve the best. They know your secret dreams and accept you just the way you are. As your sister is your most consistent lifelong friend, it's likely you share many loves, so you'll enjoy her birthday gifts too!
What Is The Best Gift For A Sister?
Good gifts for a sister are things she wouldn't normally splurge on for herself. You want to make sure she feels the love! Birthday gifts for sisters are incredibly personal. Maybe you've always looked up to her, or you're like two peas in a pod. Some sisters are poles apart but adore each other anyway. Maybe she's your closest friend or the person you go to for advice or a great laugh. Whatever your relationship, try choosing items that reflect your unique relationship and complement her style and personality. From bubbles to beer, and pamper to gourmet picnic, The Hamper Emporium stocks a whole range of different hampers for her to suit every type of sister.
What Should I Gift My Sister On Her Birthday?
We have an entire collection of gifts for her. We think a combination of her favourite flowers, treats, and a beautiful birthday cake are the essential gift ideas for sisters that will never go out of fashion. But, to make her birthday a little more special, add a surprise element with something you know she'll love. Trendy, expensive kitchenware for the sis who likes home décor, candles and a luxe robe for sister who loves pampering herself, playful novelty items for the fun-seeker, personalised jewellery for the fashionista, chocolates for the sweet tooth, gourmet food and wine for the sophisticated sister, or cocktails for the party girl. The choice is yours. Of course, if you live together and she's constantly stealing your stuff, just buy her the tee, makeup or shoes that she's sneaking off with. It's a superb win-win.
What Should I Do For My Sister's Birthday?
Celebrating the big day is an excellent opportunity to create some special moments that will make lasting memories. A unique way to wish a sister happy birthday is to start some family traditions just for the two of you. Your sister's birthday should be a big event where you surprise her with an unforgettable day packed with fun and surprises.
Here are 8 unique birthday gifts for sisters and things you can do that can help to make your sister's day a fabulous memory.
Do a birthday week countdown calendar with small gifts for each day




Order colourful balloons or a fun smiley cake and candles




Get a bottle of wine, head to your favourite headland or lookout, and sit and reminisce




Collect your happy memories and bury a time capsule together




Make her a funky playlist of your shared, oldest favourite tunes




Book a luxury photoshoot for the two of you (or for all your siblings)




Make it an exciting day and plan a picnic, book in for manicures together, or head off on a roadtrip




If she loves surprise birthday parties, then surprise her with one!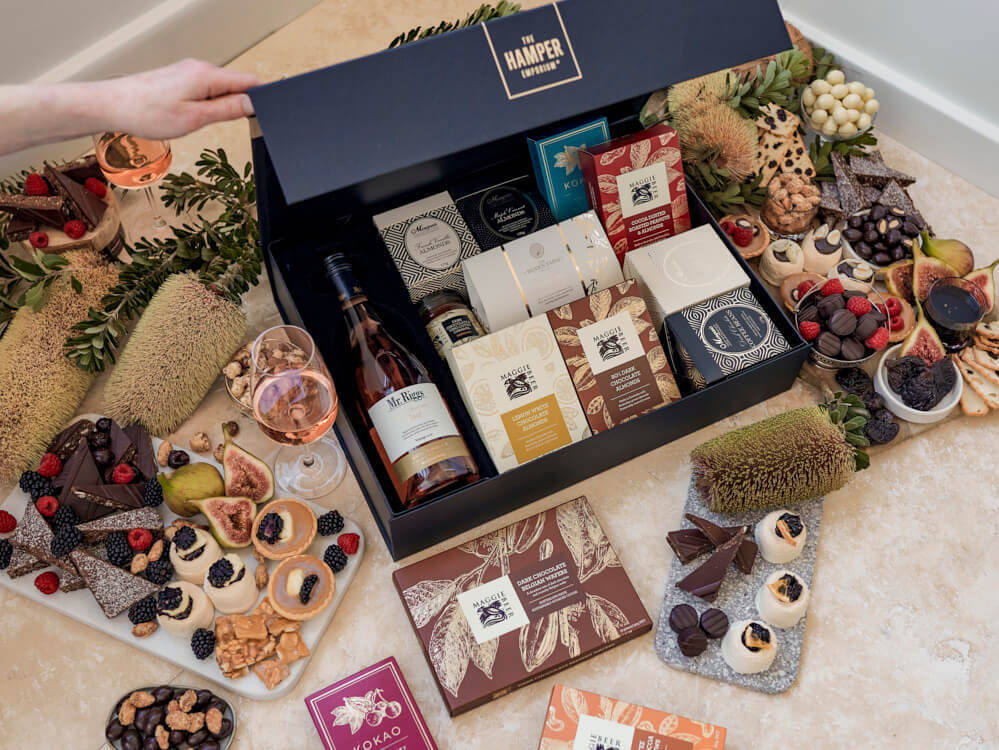 What Should I Write In My Sister's Birthday Card?
Birthday wishes for sisters also depend on your shared relationship. Even when you're super close, it isn't easy to find the right words or meaningful sister quotes. If you're not close in age or feelings, it can be difficult to sound genuine too. But there are feelings that should be expressed, so the advice for anyone is the same. Keep it sincere and simple.
Here are some fun and heart touching birthday wishes for sisters as inspiration!
'If there's a better sister out there, I haven't seen her. Love you with all my heart! Happy Birthday!'
'Wishing a beautiful day for beautiful you.'
'Thinking of you today and always wishing you happiness.'
'Celebrating a lifetime of happy, hilarious memories — and looking forward to even more adventures!'
'Wish big! And I'll be wishing, too, for it to come true!'
'You always have an amazing way of making life better, easier, and more fun!'
'Sisters are like fat thighs. They stick together! Happy birthday!'
'The fire department has been put on alert, so we think now is the right time to light the candles on your birthday cake.'
The secret to getting it right isn't about finding the perfect words. It's more about articulating your love with messages that are from the heart, even if they're comical ones. Try to pinpoint exactly how your sister is so special to you and tell her in a way that only you, her sister, can.
What Can I Put In A Gift Box For My Sister?
Gift boxes are the perfect birthday gift for a sister who has everything, whether she's near or far. Loved ones can often be separated, but that just makes sending gifts all the more important. Sending a thoughtful care package or a fun gift box to your sister can deliver a variety of love, happiness and fond memories all in one delightful box. The very best gift boxes make gift-giving a magical surprise.
Fill them with themed items, her favourite things or small luxury treats. Choose multiple gifts that reflect her personality, style, needs, hobbies or loves. For an extra special occasion, why not choose a luxury hamper? Send pink champagne and chocolates, tasty gourmet food and wine, pampering products or even her very own cocktail shaking set. An affordable luxury, these unique gifts for sisters deliver joy and love straight to her doorstep!
Timeless Gifts For Sisters From The Hamper Emporium
You're sure to find inspiration for sisters who have everything when you browse the selection at The Hamper Emporium. From delicious goodies to celebration collections, something luscious will catch your eye. You'll find beautiful birthday present ideas, congratulations gift hampers for sisters who are celebrating something special, thank you gifts for those occasions when she's pulled you out of a jam, and even Christmas gifts for sisters. Whatever you choose, she'll get a gift she will love full of favourite treats to make her smile, and you'll remind her how special and unique she really is.
'Sisters are for sharing laughter and wiping tears.'– Anonymous.