Gift Ideas for EOFY: Corporate Gift Boxes
Author: Nikki Barnett Date Posted:27 May 2020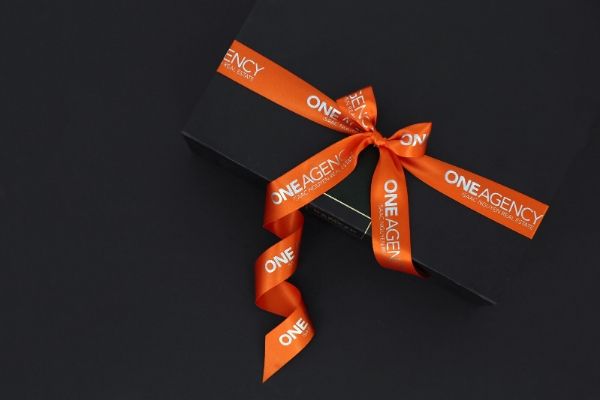 How to celebrate EOFY with your staff
Have you and your team been working from home lately? Have you found the time to look out of the window and watch the seasons change while the whole world has slowed down? The weather has slowly been getting cooler and the leaves are beginning to fall. This can only mean one thing: the end of financial year is just about on our doorstep.
With the Australian tax year ending on the 30th of June, you have just over a month to organise gifts for your valued employees and clients. Both staff and clients play a big part in your business success story, so occasional rewards to show your appreciation should be a priority. Celebrating the end of the financial year is the perfect opportunity to sit back, look at the hard work your team has done and also thank your clients for their efforts.
Luckily, you don't need to look further than our corporate hampers for the most heart-warming gifts. We have a whole range of gift baskets that include chocolate and sparkling wine, all the way to some salty snacks and refreshing beer. These hampers are bound to keep your staff and associates satiated while they sort out their taxes.
Match a hamper to any staff member
Everyone is different. In the workplace this can be a massive plus—variety makes a good team, after all! It's important to show your appreciation to the people who have worked hard to achieve your common goal this year. Luckily, there are enough corporate hamper options out there to suit all preferences and tastes.
· The classic
A bottle of bubbles is usually a safe bet. Nothing says 'celebration' at tax time like popping the cork on a bottle of Sparkling Chardonnay Pinot Noir from our Chandon Celebration Hamper. If you'd like to treat one of the team to a special surprise, get the deluxe version of this chocolate and sparkling wine classic with the Luxury Chocolate & Veuve Clicquot Hamper.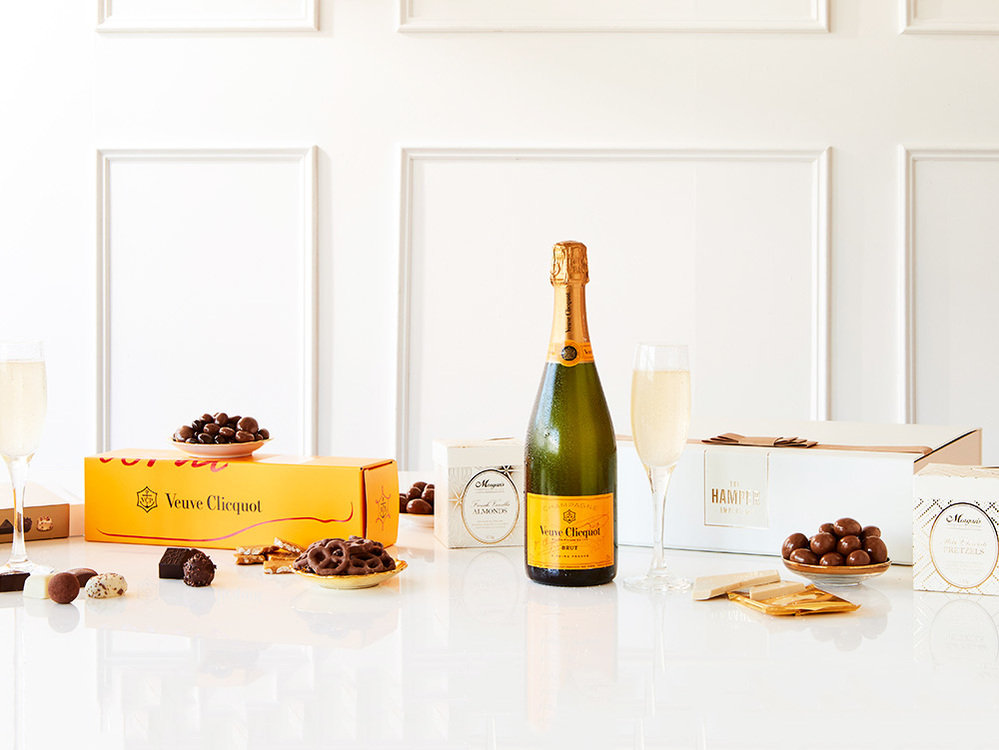 · The beer lover
Take your valued staff or clients on a tour to Australia's and New Zealand's finest breweries with The Beers of Australia Hamper or spoil your hip employees with a range of craft beers with The MicroBreweries of Australia Hamper.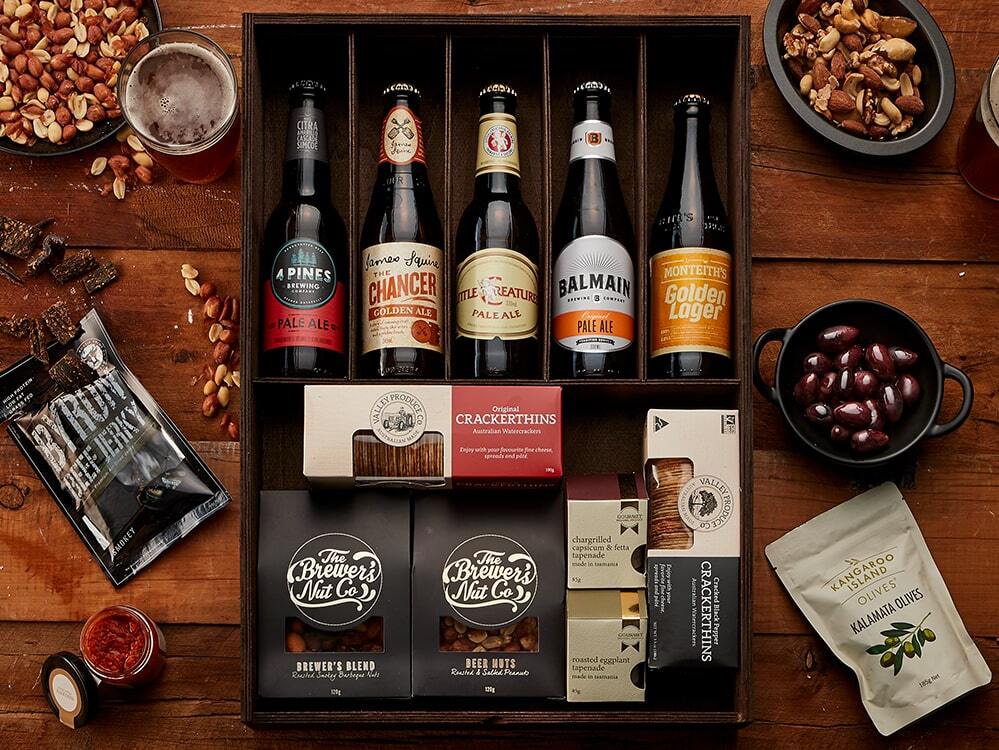 · The non-drinker
Do you want to reward an employee or client who isn't much of a drinker? That's not a problem. Choose from our wide range of corporate hampers without alcohol. You can't go wrong with the Ultimate Foodies Hamper or the Sweet Epicure Hamper, which both feature the finest artisan treats from our favourite Australian and international brands.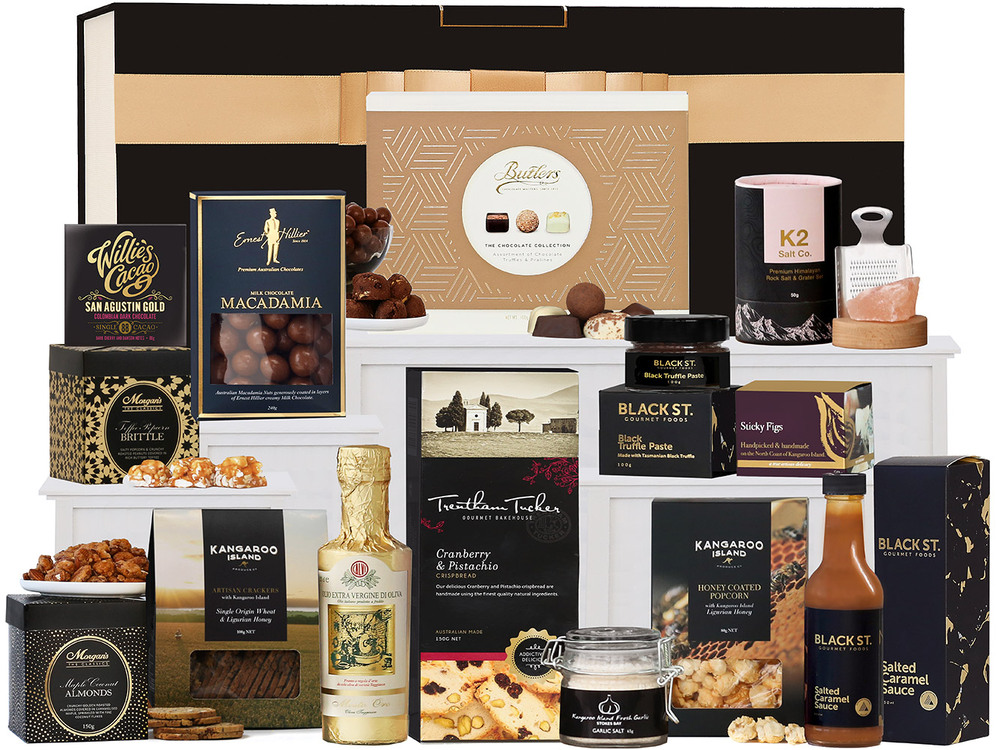 Our hampers start at just $69 because even a small gesture shows immense appreciation.
We all enjoy receiving gifts
If you want your business to stay on your clients' minds all year round, make sure they don't forget the product and service you offer them. Don't just send a branded pen. Don't just think inside the 'office desk' box.
We can all identify with how wonderful it feels to receive a surprise gift. Whether the gift is from a friend, family member, business associate or the boss. The thrill of an unexpected present puts a smile on your face and a spring in your step. And what's more, it leaves you thinking of the gift giver all day long—this is what you want.
Find something they can use with their whole team or family, at home or out indulging in their favourite hobbies. That way, it creates an element of fun for the gift too. It's not unusual to receive the odd hamper or gift card of course but it's nice to show that a little more care has gone into the gift. Add a custom engraved gift that suits your recipient.
Join the experts in corporate gifting
Nowadays, the likes of social media have helped many small businesses to build up excellent brand equity. To remind your clients that you are the best in your niche, show them you are the best gift-giver as well. Delight them and top your hampers with corporate branded ribbons, gift cards and more.
Create deeper connections, increase brand awareness, develop business growth, nurture those relationships and build a brand reputation.
Foster long-term trust by making a lasting impression. Send luxury corporate gifts that are beautifully presented, packed full of quality ingredients from world-class brands to the people most important to your business.
Stand out and conquer
Whether you need 200 branded gift boxes for a conference or last-minute end of financial year thank you-gifts to impress, here at The Hamper Emporium it is our business to make yours look great.
No stress, no effort, just happiness in a box—plus completely FREE delivery Australia-wide.