Gift Ideas To Go With Candles
Author: Michelle Richards Date Posted:7 September 2021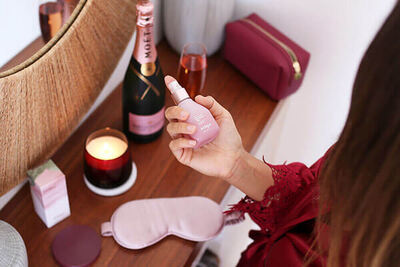 How To Completely Spoil Someone Who Loves Candles
It's no secret that candles make the most brilliant gifts for any special occasion. Whether it's aromatherapy birthday votives or rich red pillars for Christmas, a myriad of distinctive aromas and characteristics make them the perfect choice. Candles aren't mundane. They each have their own personality, and it's this diversity that makes them shine.
Beautiful candles can add style and ambience to any space. They are comforting, atmospheric, mood-lifting, and the ultimate in gifts for relaxation. A scented candle hamper or a gift inspired by home décor or favourite scents are a creative way to send your love.
Of course, we adore candle hampers and gift baskets at The Hamper Emporium. Perfect pairings of candles and accessories, from romantic items to gourmet foods, make the most exquisite gifts. So we thought it would be exciting to explore some of the many options for giving candles as a gift.
Just For Fun - 8 Random Candle Facts
Considering the long history of candles, most of us know very little about them. Here are some interesting things about the creation and use of candles to impress your recipient:

Candles can burn at the ferocious temperature of 1400°C right at the bottom of the flame - that's hotter than molten lava.




The oldest candles known to exist are more than 2200 years old, originating in China around 200 BC, and are made from whale fat.




The biggest candle manufacturer globally is the American Yankee Candle company that has a turnover of almost $1 billion every year.




Using candles on birthday cakes dates back to the Ancient Greeks, but the tradition of 'make a wish and blow' is shrouded in mystery.




In the past, alarms were created using candles with a nail stuck in them. When the candle melted, it would fall out, hitting the plate loudly!




The perfect wick length is 7mm tall. Any shorter and the flame can't create heat to sustain itself; too long, and it will cause soot and smoke.




Candles were actually eaten during famines. At that time, they were often made from plants, a mixture of insects and seeds, or beef fat.




The world's largest candle was displayed in 1897 at the General Art and Industrial Exhibition of Stockholm. It stood a giant 39 meters tall.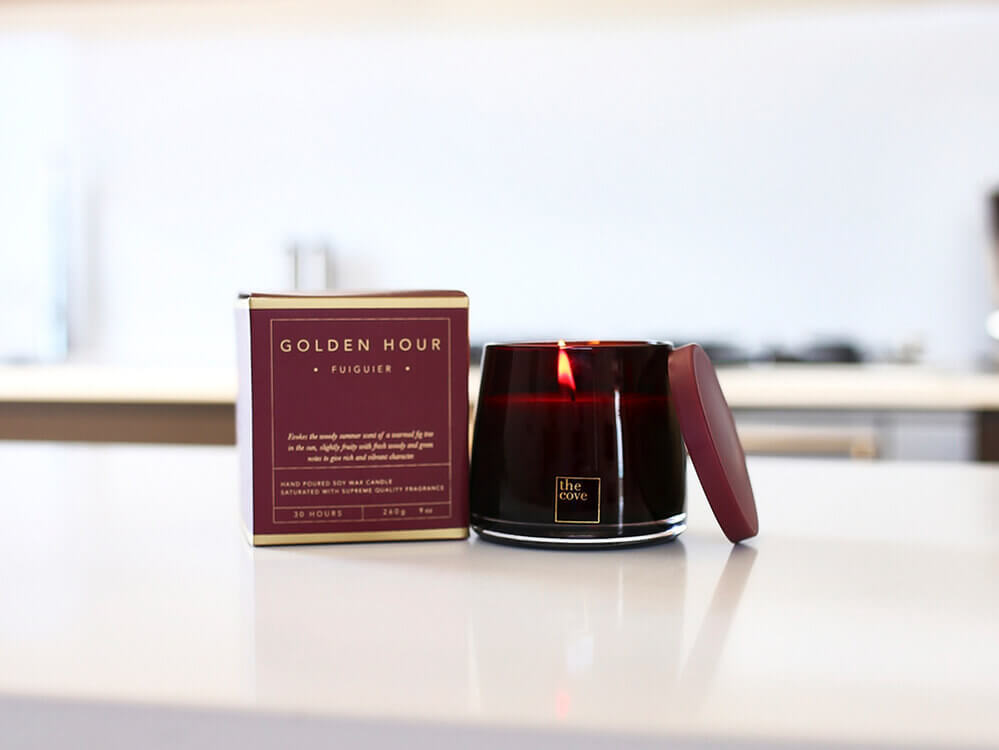 A Guide To What Goes With Candles As A Gift For Pampering
Candles come in multiple sizes, designs, colours, and aromas. From sensually scented votives to refreshing natural spicy jars, they never fail to add the finishing touch to any candle gift box combination. What you mix and match will very much depend on their personality and likes. Accompanying gifts could include soothing skin products, specialty coffee, delicious chocolates or even a beautiful piece of jewellery.
Here are our top picks for gifts to pair with candles:
Chic Candle Accessories
To create a practical and elegant candle gift basket or set, attractive extras are a perfect option. Choose from stylish candlesticks and beautiful holders, then add in some lovely little accessories and scented oils. Candle lighters or long-stemmed matches in a glass container, traditional candle snuffers and modern wax cutters are all lovely additions.
Relaxing Self-care Products
If your candle gift is designed to soothe, de-stress and relax, then include premium items to enhance their experience. Artisanal soaps, skincare cream, hydrating sprays or a candle bath salt hamper are all pampering ideas. For a hint of extra luxury, try a satin robe, silky eye mask, little keepsakes or some of their favourite nibbles and treats.

Their Choice Of Tipple
Complete the celebration by including a bottle of Australia's premium red or white wine. Candle gifts for relaxation are always enjoyed best with a little sip of something intoxicating. Some may savour tropical spritzers, colourful cocktails, fiery spirits or a vintage whisky. Others might light their candle, put their feet up, and guzzle an ice-cold glass of craft beer.
Small Romantic Thoughts
If you're creating pamper and candle gifts for special loved ones, then a touch of romance is called for. Along with the candle, choose something significant to them. For your partner, this could be aromatherapy oils or chocolate-covered strawberries. Family and friends would love framed photos together, a beautiful journal, or even home-baked cookies.
Gourmet Foods & Snacks
Candles and culinary delights are a match made in heaven - there's a reason we have candlelit meals. Pair your candle gift with a delicious selection of pantry items, olive oils, vinegar or smooth tapenades. Any foodie will savour the taste sensation of gourmet titbits and the atmosphere of a flickering flame. They might even share the moment with you!
Comforting Homely Touches
Books and candles are another great match designed for total relaxation, along with anything snuggly. Treat them to their favourite author or a bestseller and include a homemade bookmark or organic tea with a beautiful mug. A soft throw blanket, pretty fluffy socks or a lovable stuffed toy will all help to create a cosy, pampering atmosphere.
Delicious Chocolate Treats
We never need a reason to give the gift of chocolate, so anyone will appreciate this gift. It's easy to spoil someone with a pretty aromatic candle and decadent sweets, treats or caramelised toffees. Just the thought of it is completely relaxing. Choose their favourite variety or a selection of mouth-watering chocolate covered nuts, berries and pretzels.

The Fizz Of Champagne
There's something heavenly about the unique combination of candles and sparkling champagne. They both delight the senses and create an invigorating atmosphere. You can opt for pink champagne with matching scented candles and even include champagne flutes as well. It's the ultimate luxury gift for that magical moment of celebration.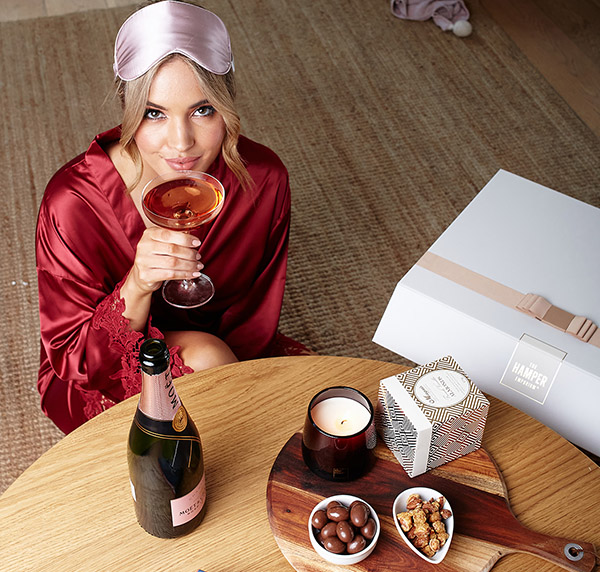 Gorgeous Gift Hampers With Candles Delivered To Their Door
If you're searching for luxurious self-care candle gifts for a special occasion, then take a browse at The Hamper Emporium. We pair hand-poured soy wax candles with the most exquisite set of pampering gifts, from sensational skincare products to gourmet food, sweet hampers, and chocolate treats. Each one has a mix of beauty, indulgence and stress relief. You'll find inspiration for everything from Jurlique body and candle hampers in Sydney to a champagne and candle gift hamper Adelaide. That's because they all include free delivery Australia-wide!