Gifting A Corporate Hamper
Author: Nikki Barnett Date Posted:4 September 2019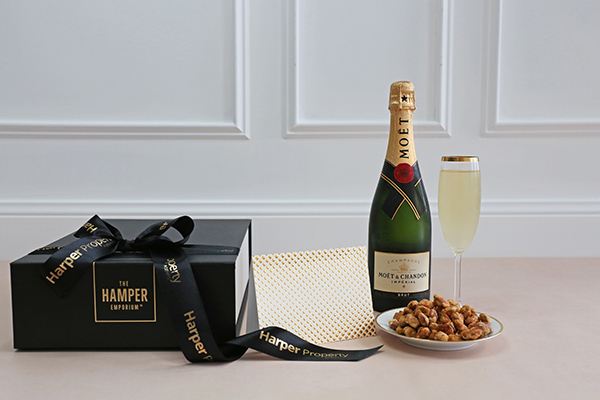 Considerations When Gifting A Corporate Hamper
Why Do We Give Gifts?
As we enter into the gift-giving season, I can't help but take a moment to pause and reflect on why we give gifts. What's the point of it?
On the one hand, we give gifts because it is customary, and what is expected of us. For a birthday, anniversary, dinner party, to signify the end of another year, we give a gift to celebrate and show our appreciation.
However, there is one misconception that seems to be growing more prevalent in society today, and that is that the bigger and more expensive the gift, the better, or the more we appreciate the recipient.
But gift-giving is not that simple. Human beings don't feel appreciated and valued because of the amount of money you spend on them, but rather the thought that you have put into their gift. It is part of our culture to give gifts to others, at a fundamental level it is to show our appreciation of them and what they mean to us. It is all part of the 'living together' ethos - a physical demonstration of personal relationships, part of the social ties that bind us together.
Marcel Mauss wrote in his book The Gift, that the exchange of gifts between groups builds relationships between humans. That certainly puts a lot more meaning behind choosing your corporate gift this Christmas!
Why Give Corporate Gifts?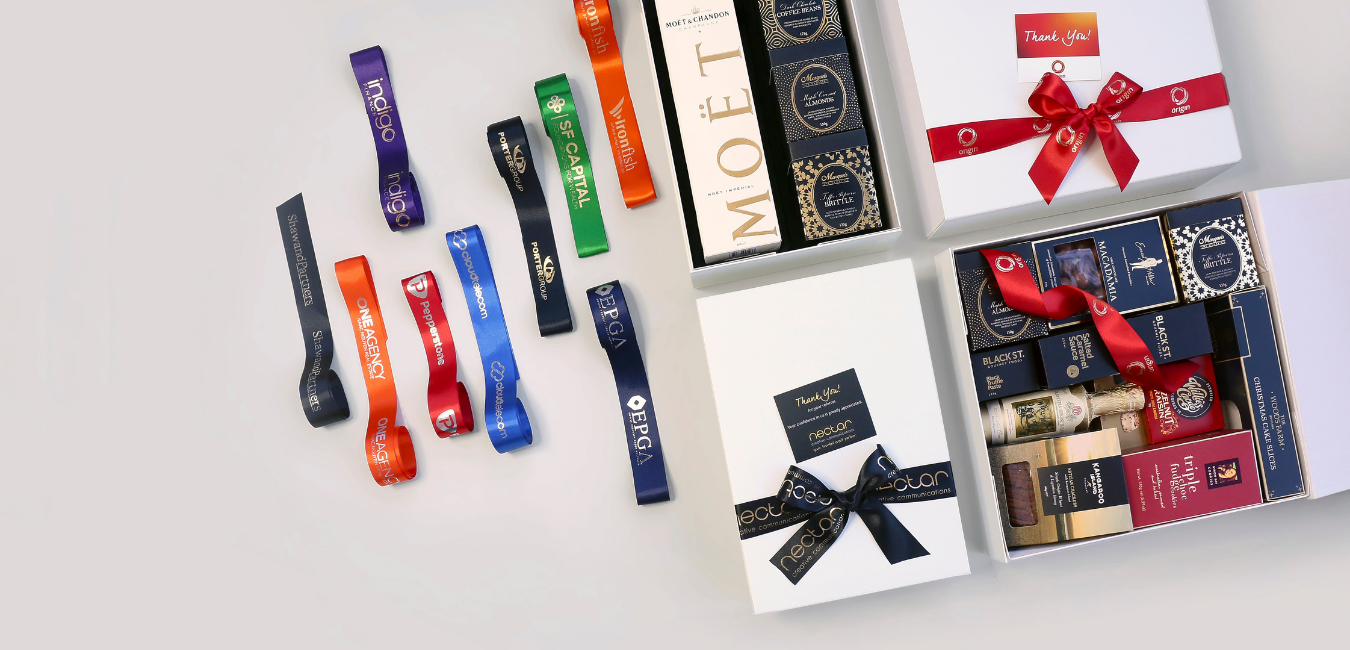 First, what is a corporate gift? It is where a company gifts to clients, potential clients, employees, suppliers and charities, usually as a mark of appreciation for the previous year's interaction, a goodwill gesture and a memento. Smart companies use gifting as part of their marketing strategy and this is made possible by corporate branding.
What other aspects of gift-giving may we not have considered behind our Christmas lists?
Appreciation - we all like to feel appreciated for what we have done. To be recognised for achievements, of course, is important but simply being recognised for who you are is even more so. This can be seen in how you structure the gift you give and why corporate hampers work well, as you can structure the gift to have a personal element.
Returning the favour - They gave you a gift last year, so you have to reciprocate, balance the debt so to speak. The question then arises, do you match their gift, go one better, or go overboard?
Taking the last point first, going overboard with a more expensive, elaborate gift, creates an imbalance in a relationship. Injects a degree of competition and one-upmanship that is not necessary and certainly not healthy for any working relationship. It's pure showmanship, 'look what I can afford' which may make the recipient uncomfortable or resentful, negating any benefit of giving a gift in the first place.
Choosing a gift from The Hamper Emporium allows you to create a well-balanced gift by drawing on their expertise in this area. You can choose from popular Corporate Gift Hampers such as the Red Wine and Nibbles Hamper or work with the Hamper Emporium customer service team to ensure your corporate gifting is pitched at the right level.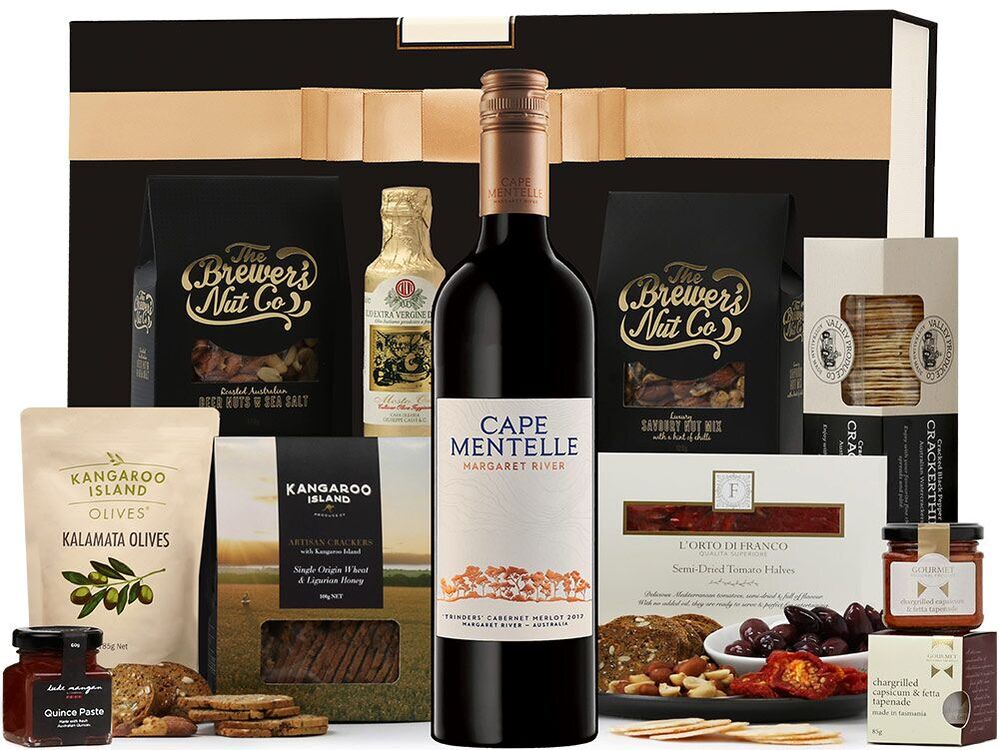 Respect - Giving a gift to a foreign company can be fraught with boundaries. For example in Japan, China, Singapore, Taiwan and South Korea refusal of a gift is a cultural norm. Not to be seen as being greedy or impatient, your gift could be refused up to three times. When it is finally accepted, it is up to you to thank them.
It is also important to be aware of any cultural taboos when gift-giving. Giving alcohol to Middle Eastern clients or colleagues is an evident no-no. Instead, you could always send a fabulous Foodies Hamper full of Australian goodies, sans alcohol. Although you don't want to send gifts to the Yeman, they are viewed with suspicion!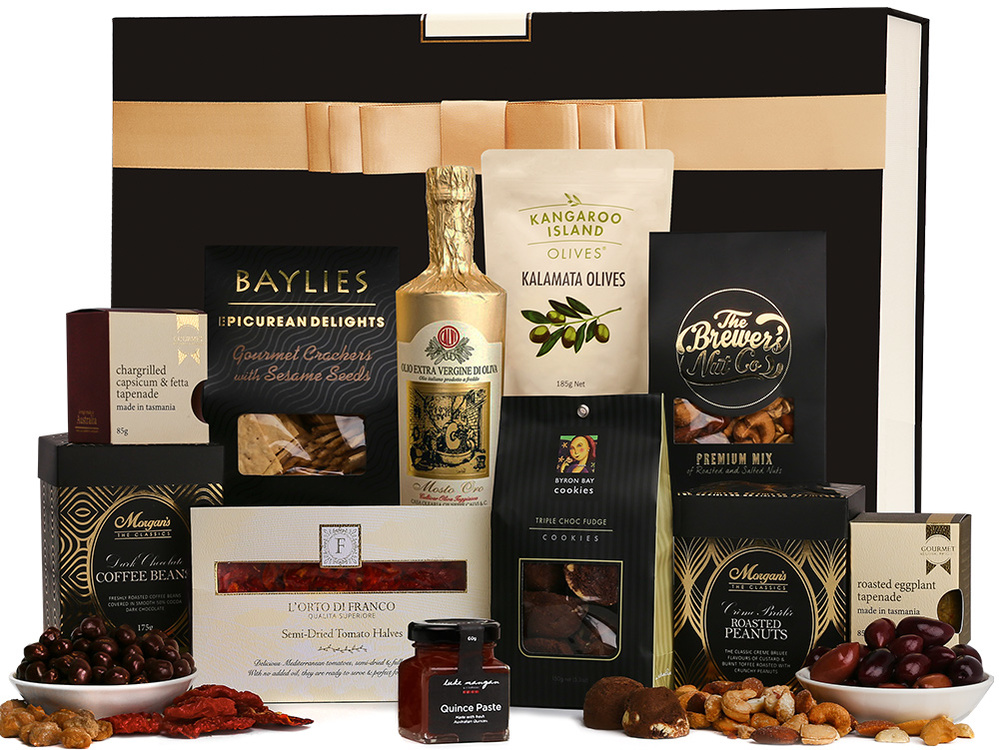 Recognition - Gift giving is an effective form of advertising, especially when you use your corporate branding on the gift. This can be on the hamper box itself, ribbons, or gift cards. A gift should say who you are, a reminder to the recipient that you go that extra mile for them by gifting them with a unique and thoughtful gift.
Points To Remember When Choosing Your Corporate Hamper
Know your client's likes and dislikes, and accommodate these in your gift to them

Personalising the gift adds to the sincerity of the process

Stay within a reasonable budget. An overly extravagant gift as we have seen can be misconstrued, even viewed as a bribe

Your level of friendship or interaction. Too intimate a gift once again can be misconstrued, far better to give a neutral gift, wine, chocolate, or food
What Do You Include In Your Corporate Hamper?
There is no one answer to that, in fact, it might be easier to identify the no-goes! Avoid intimate apparel for either sex, it sends the wrong message. Overly 'fun' or 'funny' gifts, might not be appreciated. Avoid gifts that are too over-the-top, too expensive or just too consistent, as it may embarrass the person receiving the gift.
The uniqueness and thoughtfulness of the gifts from The Hamper Emporium are resourced from well-known Australian and globally known brands, providing a variety of gifts to choose from.
Ideas For Inclusion Into A Corporate Hamper:
If you are thinking of creating your own corporate hamper gift to give to clients this year, we have listed a few tips that we have picked up in our work over the years:
Neutral items and a touch of luxury go a long way

Food items that would not be included on a weekly shopping list

A speciality food, one with local connections are always well-received

Gifts that include iconic names like Moet & Chandon or James Squire Beers Wine, especially from celebrated Australian wineries like the ones found in the Premium Red and White Wine Hamper which includes a perfect pairing of Cape Mentelle Margaret River Shiraz & Walcliffe Semillion Sauvignon Blanc. Accompanied by sensational Australian flavours and gourmet nibbles.
Take a leaf out of our book, and see how our luxurious hampers are put together to ensure the right balance in your message.
Hamper Emporium For Corporate Gifts
If you try and fail at creating your own hamper, The Hamper Emporium can lend you its experience and expertise to make your gift unique. We have helped hundreds of businesses design the labelling and hamper boxes to reflect a corporate image & logo.
We offer a wide selection of gifts from the personal to the corporate, from low cost upwards, you will have no problems in organising a gift for any occasion. Added to all that is the company's free standard delivery throughout Australia.
You really can't go wrong with a corporate gift from The Hamper Emporium, especially when they contain speciality Australian goods such as:
Kangaroo Island Kalamata Olives
​Found in our Entertainer Gourmet Hamper, The Best of All Gourmet Hamper, Foodies Hamper, White Wine and Nibbles Hamper, Luxury Hennessy Hamper, and the Vintage Moet Hamper.
​
The stunning Cape Mentelle can be found 14 of hampers, ranging from our best-personalised gift hampers to amazing corporate gifts, and even our Christmas range. Regardless of what you are looking for, a gift hamper with a bottle of Cape Mentelle included is sure to be a winner. See the full range here.
Found in 11 of our amazing corporate, and Christmas gift hampers including Entertainer Gourmet Hamper, Foodies Hamper, White Wine and Nibbles Hamper, Luxury Hennessy Hamper, Vintage Moet Hamper, 'Entertainer' Gourmet Hamper, Ultimate Foodies Christmas Hamper, The Deluxe Christmas Hamper, Glenmorangie 'The Lasanta' Hamper, Celebration of Christmas Hamper, Luxury Christmas Icons Hamper and the beloved Classic Port Hamper. ​
When it comes to the beer lovers in our life The James Squire Craft Beer Hamper is a must! This hamper allows you to explore the James Squire craft beer range one beer at a time, experiencing the flavours and aromas that uncover the adventurous story behind each beer in the range. Read all about the man, the myth and the legend in our Father's Day Blog all about Beer!