Graduation Gifts For The Class Of 2021
Author: Michelle Richards Date Posted:16 November 2021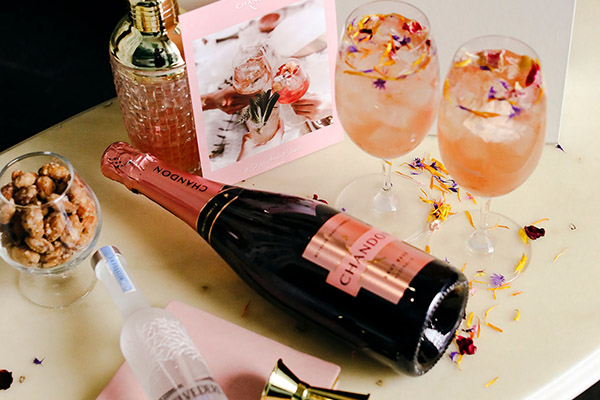 Gift Inspiration To Celebrate Your New Graduate
As one chapter comes to an end, and a whole new world awaits your graduate, this milestone moment is your chance to show them how proud you are of everything they have achieved with a unique graduation gift.
Whether it's for a high school graduation, a diploma, uni graduation, or a PhD grad, it's about cherished moments and memories, and celebrating their achievement. For the quarantined class of 2021, graduation hampers and gift ideas are even more important.
There are lots of ways to celebrate a graduation, whether it's a quiet affair with family, or a party with their fellow graduates. A graduation get-together to celebrate is essential, but heartfelt graduation gift ideas are a fantastic way to show them how proud of them you are. If your graduate will soon heading off to university, into work, or taking a fun gap-year adventure, then it's time to celebrate this exciting milestone as they embark on the next chapter of their lives.
For a friend, a congratulations card to wish them well and a thoughtful present will be appreciated. For your own child or grandchild, you'll probably want to give a more generous present worthy of the occasion. What is a generous high school graduation gift? If your grad is over 18, then a bottle of champagne is a must! But it's really about choosing something that's perfect for their new life.
For a close friend, your son or daughter, or an important family member, help them celebrate with gorgeous graduation congratulations hampers, unusual and distinctive gifts, personalised presents, or even something humorous and fun. It's a momentous occasion, and their dreams are waiting. Your graduation gifts for him or her, whether practical or sentimental, are sure to have a huge impact!
Know Your Graduation Gift Etiquette
If you're invited to a graduation party or a ceremony, you're under no obligation to give a present. But we're sure you'll want to take a small, unique, and creative gift with you. With new adventures, jobs, or living arrangements on the horizon comes a host of new responsibilities. The exciting opportunities awaiting don't always come with the ideal budget.
Many new graduates may appreciate some practical help with money, gift cards, or car maintenance. Some need useful items like homeware, small appliances, accessories or travel goods. Others would love a touch of luxury, champagne or gourmet food after many frugal student years! If you can't attend in person, you can always send a gift delivered in advance with instructions to open it on the big day.
If you want your gift to be more about honouring their achievements and celebrating this step forward in their adult life, then a graduation hamper makes the perfect gift idea. Raise a glass, share a toast, and indulge with chocolates and decadent nibbles that say, you did it!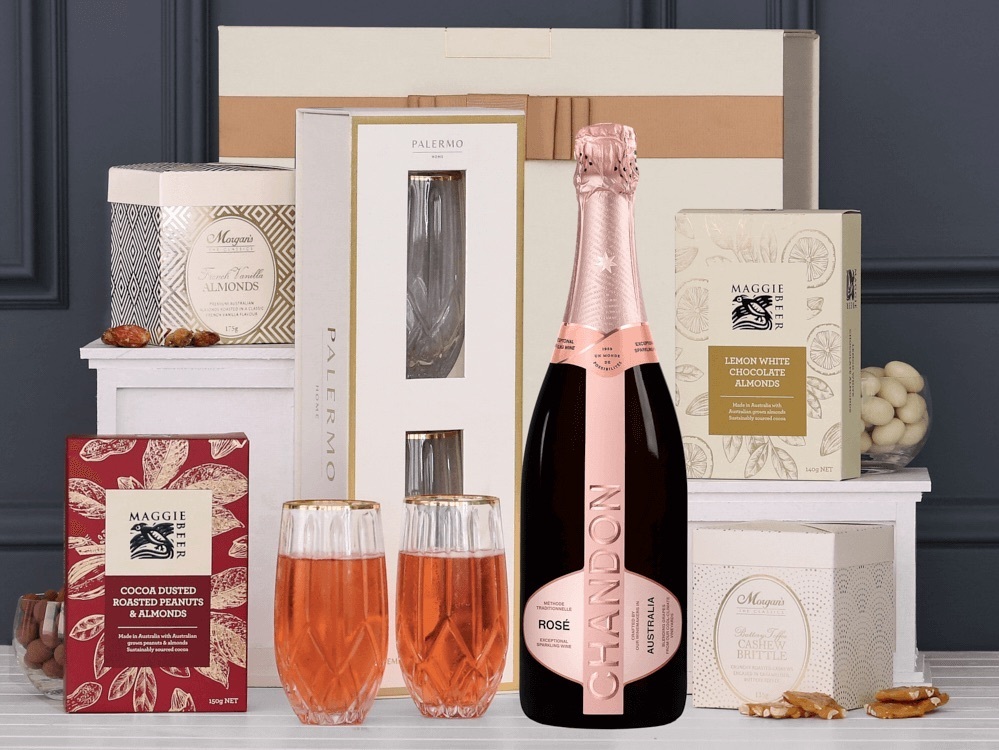 Show Your Pride With Unique Graduation Gifts Australia
Both high school and university graduates are sure to feel huge amounts of both sadness and joy. A chapter in their life, and sometimes close friendships, are ending and another story is about to begin. Family and friends can help celebrate their accomplishments, experiences, friendships and laughter by choosing just the right graduation gifts for her or him. What you should do to make their graduation special depends on what they have planned next.
A gap year or working holiday
There's a growing trend for taking a gap year and exploring the world or working in nature before launching into a career. With it comes the opportunity to get much more creative with HSC graduation gifts and university graduation gifts in Australia. Whether it's travel or going away gifts, you can help them with their upcoming adventure in ways that will make it much more cosy or fun.
Travel luggage, backpacks and accessories are a wonderful way to wave goodbye and can be personalised as a thoughtful touch. Handy items like lightweight towels, water bottles, camping gadgets and gizmos will all add to their adventure. Portable chargers, earplugs, mini Bluetooth speakers and cameras are all great ideas to help them stay in touch with loved ones.
Going straight back to study
For many, education is continuing, so uni essentials are always at the top of the year 12 graduation gifts Australia list. Anything that makes their lives run like clockwork is always a great choice, together with essentials they need for study. Of course, you don't have to go the traditional route, and can also add in something that reminds them of you!
Freshen up their current stock of goodies or choose practical presents like tote bags, chic lunch boxes, or even alarm clocks to wake them up! Portfolios, books, arts and craft supplies or a beautiful pen will never go amiss with any student. If they're away from home, then cosy touches like soft throws, luxury robes or sentimental framed photos are perfect.
Starting an exciting new job
Off-to-work graduates are about to enter the world of decision making, so lending a hand in their transition to a young professional is vital. Uni graduation gifts for her or him can help make the process smoother and the first few weeks less stressful. Don't be afraid to be as humorous as you want - those smiles will make all the difference.
For functional graduation gifts, choose laptop accessories, leather work bags, or any new digital gadget. Classic notebook and pen gift sets, diaries, organisers and calendars are also something any new employee should not be without. For a touch of fun, you can choose anything from funky mugs and desk lamps to the latest novelty stress toys.
Moving into a new home
Year 12 graduation gifts in Australia often involve the prospect of moving house or joining the uni campus lifestyle. Practical gifts are needed, but sentimental graduation gifts are a must to keep those reminders of home alive. Add in something personalised like a photo centrepiece, scrapbook or album of some of their biggest and best memories.
Housewarming hampers are great for a farewell gift to see them off. Any new place needs to feel like home after inviting friends around to share drinks and nibbles. Cookery books, coffee makers and any cool kitchen appliance will make sure they don't just eat fast food or toast! Candles, lamps, pictures and wall art will all help them settle in, and you can add an investment piece they'll use and love for years.
Staying right where they are
Ways to celebrate graduation when life doesn't immediately mean such major changes are much easier to handle. Just choose your grad's favourite hobby or passion, from sports to buzzy tech, and voila! There's always a little something extra they need. If you prefer sweet and sentimental, then go for something personalised they can treasure.
Jewellery of any kind or graduation rings are popular choices, and you can engrave them with initials or the date. Flowers are also a lovely choice, with a corsage or bouquet they can press and frame later. For celebrating in style, you can't beat fabulous graduation party gift boxes brimming with luxury treats they can savour and share around.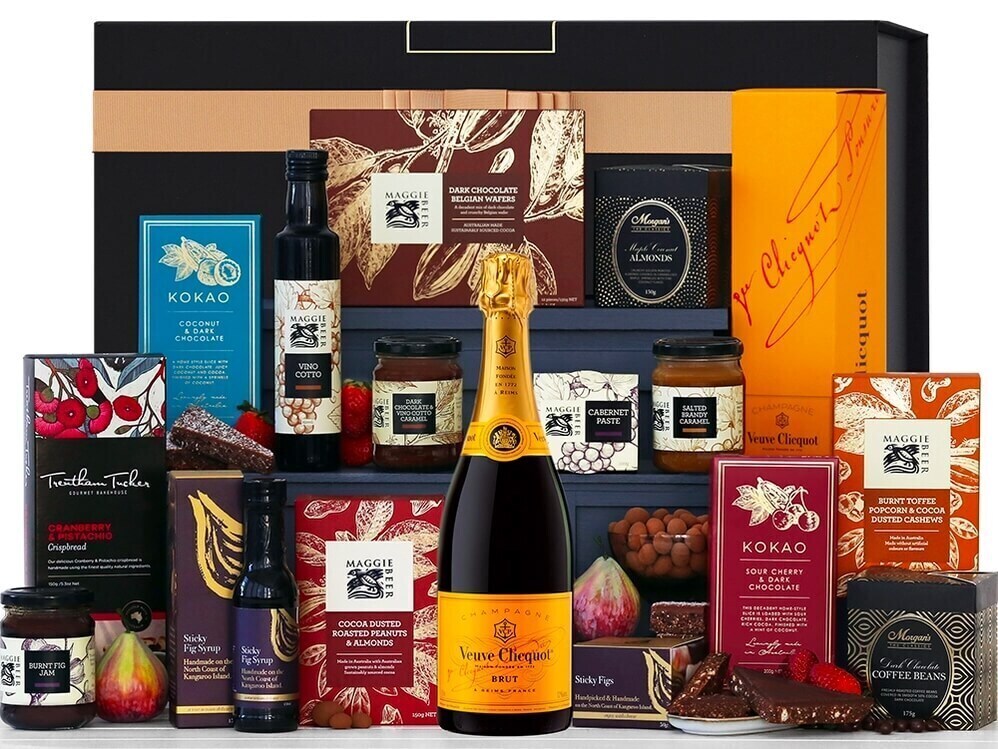 Make It A Sensational Celebration With The Hamper Emporium
When you really want to impress, what is an appropriate graduation gift? A graduation hamper with celebratory champagne and a feast of treats is just perfect. Celebrate with champagne and chocolates for an unforgettable insta-worthy moment. Share your joy in this amazing milestone with fun, practical or priceless gifts. Here at The Hamper Emporium, we also have the lushest luxury gift hampers to put the icing on the graduation cake.
Whether you're searching for uni graduation gifts Sydney or high school graduation gifts Australia, there's something just perfect. Treat your grad to a little pampering with gorgeous gourmet food or a bottle of bubbly to pop. For shared moments, there are hampers packed with artisan choices for all their friends and family. They're perfect for taking to a party or to pre-deliver if you can't be there. If you've left your ordering a little late, you can still get a last minute graduation gift hamper delivered on time. Browse our enticing collection to find a superb surprise choice for your graduation hamper to say congratulations!