Great First Home Gift Ideas They'll Love
Author: Michelle Richards Date Posted:30 July 2021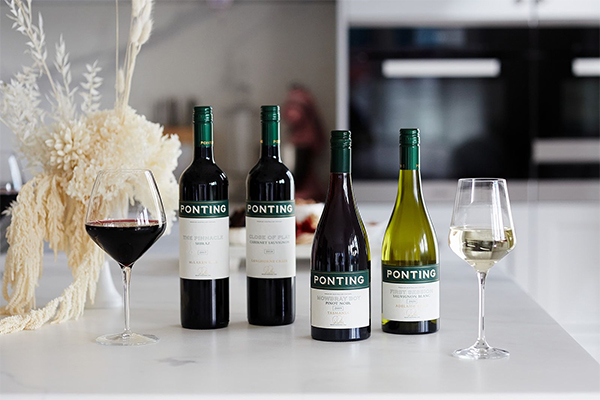 The Ideal First Home Gifts To Brighten Up Their Space
New home owners moving into their very first home is an exciting achievement and well worth celebrating. So, don't be surprised if your friends or family decide to host a party to celebrate their new home. A housewarming bash gives new movers a chance to have their very first get-together and show off their cosy new abode.
A housewarming party is the ideal excuse to give them something to make their new home feel even more special. You may be wondering what are the best housewarming gift ideas to make the most impact. The rule of thumb is to think of that unique little something that adds a touch of homeliness to their space.
If you're buying a gift for someone who has just bought their very first new home, this is a reason to celebrate! While practical gifts for the home are nice, we also love the idea of giving a gift that's all about celebration. A housewarming party for their first home so much more than just a dinner party. It's a chance for a loving gesture to make memories in their new space!
Their first night in their new home is special, so it's lovely to send a gift that gives them a way to make the occasion memorable. A welcoming housewarming gift can sometimes be a lifeline for stressed and overwhelmed loved ones. Here at The Hamper Emporium, we think choosing the right first home gift idea also depends on being extra thoughtful. So, we've been brainstorming thoughtful first home housewarming gift ideas that offer something a little different.
What Is A Good Practical Gift For A First-Time Homeowner?
If you're struggling to find the ideal gift for their very first home, a thoughtful housewarming card never goes amiss. Choose a lovely design with heartfelt wishes for moving to a new place or cute new home quotes and blessings. Enclose a gift card so they can choose what they'd like to add to their home, and you're sure to make an impact in this wonderful new phase of their lives.
If you'd like to go bigger, there are always practical gifts for new homeowners. They usually need everything for their homes and yards! It's always useful to have handy tools and safety gear on hand, especially if they plan to decorate themselves. Treat them to a fun fire extinguisher and first aid kit, a set of collapsible ladders or a fully equipped toolkit belt. DIY fans will love them as they transform their empty house into a cosy home! A luxury homewares hamper includes the best of both world with practical homewares that have that wow factor with gold trimmed marble coasters, a candle, kitchen towel, and luxe home gifts.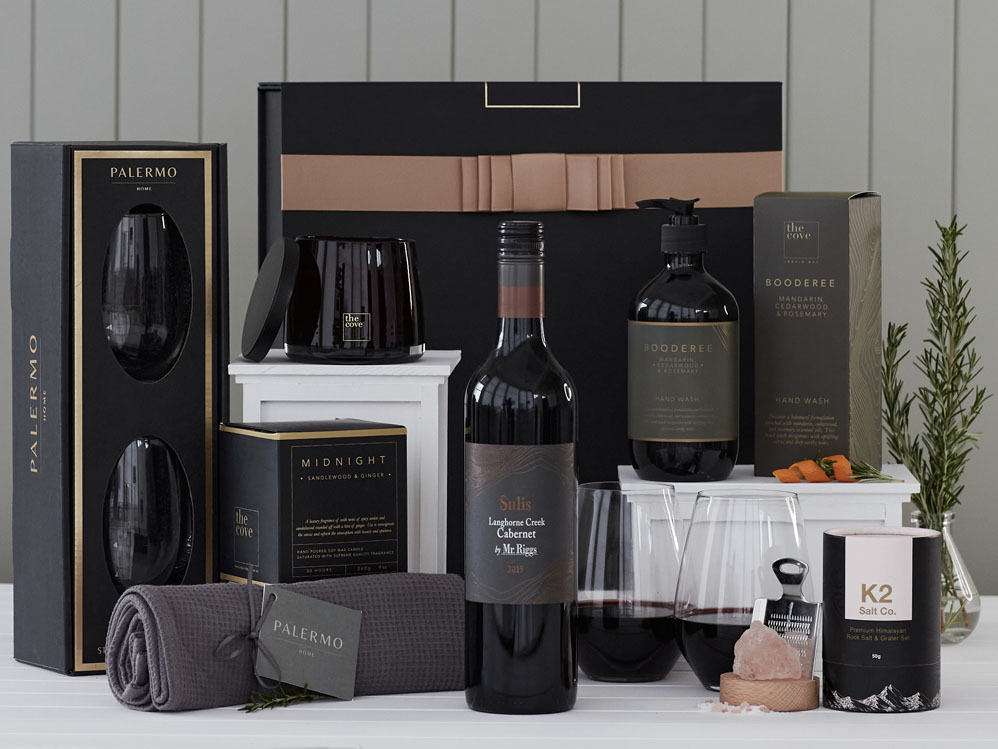 Top Housewarming Gifts For Those Who Love To Host
Unique kitchenware
Help them stock up their kitchen with uniquely designed plates, silverware, glassware and even trendy gadgets and kitchen appliances. Lovers of entertaining really can never have too many!
Chic cookbooks
You can never go wrong with a tasty new cookbook of mouth-watering courses to try. Choose one-pot recipes for the move itself or treat them to an exploration of delicious foreign cuisine.
Chefs knives
Help them create in the kitchen with a stylish block, knives and electric sharpener. Or choose a fabulous wooden cheese board and matching knife set for their wine tasting get-togethers.
Spice jar sets
Budding chefs adore herbs and spices, so make things easy with a pantry spice jar set. Help get them organised with their favourite condiments along with flavoured oils and fresh herbs.
Thoughtful Housewarming Gifts For Outdoor Nature Lovers
Barbecue tools
Most outdoor fans love barbecues, so a handy toolset is sure to earn you points. You can set them up for lazy days with essentials like tongs and the very latest exciting accessories.
Garden relaxware
Rather than splurging on something for the house, get them cosy with garden options instead. Picnic blankets, cuddly throws, cushions, candles and sunshades are all fantastic options.
Plants & pots
For someone who loves the garden but has just moved home, cacti or succulents are low maintenance. Add some beautiful, colourful pots and their backyard will soon look amazing.
Kitchen greens
Help them bring the outside in with a healthy and fun kitchen herb growing kit. Easy to start on the kitchen windowsill, they can move them outdoors when they have more time on their hands.
Good First Home Gift Ideas For Those Cosy Home Birds
Game sets
If they love staying on the sofa, then a unique new home gift idea is some fun entertainment. These could be classic board games, puzzles or even drinking games to take things up a notch.
Cocktail shakers
Ensure they enjoy some home fun with a cocktail making kit including everything they need to mix, shake and serve. They can create the lushest cocktails around and toast to their new life.
Cute Home Décor Accessories
For new movers who have the essentials, decorate their home with those loving little touches. Choose picture frames, crystal vases, posters and artwork or even a stylish leather wine rack!
Celebration Gift Ideas For First Time Home Buyers
A first home is a milestone! All that hard work has paid off and they are finally moving in to their very first home. This is one event worth celebrating. If you've been invited to a housewarming party, don't turn up empty handed! A bottle of wine is always a winner. While traditional housewarming gifts include plants and kitchenware, we love the idea of living in the moment and enjoying the excitement of a new home. Our favourite gift ideas for first time home buyers are housewarming hampers that turn any first night in a new home into a party.
Gift hampers
Have a hand in making any housewarming exciting by gifting a welcoming hamper of goodies. Choose their favourite wine, champagne or craft beers or opt for their favourite gourmet foods. There's a range of different hamper that make great first home gift ideas for couples, singles, or families. Choose fun and fabulous cocktail or beer hamper for a housewarming party. Go for something more refined if you're arranging a gift delivery for the new home owners to enjoy together for a quiet evening in their new home. Or splurge with a large hamper for adults and children to share filled with chocolates, sweet nuts, toffee, biscuits, wine, and more. For a family moving in to their first home, our large gift hampers are just ideal.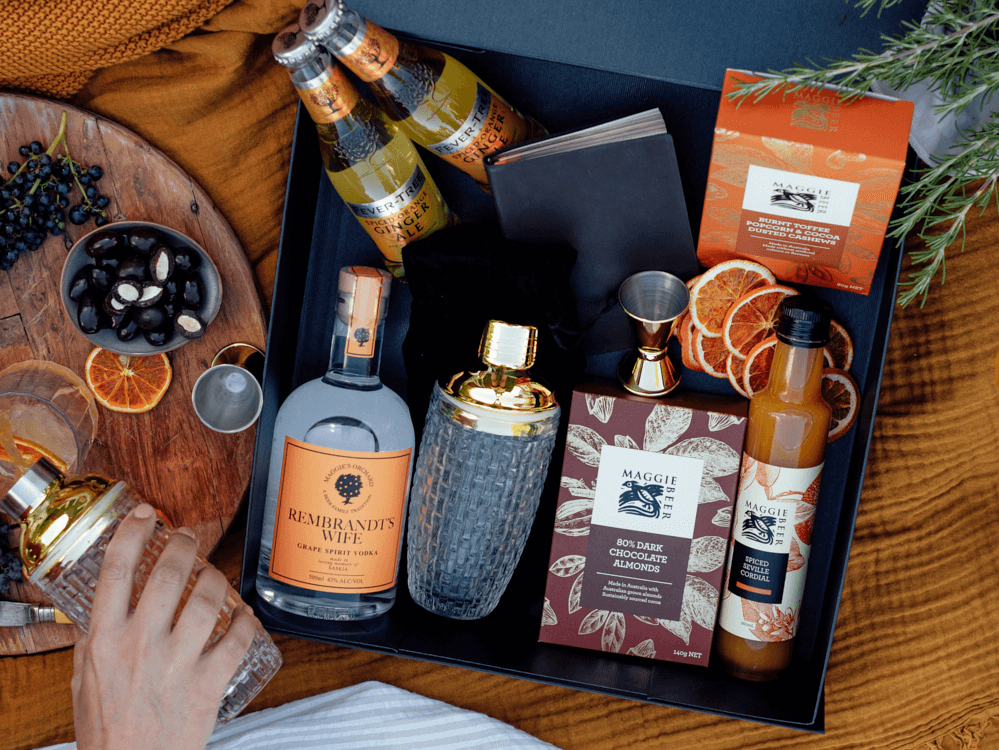 Give A Housewarming Gift Basket From The Hamper Emporium
Whatever you decide to buy, practical or extravagant, the secret is knowing a little about your recipients. Choose gifts that speak to their soul, and you know they will enjoy gazing at or using. From decorative items to practical gadgets, to a fantastic housewarming gift basket full of gourmet treats, there's a whole world of fabulous options. When in doubt, you can always go for a bottle of champagne and food fit for a king or queen as they toast to their new home!
If you're searching for first home gift ideas to take to a party, browse our creative collection of decadent hampers. They're brimming over with bubbly and all the treats essential for celebrating a new home. As something extra special for moving day, they're ideal too. Our pampering and gourmet hampers are all designed for much-needed R&R. After the rigours of setting up their new home, they can finally relax and put their feet up!