Great Gift Ideas For EOFY: Impressive Alcohol Gift Packs
Author: Nikki Barnett Date Posted:22 June 2020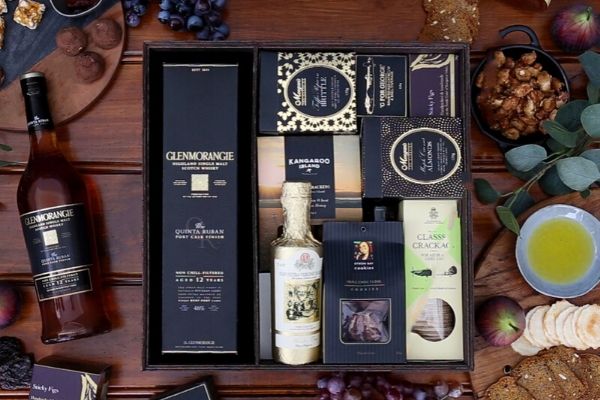 Alcohol gifts boxed and bottled with style and love
It's hard to believe that nearly half the year has already gone by in the blink of an eye. As the calendar rushes through June, it's now time to turn our attention to the end of the financial year. Just a few days later, on June 30th, EOFY will arrive on our doorstep.
Here at The Hamper Emporium, we know that employees and valued clients have such a huge role to play in the success of your business. The end of the financial year gives us all the opportunity to really evaluate everyone's hard work. Those lovely small rewards that reflect your gratitude and appreciation should be at the very top of your priorities list.
Trying to come up with inventive and unique ideas each time can be tough. So, we want to share some of our best-selling alcohol gift packs for 2020. They won't blow your budget, but they will achieve positive results and cause quite a stir!
5 alcohol gift packs that will give them all a warm glow
Although a bottle of sparkling bubbles is standard fare for any celebration, there's a whole host of equally impressive alternatives. Why not explore the possibilities of designer beers, prestige ciders and full-bodied wines to the luxury of a smooth Hennessy cognac. All our fabulous alcohol gift packs are designed to say 'cheers' with style and aplomb.
So, let's take a look at just some of the top EOFY gifts for connoisseurs of the good life!
Deluxe Ciders Hamper
For something a little different, why not treat them to the tingling flavours of five favourite Australian ciders? Take a taste tour right across the country with delicious fresh, fruity apples and sparkling crispness. They can sip Henry's cloudy apple cider or even try out an interesting juicy pear cider from The Hills Cider Company. As with all our alcohol gift hampers, it is topped off with the succulent flavours of treats like classic beer nuts and Kalamata olives, which blend with cider perfectly.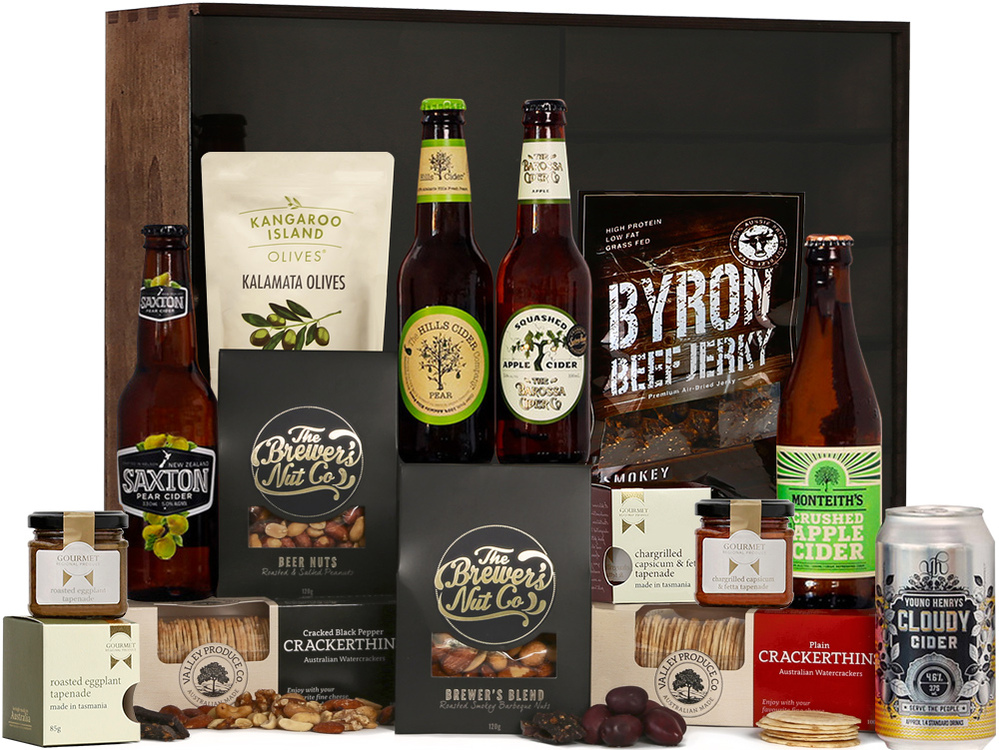 Glenmorangie Quinta Ruban Hamper
This award-winning Malt Scotch Whisky is the ideal way to say a big EOFY thank you to any whisky lover. It's famous for a smooth, warm nature, rich sweetness and fruity undertones. As the recipient is bound to appreciate quality and luxury there are some flavoursome gourmet food additions too. Premium crackers, tapenades and quince paste are just some of the delights in store, along with a collection of sweet, rich biscuits and sweets.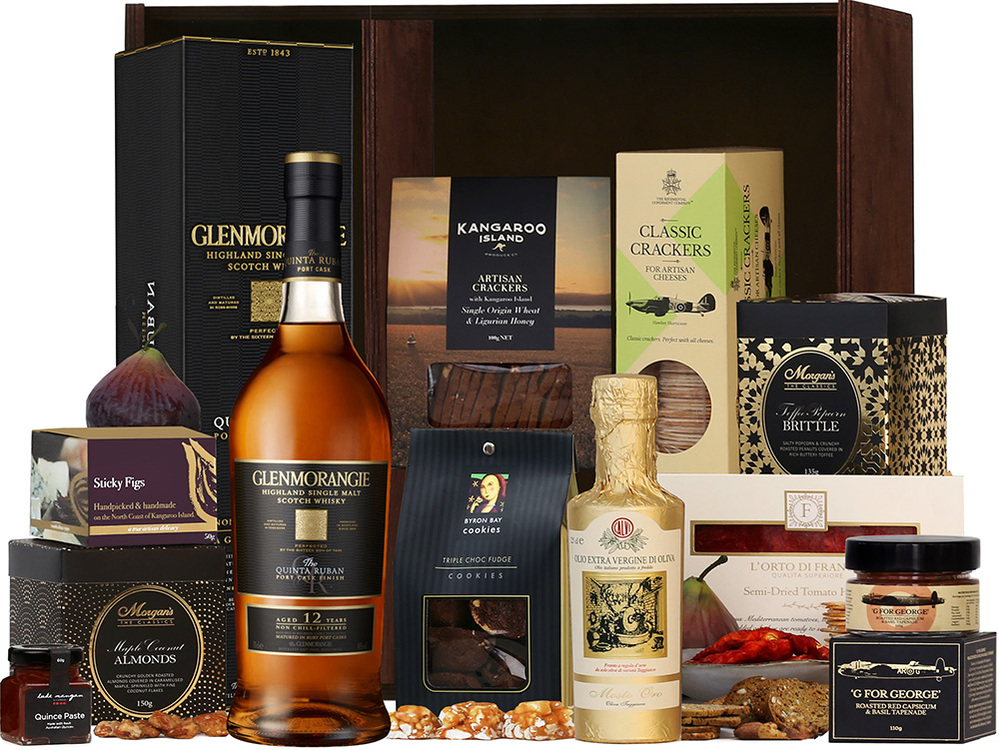 Premium Red & White Wine Hamper
The sensational flavour and aroma of Australian wines make them a popular and well-received gift for any special occasion. This elegant alcohol gift pack is designed for any tastebuds with a perfect pair of sultry red Shiraz and dazzling Sauvignon Blanc from Cape Mentelle. It's also packed choc-full of the most exciting flavours and tempting Australian titbits. From cold-pressed olive oil and rich capsicum tapenade to melt in the mouth honey popcorn, it's a taste adventure.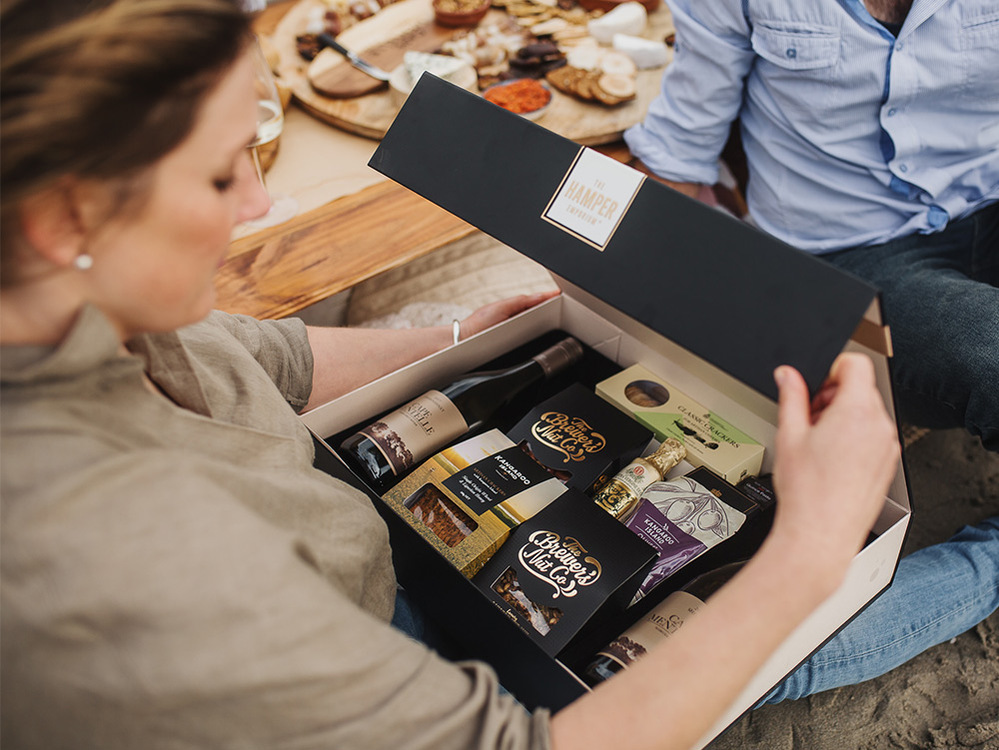 Luxury Hennessey Hamper
For valued clients and customers this EOFY, here's a luxurious acknowledgement of their contribution to your business. An exquisite, tasteful bottle of Hennessy VSOP Cognac: the absolute ultimate in fiery, smooth luxury. To wash it down are a selection of sweet flavours from Australia's favourite producers. Try smooth triple choc fudge, toffee brittle and crunchy roasted almonds. For savoury tastebuds, there are rich artisan crackers, semi-dried tomatoes and many more indulgent titbits.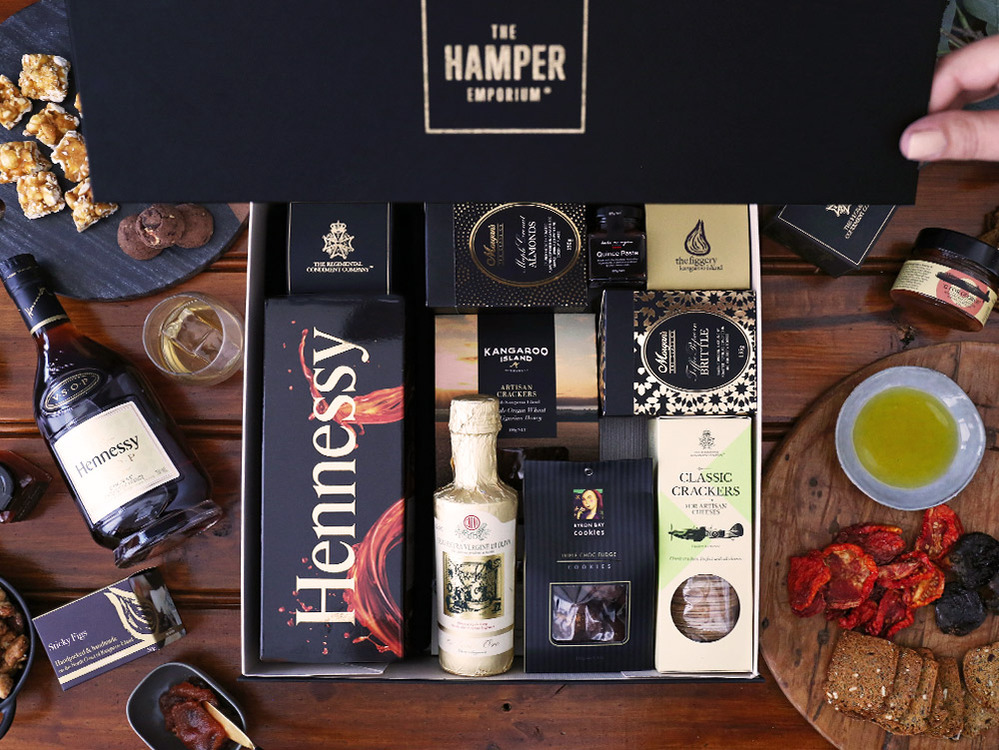 Classic Celebration Hamper
If you want to show some shared love with a team this 2020 end of the financial year, then take a look at this deluxe alcohol gift pack. Raise a toast together with a simply spectacular Moët & Chandon Champagne or click your glasses with a bold Cape Mentelle Shiraz. Then everyone can tuck into a huge range of the most delicious savoury, sweet and crunchy snacks and nibbles. It's simply perfect for clients and workmates alike and is made with sharing and caring in mind.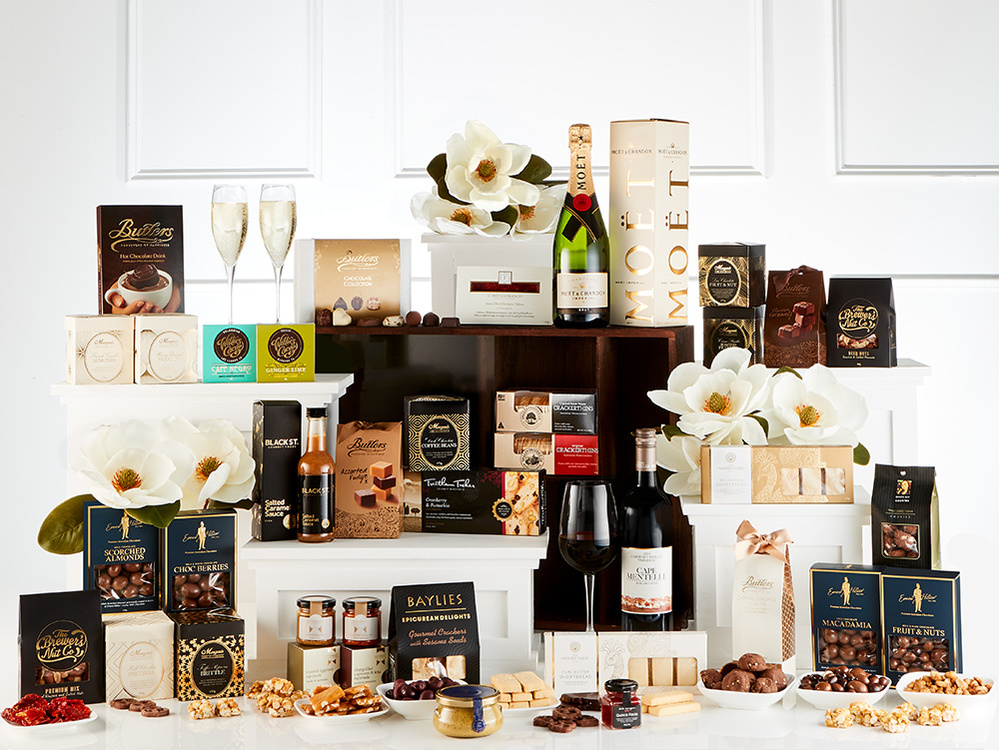 Make your choice from the best Australian hampers and gifts
Many workplaces organise a fun EOFY party, but it's nice to individually treat those that you value the most too. Those small tokens of appreciation and thoughtful gifts that say a special 'thanks' can speak volumes.
If alcohol is not suitable, then The Hamper Emporium also provides a full range of gorgeous gourmet EOFY food hampers for you to choose from. Curated to fit in with your business needs they are positively brimming with mouth-watering savoury and sweet delights from world-renowned suppliers.
Our luxury gifts are also beautifully wrapped and presented to delight everyone and make their individual mark. You can also choose to have them tastefully designed with your corporate colours, logo and personal messages. Browse the full range and take your pick! There's even free delivery Australia wide!