Group Gifting Inspiration And Gifts To Share
Author: Michelle Richards Date Posted:25 January 2022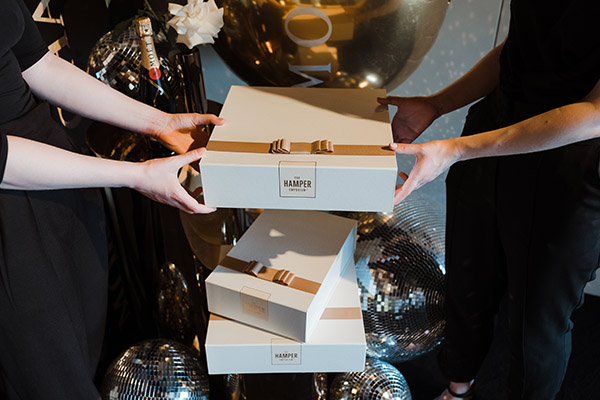 Why Shared Gifts Are Happiness In A Box
Do you want to give a gift that's perfect for any occasion and instantly brings everyone together? Then group gifts are the answer to your prayers. They solve the issue of finding the best gifts to suit each of your loved ones and their individual interests. They're also meaningful, unique and extremely affordable!
Each group in your life is different but shared gifts will always be a hit. They can be for friends you've known forever, close family members or even your work colleagues. Whatever the gift-giving occasion, these presents work their magic and create an atmosphere of fun and warm closeness.
Being a great gift-giver is a skill and gifts to share can create fun memories for friends and family and make positive impressions on coworkers. The joy and simplicity of sharing are why the team at The Hamper Emporium believe everyone should experience giving at least one shared gift. After all, sharing is caring!
When And How To Give A Group Gift
Gifts to share are wonderful additions to any celebration, party, or family get together. But why not make someone smile even when it's not a special day? Sometimes it's lovely to share hampers or group gifts just to make loved ones feel cherished and special. Giving gifts like this is a fabulous way to make memories and bring joy to those around us.
If you want to strengthen family connections, friendships and relationships, shared gifts have a huge role to play. Here are just some of the occasions when group gift ideas will put a smile on everyone's face.
Welcoming a loved one back home




Surprising someone to show you care




Rewarding someone for a job well done




Cheering up a friend who's feeling down




Celebrating a new cuddly baby on the way




Helping someone relieve anxiety or stress




Congratulating loved ones moving into a new home




Sharing sentimental or romantic special moments




Making new memories with friends and family
Why Gift Ideas For Groups Create Loving Experiences
As kids, we're taught to share everything, but we tend to lose sight of this concept as adults, especially where gift-giving is concerned. Clearly we know it's a great idea, but organising group gifts is often the last thing on our minds. Believe it or not, choosing gifts to share can bring a huge range of cosy feelings that boost our personal well-being.
If you're still not convinced, here are a few more reasons why gifts to share are the ultimate!
Sharing feels great - when we share things, especially food, our brains release oxytocin, the 'feel-good' hormone which instantly relieves stress.
Togetherness needs cultivating - gifts to share create a connection that focuses on the whole group having fun and not just one person.
It sets the atmosphere - whatever the occasion, having a shared gift means everyone enjoys the overall experience and time spent together.
Conversation is inspired - quality time together sharing can stimulate deep conversations and some of the best meaningful discussions around.
Shared gifts are sustainable - buying group gifts for a group of friends or family is an affordable option, great for both your wallet and the planet.
Experiences build intimacy - shared gifts make everyone look at their gift-giving as an opportunity for closeness and not just an exchange.
You're never alone - sharing food is at the centre of most human relationships, so creating bonds with gifts to share means even more wonderful times.
10 Fun Group Gift Ideas For Family And Friends
There are lots of crowd-pleasing options rooted in sharing and spending quality time together. Group gifts for the whole family can encourage bonding and laughter. Finding unique gifts for a group of friends can foster fun that will be remembered for a lifetime. If loved ones show they care through food, what could be nicer than sharing some delicious treats together?
You can inspire a passion, make a wish come true, indulge them, or simply make them laugh all night. Unique gifts to share ideas are guaranteed to delight your friends and family.
Gift a games box packed with classic games, cards, quizzes and conversation starters.




Plan a day trip or fun afternoon and prepare a picnic hamper of goodies they will all love.




Get crafty together with a cool craft kit that will challenge everyone to get creative.




Share a spa day with all the pampering luxury ingredients they need to relax at home.




Sip and paint as you all put brushes to canvas and admire the hysterical end results.




Deliver a hamper of luxury food, drinks and nibbles with a little of what everyone adores.




Plant a garden with cuttings, veggies, and saplings, then raise your glasses to their growth.




Smile and snap with a lovely family or friends portrait which will be captured for posterity.




Get them cooking with all the tasty pantry supplies they need to bake-off in the kitchen.




Start cocktail mixology by indulging them with the ingredients required to create and shake.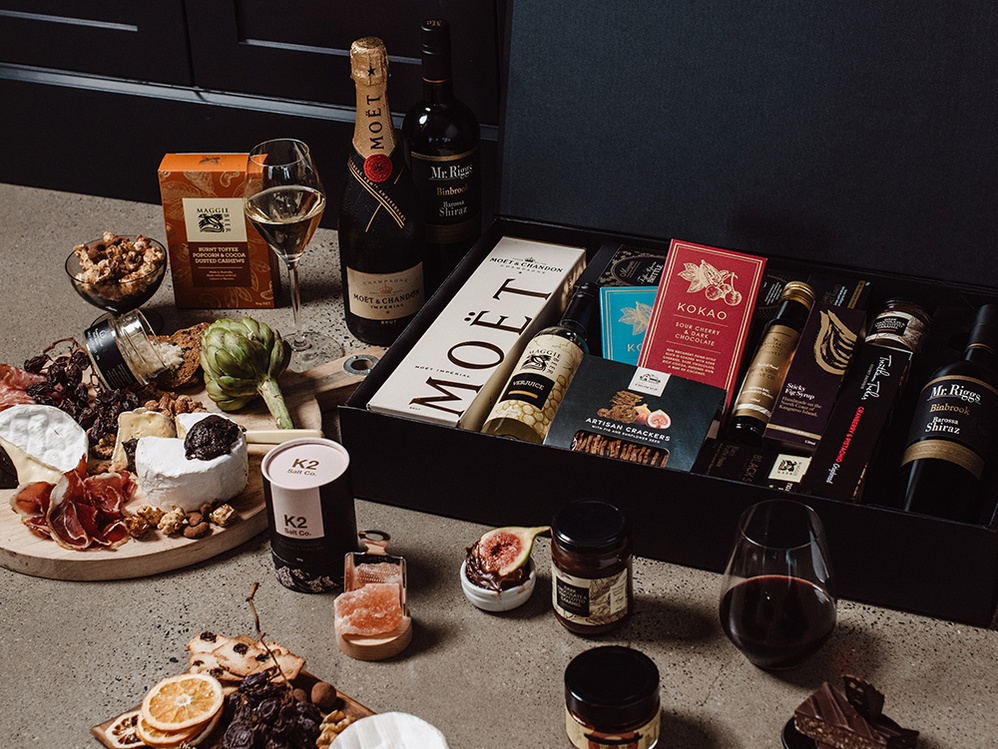 Make An Impression With Hampers For Sharing
One of the best gifts to share on any occasion is a beautiful share hamper stacked full of tempting goodies. Large hampers are perfect for a family or group of friends to dip into as they include a variety of delicious food and drinks. There's a little something to enjoy for every taste. There are luxury gifts for big family celebrations and gift basket selections to add the finishing touch to your group gift.
Our largest crowd-pleasing hampers are brimming with a mouth-watering mix of artisan sweet and savoury flavours. Biscuits, nuts, chocolates, pantry items, snacks, crackers and a selection of premium wines or champagne ensure they're gifts for the whole family to savour. They're also guaranteed to be loved by any group ready for some gift sharing and happy memories!