How To Celebrate Leap Year (Especially If It's Your Birthday!)
Author: Loreena Walsh Date Posted:14 February 2020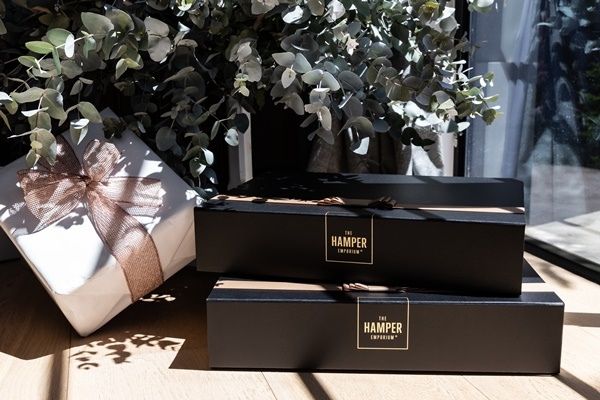 Once every four years, we all get to enjoy an extra day, and the time is nigh. That's right, this year February will have 29 days, and anyone born on that date will finally be able to celebrate their real birthday!
If you're related to someone, or have a friend with a birthday that theoretically only falls on a leap year, then when they do get a chance to celebrate their real birthday, it's time to give them a luxurious birthday present to help make their celebrations extra special.
While the reason for these Leap Days is centred around astronomy, there are plenty of fun facts, interesting traditions and beliefs surrounding them. Here at The Hamper Emporium, we think it's an extra special day and a fabulous opportunity to have some fun!
Read on for tasty trivia and ways to thoroughly enjoy Leap Year celebrations and Leap Year birthdays to the fullest.
Fascinating Leap Year Trivia & Titbits
Ancient Egyptians were first to figure out their annual calendar wasn't actually accurate without adding a Leap Year

Julius Caesar incorporated this Leap Year into the Roman calendar, aptly named the Julian calendar

The Summer Olympics and U.S. presidential elections are always held during Leap Year celebrations

There is a Leap Day cocktail, invented in 1928 by Harry Craddock at London's Savoy Hotel

In Greece, people believe Leap Year marriages will inevitably bring bad luck

Leap Day is a time when women can control their own fate and propose!

There's a club for people with Leap Year birthdays with over 10,000 members

The symbol of a fun frog is associated with Leap Day. Did you know our Australian rocket frog can leap 51.4x its own body length?

Those born on 29 February are called "leapers" or "leaplings" and astrologers believe they have unusual and unique talents!
8 Cool Ideas For Leap Year Celebrations & Leap Year Birthdays
In our humble opinion, Leap Days are an added bonus, even if you don't get paid for working! They should be thoroughly enjoyed and are all about doing something special. Treat yourself to a day off work and do all those things you never have time to do. It can be anything from spending some cosy hours with friends to trying something new and exciting.
Take a look at some of our suggestions for quirky Leap Year celebrations and get planning to fully enjoy your day!
Throw A Leap Year Party
Invite your friends or family over and plan a Leap Year celebration and evening to remember. Serve themed food or share an awesome gourmet food and wine hamper!
Set Leap Year Goals
Think about what you want to achieve in life over the next four years. Write your goals and aspirations down and save them to open when the next 29 February comes round.
Get Your Kids To Write Letters
This is a fun way for children to make memories, especially if they have Leap Year birthdays. Let them write letters to themselves, including photos, and re-discover them next Leap Year.
Propose To Your Man!
We all know that tradition lets women take control of the marriage proposal on this special day. It's a lovely gesture and makes for a really romantic story!
Plan A Photoshoot
Grab your camera and join friends in some creative fun while you snap photos. Take comical action shots which you can then reproduce on each Leap Year celebration.
Tackle Those Home Projects
Celebrate the day by finally starting on those major decorating or lifestyle projects. It can be made into a fun event for all the family and even start a new tradition.
Contact A Lost Friend
Call someone important from the past or a long-lost friend and make their day. Leave them a Leap Day message to say you are thinking about them on this special day.
Establish New Traditions
The world is full of quirky Leap Year celebrations and traditions, so why not add to them? Making new ones with family and friends will mean fun every Leap Day to come!
Leap Year Birthday Babes Live Longer (Sort Of)!
According to astrology, those born on 29 February are born under the sign of Pisces. It's a unique day, and astrologers say that Leap Day children are independent, optimistic, and have special skills. The statistical odds of having a Leap Year birthday are 1 in 1,461, which is rarer than children born with 11 toes and fingers!
Although they only have an 'official' Leap Day birthday every four years, most don't want to miss out on the annual celebration and choose 28 February or 1 March. For them, every four years is finally a chance for some real Leap Year celebrations on their actual date of birth.
However, they benefit by being much younger than the rest of us and can enjoy their childhood for considerably longer. They can celebrate their 6th birthday when they are 24, and their 18th at the grand age of 72. It makes for some fun parties!
Put 29 February Firmly On Your Party Calendar
For those planning for momentous Leap Year birthdays, then some extra effort and thought are required. Leap Day themed parties are a great idea, but whatever their age, be sure to make it special. For kids, the possibilities are endless, and they are likely to be excited enough that they finally get to celebrate their real birthday. It's essential to make it a memorable event that everyone will remember!
If you're organising a party for Leap Year celebrations, then the options are endless. What a great excuse to have fun! Unlike other holidays or special occasions, you are not restricted by other traditions like hosting a barbecue or roasting a turkey for Christmas. You can go wild with ideas and get totally creative or quirky. Host a cocktail party, a costume event or a treasure hunt!
Don't forget that if you haven't got the time or energy for a big event, there's nothing more enjoyable than a tempting luxury hamper to share around. Let us do the hard work for you, choose one of our gourmet hampers with free delivery and then relax and pamper yourself for Leap Day!