How To Host Your Own Whisky Tasting At Home
Author: Nikki Barnett Date Posted:18 August 2020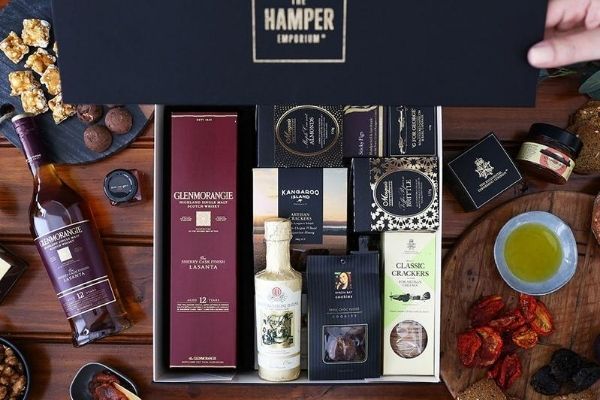 Your guide to a whisky tasting event extraordinaire
Anyone who loves a sip of the amber nectar loves the experience of sharing it with a friend. Better still is a gathering of friends to share the moment and their secret stash. Any time of the year is just perfect to have a home whiskey tasting event!
If you want to keep it informal, then you can gather together a few different bottles and let everyone sip and chat. But, here at The Hamper Emporium, we think it's much more fun to have a progression of styles and employ some whisky etiquette.
How many types of whisky do you need?
If it's your first event, then the first step is to read our blog Whisky Vs Whiskey. What is the difference? Once you're in the know, then you are ready to decide how many friends to invite and how many different types of whisky to try. It's normally a good idea to keep the gathering to fewer than a dozen; then you can stay organised and have plenty of chit chat between tastings.
For the ultimate event, everyone should have around five whiskies to savour. The shots should be around a ½ oz each, or in 'whisky speak', about one finger. One full bottle of each should be more than enough, and you can always add in some smaller, unusual taster bottles to add to the atmosphere.
4 whisky tasting notes and tips for beginners
Snacks are a prerequisite for any whisky tasting event. Whisky combines well with most cheeses, cold meats, nibbles and dips; and artisan crackers are fabulous for cleaning the palate. Surprisingly, whisky also pairs wonderfully with nuts and chocolate!

Some whisky experts recommend using only crystal glasses, but wine glasses or ones with small bowls are just as suitable. If you don't have enough for individual tasting, then save on glassware by washing them between each tasting.

It's always best to start with the lightest flavoured whisky, remembering that the lightest colour is not always the lightest flavour. Keep the richest, smoothest flavour for the last. So, you can have some fun tasting them all yourself before the event.

Let your friends sip each whisky first without any water, but provide a water glass to allow them to add a little for a new tasting experience. It's also a good idea that everyone has a glass of water to sip for hydration!
Interesting themes for your home whisky tasting
If you want to step up your game a little, you can theme your whisky tasting event and really impress your friends. For instance, you could provide a tasting lineup of just bourbon or all kinds of Scotch whiskey. You could choose a selection of single malts or rich varieties from different parts of the world. Alternatively, select those of one flavour profile or age.
Why not have a regional taste selection or try some unique flavours like Japanese or Indian whisky? You can even try blind tasting and cover the bottles, numbering each one and letting everyone try them and give their feedback. There are so many ways to have fun with whisky tasting!
5 important steps to essential whisky tasting
While many people like their favourite tipple with soda water or a mixer, when it comes to your whisky tasting event, there's just one way to drink it. To fully appreciate the subtle flavour in its purest form, it has to be neat. Here are our top tips on the art of whisky tasting, that will have everyone's taste buds tingling, and lead to some interesting debate.
1. Firstly, get your friends to examine and describe the appearance. Admire the depth of colour and have fun trying to explain its character and guessing the fullness of flavour.
2. Swirl the whisky in the glass and try to assess how voluptuous it will feel in your mouth. Check for streaks of whisky running down the glass which tells you the potential viscosity.
3. Then place your hand on the glass and shake the liquid, keeping an eye on the bubbles created. The longer they take to disappear, the higher the alcohol by volume (ABV) will be.
4. Ask your friends to move their glass nearer to their nose and start sniffing while keeping their mouths open. This is the exciting part as everyone will have different descriptions and associations.
5. Now it's time for everyone to sip the glorious whisky. Our sense of flavour actually comes from our noses, so it's essential to breathe too. Move the whisky around your mouth to take in the smooth texture before you swallow!
Picking out your favourite bottles for whisky tasting
Now you know all the essentials for planning an afternoon or evening spent whisky tasting at home. There's no need for you to feel stressed or overwhelmed. You can seek out some wonderful new whisky varieties or stick to what you know and love.
The Hamper Emporium makes it easy to find some flavour sensations and world-renowned makes like our Glenmorangie Lasanta Hamper. It is packed with a selection of sumptuous sweet and savoury artisan flavours to complement the whisky and save you from any preparation.
Lovingly designed to ensure a resounding success, why not check them out for your next home whisky tasting event?