How To Make An 18th Birthday Special
Author: Nikki Barnett Date Posted:8 June 2021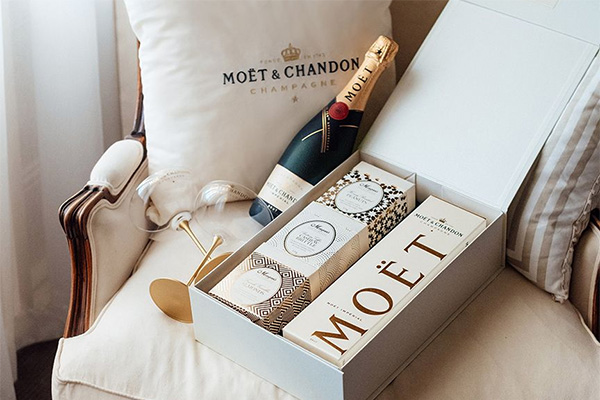 10 Unique 18th Birthday Party Ideas To Mark The Big Day
Wherever you are around the world, celebrating an 18th birthday is a big occasion. It's the one milestone birthday you can't let pass without making it memorable. That's because it signals the end of childhood and the beginning of the wonderful world of adult life and independence. Your son or daughter's first adult birthday and party should be a celebration to remember. From the moment they wake up on their 18th birthday, you can fill their day with a series of 'firsts' to make the whole day special. You can help them create fun and lasting memories by planning an event that's uniquely theirs and totally unforgettable.
Here at The Hamper Emporium, we have countless luxury birthday gift hampers for every milestone age as well as dedicated 18th birthday hampers to help you celebrate your child's 18th birthday in true style. But we also love the idea of a fabulously grand celebration for them and their friends that makes for an indelible moment. Eighteen is a really magical birthday milestone, and 18th birthday party ideas deserve to be extra special and hotly anticipated. They deserve only the very best!
How To Make An 18th Birthday Special And Spectacular
Depending on how you choose to celebrate, preparations for the celebrations will vary. However, regardless of your plans, the day should be marked with plenty of pomp and colour to ensure the lucky guests can celebrate with gusto. Making any 18th birthday special means adding more than a touch of luxury and decadence and a huge sprinkle of excitement.
Here are just some of the essential things you'll need to add to an 18th birthday to-do list.
Hire an event organiser - reduce the hassle of creating an extraordinary event by hiring an event organiser to handle everything. They'll help find a luxury venue, book caterers and menus, find appropriately themed decorations and more, so you can sit back and relax.
Decide on a theme - there are plenty of themes an 18th birthday party could take. From a dated speakeasy theme to a beach party, choose something that will truly mark their adulthood. The theme will guide you on the activities, and you can be sure all your guests will love it.
Choose a cool venue - if your soon-to-be-adult has any party venues they've been dying to have an event at, now's your chance. Whether it's a bespoke setting or a luxury marquee in your garden, it's about adding fun elements. You can transform it into something unique for an 18th birthday.
Get a professional DJ - music is a must at any party to keep people's spirits soaring. The objective is to keep guests happy and dancing the day or night away. For an 18th birthday party, a top-rated DJ to headline the event will make sure the tunes you want go with the flow.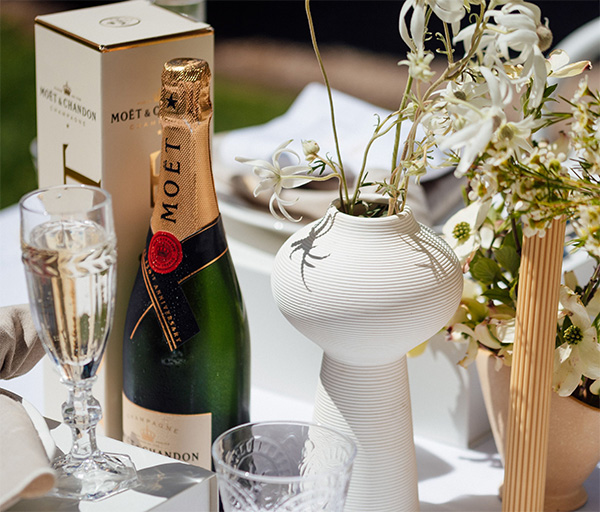 Memorable Luxury 18th Birthday Party Ideas Sure To Stun
1. Rent out an exclusive venue
Turning 18 is the most important milestone party, so go hard by renting out one of Australia's elite party venues or a top nightclub for the birthday party. To ensure all your guests have a ball, go with a unique event venue from a hidden warehouse to a crisp beachside bistro or the glamour of a rooftop bar.
2. Enjoy a foam party
Australia has plenty of venues that allow foam parties and companies to add fun foam to your event. Simply pick one close by and have an amazing time with friends, great music and foam falling from the ceiling. It's a refreshing, luxurious change from a hot and crowded dance scene.
3. Hold a glamping festival
Camping can be a fun party idea, especially when it doesn't involve toughing it out with nature. Go for a glamping venue and enjoy stylish bell tents with plush furnishings. Add a bevy of live music, delicious food stalls and fun activities for the ultimate 18th birthday festival experience.
4. Host a luxe picnic soiree
Not much gets more decadent than an alfresco wine and picnic party with professional waiters. You can hire somewhere scenic outside and treat guests to luxury picnic foods, platters and tasting boards. Customise to your teen's personality with boho accessories or sophisticated décor.
5. Hire a stretch limo
Travelling in style and glamour is a must on your son or daughter's 18th birthday. Turn heads by hiring a limo that's big enough to get everyone packed in and ready to go. Arrange a visit to an exclusive restaurant for dinner before arriving at a nightclub for an evening of dancing and partying.
6. Book a chic masterclass
Of all the things to do on an 18th birthday, a masterclass on life will be an experience to remember. Choose something your teen would love to share with their friends so they can learn from the best. Whether it's a mixology session or an art experience that feeds their creativity, you can create a day full of new things to do.
7. Plan a competitive adventure
For an action-packed 18th birthday, send them off with their friends to do something adventurous and daring. A fast and furious interactive activity will get everyone in fierce competition. Try go- karting, jet skiing or hot air ballooning and team it with a fun birthday bash and an awesome after dinner club night.
8. Cruise the day away
Celebrate an 18th milestone with a fabulous cruise. Most cruise companies offer party packages or you could ask to design your own party cruise. Soak up the sunshine and stop for a dip with indulgent food and drinks on tap. There are top DJs, karaoke parties or poker to enjoy while you raise a toast and indulge in some delicious luxuries with your new adult.
9. Have a professional photoshoot
Turning 18 only happens once, so get glammed up for a fun professional photoshoot. With hair and makeup styled and champagne in hand, there will be stunning photos to look back on and to share on everyone's social media accounts. Finish with a slap-up meal as you choose the best and funniest snaps.
10. Luxury spa hotel stay
A lovely mother-daughter idea for an 18th birthday is to treat yourselves to a spa date for some much needed R&R. To ensure it's extra special, make it a luxury wellness retreat in Australia's incredible wine country. You could even make it part of her 18th birthday present and invite her friends to relax and celebrate with you by booking rooms so the 18th party can continue for as long as possible!
Order An 18th Birthday Hamper With Champagne
Do something special to mark their milestone 18th birthday with a gorgeous champagne and chocolate 18th birthday hamper. You can arrange for it to arrive on their doorstep as a surprise on the day of their birthday, or you can get it delivered early so you can present it to your son or daughter as part of their birthday celebration. Opening a bottle of champagne together is a wonderful way for parents to celebrate and honour their child's journey, and this new phase in your relationship with your new adult. Take a quiet moment with just the family to raise a toast and show your son or daughter how proud you are of everything they have achieved thus far. On the first day of their adult life, make their 18th special with a gift that's all about celebration.