How To Prioritise Self-Care (Even When Life Gets Busy)
Author: Nikki Barnett Date Posted:13 July 2020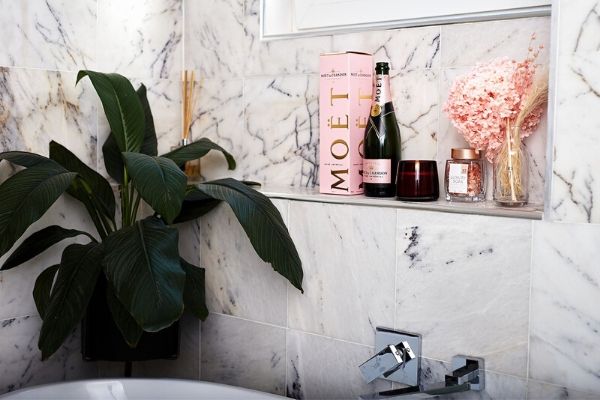 Making yourself the top priority
Nowadays, everyone is permanently on the fast track. Career, marriage, children, holidays overseas, a big house, a fast car, enough money to feel free … we want it all. Even though all of these dreams crammed into one life make us nothing but free. While hustling to make all our dreams come true can be amazing, all those efforts can really begin to take a toll.
We are part of a consumer-driven society where everyone is climbing a ladder and not many of us are stopping to smell the roses anymore. There are people who don't even know who they are or what they are doing it all for. The new dress, the bigger abs, the higher paycheck? The generation of bigger, better, faster needs to take a break before we run ourselves into the ground.
Put it on the calendar
Self-care is not a luxury—it's a necessity. Many interpret self-care to be selfish. We were taught to put the entire world before ourselves. When we prioritize our own care, we're not being selfish. We actually tend to become happier, healthier humans who can afford to be a little more generous with our time and attention. We then have the energy to tackle any challenges coming our way, no matter if in business or life, and we spread that positive energy. We need a healthy relationship with ourselves as much as with the ones we love and care about.
As soon as scheduling these self-care activities and actually putting them on the calendar, we need to tell people about them, so we learn to respect and honour them as commitments and others will too. A commitment to yourself. Other people are not the reason we don't take care of ourselves—it's us.
But life is not meant to be lived waiting for the weekends, rare holidays, or an annual time-out with the girlfriends. Life is meant to be lived. It is extremely hard to stay present in moments that are hectic and stressful, especially when we are too exhausted and overtired. Often too many responsibilities get added on top of a pile already full of them.
Here are 10 ways of putting yourself first and prioritising self-care
Self-care should become part of your everyday ritual. Try to take the time out for YOU and tick at least a few things of this list every day. When you take time for you, you're creating the space you need to live a happy and full life. To remember who you really are and find your best self again.
1. Make some tough choices first
Say NO to those things that don't bring joy to your life and YES to taking a break when you need it. Be realistic about what you can fit in a day. Each evening, identify the top three things you want to achieve the next day. Rediscover what matters most to you.
2. Dedicate a certain amount of time to YOU every single day
Start your day with a healthy breakfast. Write in a journal. Learn how to meditate. Start doing yoga or Pilates, at home or join a class. Develop a morning routine that suits you.
3. Be kind to yourself
Don't compare yourself with others and your life with theirs. You are unique and this is your journey. Only say kind things to yourself. Use positive affirmations. Write yourself a love letter. Believe in yourself. Set achievable goals. Express gratitude. Ground yourself by standing barefoot on the ground for a few minutes.
4. Live a healthy life
Plan your meals, find out what your body needs. Nourish it so you can perform better. Eat more fruits and vegetables. Drink more water to stay hydrated. Spend more time in nature. Exercise every day; no matter if walking, running, riding a bike or just a stroll around the park.
5. Invest in yourself
Take time to connect with yourself. Sign up for a class you've always wanted to take. Buy yourself flowers. Take yourself out to dinner. Get a new haircut or manicure. Go on a retreat, even if it's only for a couple hours or a day or a weekend.
6. Get off social media and get back to the basics
Have a screen-free evening. Watch the stars and the moon. Start and finish a puzzle. Read a book. Watch a favourite movie. Take time to colour and draw a picture.
7. Enjoy to be spoiled—by yourself
Take a long bath. Light the candles and enjoy the ambience. Do a home facial. Enjoy aromatherapy in your own home. Treat your feet with a salty foot bath and moisturiser. Ground yourself with a mindfulness exercise to explore each of your senses.
8. Take a break out of your busy life and have fun
Take a nap. Skip a chore in favour of rest on a tough day. Literally, stop and smell the roses (all of them). Sing in the car (or shower or bath). Play tourist in your own town.
9. Sleep!
Go to bed a few minutes early. Listen to a great sleep meditation. Turn off the WiFi when you go to bed and put the phone into Aeroplane mode to get a restful sleep. Get away from being overextended, overscheduled and overtired all the time.
10. Last but not least, make time for a guilt-free evening with those you love
Stop investing in toxic relationships and spend quality time with those that fill your cup. Purchase a self care hamper as a special treat for yourself. Have those over you care most about and share the treats—because sharing is caring.
Enjoy a self-care evening with your friends
Here at the Hamper Emporium, we believe in spoiling yourself on a regular basis and love to be part of your self-care days. The Ultimate Foodies Hamper will take you and your friends on a journey of flavour-filled delight with our favourite luxury brands, and a selection of delicious treats. Whether it's sweet treats you love or savoury delights you long for, there's something for everyone. Beautifully presented in our custom-designed keepsake gift box this hamper and many others includes FREE Australia-wide delivery.