How To Say Thank You With A Luxury Gift Hamper
Author: Michelle Richards Date Posted:13 July 2021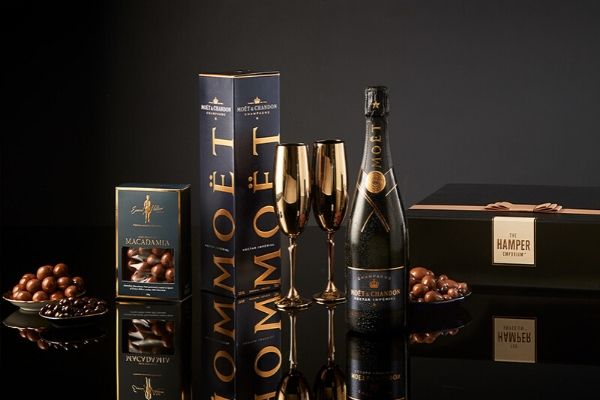 Inspiration for the perfect thank you gift
Finding the right words to say, 'thank you', can be hard. Especially when the sentiments behind the gift are so important. Many of us think about how much our partner or best friend means to us, and how thankful we are for their support, but we never let them know. It might be because we just don't know how to truly show our appreciation, or there are no words to express just how much we value their presence in our lives.
If you have someone to be grateful for, it's important to let them know how much they mean to you. Rather than putting it off because you think no gift could be good enough to express your feelings, it's time you made an effort to do something special for them in return.
The best way to say thank you is with a special surprise gift. Unexpected presents bring joy and make your gift recipient feel loved. When it comes time to find a way to show your appreciation, you can say thank you with a luxury gift hamper delivered to their door.
Best thank you gifts for your partner or best friend
If you're buying a thank you hamper for someone close to you, you can get the perfect gift just for them. Choose a luxury gift basket full of their favourites. Do something to spoil them. If they enjoy pampering time to themselves, choose a gift basket that will encourage them to relax. If you're thanking someone for all the time they spend helping you, then a present that acknowledges their gift of time is perfect. Choose a pampering thank you gift with indulgent body care products, a bathrobe, candle, and yummy treats.
The Men's Nourish & Nurture Hamper is the best pampering thank you gift for him—you can also choose to add a bottle of red wine for an even more lavish 'thank you'.
And we recommend the sweet A Little Luxury Hamper as a gorgeous thank you gift idea for women.
For someone special who is the best of all, you should choose the Foodies with Moët Hamper! This luxury hamper with a difference includes gourmet fare to delight. It's packed full of the perfect combination of luxury fine foods including sticky fig syrup, toffee brittle, sweet nuts, savoury seasonings, a bottle of champagne, and even more! Plus, it comes in a gorgeous handcrafted wooden wine gift box for a really impressive gift thank you gift delivery.
What to write in a thank you gift card for a best friend
Once you've chosen the perfect gift, make your present even more meaningful with the perfect thank you gift card. If you don't know what to write to express your feelings, we have inspiration for how to say thank you to your best friend, your husband, or your wife. From the bottom of my heart, thank you for being my angel.
You make the world a better place. I am blessed to have you by my side.

Thank you for being you!

I can never thank you enough for your love, kindness, and support. I love you.
The importance of office thank you gifts
Thank you gifts for staff are so important for maintaining morale in the workplace. When things get busy and the pressure is on, keeping your staff motivated can be hard. A kind word and an acknowledgment of their efforts goes a long way to letting your team know you value their hard work. For staff that have gone above and beyond to keep your business rolling, a luxury thank you gift hamper makes a wonderful surprise gift.
Treat them to something extra nice. Rewarding their hard work with a little luxury thank you gesture will make them feel special. Make sure you let your employees know that you've noticed their commitment to work. How to say thank you is just as important. Including a personalised message with your gift hamper makes your thank you gift even more meaningful.
Choosing the best corporate luxury thank you hamper
For a sure-to-please gift to thank your staff or clients, choose a hamper without alcohol. If you don't know if they prefer red or white wine, if they are beer drinkers or prefer spirits, or even if they drink alcohol at all, a gourmet foodies hamper is a safe choice. Buy a lavish gift basket full of delicious treats and old fashioned favourites like peanut brittle, chocolate coated nuts, and artisan crackers. The Sweet Epicure Hamper is one of our most popular impressive gift baskets to thank staff and clients. You'll wow them with these luxury sweet treats! It's a good idea to get your thank you gift delivered to your business on a Friday for your staff to enjoy over the weekend.
Gift card ideas for staff thank you messages
Don't know what to say in a professional thank you gift card? Here are some ideas for what to write for a staff appreciation gift card message:
Thank you for a job well done! You're an asset to the team.

Thanks for all your hard work over the past few months. You deserve a holiday!

We can't thank you enough for your dedication and hard work. We hope you enjoy this gift basket just for you.

Our business wouldn't be where it is without your skills and hard work. We appreciate all you do. Thank you.

You are amazing at what you do! I'm grateful to have you on my team.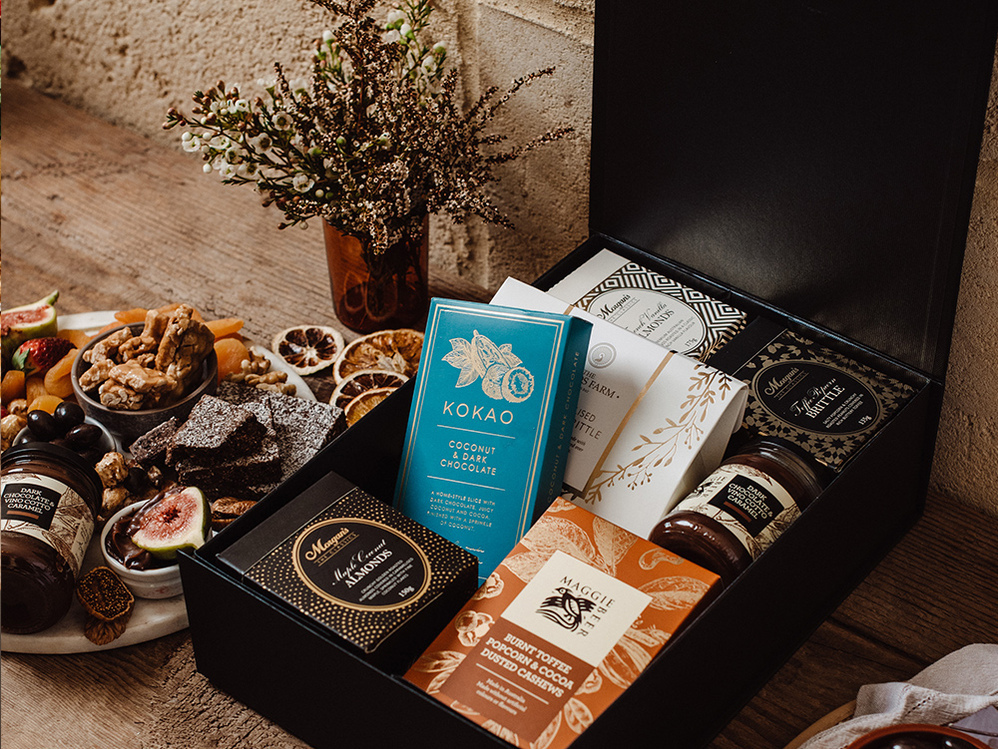 The appreciation gifting experts
When you appreciate them more than words can express, say thank you with a luxury gift hamper from The Hamper Emporium. We can help you find the best way to send your love with a special gift delivery. Shop online to find the perfect appreciation gift. Our simple checkout process makes it easy to include a personalised message on a free premium gift card for a truly meaningful gift.