How To Succeed At Luxury Corporate Gifting
Author: Katharine Ahern Date Posted:18 June 2021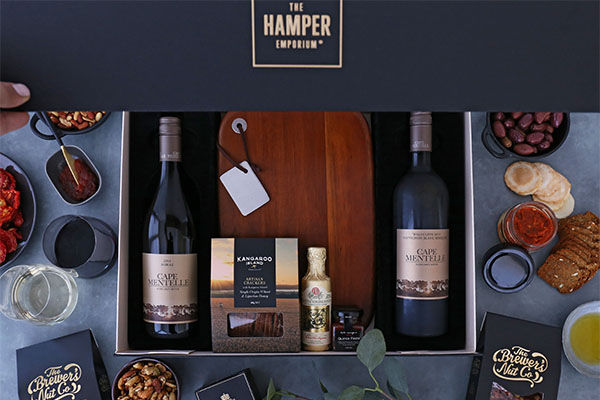 Elegant Branding That Sets You Up For Success
In a world of increasing competition, everyone wants to stand out from the crowd. Whether your goal is to close that sale, encourage customer retention, or inspire word of mouth recommendations, luxury corporate gifts can help you achieve it. Corporate gifting can play a vital role in the success of your business.
In the modern workforce, your reputation is a valuable asset. Keep yours strong and you will reap the rewards for years to come. Therefore, when it comes to corporate gifting, it's in your best interest to get it right. A tacky or unthoughtful gift can do more harm than good.
So, how can you enjoy the benefits of luxury corporate gifts in Australia without taking too much time away from the rest of your workload? It's simple—set up a streamlined process that allows you to give the perfect gift each time. From product selection to personal touches, discover the winning formula to impress with corporate gifting.
Go The Extra Mile With Gourmet Food & Wine
You take great pride in your work. When it comes to choosing the perfect corporate gift, it makes sense to choose brands that reflect the same commitment to excellence. Everything you do as a professional or a business consolidates your reputation. Even if it's a small gesture, make sure your choices align with your brand identity in the best possible way.
Opt for gourmet food and fine wine to show your appreciation to staff and corporate clients. From delicious Australian producers like Kangaroo Island Produce Co. to international names like Moët & Chandon, you can't go wrong with brands that prioritise quality over all else.
Tailor your gift to your recipient's preferences. Are they a red wine aficionado? A champagne devotee? Perhaps they don't drink at all, in which case a gourmet hamper without alcohol is the ideal choice. No matter what their tastes, they are bound to be impressed by quality corporate food gifts picked out just for them.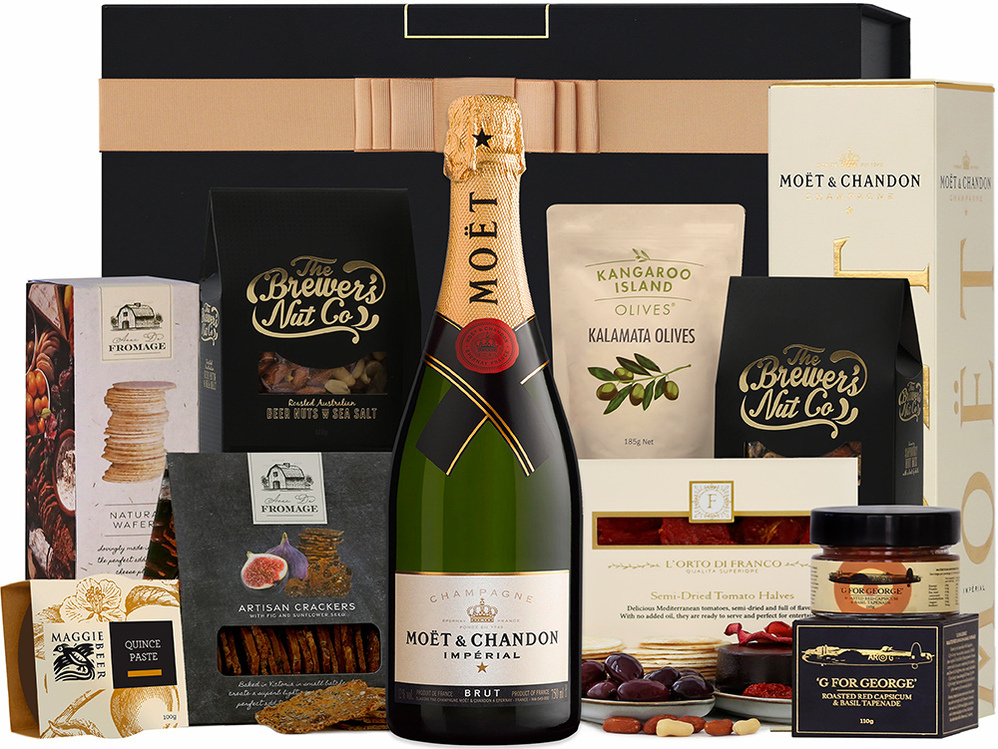 Corporate Branding At Your Fingertips
What sets you apart from your competitors? It's your unique skills, work ethic, and of course, personality. The most effective way to create a loyal client base is to offer a point of difference. Whether it's the extra care you put into each sale, or the personal touch you add to each project, what helps you stand out can also be what helps you succeed.
This logic can be extended to your corporate gifting strategy, too. Adding distinct branding to every gift you send to clients and business connections will help you stay top of mind for longer. Invest a small amount of time upfront to organise elegant packaging, business cards, personalised ribbon, and tasteful engraved products. After that, sending a highly tailored gift is effortless.
Branded referral gifts are also a great way to strengthen your business network. Before you disregard the idea, consider the lifetime value of a loyal and satisfied customer. Not only will they return to you for repeated business, but they will also happily recommend you to their network, which is a highly valuable way of acquiring new clients. Fostering long-term trust and offering business thank you gifts for referrals is a fantastic way to increase word of mouth recommendations.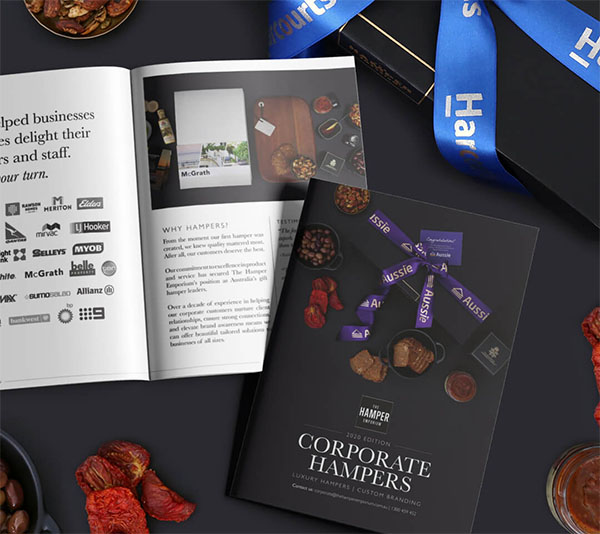 Show Your Appreciation With A Personalised Message
Corporate gifting is professional, but that doesn't mean you can't add a personal touch. Select a premium gift card to include with your gift. Yes, that means you need to write a personalised message to your recipient, but you don't need to be a wordsmith to achieve this. Regardless of how well you know your recipient, you can still make them feel valued with a few simple sentences.
The best corporate gift card message is simple yet effective. First, let them know why you're sending the gift. Is it a congratulations? A thank you? Briefly mention what you're celebrating together and why. For example, 'Congratulations on buying your first home' is a great place to start when you're sending a settlement gift.
If possible, add a personal detail to your message. To continue with our settlement gift example, if you strived to find your client the fireplace of their dreams, mention that. If you shared a memorable achievement during your work together, mention that too. Sign off and let them know that you're always happy to assist them moving forward.
Corporate Gifting Can Be Effortless & Enjoyable
If you're looking for corporate gifts in Sydney, or anywhere else in Australia, trust a market leader to help you. Here at The Hamper Emporium, we pride ourselves on offering a tailored corporate gifting solution that is both luxurious and affordable. Choose from our curated range of gift hampers and add your own corporate branding. You can even set up a corporate account on our custom gifting platform, which makes gifting to your clients and employees simple. Call our team or submit a corporate enquiry to get started today.