Ideas To Keep The Love Alive In A Long-Distance Relationship
Author: Michelle Richards Date Posted:23 November 2021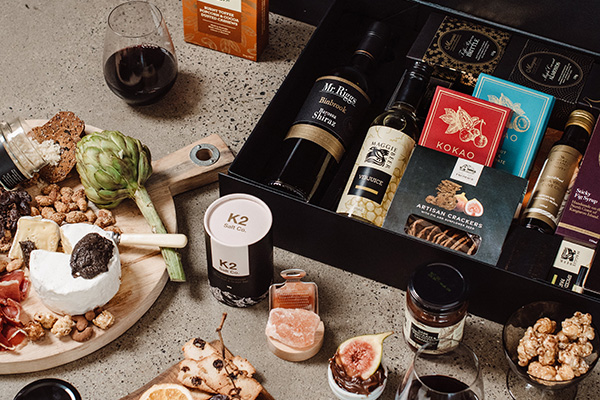 How To Stay Connected And In Tune With Your Partner
Being in a loving relationship is one of the best feelings in the world. But don't be surprised if you meet that special someone when you least expect it. Perhaps you're on holiday and you swiped right only to discover that you really hit it off together, or you met someone at an out-of-town friend's party or work conference that you want to stay connected with. However your paths choose to cross, a relationship blooms from that chance meeting.
Although you're officially an item, you may find you and your partner don't live in the same area. It could be you met online, or because your jobs or your studies have kept you apart temporarily. Maybe one of you have had to move away right when things seemed like they were really going somewhere and you're worried about drifting apart.
Just because you can't be around each other all the time doesn't mean your relationship can't work. There are plenty of creative long-distance relationship gifts and ways to keep the spark from fizzling out.
Here at The Hamper Emporium, we think the distance makes the smallest things the sweetest. Holding hands, sharing a meal or taking a stroll are never taken for granted. The best long-distance relationship ideas are romantic and fun and mean so much more than normal. Surprise gift hampers and sweet deliveries are just one way to keep the love alive.
Maintaining The Sizzle In Long-Distance Relationships
There's nothing like missing someone desperately and trying to keep your connection fresh. Creative gifts have a vital role, but it's also crucial to focus on the activities that keep you linked. For a couple that lives close, going on dates or hanging out on the weekends is an easy endeavour. But for a long-distance relationship, these are things that require a bit more thought and effort. You may not be able to replicate them exactly, but the shared experience is what will matter in the end.
1. Call And Text Often
The easiest way to communicate in a long-distance relationship is through daily calling and texting. Thanks to new-age apps, it's all free, and you can make video calls that help you feel closer to your partner. Short text messages, cute emails, and cosy Skype calls are all great for keeping things fresh. You can also flirt a little in the messages to add some spontaneous fun to your interactions!
2. Share Interactive Media
Whenever possible, take videos and photos or record audio you can share about your daily experiences. So, don't just tell them about a new restaurant with their favourite cuisine, share pics so they're right there with you. You can also share music playlists or movie selections for the week to enjoy over the weekend. Such activities help strengthen your bond since you're still enjoying cosy time together.
3. Use Planner Apps
Some of the latest apps can help you manage your time apart. A great example is a daily planner app to help you and your sweetheart sync your schedules. Whether you're in the same time zone or not, the app will ensure you never miss important events and help you plan fun activities together.
Weekend outings - visit somewhere new or go to the park and arrange a video call while there. This way, they also get to enjoy the sights and sounds while spending alone time with you. You can even go on a virtual vacation to a destination you've both wanted to visit!




Weekly date nights - set aside one day where you have breakfast, lunch, or dinner together virtually. It gives you a chance to unwind together and serves as a platform to talk about your future. Add a fun touch by ordering a meal for them through a food delivery service in their area.
4. Plan Exciting Surprises
What surprises can be given in a long-distance relationship? As many as possible to keep it fresh. If your partner is promoted and they're celebrating with colleagues, you could pay for a round of drinks, so you're part of the festivities. If it's their birthday, arrange a personalised gift or luxury hamper as a treat. We have gorgeous hampers for her as well as gift hampers for men if you need inspiration. Since you know their schedule, you can also plan a surprise visit, making you the ultimate gift option!
5. Make Fun Lists
When you're planning how to stay emotionally connected in a long-distance relationship, creating lists helps you stay in touch with what your sweetheart likes or dislikes. It can also be a superb way to plan for the future and gauge their reactions to suggestions you make. It's always so much easier to stay positive and happy about the situation when you're both on exactly the same page about your future.
Bucket list - this could be for fun activities you can do together when you meet or a list of things you both want to try out.




To-do list - you could make chores lists, like shopping, on each other's behalf or make it more flirty with what you will do for each other.




Vacation list - make plans to go on a short vacation when you both have time to spare, with ideas for locations and activities you'll enjoy.
6. Share New Hobbies
Whenever you feel you need a change in routine, choose something new or exciting to do together. It could be tackling a virtual Sunday lunch, sharing fitness goals or even taking language lessons. Make sure you nurture shared interests even if you have to do some of them apart. Being excited about your partner's hobbies is vital and, as they say, 'the couple that plays together, stays together.'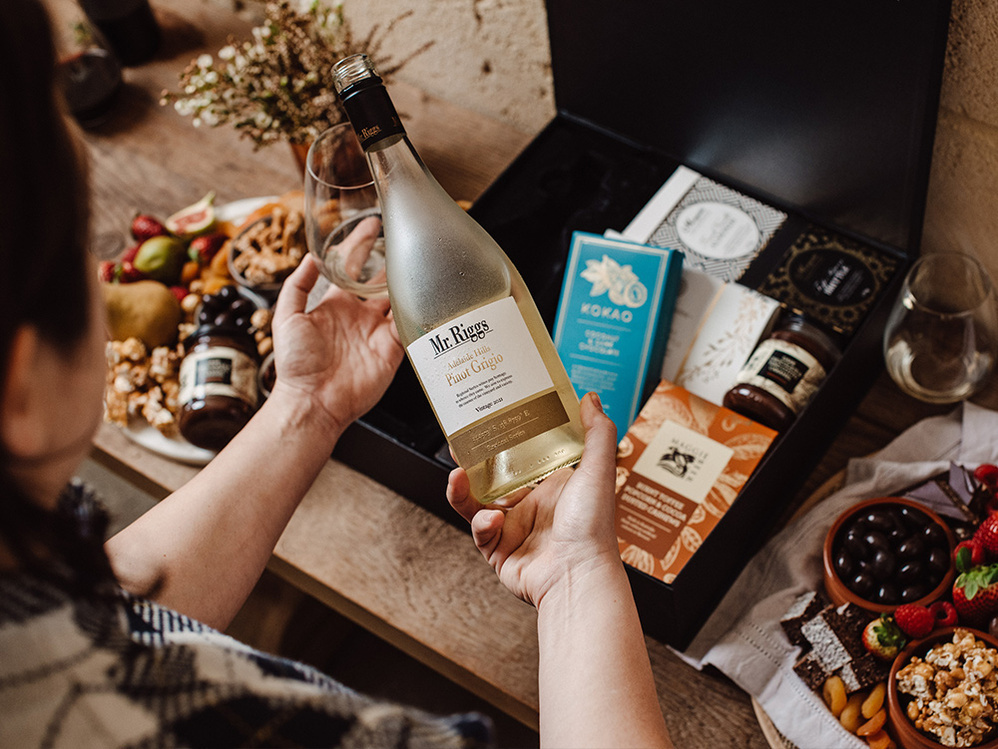 Staying Emotionally Connected In Long-Distance Relationships
Even with all the above factors, you still need to maintain a loving emotional connection. There are some simple and sweet things to do in a long-distance relationship that will guarantee to keep the flames of love flickering.
Being honest - ensure your sweetheart is aware of any sadness or struggles you're experiencing in life or with your long-distance relationship. They will likely also open up about their own challenges so you can both come up with solutions to cope.




Trusting each other - if you notice some distance when communicating, let them know and give them a chance to voice their reasons. Don't panic. Perhaps they haven't even realised it due to some changes they're going through in their lives.




Staying on track - don't lose focus on the goals and objectives you plan on achieving individually and together. Managing a long-distance relationship can be demanding, but don't let it divert attention from what you both desire in life.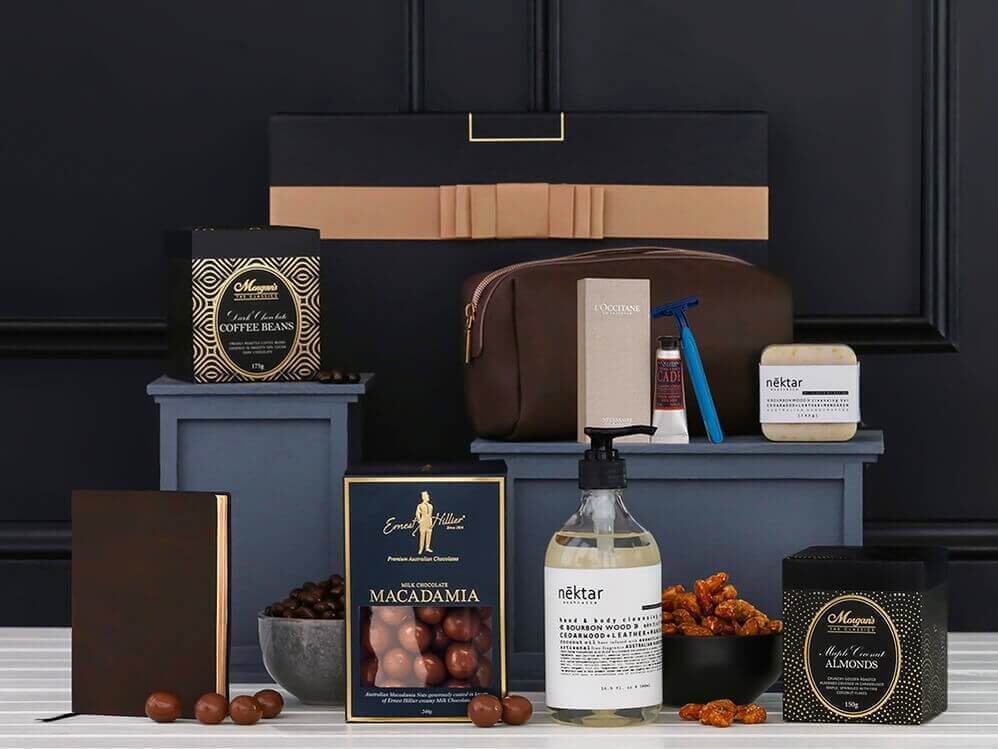 Gifts To Keep The Love Alive In A Long-Distance Relationship
What is the best gift for a long-distance boyfriend or girlfriend? It could be something you know they'll enjoy, or that reminds them of a shared experience. As long as it's uniquely you, little love gifts will pepper your time apart with loving, fuzzy feelings. This way, they're always thinking of you.
.
Special celebrations, milestones and holidays can be bittersweet when you can't be in the same room. Melt away those miles with a sensational hamper you can share together virtually. From cocktail kits to delicious gourmet selections and their favourite drinks, a long-distance relationship gift hamper delivery will help hold both of you together. They're guaranteed to show how much you miss them until the next time you're snuggled in each other's arms!