Inspiration For New Employee Welcome Kits
Author: Michelle Richards Date Posted:14 October 2021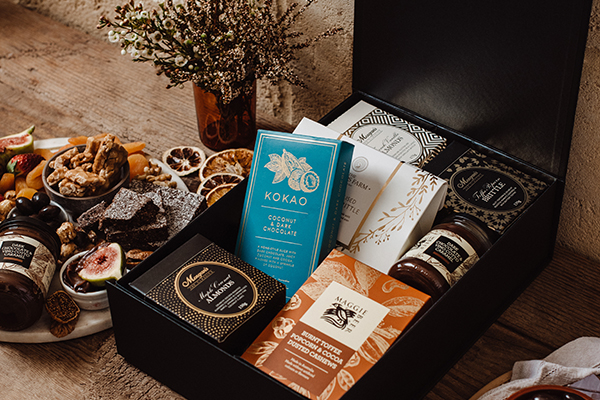 Make New Employees Feel Part Of The Team From Day One
Is it time to welcome a new employee to your team? Then welcome kits and onboarding gifts are every company's opportunity to create a good first impression. Most importantly, welcome packs are a thoughtful and creative way to make new staff feel at home, whether it's an in-house or remote position.
Any new staff member is likely to be equally excited and anxious about their new role. Easing them in, making them feel comfortable, and ensuring they're equipped for the challenge is a necessary part of the first day. Your existing staff might love the company culture, but someone new knows very little about it. Set a precedent and put your company on display based on what you add to your welcome gifts for new team members.
Here at The Hamper Emporium, we know loving your job isn't about extravagant perks; it's about feeling appreciated. Successful companies understand that their people drive success. Sometimes, the thought can be as simple as a creative and well-thought-out new employee welcome kit! We think staff gifts are so important that we're sharing our simple ideas for creating a welcome pack for new employees.
The Many Hidden Benefits Of Employee Welcome Kits
While corporate hampers may be your go-to for clients and rewarding existing staff, what do you give a new employee? A professional hug to show them you're excited about them joining the team. Any employee receiving a carefully planned and innovative new hire gift box will find their nervousness melting away and are sure to adjust in no time. They only need a little helping hand to set them up for success.
Here are just some of the benefits of making an effort to welcome new staff, however big or small your company:
Relieving the overall stress of starting a new job for the employee




Helping them navigate their workplace and integrate into your team




Setting an upbeat tone on the first day to encourage a great experience




Providing new hires with information and resources for their role




Introducing and reinforcing your company culture and practices




Inspiring new employees to honour shared values and beliefs




Boosting overall feelings of engagement, excitement and motivation




Showing your appreciation for the new starter and your team as a whole
What Should Be In A Welcome Pack For New Employees?
How do you welcome a new employee with something meaningful and impressive? Infuse your recruitment process with positive vibes and choose contents which reflect your company. You can even add in a touch of humour. Paperwork can always be sent by email, but adding them to a welcome to the team gift basket adds a personal touch. Some of the welcome package ideas for HR include:
Handwritten welcome letter - show the employee you value them joining your team with a handwritten note from the boss or CEO. It'll bolster their confidence as they get started in their new role.




Employee handbook - this will inform them about the company vision, policies, goals and processes. It should also come with information about how to perform duties around the office.




Contracts and paperwork - any other documentation should also feature in their welcome package. They'll need time to go through it all so they know what to expect from their role.




The orientation schedule - to make the first day less hectic, make sure you put the orientation schedule in the package. This way, they'll know what will happen during their first exciting day.




Carefully branded items - add an introduction to your company culture by including branded merchandise, primers, or official company gear. These can be anything with your logo from tote bags and t-shirts to a bottle of branded wine.




Bespoke luxury gifts - you can also choose to spoil them with a collection of company products. Alternatively, select essential items like tablets, headphones and books or some cool unrelated luxury indulgences.
Introducing Your Company Brand With Passion
First impressions count. A well designed new employee welcome kit will give new starters an introduction to your company and its culture. This is an important moment for setting the scene on how they will feel about your brand moving forward. It's one of the main reasons successful companies invest in high-quality products, presentation, and internal branding.
Including your logo or design elements will instil both confidence and comfort in newcomers. Stylish and comprehensive welcome kits can also have the benefit of being shared on social networks. You can even display them on your own company website or blog. It may seem like an unimportant thing, but it can position your company, show you care about employees and spread your brand message.
What Is A Good Welcome To The Team Gift Idea?
You can choose a selection of professional products that any new employee will make use of every day. These are likely to take pride of place on their desks and be practical and durable branded gifts. Mix and match with gift items that are more personal to use outside the workplace or luxury gourmet food and wine.
Cool essentials - pens, pencils, fun highlighters, notepads, desk calendars, portfolios




Lunch accessories - coffee mugs, insulated cups, lunch boxes, local produce




Delicious goodies - high-quality snacks, nuts, tapenades, gourmet food, chocolates




Classic clothing - branded t-shirts, hoodies, hats, blankets, tote bags or fun socks




Gift cards - discount at local restaurants, cafes, stores, attractions and cinema




Office tech - computer accessories, headphones, speakers, laptop bags, mousemats




Stressbusting items - candles, essential oils, books, beauty or skincare products




Health & gym - rucksacks, sportswear, gym goods, yoga mats, water bottles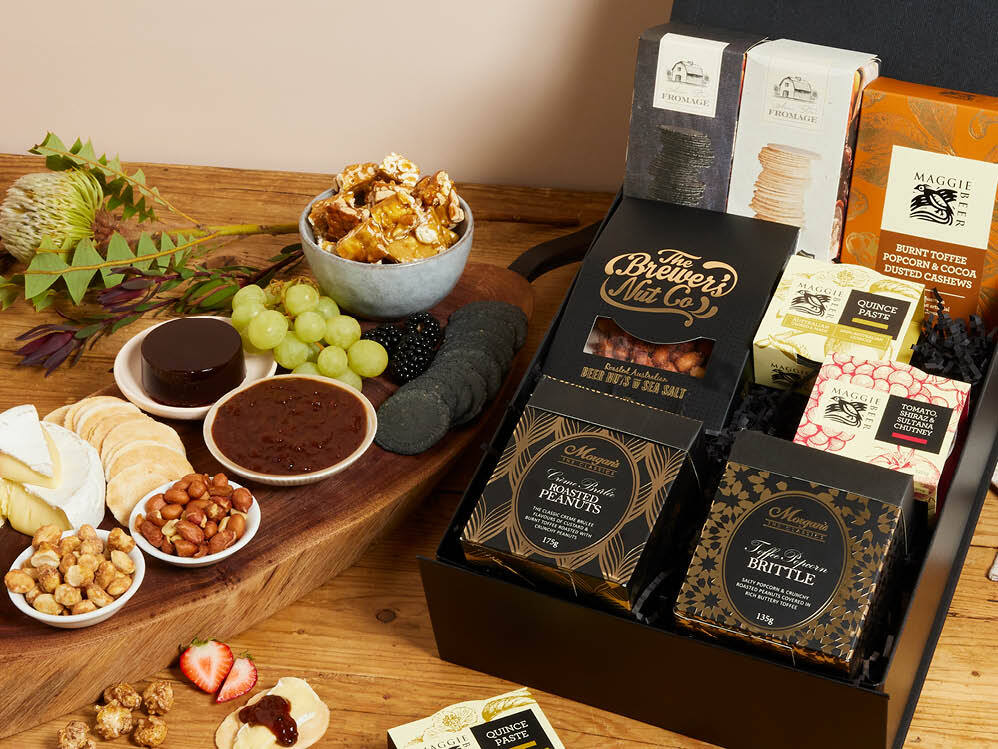 Find Extraordinary Welcome Box Ideas At The Hamper Emporium
If you're ready to thrill and motivate new employees, take some inspiration from The Hamper Emporium. There are hundreds of fabulous ideas which are perfect for an in-house or welcome kit for new employees working from home. Choose from a stunning range of luxury pamper gifts and corporate hampers to impress your new employee and instantly make them feel part of the team. Our range includes gluten free hampers and ethically sourced vegan hampers to make it easy for HR to send suitable welcome gifts for all new hires.
Each one is beautifully presented, and you can add your own refined corporate branding and a personal message. We do all the work for you, bulk buying is available, and high-quality products are carefully selected to make an impact. So, whether your company is big or small, our hampers can turn your new employee welcome kits into an invaluable resource for your ongoing success!