Spotlight On Our Most Popular Cocktail Hampers
Author: Nikki Barnett Date Posted:21 July 2022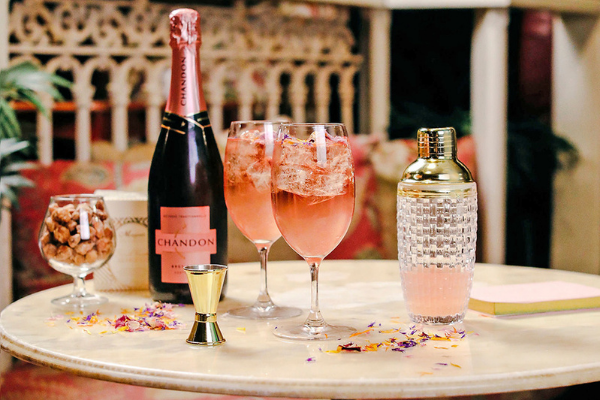 Shake it up, it's cocktail time!
Yes, you've read that right.
Invite the friends over, get yourself a trendy apron and some nice cocktail glasses, because you can now become an instant bartender at your very own home bar and impress the guests.
Imagine having the girls over for a movie and cocktail night, or your friends for a whiskey and cigar evening. With the right tools on hand, you can transform a standard night into an extravaganza.
For a fun hamper that's made even better with the addition of a few friends, we recommend ordering one of these popular cocktail hampers full of the finest ingredients. Before we unveil the best cocktail party kits in our collection, let's find out more about cocktails and where they come from.
What is a cocktail and where did it originate?
A cocktail is an alcoholic mixed drink, which is a combination of one or more spirits mixed with other ingredients such as fruit juice, flavoured syrup or cream.
Traditionally, cocktails were a mixture of spirits, sugar, water and bitters. By the 1860s, a cocktail frequently included a liqueur. The first book including ten cocktail recipes was published in 1862 by an American bartender and most of them used bitters as a key ingredient.
The first 'cocktail party' ever was apparently thrown by a Mrs. Walsh of St. Louis, Missouri in May 1917 who invited fifty guests to her house at noon on a Sunday—the party only lasted an hour until lunch was served.
Cocktails became less popular in the late 1960s and 1970s, but 'Red Eye' and the 80s had Tom Cruise flipping and flinging shot glasses and bottles into the air, bringing the drink back into style. Cocktails have slowly been resurging with vodka often substituting the original gin—most famously shown by Sex and the City's Carrie Bradshaw regularly favouring a Cosmopolitan over a man. By the mid-2000s, traditional cocktails began to make a comeback and modern cocktail culture evolved.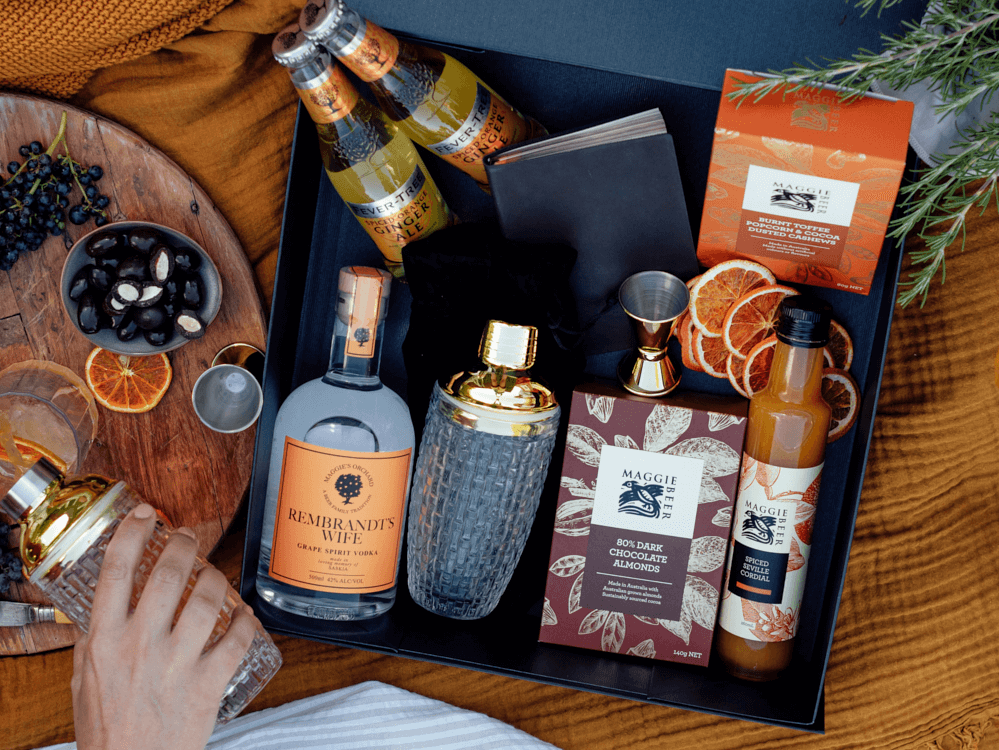 Our three most popular cocktail hampers
Gifts for a cocktail lover are easy with this diverse range of different drinks ideas. Our collection of cocktail hampers covers all the classics and each hamper has a vibe all of its own—elegant, fun, and suave.
This is the ultimate 'James Bond' style gift box available in Australia. A trio of serves paired with two stylish Glenmorangie-branded whiskey glasses, high quality Ginger Ale and hand-picked gourmet nibbles. Sit down with your partner, dad, brother or boss and enjoy the choice of neat, over ice or ginger spice Glenmorangie single malt Scotch whiskey in the comfort of your own home.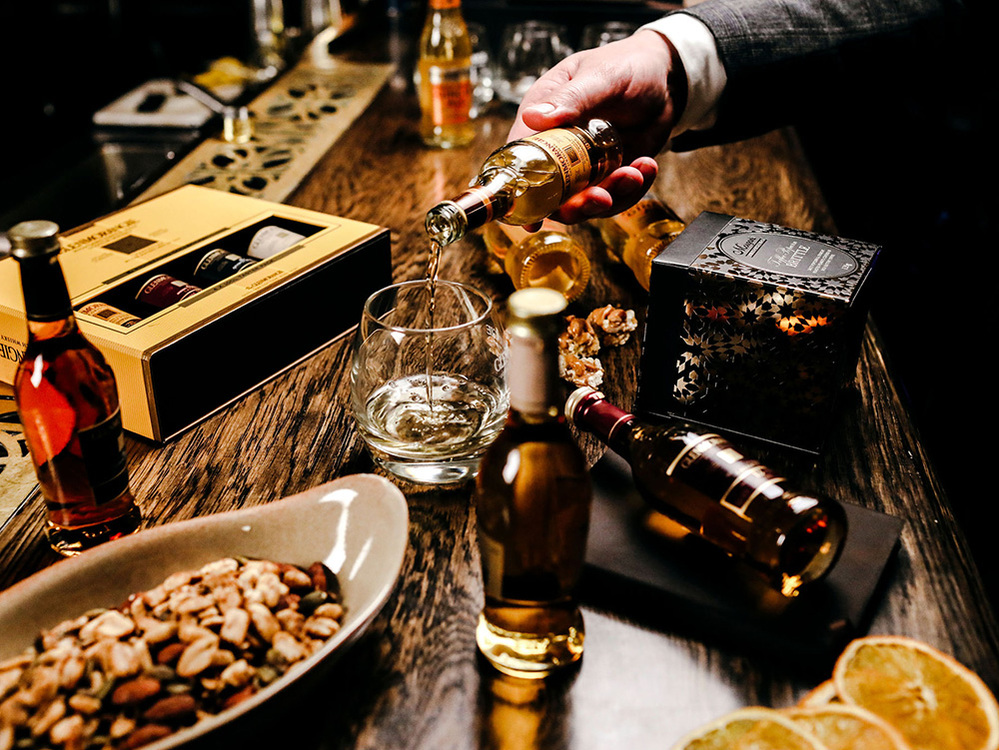 Chandon In Bloom Cocktail Hamper
An absolutely gorgeous upmarket gift idea for any hen's night, engagement party, wedding or girls' night out. This kit includes a stunning shaker and pourer, a matching gold jigger with 15ml on one side and 30ml on the other, a bottle of the delicious Chandon Sparkling Rose, Bouvier Raspberry and Mint Syrup, Belvedere Vodka and so much more. Get ready to shake, serve, and garnish. This is perfect for warm weather get togethers in the sunshine!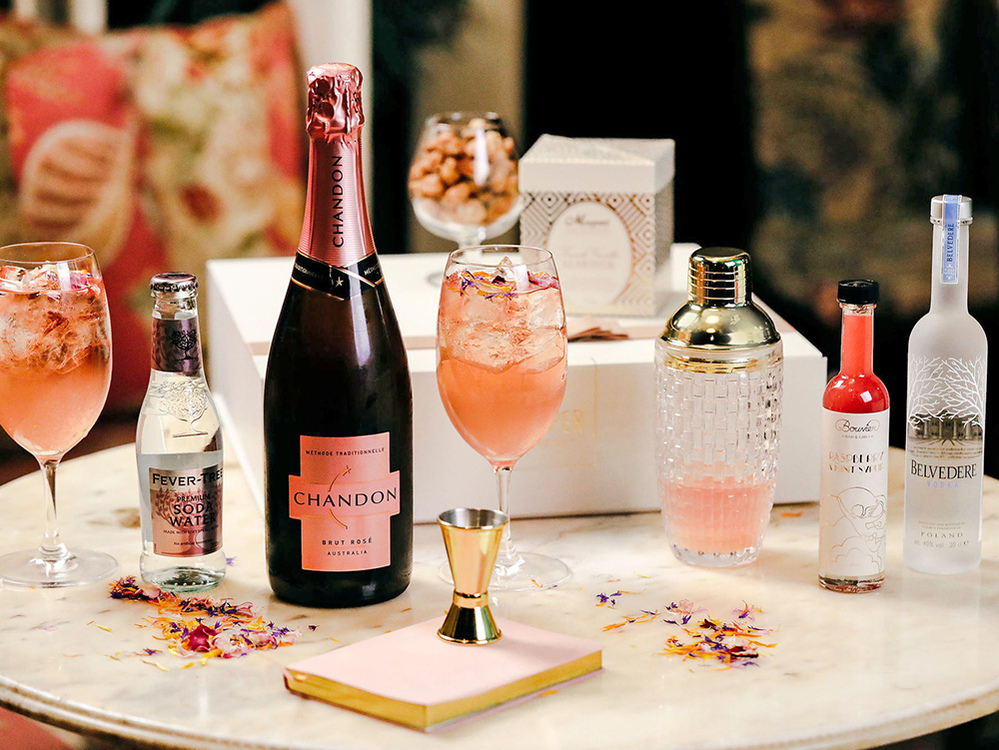 Belvedere Espresso Martini Hamper
Look out, here comes one of the classics. Get ready for some serious fun with this handsome cocktail hamper. The gift box includes Firehouse Coffee Liqueur, Belvedere Vodka, Cold Drip Coffee, sugar syrup, a shaker and pourer and the beautiful jigger. Shake away, strain, garnish, and enjoy.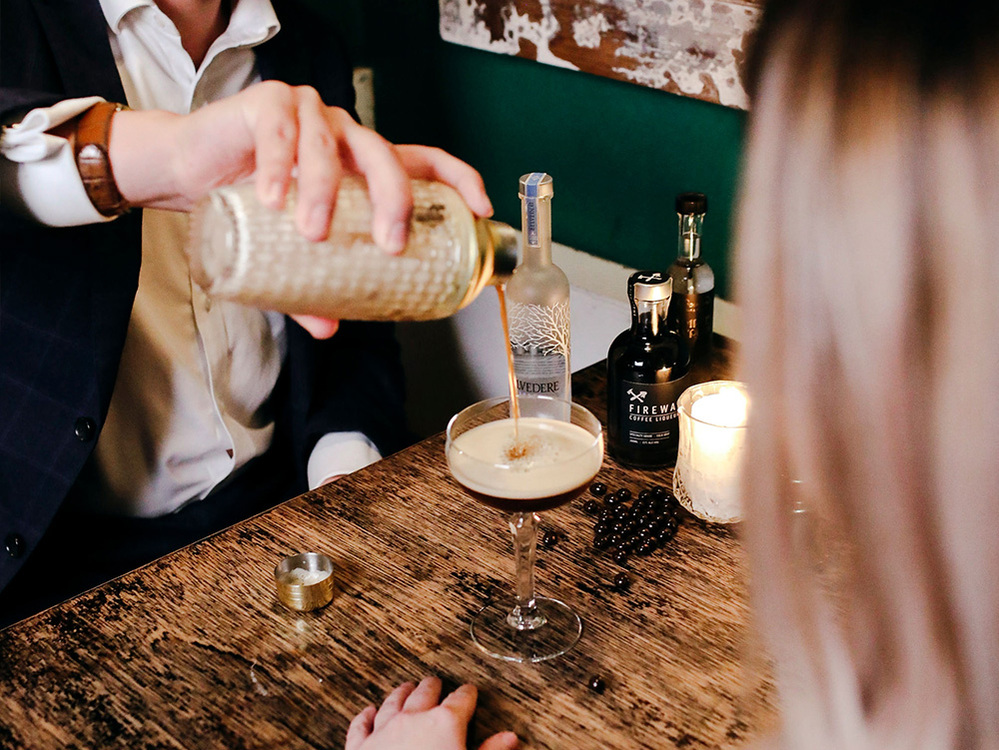 Ready For A Cocktail Party
Each of these hampers come delivered in their beautifully presented keepsake boxes with a high-quality recipe card to add to your home bar. On top of that, you will receive a video recipe for each individual hamper. Those will help you get your very own first cocktail party ready like a professional bartender.
All of our cocktail kit gift sets are perfect for a party and come with free Australia-wide shipping. We are Australia's leading online hamper business, so quality alcoholic gifts are one of our many strengths. Trust in us to deliver the best quality to your home doorstep or office door, stunningly gift wrapped and corporate branded if the gift is professional.
Time to clap, drawn the curtain, and order
These cocktail kit gifts are the perfect gift idea for upcoming corporate Christmas parties, a girls' night in, a Melbourne Cup hamper, or celebrating a special occasion with the family. No matter what their tastes, there is a cocktail hamper that was tailor-made for them.
If not for someone else, why not spoil yourself with a beautiful hamper treat? Let your cocktail glass collection grow and your shaking skills get better. You'll soon be everyone's favourite party host!