The Best Kitchen Tea Party Ideas For Brides To Be
Author: Loreena Walsh Date Posted:17 January 2020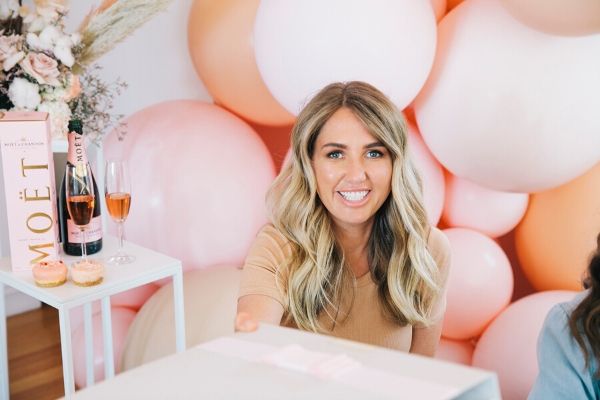 Did you know that February is one of the most popular months for getting married? We think that might just have something to do with the day for lovers, Valentine's Day being on the 14th!
At one time the tradition was for hen parties, riotous naughty nights out with girlfriends with lots of drinking and partying of involved. Not all brides want this, and there is a definite move back to Kitchen Tea parties; a more sophisticated and classy day-time party where you can enjoy hearing each other speak, as well as having fun.

The History Of The Kitchen Tea & Going Modern
With a rather unfeminist history, the humble Kitchen Tea Party was thought to have begun in the 1890s. It was an event organised in the kitchen of the bride to be parents, where the nearest and dearest of the bride gathered to drink tea and cakes. They also bought gifts to aid the bride to be in becoming domesticated! Items like kitchen equipment and family recipes would be given, alongside plenty of well-meaning marriage tips and advice along with playing pre-wedding games.
Not exactly classy or sophisticated! But fast- forward to 2020 and the humble Kitchen party is transformed to something a lot more suited to the modern women of today.
There are fantastic venues throughout Australia that offer events such as winery tours, glamping overnighters, interactive group classes on anything from painting nudes to making jewellery, and luxury spa days. You can even hire a party planner to save you all the hassle!
However, in the economic climate, such events can prove expensive for everyone, when you add in all the costs associated with a wedding for the bridal couple and the guests! So today we are going to explore how you can organise the perfect Kitchen Tea Party at home.
Theme Ideas For A Kitchen Tea Party
While traditionally held in the kitchen, today the party can take place in the living room, patio, garden or poolside and it can be at the brides home or the matron of honour - the traditional organiser of this event. The time can be what suits the bride and the guests, remembering you will never satisfy everyone, so, go with what you and the bride consider the best time.

Themes to consider include:
Alice in Wonderland Mad Hatters Tea Party
A Mad Hatter Tea Party an idea that you can have loads of fun with, you could,
Place quirky combinations of different coloured cups and saucers of various sizes, add a child's toy tea service to the mix. Add a mix up of teapots on the table and as room decorations in one or two add a 'dormouse' soft toy to be found.

Create your invitations in teapot or cup shape and add a golden key to them.

Decorate patio umbrellas to represent mushrooms.

Scatter different types of chairs in a combination of colours around the area, remember a plush armchair for the guest.
Favourite Book, Film Or Era Of The Bride
From a star wars theme to 1940s glamour your selection is endless, remember it has to be your brides favourite, not yours.
A vintage Kitchen Tea Party, like a Breakfast At Tiffany's theme, is always popular and can give you lots of scope for design, incorporate things like,
Vintage cups and saucers

Plenty of fresh flowers

Lots of lace tablecloths

Asking guests to come dressed to match the era you are emulating, 1920/30/40/50 are the best ones.
You could also consider a classy outdoor BBQ or even a Bake-Off. A Bake -Off would fit nicely into the overall idea of the event but might be more part of an event that the theme.
Kitchen Tea Party Games
When organising an event like this, you want to keep the bride and her guests entertained throughout the day. Games are a great way of doing that. Another plus to games is they act as a great ice-breaker if there are people present who do not know one and other.
A Walk Down Memory Lane
Get the guests to write down a memory they share with the bride, but not to sign it. These are then read out loud, and the bride has to guess who the writer is.
Something similar can be done about the groom - ask the groom beforehand a list of questions, keep the answers secret. Then ask the bride the same questions, asking how would her groom have answered! Questions like.
What is 'groom's name' favourite colour

Which TV programme does 'groom's name' loathe/love etc

'Groom's name' favourite team/player
If the bride answers wrongly she has to do a silly task or down a shot!
A Type Of Bake-Off & Recipes
Ask the guest to bring their favourite dessert, cake or cookie recipe that has a link to the theme. The bride is the judge. Also, ask the guests to print out their recipes.
If not holding a Bake-Off, ask the guest to write down their favourite recipe to compile into a memento recipe book for the bride.
To make it that bit more special give each guest a card following the day's theme, tipjunkie.com have some downloadable recipe card templates that you could use.
Bridal Bingo For Kitchen Tea Parties
Not for everyone, but can be a laugh. Print our your bingo cards, and instead of numbers have wedding-related symbols instead. Small prizes go a long way to everyone having fun. You can find downloadable templates online.
Marriage Recipes
Get the Kitchen Tea party guests to share their wisdom and wit with a tip for keeping a relationship strong. Instead of the traditional guest book have them do this on a wooden spoon, things like,
Never go to bed upset - talk!

Say 'I love you' often

Laugh together always
The spoons can then be varnished and used as part of the bride's kitchen or even better framed into a lovely keepsake.
Kitchen Tea Party Pamper Hampers
The last thing you want to be doing is preparing food. especially when there are so many other things to be organising to make your event the best possible day for your bride.
A food hamper is an ideal answer, as the party guests can nibble, mingle and be involved in the event activities. A Hamper Emporium Hamper comes packed with gourmet goodness that elevates the party and puts everyone in a good mood. Any of our luxury wine gift hampers offer a selection of delicious nibbles that are guaranteed to be crowd-pleasers.
If you are wanting a more substantial food offering, then look to something that can be prepared well beforehand, like a lasagne and serve with a salad, again letting guests help themselves. If the budget will stretch, you could use an outside caterer or even ask the guest to bring a contribution to the food table.
The last word on hampers - even if you can't go to a spa for whatever reason, consider bringing the spa to the bride with one of our fantastic pamper hampers. These are designed to be decadently delicious, filled with exquisite skincare products from L'Occitane and Jurlique, with a gorgeous plush robe for the bride to enjoy, and of course some bubbly!