New Approaches to Celebrate Your New Home
Author: Nikki Barnett Date Posted:10 April 2020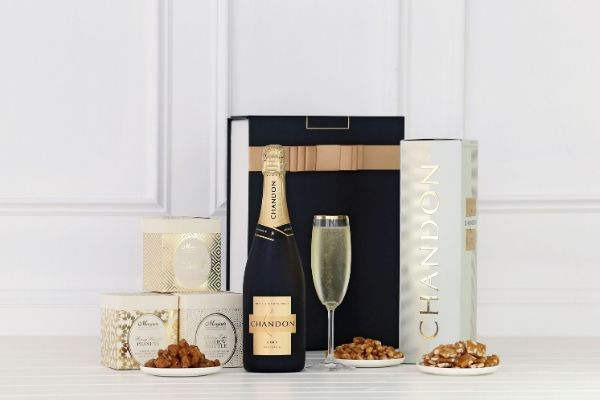 How To Celebrate A New Home In 2020
Housewarming gifts and settlement gifts are all about wishing the new homeowners all the best when it comes to starting a new stage of their journey together in a new home. While some friends and family members will be roped into helping with the big move, others will be lucky enough to simply send the perfect gift without ever having to carry a single box.
Ordering a gift online is a thoughtful way to celebrate a new home and share the joy. The Hamper Emporium has online gifts Australia-wide with free delivery to make it easy for you to send your housewarming present if you can't be there to help in person.
2 New Approaches To Celebrate Your New Home
Are you ready to make the big move into your dream home? We've got inspiration for new approaches to celebrating your new home in 2020.
Record It On Video!
Why not record your move into your new home? Making a video of you taking your friends and family on a grand tour of your new house is a fun way to share the experience. If you can't host a housewarming party for everyone to be there in person, you can still share the event with those closest to you. Bask in your fresh status as homeowners as you walk them through your new house, show them all your favourite decorating touches, and wave to the new neighbours over the fence.
Host A Virtual Dinner Party
There are plenty of new apps that let you share special occasions with friends and family while you're physically separated. It's easy to host a housewarming party online. You can cook a special meal, set the table with your fanciest kitchenware, and invite your loved ones to log in from around the world. And there's no excuse for your friends and family not to get a gift! They can arrange to have their housewarming gifts delivered direct to your door and you can unwrap them live during the dinner party.
5 Favourite Traditions to Bring Good Luck to A New Home
Making the move into a new house is an important milestone, so it's no wonder there are a lot of different ways to celebrate a new home and bring good luck. While there are all sorts of traditions and funny superstitions about bringing good luck when moving into a new home, here are our top five.
1. Choose A Good Day to Move – Apparently, Thursdays are considered to be the luckiest day to move into a new home, with Fridays being the unluckiest day. With a one-day window for a lucky move, you might want to get some mates to help. You could also consult a Chinese Almanac to find an auspicious moving date according to Feng Shui principles.
2. Step Over The Threshold With Bread & Salt – Bread, salt, honey, wine, rice and candles are all considered gifts associated with prosperity and hospitality. Bringing a gift the first time you step over the threshold of a new home is said to please the domestic spirits and bring good fortune. You'll probably please the new homeowners more if you bring a practical housewarming gift or stick with the bottle of wine.
3. Boil Milk & Rice – Boiling an open pot of milk and rice until it spills over is an Indian tradition said to invite good fortune and wealth. It will probably also set off the new home's fire alarm, so it could be a good way to test that the fire system is working before planning that big housewarming party.
4. Light A Candle – Lighting a candle on your first night in your new home is an age-old tradition said to cleanse the home, cast out darkness, and bring in light. A candle-lit dinner is also a lovely way to start off if you're moving into a new home with your partner.
5. Ring A Bell – Ringing a bell in each room of the house is said to summon good fortune. If you don't have a bell, hopefully there's an app for that as it seems like a simple way to ensure the move into a new home goes smoothly.
Creative Ways To Celebrate Moving To A New Home
A moving day care package is a thoughtful gift that you can give friends or family to wish them well in their big move. They might not have time to cook on their first night. You can help them to power through the big move with a celebratory beer or champagne hamper or a sweet treat chocolate hamper. Arranging a home delivery meal from a local restaurant is also a lovely gift, especially for a family.
Sending a special housewarming gift to their new address is a fun way to welcome them to their new home. Making sure the first ever packages to arrive at their new home are housewarming gifts from friends and family is sure to bring them good luck.
Best Housewarming Gift Ideas
You can't turn up empty handed the first time you visit! The best housewarming gift ideas for couples include a Gourmet Food & Wine Hamper filled with all their favourite goodies. They'll love a decadent selection of savoury nibbles, chocolates, and luxury sweets teamed with a bottle of champagne to toast their first night in their new home. Hampers are easy to arrange with online delivery and they look impressive!
A fun His and Hers housewarming gift would be matching pamper hampers for men and women. A hamper with luxury skincare products, leather goods or cosmetics, a snuggly robe, and yummy treats to share is the perfect gift for a couple.
The best housewarming gifts for men include a welcome door mat, a new keyring, kitchen knife set, timber chopping board, or beer hamper. Practical and unique housewarming gifts are things he'll use all the time or that help to decorate the new home.
The perfect housewarming presents for women include personalised gifts to brighten the home that reflect her personality. Gift ideas include retro kitchen appliances, an antique coffee table, potted plants, candles, or a unique Himalayan rock salt and grater set. If you're not sure what she'd like, you can't go wrong with wine and chocolates!
Online Gift Delivery Australia Wide
The Hamper Emporium has gift hampers just perfect for celebrating a new home. A settlement gift or special housewarming gift hamper is a lovely way to help the new homeowners settle in. It's easy to all chip in and brighten their new home with a thoughtful gift from their friends and family.