Plan For Christmas Early!
Author: Nikki Barnett Date Posted:11 September 2019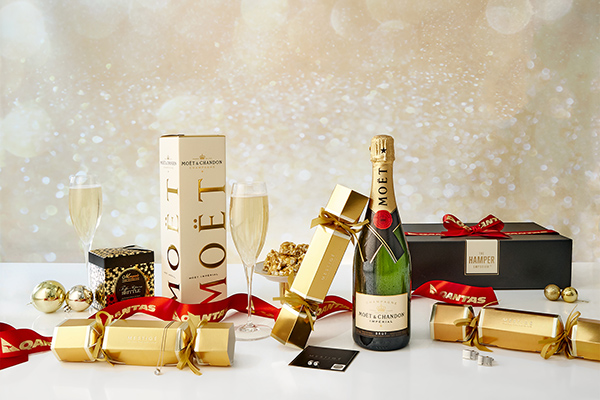 Never Too Early To Sort Your Corporate Christmas Gifts!
Learn From The Experts!
Christmas is around the corner, maybe not literally but it will be on you sooner than you think. Don't leave planning your corporate gifting to the last minute - it's not a good idea!
Hadn't thought about planning your gifting? There are several good reasons why you should:
Easier to make a budget.

You can make your gifting list, less rushed and avoid missing anyone!

Allows time to put some thought into the gifts
So, the next question is how and what gifts to choose and to answer that we went to the experts, right here at The Hamper Emporium!
Q: How much thought should go into selecting a corporate gift?
A: Giving someone a gift at Christmas is the expected norm in our society. Not to do so would create a picture of you and your company as 'Scrooge' not an impression any good business wants. But, that is not the only reason to give gifts to employees, clients and suppliers. There is a psychology behind gift-giving that goes deeper than the act itself.
The giving of gifts can be a thank you, an acknowledgement of the relationship you have had for the past year. It can also be a necessary step in the building of said relationships, an act of trust and sincerity. It is a goodwill message and also acts as a reminder, especially if 'branded' correctly.
The recipient of a gift can feel not just pleased to receive something; it can significantly influence how you and your company are perceived. As well as spreading goodwill, the right gift motivates and sends a value message.
Q: You mention the 'right gift' how do you select those?
A: There is no one answer to this, as you, your business, employees, clients and suppliers are all different. A smaller company may want to make individual gifts for each contact, whereas a larger firm might decide on one gift for all.
Budgets also dictate what can be given, as does the FBT or if the gift is tax-deductible. Time needs to be spent in deciding what will work for you and the recipients of your gift. At Hamper Emporium, we have a team dedicated to helping you resolve this question. We also have a selection of the most popular Christmas hampers, all of which comes with free of delivery throughout Australia.
Q: What type of gift would you recommend for a smaller business with a limited budget?
A: Vouchers. These are viable options within business parameters, as they allow the recipient to select for themselves what they want. Vouchers can take many forms from Spa vouchers, Downtime vouchers, Experience days or Restaurant vouchers, at Hamper Emporium we offer vouchers with a value from $69 to $1,000.
All our vouchers are professionally designed and can include your company logo, corporate colours and a message to your recipients. Professionally printed for you to give, or be emailed to your recipients. They are valid for 36 months.
Q: What other alternatives do you offer?
A: Continuing with the voucher idea, we also offer a Corporate Gifting Platform. This is becoming increasingly popular with our corporate clients as it:
Makes life a lot easier when you have a high amount of gifts to organise.

Avoids selecting the 'wrong' gift!

Saves time!

A hassle-free option
How it works is so easy, select the gifts you want including. Then our team designs a dedicated web address featuring your branding and the gifts you have chosen. You then send a voucher, this includes your custom message, branding and a unique code. Directions are given to the website. Then all they have to do is choose a gift to the value stated and enter their delivery address. Remember at The Hamper Emporium; we deliver free all over Australia.
Q: We have not yet mentioned hampers, given your name these are a specialty of yours?
A: Yes, we are very proud of our premium, luxury hampers and of course are prejudiced in saying we offer the best selection of Christmas hampers.
Our business is all about giving; we know the value and importance of giving gifts and are committed to providing the finest products. We are also incredibly proud to work with some fabulous brands. Within our Christmas Hampers, you will find artisan and gourmet fare, exclusive to us from such respected names as:
​
Q: What are the 2 most popular corporate Christmas hampers?
A: That is a difficult one as there are numerous options, although our website does indicate the most popular ones. Of them, the first choice would have to be the Chandon Christmas Hamper. This luxury hamper contains not only champagne but nibbles and fabulous Christmas crackers filled with jewellery accented with beautiful Swarovski® crystals!
Making for delighted staff or clients! The other would be the Ultimate Foodies Christmas Hamper, filled with first-class goodies that just brings Christmas to life.
Q: Why are your hampers so special?
A: Because we are extraordinary! We go that extra mile with the contents, variety and standard of our gifts. We are always looking ahead, and while we work with global brands, we also promote Australian luxury products.
We have a gift that is right for you and your business, big or small because we know how important the giving of gifts is. Due to our fast and free delivery service in Australia, you can have confidence in knowing your gift will arrive where it is being sent. Within the time schedule, you set.
As we think it is never too early to be ready for Christmas; you can check in with our team anytime. Let them ensure you are well and truly organised for a remarkable Yuletide.
So, our experts think that planning early is the best thing to do. Whether you have a 100 or a 1,000+ gifts to organise planning ahead, means the hectic rush of Christmas shopping is vastly reduced where your business is concerned. Plus, looking at the range of hampers available can also answer the question as to what to buy for mum, dad etc. - making personal Christmas shopping a doddle too!