Romantic Picnic Ideas For Two
Author: Nikki Barnett Date Posted:25 May 2021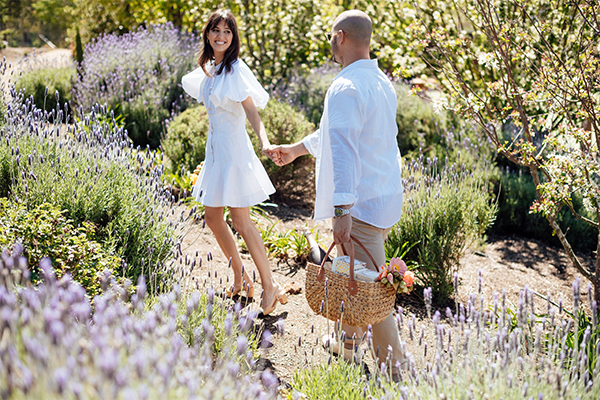 Picnics Are The Perfect Romantic Dates For Any Season
Picnics are a fusion of the best things in life – the great outdoors, mouth-watering food, and total relaxation. A romantic picnic with your sweetheart is just the thing to celebrate your love. Plus, it's fun, casual, and gives you both the opportunity of some cuddly, quality time.
Preparation is straightforward, and the more impromptu it is, the more your romantic picnic will be a success. Just create a delicious gourmet hamper, pack some necessities and take off by car, bike or on foot. An evening stargazing picnic cuddled up together or a sunny afternoon unwinding in the garden can be just as lovely. You can even have a winter picnic indoors!
That's why the team at The Hamper Emporium have compiled some surprise romantic picnic tips to help. From romantic picnic food ideas for two, to how to choose the perfect location, our tips are sure to add some sparkle and romance to your next date. We hope they'll have you digging out your picnic basket and planning for some fun.
Preparing A Romantic Picnic - Basics For A Dreamy Date
What do you bring to a romantic picnic date with your boyfriend? Well, start with the way to every man's heart, which is the food. Choose tasty finger-friendly picnic food and nibbles so you can focus on each other and graze away all day. Wraps, chicken wings, dips, hard-boiled eggs, spreads and baguettes are all good options. Then add in some scrumptious sweets and desserts to melt his heart.
Once you've decided on the mouth-watering menu, then here are some essentials to make sure your romantic picnic goes without a hitch:
Make it special with a beautiful picnic basket or hamper filled to the brim. It's exciting to open a gourmet hamper (there's nothing romantic about shopping bags!).

An absolute essential any time of the year is a cooler bag. Stock it with craft beers, cold drinks, water and wine, or go all out with a bottle of sparkling champagne.

A thick picnic blanket and cushions to make it cosy. If the weather is cool, then take comfortable throws and a vinyl groundsheet to protect everything.

Remember to take storage containers, plates, utensils, napkins, glasses and a small cutting board. It won't be so romantic if you're covered in food stains!

Lighting adds to a romantic atmosphere, so even if it's daytime, take some candles. Choose glass votives or cute lanterns on stems you can drive into the ground.

Depending on the picnic location, think about extras you might need. From jackets and bug spray to sunscreen, glasses and hats, make sure you're prepared.

Pack some entertainment that you both love. It can be anything from your favourite books and music to a fun quiz, a camera, or ball games and a Frisbee.
Choosing The Perfect Romantic Picnic Location For Your Date
Choosing nice places for a picnic shouldn't be too hard. You just want to ensure it's not noisy or crowded, so you lose the air of a romantic get-together for two. It's about finding somewhere where you have minimal distractions and can entertain and thoroughly enjoy each other's company. Maybe it's a handy location that cuts down on travelling or a full day's adventure in an unexplored place ideal for a lazy stroll before or after your picnic.
Finding a quiet country retreat with stunning scenery usually sets the stage for any romantic picnic. But your chosen location really can be anywhere, so don't be put off by the weather!
The place where you met or your favourite beach haven

A romantic, dreamy setting like a magical botanical garden

Somewhere dramatic like one of Australia's national parks

Lazing in your garden with the smell of freshly mown grass

Picnicking and grape gazing in your favourite vineyard

Under the trees on the banks of a beautiful freshwater lake

Hiking a scenic trail to share your picnic under a waterfall

Around a campfire or bonfire wrapped in warm blankets

Anywhere with a perfect view of the night sky for stargazing

Inside your home for a cosy escape from cold, wet weather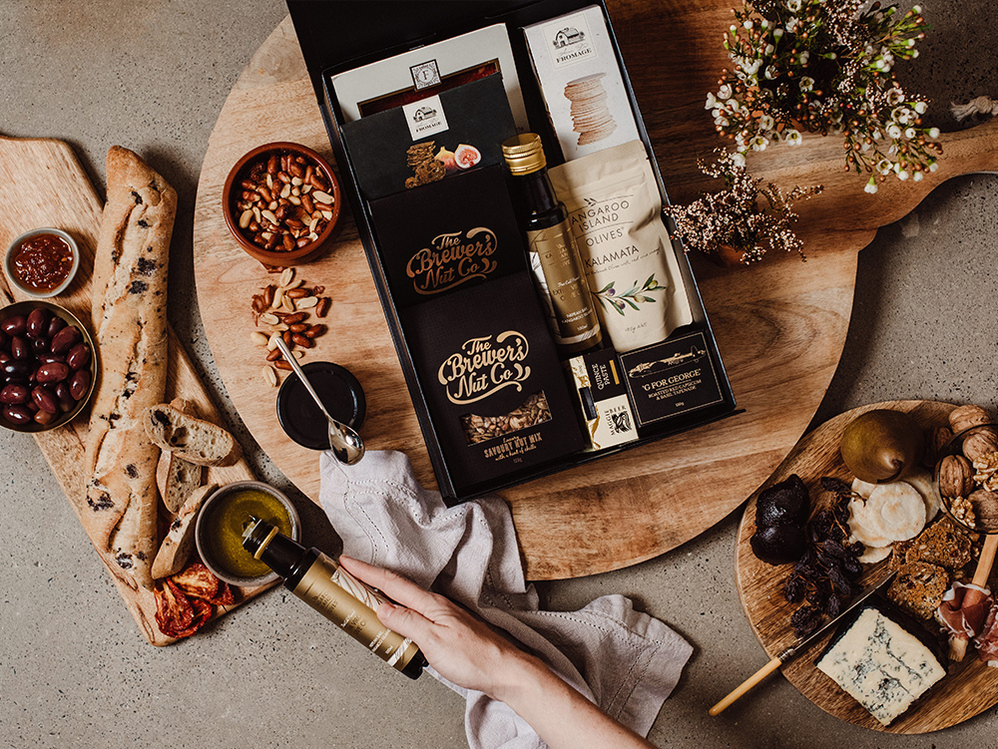 How Do You Make A Romantic Picnic Indoors?
An impromptu romantic picnic at home can be just as charming as dining alfresco, especially if you like spending lazy romantic weekends at home. How to pull off a perfect picnic indoors with panache just means setting the scene, bringing the outside in, and creating a lovely intimate atmosphere. The perfect picnic setting has three main essential features. A huge, comfortable picnic blanket, pillows to sprawl on, and an abundance of superb food and drink. You can add in flowers, greenery, and romantic lighting for an added wow factor if you choose.
Spread out your blanket alongside a lounge or something to lean on. Then arrange a pile of soft comfy pillows and cushions. Create a mellow get-together with soft hanging lights in the trees outside or on your deck. Add flickering candles inside to give your space a warm glow. A bouquet of romantic flowers and a collection of leafy indoor plants will also set the scene for a romantic picnic. Then bring in your flavour-packed picnic hamper for the pièce de résistance. Drinks on ice and some mood music will make for a romantic picnic that will last long into the evening.
The Hamper Emporium Makes Romancing Easy
We hope you feel inspired to start planning a fabulously intimate romantic picnic date, whatever the weather. Whether it's for your new beau or your lifelong sweetheart, any time is the perfect time for romance. There's something really special about sharing a lazy, luxurious meal, whether it's under the trees on a mountainside or in your cosy backyard.
For a date to truly remember, what's more decadent than classic romantic picnic hampers for two? If you want it totally impromptu, we've curated a collection of swoon-worthy gourmet picnic boxes including our new wine and cheese hamper range. There's no preparation required, so you can just relax and enjoy the scenery. They're not only beautiful and practical, they also put the 'R' in romance. Bursting with flavour, gourmet foods, nibbles and celebratory drinks, there's something for every distinctive taste.
Don't forget the corkscrew!