Staff Picks: Find Out Which Hampers Our Team Adores
Author: Katharine Ahern Date Posted:24 September 2020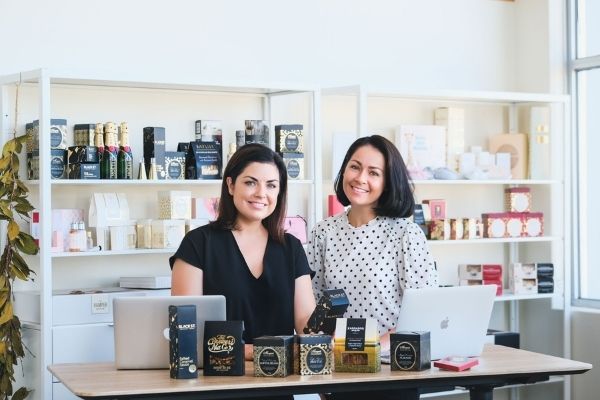 Insider picks for the best gift hampers
Here at The Hamper Emporium, we spend an enormous amount of time thinking about gifting. We get to spend our work days connecting people across Australia with beautiful luxury gifts. Pretty cool, right? We're certainly not complaining.
A lot goes into the fine art of hamper creation. From the very first spark of inspiration to the moment a hamper is delivered to a recipient's door, there is a dedicated team working to make every tiny detail perfect. We take care of the whole process—all our customers have to do is choose which gift they like best!
Since hampers are always on our minds, we thought we'd share which hampers our team at The SOL Group can't get enough of. Find out our top picks below:
Amy McWaters, CEO
'The Luxury Chocolate and Veuve Cliquot Hamper is my favourite because it is so well received when given as a gift! It's hard to go past the combination of premium champagne and a delicious variety of luxury chocolates and sweet treats. The hamper is beautifully presented and very impressive when opened.'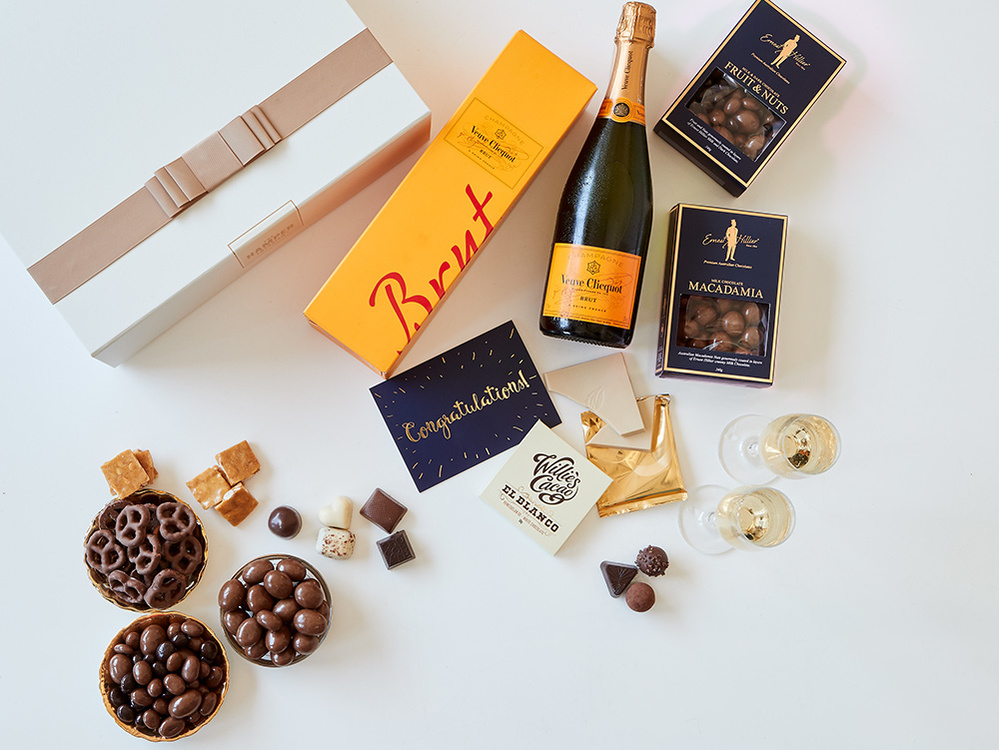 Tara Pickering, Corporate Account Manager
'The Sweet Epicure Hamper is my favourite gift to give as it has an amazing selection of chocolates and everyone I have sent it to has been blown away! I've sent this as an Easter gift to my grandparents, as an isolation pick-me-up to a friend in hotel quarantine and as a birthday gift for a friend who doesn't drink and everyone has loved it.'
Sofia Grifoni, Gifts Australia Brand Manager
'My favourite is the Ultimate Foodies Hamper. It truly is a grazing board in a box—the perfect combination of sweet and savoury! A stunning gift for any occasion, or just to treat yourself. You can not go past the Kangaroo Island Produce Co. Honey Popcorn.'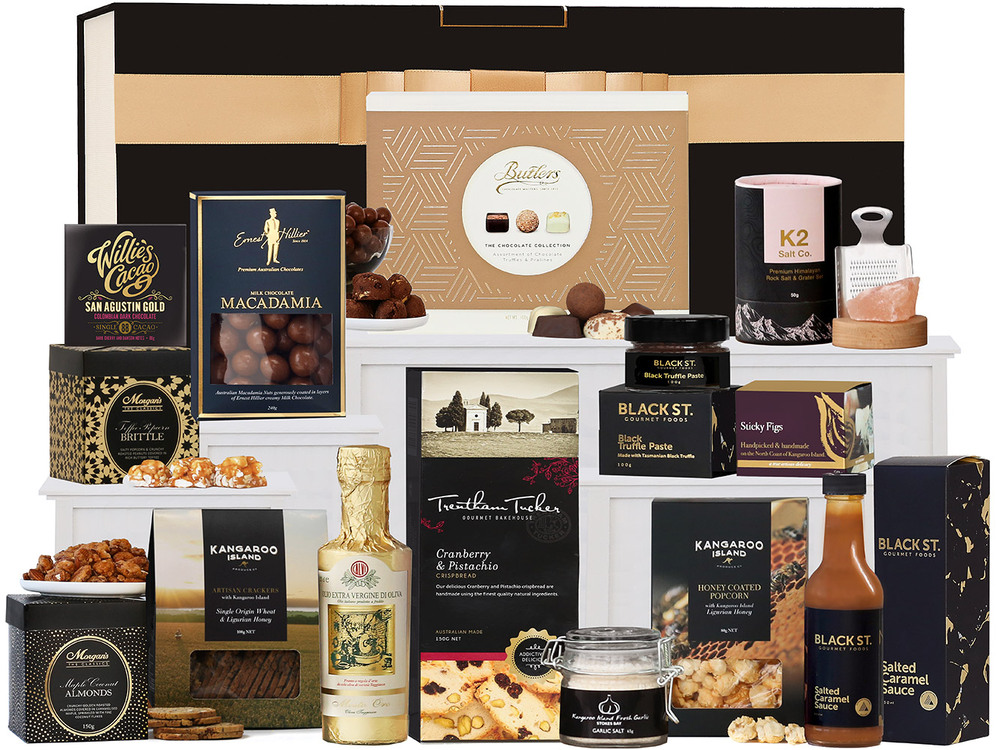 Belinda Brennan, Production & Corporate Hamper Manager
'I love the Ultimate Foodies with Moët Hamper because it covers all bases. It has a little bit of sweetness with the delicious Ernest Hillier Milk Chocolate Macadamias (these are my favourite), and a little bit of savoury with the K2 Salt Co. Himalayan Rock Salt & Grater Set (super cute). Not to mention the bottle of Moët!'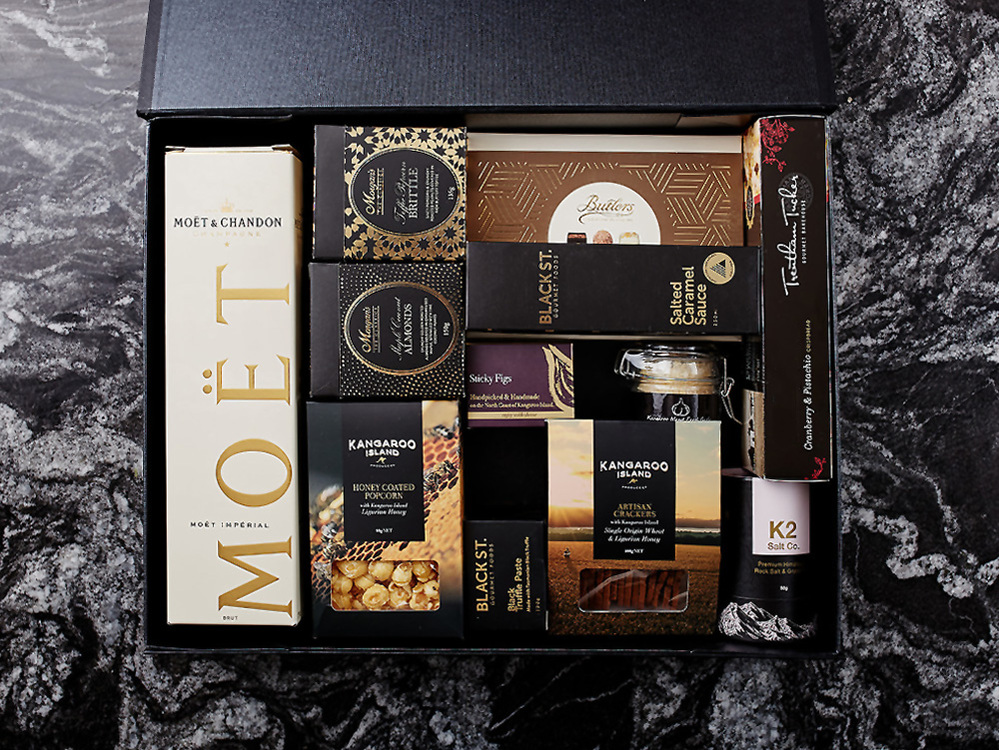 Katharine Ahern, Digital Marketing Assistant
'I love the Pure Gold Luxury Foodies Hamper because of the balance it provides. Can't choose a favourite between champagne and red wine? Now you don't have to. Are you a total sweet tooth who also appreciates savoury goodness? Amazing, have both. The Kangaroo Island Garlic Salt deserves a special mention—it's incredible.'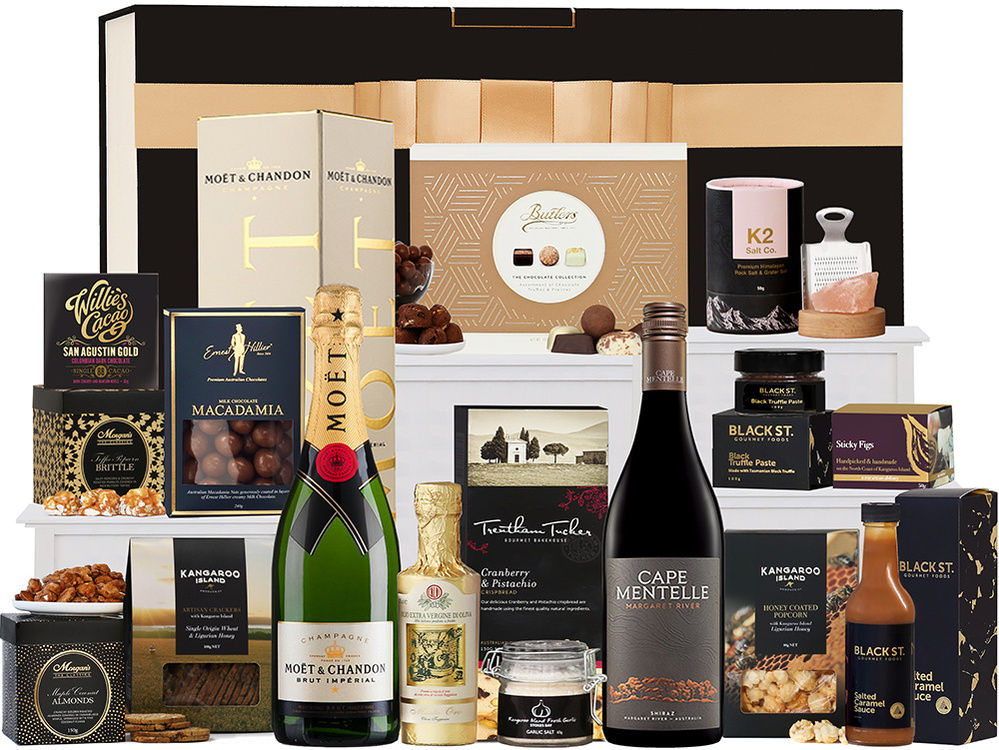 Lucian Harhata, SEO Technical Specialist
'The Ultimate Foodies Hamper with Trinders is my top pick. I love the almonds and sticky figs, and also the honey coated popcorn. The artisan crackers taste amazing; along with the wine it's the perfect combination to enjoy it with your loved one.'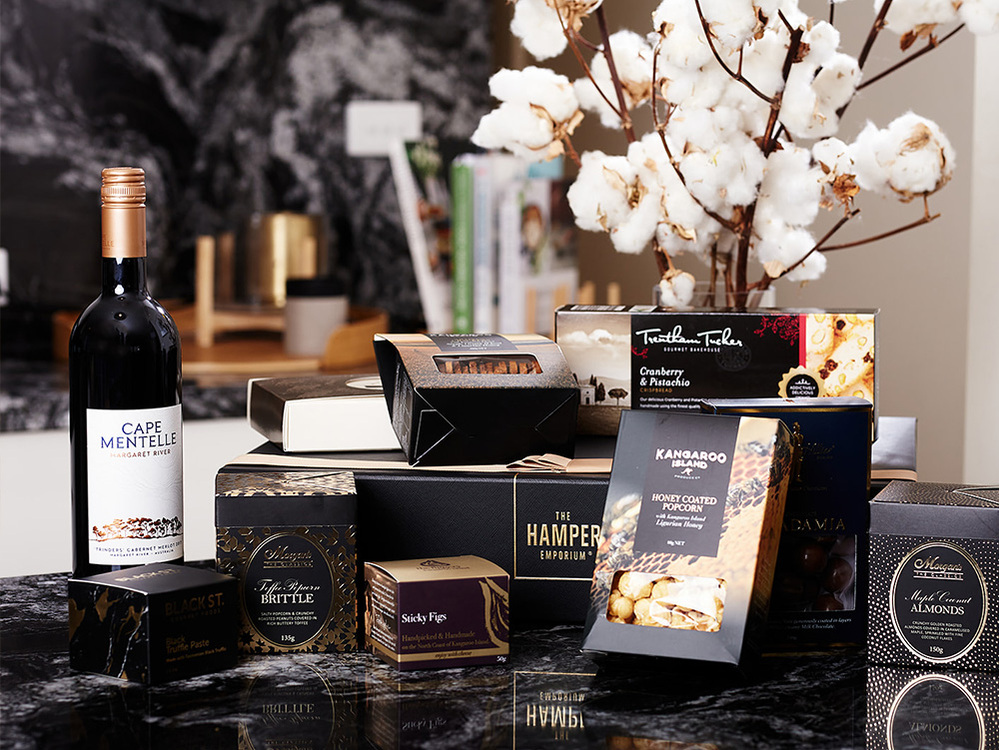 Brooke Del Gallego, Graphic Designer
'Finding a nice men's present that's not socks or wine isn't always easy. Finding a nice men's present that's luxurious and looks beautiful too is impossible! That's why I love the Men's Nourish & Nurture Hamper. It's a bargain at $109 and is packed full of gorgeous skincare and delicious treats.'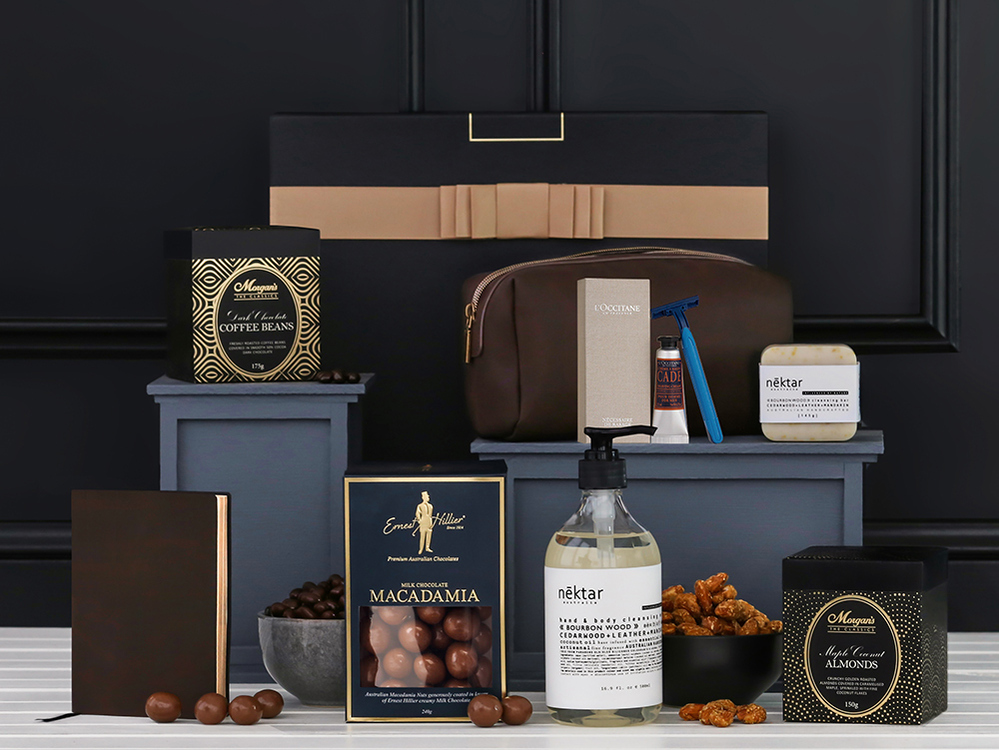 It's hard to pick just one
Although we may have different preferences, everyone on our team agrees on one thing—it's not easy to pick a single favourite! We see the passion and dedication that goes into each gift box from The Hamper Emporium, so if we could, we'd choose them all.
If this post has you salivating at the thought of fine wine and gourmet nibbles, you're not alone. Take a closer look at our top picks above or simply head to our gifts hampers page to browse our entire range. You're bound to find the perfect gift for your next special occasion.