The Art of Giving Food As A Gift
Author: Nikki Barnett Date Posted:3 June 2021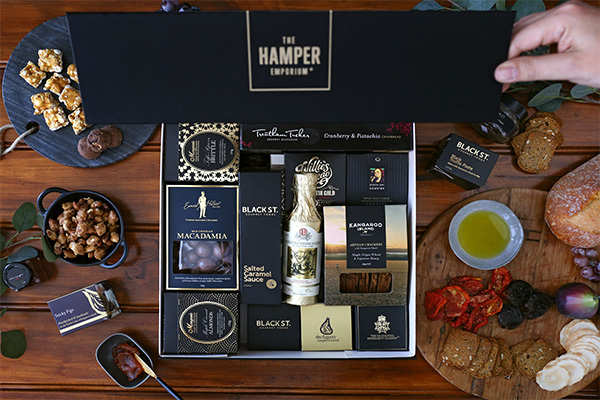 Why The Gift Of Food Is The Fastest Way To Everyone's Heart
Great gift-giving is considered a modern art form. Choosing the perfect present for a loved one is almost a gift in itself. It can strengthen relationships, lift moods, repair rifts or remind someone how much they are appreciated.
Here at The Hamper Emporium, we think food gifts are symbols of happiness, inspiration and celebration. Giving food as a gift is a deeply meaningful gesture that demonstrates our feelings when words fail us. For many people, giving gifts is their love language, and the way they show those most important to them how much they care.
Giving food as a gift to send our message of love is something everyone can appreciate. It's a creative option that moves away from generic gifts and allows you to truly spoil someone. That's why food gifts are so important. Who can resist fresh home-baked goodies or a beautiful gourmet hamper filled with delicacies?
The Amazing Science And Psychology Behind Gift Giving
Scientists are forever studying the history and psychology of everyday gift-giving. Interestingly, what you choose to give speaks volumes about you, your thoughts and the recipient. Gifts are much more than they appear. Gifting food is how we acknowledge and strengthen the intricate social bonds that connect us to the people around us. We are a nation of food lovers, and food gift ideas are the way to everyone's heart!
Giving food as a gift is an ancient tradition that was used to extend offers of friendship, to aid negotiations, formalise treaties, show compassion, respect, and even establish dominance. Today, there are still many cultures that place a high level of importance on hospitality and food gifts. It's also the most basic form of offering at any celebration or special occasion the world over.
Strengthens Our Bonds
Giving a thoughtful gift of food builds and reinforces our relationships. It's an important way to show how well you know someone, and the act of giving can re-confirm our connection with others.
Makes Others Feel Special
We often give gifts of a favourite food to make others feel happy and special or show them how much they're appreciated. Who doesn't love the look on a loved one's face when they open a surprise gift of their favourite chocolates or wine?
Rewards Good Behaviour
Gifts of wine or champagne are often given as rewards for achievements, or as incentives throughout our adult lives. The gift of a bottle of wine or a craft beer pack is also a favourite way to say thank you or reward someone for a good deed.
Shows Love And Devotion
Symbolic gift giving can be used to show devotion in our close relationships. Flowers, jewellery or a decadent food gift are all traditional go-to's and are interpreted as symbolising feelings of true love.
Makes Us Feel Good
The very act of giving someone a small gift that we know they will enjoy makes us feel good about ourselves. Psychologists even say it can lead to deep feelings of overall happiness and satisfaction with our lives. For a pick-me-up, a get well hamper makes others feel good too.
Of course, sometimes gifts are given with absolutely no motive or expected return. We often gift care packages to friends who have no way of reciprocating. Helping others often includes dropping off a home-cooked meal, donating much-needed items or doing voluntary work. When it comes to altruistic gift-giving, empathy and love are two of the biggest driving forces. There are some occasions, such as following a loss or the death of a loved one, where we simply don't have the words to express our feelings. Giving food as a sympathy gift hamper is a lovely way to offer condolences.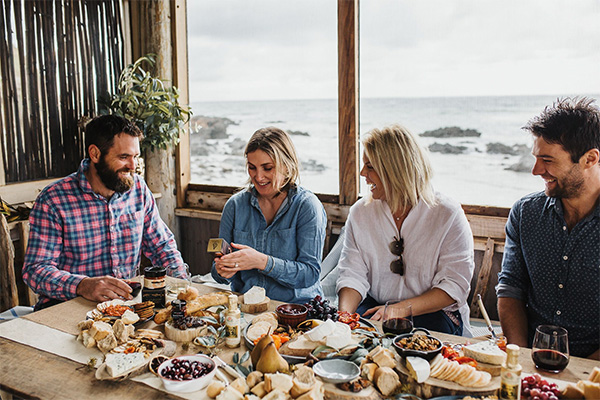 Food Gifts That Bring People Together Help Them Stay Together
Many firm friendships and loving relationships are built on or around a shared love of good food. These are the people in your life who love nothing more than trying out a new restaurant or firing up the barbie on Sundays. Giving gourmet food gifts to friends and family who enjoy the finer things is a way to celebrate that unique friendship. Fun, foodie gifts are a great reason to eat, drink and be merry for every special occasion.
What is a good food gift? Flavourful, gourmet or artisan edible gifts are extremely popular, particularly when it's a favourite tasty treat that's hard to make yourself. They're incredibly thoughtful and personal. No one with a sweet tooth can resist decadent and rich chocolate truffles, luscious sticky figs, or salted caramel sauce. For anyone who enjoys home cooking, foodies will love everything from spicy herb mixes, pure truffle paste, and Australian garlic salt.
Food gifts of any kind are always an exciting surprise. Mouth-watering gift ideas for food lovers can include various food gift baskets packed with coffee, cakes, nibbles and favourite tipples. They will go down a treat, especially when those gorgeous gourmet goodies are packaged prettily. You can be sure food gifts will never gather dust or clutter the house – they will quickly be savoured, shared and enjoyed!
Why Everyone Loves Receiving Thoughtful Food Gifts
Gifts of food are such an important and heartfelt part of our human interactions. It's the perfect way to send a hug and express feelings when we simply can't find the right words. The vast majority of people much prefer food gifts to any other items, and feel extremely touched to receive them. Here are the top 3 reasons why:
They enjoy trying new foods and flavours but probably wouldn't have bought it for themselves




Food gifts mean they can spend fun time with people as they love to share them with family and friends




They feel a gift of food reflects the very essence of gift-giving and the thought comes from the heart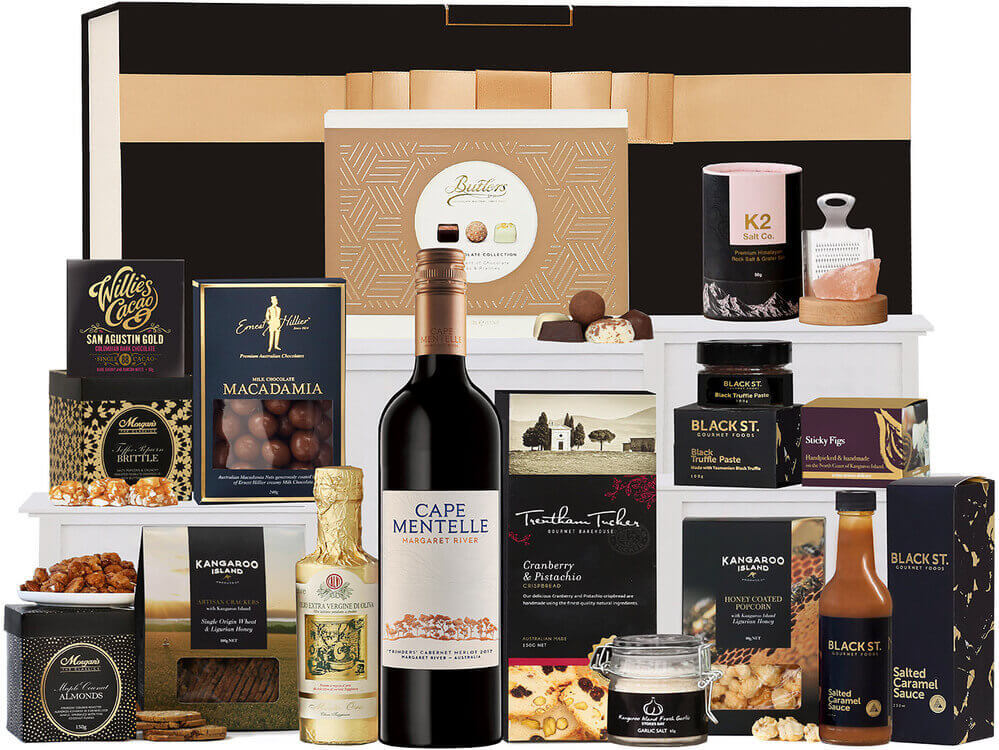 Bon Appetit To Everyone From The Hamper Emporium!
Food is a powerful gift. It brings people together in a wonderful way and provides much-needed comfort. It's a delight for anyone to receive, so whatever the occasion, a gourmet gift hamper will always be a lovely surprise. With so many unique food gifts to send, you're sure to find the ideal mouth-watering or tempting treat in our luxury collection. Packed with succulent flavours and premium products, they won't be able to wait to open it.
There is a well-known quote, "people who love to eat are always the best people", and the team here at The Hamper Emporium couldn't agree more!