The Best Ways To Pamper Your Man
Author: Nikki Barnett Date Posted:16 June 2023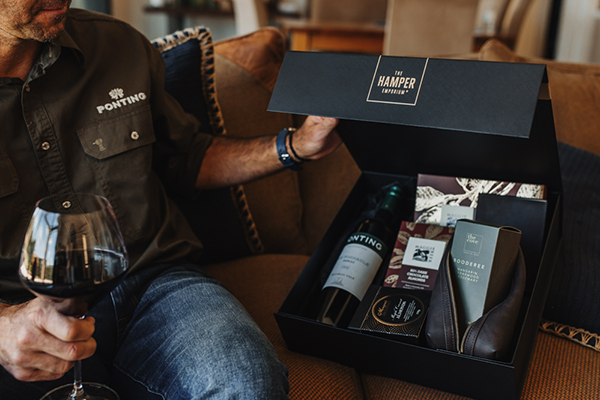 How To De-Stress And Pamper Your Man
Guys love to be pampered! Even if they don't explicitly say they are feeling rundown, stressed, or in need of a little TLC. But when they don't ask, it can be hard to know what to do to make your boyfriend or husband feel loved.
When the stresses of life pile up, it can be easy to get in a rut and feel like you never do anything special. Trying to balance work obligations with family or relationship commitments can sometimes take the joy out of spending time with your boyfriend or husband. Even worse, when he's stressed, you're stressed, and everything snowballs until your relationship begins to suffer.
We all know we need to look after ourselves before we can look after someone else, but sometimes we really do have to find a way to pamper our partners in order to get the balance back. Whether or not your man is the type to enjoy a pampering massage, there are so many good ways to cheer him up and improve his mood.
Best ways to pamper your boyfriend or husband
There are a variety of ways to pamper your boyfriend, depending on what will make him feel happiest. If he's had a bad day at work, for example, you might want to treat him to his favourite meal or give him a massage. If he's into outdoor activities, you could buy him tickets to his favourite game or plan a weekend adventure. Even though he knows you love him, taking time to plan something to show your love in a tangible way is often the best way to pamper your man.
If he's the type of guy who likes to be indulged, or even if you've never really tried to surprise him before with something really special and indulgent, then a men's pamper hamper is a really great way to make him smile. You can choose something romantic, something relaxing, or choose food and wine that will make him feel like a king.
What to put in a men's pamper hamper?
While the best things to choose for an indulgent gift basket to pamper your man will depend on his tastes and how he likes to relax, there are a few ideas that are always popular. Some men like winding down with a good craft beer and a low-fuss meal, some will prefer body pamper with a robe and relaxation gifts, while other men will enjoy gourmet food and a glass of wine. However, there are some staple items to put in a guys gift basket that will make every man feel appreciated and spoiled. This list of popular items should inspire you to choose gifts to suit your man's pamper preferences.
Our favourite ideas for a gift basket for a man
Chocolate

Biscuits

Wine

Wine glasses

Crackers and dip

Cheese

Tea or coffee

Beer

Spicy beer nuts

Beef jerky

BBQ rub

Whisky or other spirits

Cocktail shaker

Men's robe or slippers

Socks

Book to read

Journal

Magazine subscription

Massage oil

Shaving cream & razor

Scented body wash

Men's toiletry bag
How can I pamper my husband at home?
Pampering your husband doesn't have to be expensive or complicated, or involve fancy meals or sexy lingerie. Sometimes, the simplest things are the best. Uninterrupted time together doing something he loves is always a welcome gift to recharge his batteries, as is a nice relaxing massage, or a quiet take-out meal at home. Sometimes, if he's feeling stressed from work, just taking the time to listen to him and show that you care is all it takes to make him feel loved and appreciated. Whatever you do, make sure it's clear that your intention is to focus on him to remind him that he's loved. With a little thought and effort, you're sure to find the perfect way to pamper your husband and help him unwind.
Create A Day Of Relaxation For Him
Another great way to pamper your husband is to give him a day of relaxation. This can be done by filling his gift basket with items like scented candles, bath soak, body lotions, a bottle of wine, and a nice robe. If he enjoys working out, you can also fill the basket with items like a new water bottle, a workout towel, and some healthy snacks. Whatever you include in the basket, make sure that it is something a little luxurious and unexpected so that he knows your intention is to make him feel special.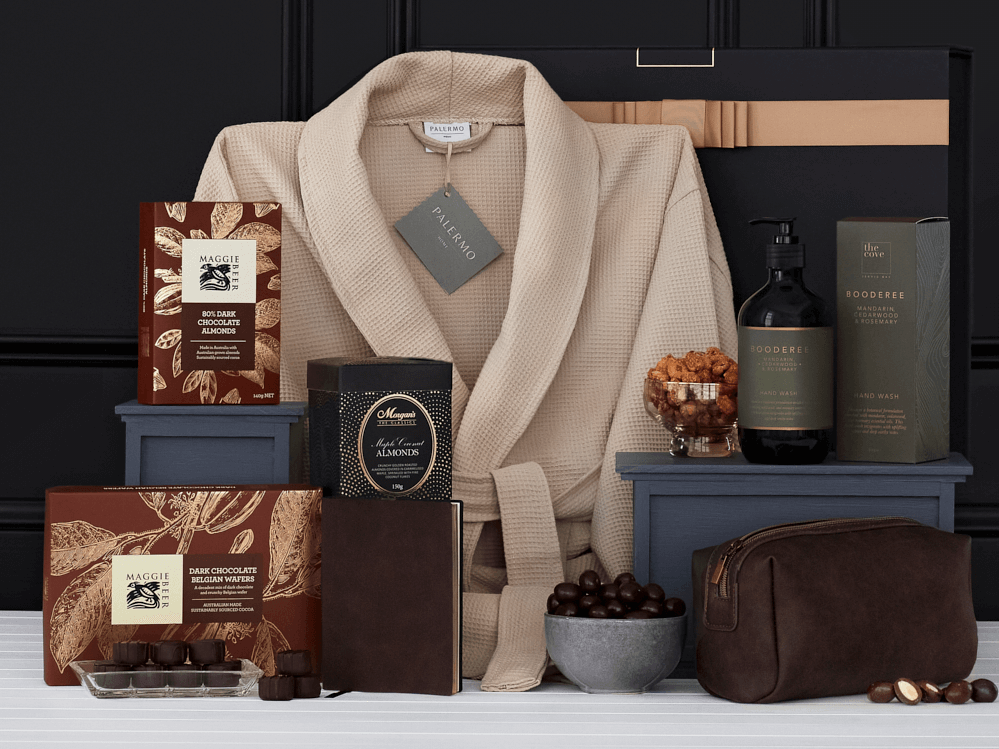 Create Some "We" Time
Sometimes, all we need is a little excuse to spend some time together. Whether it's a lazy day snuggled up on the couch with a movie, a picnic at the beach, a drive to somewhere new, or a sweet hamper full of lush desserts to sample together. Leave your phones on the charger and ignore the rest of the world for a few hours to focus on each other. If your boyfriend or husband is a bit of a fine food connoisseur, there's several types of hampers for him that would suit your time together from a cheese and wine hamper to champagne and chocolates. You could even dial up the romance with a candlelight dinner.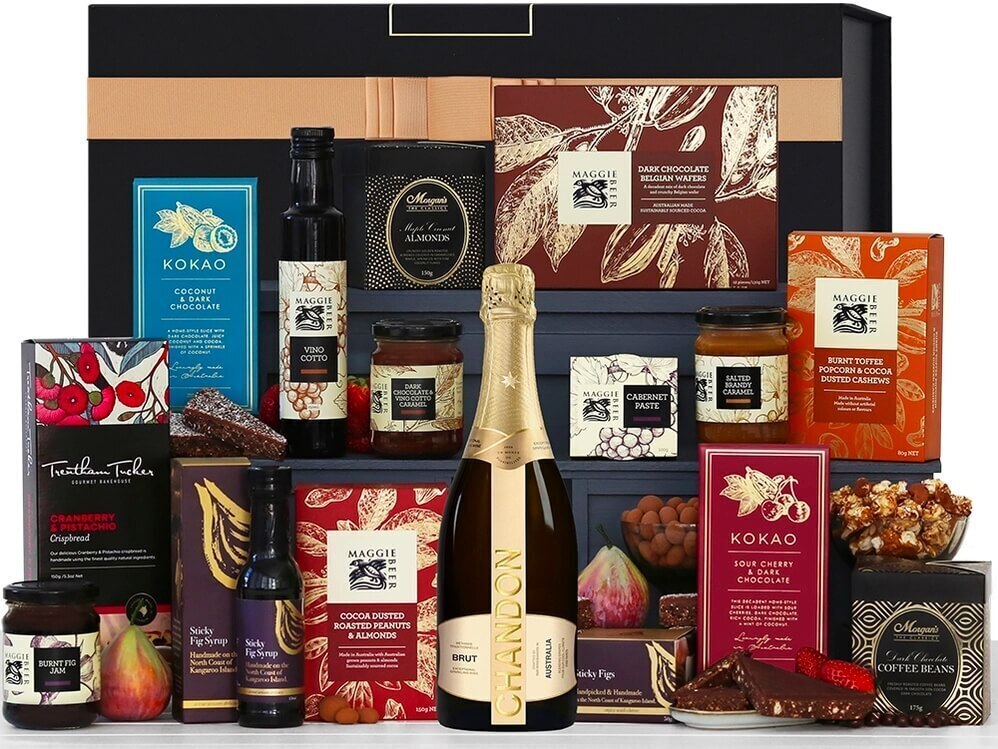 Send Him Out With The Boys
If you've both been stuck at home for whatever reason, or there's always an endless list of things to do around the house, your hubby might be feeling a little stir crazy. As much as he likes spending time with you, he might de-stress more with an afternoon hanging out with his mates. Either send them out for a night on the town, or surprise him with a tray of steaks and a beer and snacks hamper to share with the boys around the BBQ in the backyard.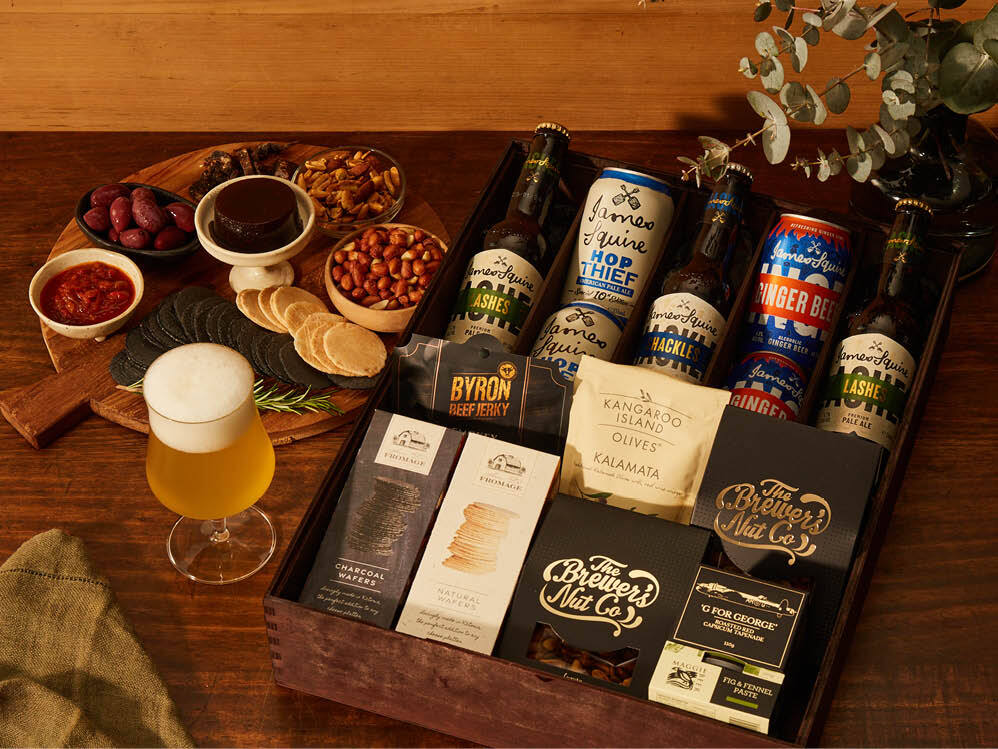 How do I pamper my Dad for Father's Day?
It's not always our other halves that need a little pamper time. If you're looking for ways to show your appreciation to your dad with a little relaxation and pamper for Father's Day, we have suggestions for that, too. Our Men's Nourish & Nurture is a classic Father's Day hamper with all the essentials to make dad feel special with yummy dark chocolate, a gorgeous men's toiletry bag, shave kit, cleansing bar, and wash. If you're feeling especially generous, you can even add in a bottle of wine or a snuggly robe.
Other great ideas for how to show your dad some love are taking him out for coffee (or a beer), buying him a new gadget or book, or giving him a gift voucher so he can choose something to treat himself with. If your dad works too hard, he'll enjoy a weekend to relax and recharge.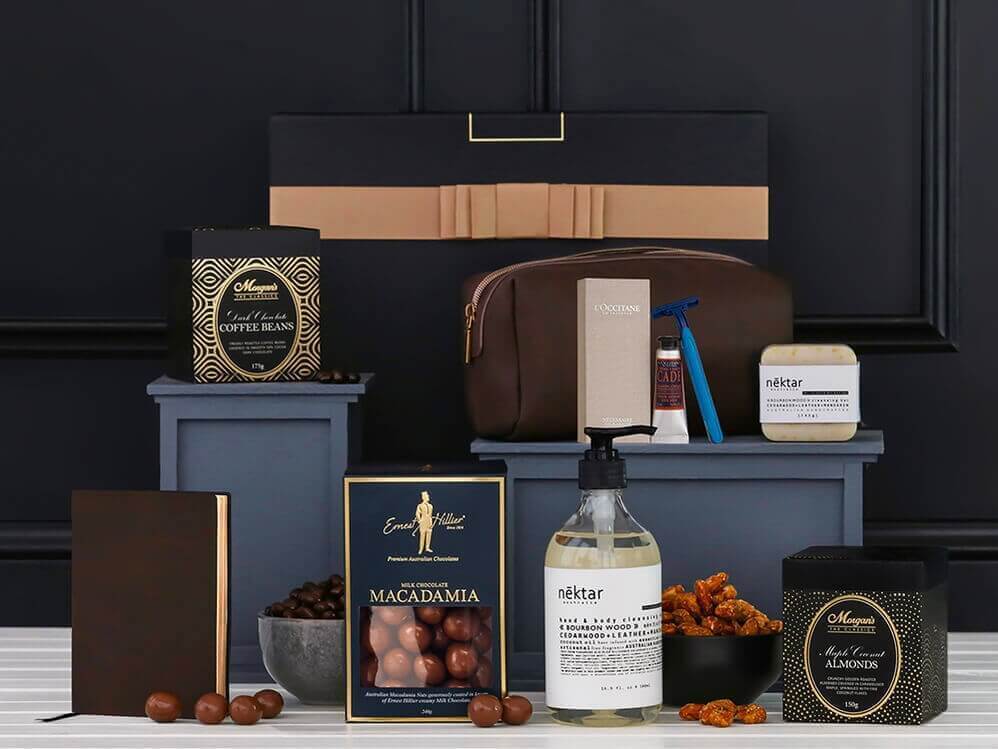 Find A Pamper Hamper He Deserves
At The Hamper Emporium, we have a range of different pamper hampers to suit everyone including masculine and feminine hampers with body pamper gifts, foodie gift baskets, indulgent chocolates, soothing tea and scented candles, and romantic hampers to help you reconnect. Find the perfect gift and create a moment to remember. Start by browsing our full range of men's gift hampers for inspiration.