The Perfect Gifts To Bring To A Dinner Party
Author: Michelle Richards Date Posted:10 May 2022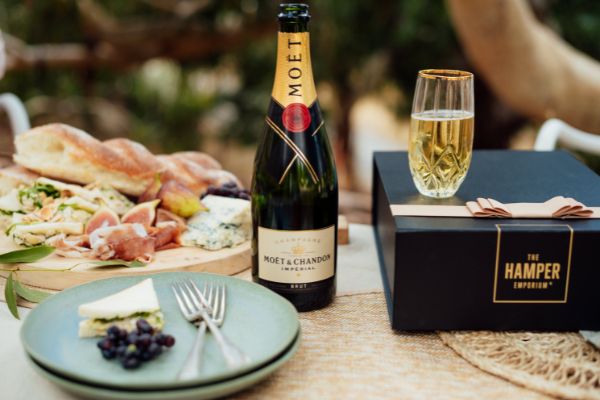 The Golden Rules Of Host & Hostess Gift Etiquette
Is gifting a host or hostess a dying art? Learning about proper host and guest etiquette might seem old-fashioned, but it plays an essential role in any gathering. After all, your hostess has spent time and effort striving to create a memorable dinner party. Even if it's as simple as falling back on the old favourites of wine, chocolates or flowers, the hosts will appreciate any gift presented with grace and gratitude.
As a grateful guest, it's lovely to show your appreciation to the host in an appropriate way, but also one that's interesting! Although hostess gift etiquette can vary in different cultures, some straightforward guidelines are common to most. There are simple rules about what to bring to a party as a guest, along with the spirit of how it should be given and received.
Whether you're attending a formal dinner party or just stopping by for drinks with friends, remembering to bring a thoughtful and appropriate hostess gift will make sure that you start off on good terms with your hosts every time.
At the Hamper Emporium, we think our hampers make picking good hostess gifts easy. Knowing your present will impress makes offering it with pleasure and pride a whole lot more fun. So, we're here to share our advice and some guidelines for not turning up empty handed.
What Should I Bring As A Hostess Gift?
Gifts that you bring for a dinner party or other formal gathering are traditionally known as 'hostess gifts,' but they can be something for the host or even the whole family. Good hostess gifts differ from other occasions in that they are generally not overly personal items. By definition, a hostess gift is something they can use for entertaining on the day itself or for a future event.
You're looking for a gift that will show how happy you are to be invited and is also practical and unique. It's not necessarily about luxury hostess gifts but something you know they'll love to use. Think about how to enhance the atmosphere, what the host needs to make things go smoothly, or even add a fun element. A simple and inexpensive thank you hamper can be the perfect way to say, 'thanks for having me'.
What Is The Etiquette For Hostess Gifts?
When it comes to saying a big 'thank you,' it's better to give something even if you don't strictly need to. However, forgetting to give a gift to the host on a formal occasion is likely to cause you more than a few embarrassing moments! Before choosing your gifts, there are some general hostess etiquette tips to keep in mind:
Try to be discrete when you give your hostess a gift. There may be other guests who haven't followed hostess gift etiquette and it would be considered impolite to make them feel uncomfortable about not bringing a gift.




The more formal the event, the more formal your hostess gift should be. A cocktail dinner party needs a more elegant or luxury hostess gift than a casual family dinner.




If you're invited to stay over, choose hostess gifts that travel well and bear in mind the length of your visit. Proper etiquette might involve taking them out for a meal another night, or contributing to dinner in some way.



When you've been invited to a new home, always take a small housewarming gift, whether someone has recently moved house or a new neighbour invites you over for dinner.



When it's a hostess gift for someone you don't know, then ask them ahead of time if you can contribute in any way or if there's something they specifically need.




Choosing consumables like gourmet desserts or wine as a hostess gift is a practical idea. The hosts may opt to share at the dinner party, but it's also acceptable for them to enjoy their gift at a later date.




Greet your hostess properly first before you offer your gift. It should be given with sincerity and not make your hostess feel you are simply going through the motions.




Hostess gifts, especially food and wine, don't need to be wrapped. If you do choose wrapping, don't expect your hostess to immediately open your gift or use it right away. They are likely to be concentrating on hosting and welcoming their other guests.
What To Bring As A Gift To A Dinner Party?
Hostess gifts are an important part of dinner party etiquette, and choosing the right gift can make all the difference in setting the right tone for your interaction with your host. There are several different factors to consider when choosing the perfect hostess gift. First, it should be something that is appropriate for a dinner party setting, such as a bottle of wine or a platter of gourmet desserts. Second, it should be thoughtful, reflecting your appreciation for your hosts' efforts. Finally, it should take in to consideration their individual tastes and preferences.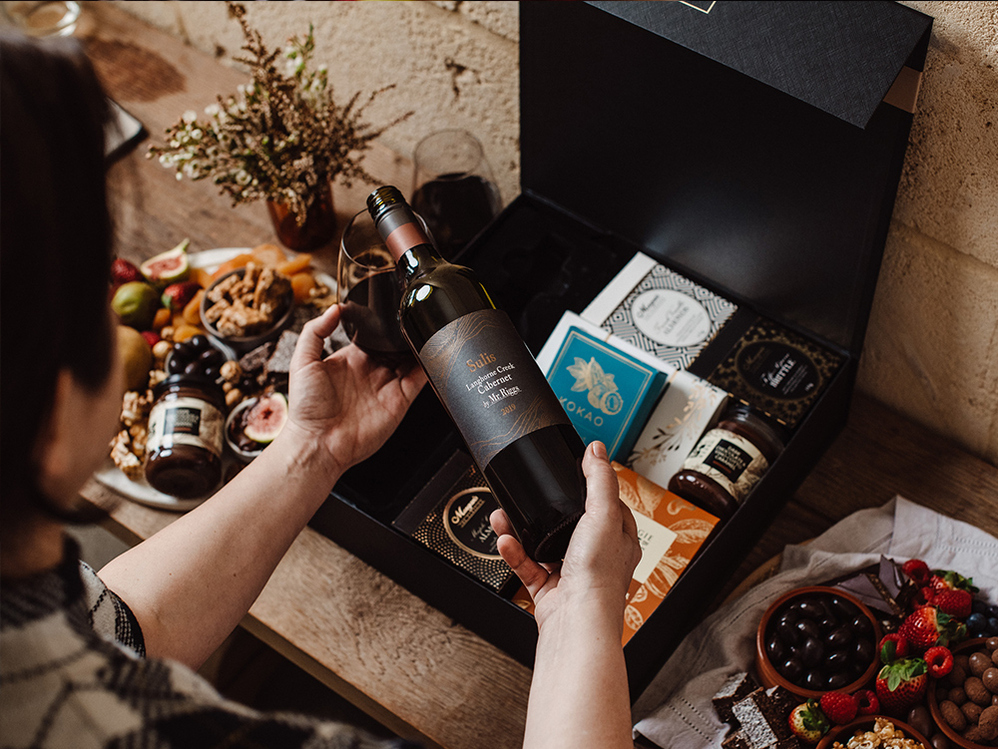 What To Bring To A Dinner Party When Told Not To Bring Anything?
Gift-giving is a critical part of etiquette in many cultures, especially at dinner parties. Sometimes your hostess might be too polite to ask you to bring something to share and will say, 'just bring yourself.' Think about whether you really want to turn up empty-handed. This is the one time hostess gifts like chocolates, wine, champagne, or flowers are usually acceptable. But why not explore small gifts your hostess will enjoy? Each of these inexpensive gifts are interesting ideas for what to bring to a dinner party that's non-alcoholic.
Recipe journal or cookbook with delicious dinner party menus for their next event




Baked goods like homemade biscuits, or a jar of homemade jam




Lovely candles or essential oil diffusers they can add to the setting or keep for later




Chic homeware items like glasses, wine coolers, ice buckets or cocktail accessories




Wooden chopping boards, cheese boards or serving plates to help them serve up




If it's a family event, card, board or pool games will help keep everyone entertained
Is It Rude To Bring Food To A Dinner Party?
Many hosts and hostesses have planned a curated dinner menu and don't really want food as a gift. It can also be frustrating if guests bring nibbles and everyone is full up before the meal itself! If you're going to take food, ask beforehand and respect your host's wishes. Choose something they can enjoy for breakfast the following day or that can be kept for the hosts to enjoy themselves. There are also many other fabulous food-related items that will go down a treat.
Good olive oil, vinegar, garlic, olives, tapenades or anything delicious for the pantry




A bottle of premium port, cognac or whiskey to savour when the guests are gone




Colourful fruit platter or cheese board they can serve after dinner or stash away




Collection of craft beers, cider or a cocktail kit - just for the hostess to enjoy




A gift basket filled with favourite gourmet food and drinks to keep for another day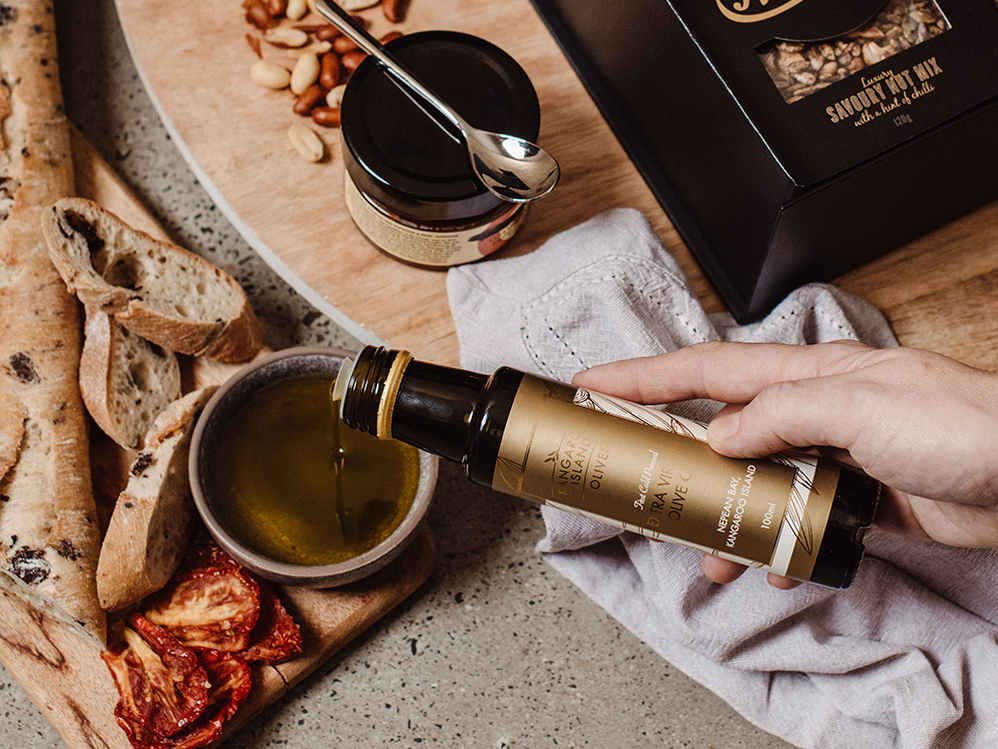 Indulgent Hostess Gifts From The Hamper Emporium
If you're searching for something extra special to say 'thanks for having me', then browse our collection of indulgent hampers. There are ideas for what to bring to a casual dinner party and holiday hostess gifts that will show them how much you enjoyed your stay. For more formal dinners or special occasions, you'll find impressive luxury hostess gifts with sparkling champagne and extravagant little treats. There's no better way to show your appreciation for all their hard work and glorious food!