Unique Gift Card Message Ideas For Important Occasions
Author: Michelle Richards Date Posted:9 November 2021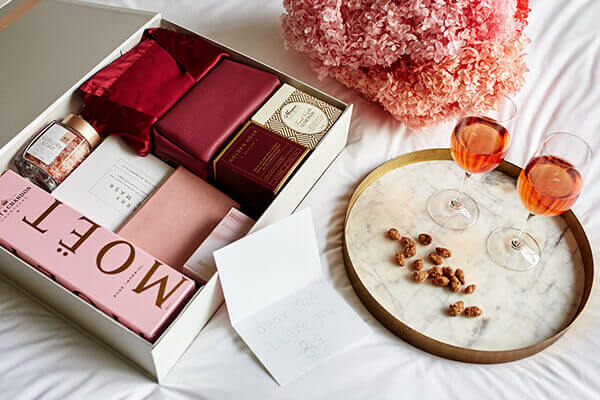 Inspiration for what to write on a card
We've all been taught to open the card before we unwrap our gift. The special sentiment or message that the gift giver has chosen just for us adds meaning to any present. That's wonderful when the card includes a lovely quote or heartfelt message. But it's not particularly inspiring to open a card and read:
'To Mary,
Love from Tom.'
Really? You can do better than that!
We know that trying to come up with something meaningful and personal to include on a gift card can be tough. So, we've collated a whole list of inspiring messages for gift cards just to help you out. We have quirky gift card messages for special occasions, heartfelt things to say in a card, and unique card message ideas for all the most popular occasions to help you stand out from the crowd.
Perfect romantic gift card messages for anniversaries
Your wedding anniversary or Valentine's Day with a new love are occasions when it's important to come up with the right words to include in your card. Here are our favourite romantic gift card sentiments suitable for any occasion but particularly as ideas for what to write in a first anniversary card or Valentine's Day card for your significant other.
Tonight is all ours. I can't wait to celebrate with you.

You take my breath away. Be mine, always.

Every time I think it's impossible to love you more, you prove me wrong. Always and forever.

On this day and always, I hope you feel how much I love you and know how grateful I am to have you in my life.

My life just wouldn't be the same without you in it. I love you.

[Five] years ago today, you made me the happiest man/woman on earth. Today, I still feel like I'm the luckiest.

We've been married for 365 days, and every day I discover new things about you to love.

You fill my days with love and laughter. I'm so grateful to be sharing this wonderful adventure with you. I look forward to the wonder of our future together.
Best quotes about love to include in a gift card
Famous sayings and popular quotes for special occasions are great for a reason. While these quotes might not be totally original, they are tried and true messages that have stood the test of time.
'True love is finding your soulmate in your best friend.' – Faye Hall
'In all the world, there is no heart for me like yours. In all the world, there is no love for you like mine.' – Maya Angelou
'Giving someone a piece of your soul is better than giving a piece of your heart. Because souls are eternal.' – Helen Boswell
Quirky and unique gift card sentiments for milestone birthdays
You've chosen the perfect gift for the birthday girl or boy, and now you need message ideas to include on their card. These gift card sentiments are all versatile ideas that would work for any adult birthday card message.
Like a fine wine, you improve each year. Happy birthday!

Happy birthday to one of my favourite people in the history of ever.

Be safe, have fun, take pictures, and enjoy every minute of your 18th birthday!

How can you be 18 already? It feels like just yesterday, you were 17.

40 is the perfect age. You're old enough to afford the good stuff and (just) young enough to enjoy it!
Graduation gift card messages
Graduation is a big moment but, unless it is your own child graduating, you're probably not going to buy an expensive graduation gift. Usually, a simple congratulations card and maybe a gift voucher is enough for a graduation gift. If you're giving only a card with money or a voucher to a friend or family member who is graduating from uni or high school it's even more important to get the message right.
You have earned every measure of success. Congratulations.

You did it! Congratulations to my favourite graduate! I am so proud of you.

Dream big - Reach far - Shine bright - You're a star, Congratulations on your graduation!

I never doubted that you'd make it! Knock 'em dead.

I am so proud to share in the excitement of your graduation day. Congratulations.

Your hard work has paid off. Wishing you every success for the future.

You graduated! Now it's time to take on the world (but first, you've earned a holiday).

We're thinking of you as you graduate—with pride for today and hope for tomorrow. Our love and support go with you always.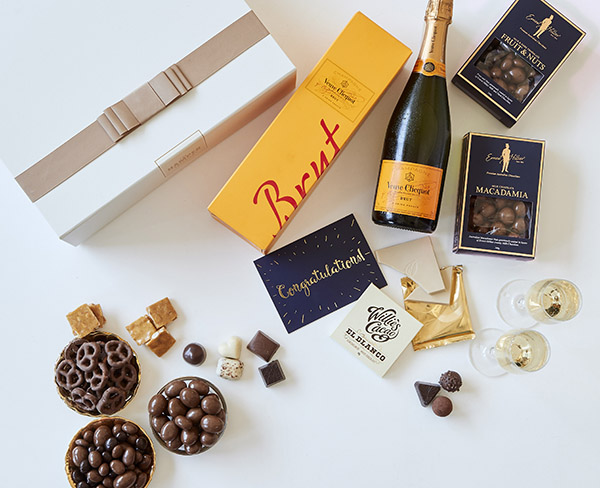 Great thank you gift card messages
A thank you gift card is an important way to show your gratitude. Whether it's for something big or small, showing your appreciation is just good manners. Here are ideas for what to say in a thank you card.
I couldn't have done it without you. Thank you.

There are not enough words to express my gratitude. Thank you just isn't enough!

Thanks for your patience, your kindness, and your friendship. I appreciate all you do for me.

Please accept this gift basket as a token of my thanks.

Your kindness means the world to me.

Thank you from the bottom of my heart! I hope this gift brightens your day.

Thank you for a job well done!! You made the whole thing look easy.

I am so grateful for all you do. I can't thank you enough.
Ideal sympathy card messages
Sending a condolence card is so important if you have a friend who has suffered a loss. But knowing what to say is never easy. Often, keeping it simple with a genuine and honest message is best. Here are some ideas for genuine sympathy messages from the heart.
I have no words to express my sorrow for your loss, so let me simply say, 'I'm sorry'.

I stand beside you through your grief.

Please accept our most sincere condolences and know that you're in our thoughts

With love, I'm sending you strength, courage, and peace.

I am here if you need a shoulder to cry on.

Sending love to you and your family during this difficult time.
Words to make a difference
Including a unique and special message in your gift card is the best way to make your gift recipient feel loved. When you order a gift basket from The Hamper Emporium, you can include a free personalised gift card to be delivered with your present. During the checkout process you'll have the option to include a message with your gift hamper. Simply write your personal sentiments and it will be printed on their gift card. Make an impression!