What To Send When Someone Passes Away
Author: Nikki Barnett Date Posted:17 August 2021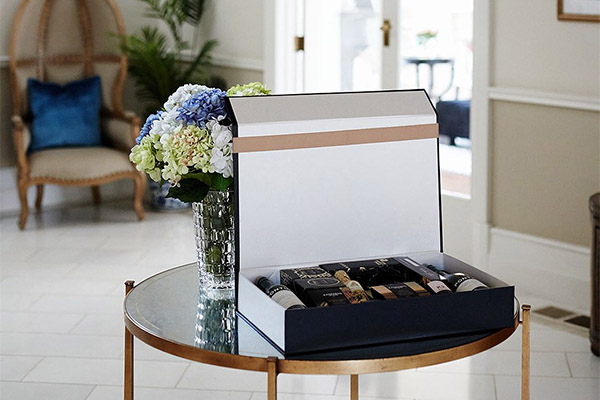 Heartwarming Ideas To Comfort Someone With Sympathy Gifts
There is nothing more difficult in life than losing a loved one, and it's something that changes our lives irrevocably. We may all grieve differently, but there is no timeline or magical cure for the sadness and loneliness which we all feel. Coping with the overwhelming loss is always helped by knowing that we're supported, cherished, and not alone.
When someone experiences this loss, it's completely natural to empathise and want to offer comfort in some way. But sometimes, we are lost for the best things to say to someone in grief or which thoughtful condolence gifts will express our genuine sympathy. A letter or card sometimes doesn't seem enough, and many people prefer sympathy gifts that aren't flowers.
Here at The Hamper Emporium, we think there are really no strict rules to reaching out. If you're not sure what to do or say, that's perfectly ok. Everyone is different and will offer comfort in their own way. It's important to show up: not to show up perfectly.
Our Golden Tips For What To Say When Someone Dies
A sympathy card or gift helps to acknowledge that something overwhelming has happened and that you're thinking about them and sending your love. Finding precisely the right comforting words to say when someone dies can be almost impossible. But if you follow these golden tips, you won't go far wrong.
It's never too late
Sending a sympathy card or gift isn't like sending a thank you note; there is no time limit. Sometimes, when things are quieter later on, it can even be better and feel very reassuring.
Focus on them
Words should express compassion, not empathy, so try not to reference your own feelings or similar experience. Instead, it's lovely to share a precious memory or happy story about their loved one to honour their memory.
Offer specific help
Always be specific, and don't leave things open-ended. Instead of "If you need anything, you know I'm here", explain exactly how you can help during their time of grief or say you are on your way to drop off dinner.
Avoid old clichés
It's best not to use platitudes like "they are in a better place", even if they are true. Clichés are not really comforting to someone who's in pain and struggling to find meaning from their loss.
Email is okay
If, for any reason, you can't pen a note or card, then get in touch by email to offer your thoughts and love. As long as it's not too casual and your words speak from the heart, it won't diminish the value of them in any way.
Send beautiful tokens
If you're sending a sympathy gift box, then always choose tokens of beauty and thoughtfulness. Receiving lovely personalised items or something to offer comfort when you're grieving can be extremely healing.
10 Unique Sympathy Gifts To Send Your Love And Bring A Smile
Dealing with losing someone can be complicated, and there are many different things you can do to comfort a loved one. Cards, letters, messages, flowers, and beautiful personalised gifts all have a role to play. The main thing is that you offer your support, help and company in any way you can. Just letting them know you are thinking of them in their time of grief is often enough.
A written sympathy or condolence message is always meaningful. You can choose a heartfelt card or a beautiful quote to express your feelings to those who are grieving. "Kind words can go a long way" as the saying goes.




Send a lovely compassionate gift or care package full of pampering treats, beautiful candles or stress-relieving products. Few things are more touching than a beautiful sympathy gift box with a hand-picked selection of goodies sent with love.




Providing them with something tangible is always a sweet gesture to offer comfort. Any kind of help, from washing and cleaning to running errands or babysitting, is a practical way to show your love.




Handling meal preparation and cooking can take some of the stress away, so send over a delicious home-cooked meal. Dropping off regular gifts of food or snacks as a pick-me-up is a really helpful and comforting sympathy gift idea.




If you can't send comfort food, then go for some gratuitous treats or reassuring favourites. Choose sympathy hampers wine, gourmet foods, delicious nibbles or heavenly chocolate assortments to make them feel better.




Unless the family requests otherwise, always send a beautiful arrangement of flowers. It's always nice to gift this to the bereaved and family. Choose favourite blooms or a small plant to express your personal condolences.




Some people choose a favourite charity for donations, but even if they don't, this is a lovely way to show your support. You can even send a memorial contribution to help with expenses or something beautiful on the day of the funeral.




A wonderful sympathy gift idea for loss is giving a gift that honours the loved one's name. Choose something that can be engraved or can have their name attached to a small certificate or plaque.




Gifting a tree or shrub is a caring and compassionate way to share your sympathies. It's a truly thoughtful gift that can be celebrated and enjoyed for years to come and provide long-lasting comfort to all of the family.




If you're looking for gifts like this to send following a loss, you can always opt for a gorgeous keepsake gift box, decorative blankets, plaques, photos or personalised items. These all signify that their memory will never be forgotten.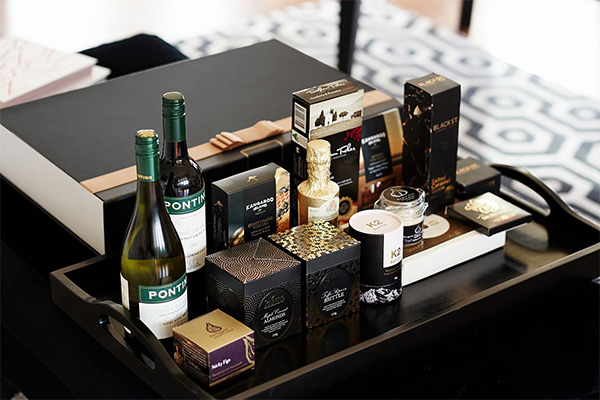 Send Your Sympathy In A Basket From The Hamper Emporium
A bereavement and sympathy gift basket can be a really comforting gesture when there just aren't words. They can make a dramatic difference to someone's emotional well being, especially if you can't be there to comfort them in person. A condolence hamper is a genuinely warm thought that will help to bring a little happiness and relief.
At The Hamper Emporium, we specialise in blending just the right amount of pampering with beautiful and useful items. So, if you're wondering what to put in a sympathy gift basket, just browse our collection for ideas. You'll find calming or rejuvenating options, together with gourmet food and drinks hampers packed with luxurious items. They all send a message of support, comfort and love. Hopefully, they will even raise a small smile in the midst of those tears.