Why Do Australians Celebrate Christmas In July?
Author: Nikki Barnett Date Posted:1 July 2020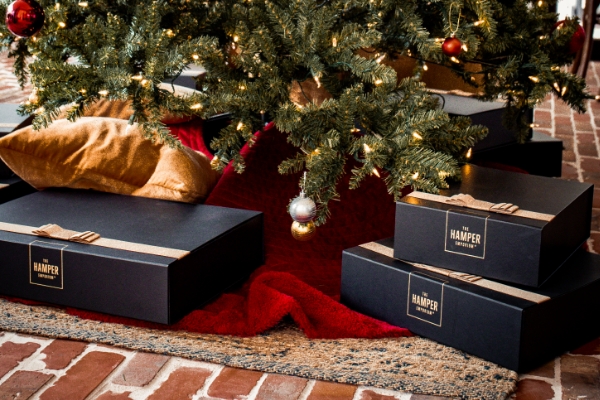 What is this tradition really all about?
You have most likely heard of—or even celebrated—a tradition called Christmas in July. Every year many Australians far and wide have a good time during the middle of winter in addition to the hot Christmas they enjoy at the end of the year.
It is by no means a replacement of the real Christmas we all celebrate on the 25th of December during the Australian summer but enjoyed as an additional celebration. This pretty recent movement is growing in popularity each year all around the country but is not an official holiday, yet.
So, what exactly is Christmas in July? How did it start and why do we celebrate it? Apart from the obvious reason as an excuse to catch up with family and friends and have a few drinks together?
Let's find out…
What is the history of Christmas in July?
There are many theories online about where the idea behind Christmas in July originated. Some say it was first mentioned in a French opera back in 1892, others believe a North Carolina girls camp started it in 1933. A Baptist church in Philadelphia claims they used it as a way to gather gifts early on in the year to make sure they had enough time to distribute them to their missions all around the world.
The phrase Christmas in July has been around since the early 1980s and many believe that a group of visiting Irish tourists saw the snowfall in the Blue Mountain region of New South Wales. They apparently were reminded of Christmases spent back home and started to feel homesick. After convincing the owner of their hotel to throw an event called Yulefest to celebrate Christmas, word spread like wildfire and soon all of the Blue Mountains region joined in.
What date is Christmas in July?
Many Aussie home celebrations and themed business parties are being held anytime in July, however, ideally it is celebrated on the 25th of July or the weekend as close as possible to that. It is therefore making it the perfect mid-year point to exchange another gift with family and friends or have a reason for a catch-up.
Why do Australians celebrate Christmas in July?
While the northern hemisphere celebrates their Christmas with mulled wine, fairy lights and markets, Australians at the same time will most traditionally enjoy a cold beverage paired with a seafood platter followed by cricket on the beach played in shorts and singlets.
Just like many other southern hemisphere countries like New Zealand and South Africa, Australia has British and European heritage and therefore a strong attachment to those traditions.
There is just something about family gatherings in warm attire over hearty foods and hot drinks in front of a fireplace.
The general idea is to attempt a wintery Christmas that we, unfortunately, don't get here down under. But many agree that 12 months is way too long to wait for a bit more Christmas cheer. And even though most of Australia doesn't get snow even in July, many events try for a white celebration—even if it's with fake snow. Otherwise, a grey Christmas is close enough.
Did you know even the Americans enjoy a second Christmas?
Seems strange, right? But it is true. As early as 1940, the release of the Hollywood movie 'Christmas in July' gained national attention. This was followed by the US Post office and US Army and Navy officials throwing a Christmas in July luncheon in New York in 1944 to promote an early Christmas mailing campaign for all the servicemen stationed overseas during World War II. The luncheon was such a huge success that it was repeated the year after.
American advertisers began using the Christmas in July themes for summertime sales in the early 1950s. In the United States, it is mostly used as a marketing tool rather than a traditional holiday. Television stations may choose to re-run Christmas specials to support many stores' big Christmas in July sales.
Nowadays, the northern hemisphere's celebration of this tradition is deliberately ironic and often includes Santas, ice cream, other cold foods and gifts. Many American night clubs host large public Christmas parties, the Danish put out their traditional decorations on a green lawn and the Italians celebrate it at the end of June.
What is the best way to start your own Christmas in July tradition?
Together with family and friends of course!
Why not throw a great corporate Christmas in July themed party in your office? You can also use the opportunity to celebrate the new beginnings of the financial year.
Christmas is a time of year that brings the best out in everyone and we all look forward to for months. It is a beautiful time of family gatherings; creating memories and sharing moments to be cherished forever.
A bi-annual celebration is a great way to bring people together. No matter if a traditional Christmas dinner, a beautiful party with friends or a staff cocktail evening, 'Christmas in July' is the perfect excuse to have a few drinks and laughs together. Light the fire, dig out your most colourful Christmas sweater and decorate your place with fairy lights and Santas.
Why not start the evening with a beautiful and decadent platter of gourmet nibbles paired with a quality drop from your favourite winemaker? The Pure Gold Luxury Foodies Hamper is the ultimate choice to celebrate the day and your guests. Whether they love champagne, red or white wine, this gourmet feast showcases all three matched with a unique selection of artisan nibbles and treats.
Choosing from a wide range of gift boxes to suit everyone's taste, our Gourmet Food & Wine hampers will impress all your guests. Here at The Hamper Emporium we love to be part of all your special moments and have therefore created a gift basket for any occasion we will deliver FREE Australia wide.
Let the celebrations begin!