Words of Appreciation For a Professional Thank You Message
Author: Michelle Richards Date Posted:5 July 2022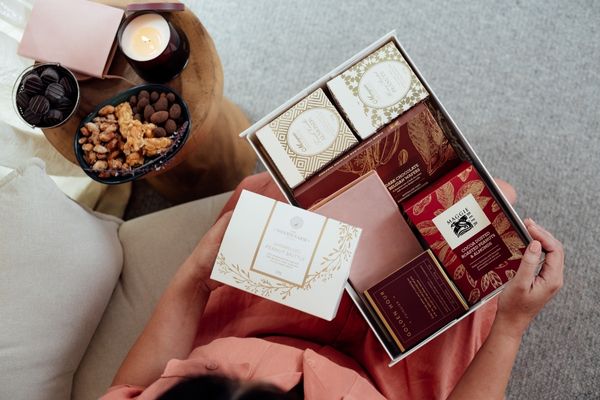 Writing Tips For Expressing Your Professional Gratitude
The simple words 'thank you' embody one of the strongest emotions we can feel. Gratitude. Most of us are comfortable expressing our thanks to loved ones, but everyone wants to feel appreciated, even our clients and co-workers. Saying a professional thank you can go a long way.
A thank you letter of appreciation, whether handwritten or by email, helps maintain and build our relationships. In the professional world, showing your gratitude can help with job offers, advance our careers, and even lead to new opportunities or business with a client or networking contact.
Valuing and nurturing business relationships is an essential part of working life. Imagine the goodwill you're generating when you send a little thank you gift along with some lovely words of appreciation! Our range of thank you hampers are designed just for these occasions.
Why send a professional thank you message?
Giving thanks is much more than a thoughtful gesture. Research shows it's beneficial to the sender as well as the recipient and will make you feel positive and happy. Showing appreciation for colleagues or staff indicates acknowledgment for their hard work and achievements. The same is true for clients, bosses, mentors and any other work associates. Heartfelt thank you wishes are the perfect opportunity to create strong relationships, loyal and satisfied clients and an excellent working experience.
When to send a professional thank you note?
There are many situations where work etiquette calls for a professional thank you letter or email. Take time to craft the perfect message that communicates your thoughts and uses the correct tone. It's a talent we should all nurture!
Thanking a business colleague for their mentorship




Praising a supplier for excellent service or support




Complimenting a colleague on their work and achievements




Following up on a successful networking meeting or appointment




Thanking a potential client or associate for their time




Responding to business feedback - negative and positive




Thanking a job interviewer or someone who helps with a job search




Acknowledging help with referrals or networking contacts




When a company awards you a shiny new contract




Anytime you feel something warrants your general appreciation!
How to show appreciation for client referrals?
Referrals are a lifeline in many businesses and can be a valuable and cost-effective marketing tactic. Expressing your appreciation for any referrals and sending a thank you to the person is vital. Referral thank you letters or emails should be courteous, concise and sincere. You want to express your genuine appreciation and create a connection. Choose a tone somewhere between casual and formal, and be consistent and specific. Depending on the referral, you may also want to offer a discount on future purchases or decide to send a professional referral gift along with your thank you note.
How do you write a professional thank you email?
A handwritten letter is always much more personal, but when it's time-sensitive, an email is better. It's currently the preferred communication mode in the business world and will elicit a prompt response. For example, you could show your appreciation for an interviewer and create a positive impression before they even make their recruitment decision. Thank you emails don't have to be long but spend a little time making sure they sound sincere.
Here are 8 tips on how to write a professional thank you email for support or appreciation:
Send your thank you email within 24-48 hours of the event you want to thank them for.




Keep the subject line short and focused on the exact purpose of your message.




Greet your recipient in a professional and appropriate way depending on who you're writing to and the occasion.




Start your email by expressing gratitude for their actions and mention specific details to personalise your message.




Compliment them and make positive comments about the subject along with references to your future relationship.




Finish by reiterating your heartfelt thanks and adding an appropriate sign-off so you leave a positive impression.




Include your full contact information, so they know how to communicate with you further. It's fun to develop an email signature for a professional look.




Always proofread your email message thoroughly and check there are no grammatical errors or typos. An error-free message is key!
What to say in a business thank you message?
How to thank someone professionally depends on your relationship and why you want to show gratitude. Your note will always be appreciated, even if you can't find exactly the right words. People love to be thanked. It makes them feel good, and they always remember someone who took the time and made an effort to send a warm note or email.
Here are some professional thank you note examples and phrases to get you on your way:
I appreciate your help and look forward to our continuing relationship.




Many thanks for giving me this fantastic opportunity and sharing your advice.




I am so very thankful for your time and appreciate your advice on career options.




I sincerely appreciate the assistance you provided during my job search.




Thank you for sharing your expertise and providing me with much-needed advice.




Thank you for spending time with me and for your helpful insights and mentorship.




Thanks so much for the support you provide for my business - it's sincerely appreciated.




I am grateful for all your help and assistance - please let me know if I can return the favour.




I appreciate the confidence and support you always show me.




Thank you for your hard work and the effort you put in every day - you are the best!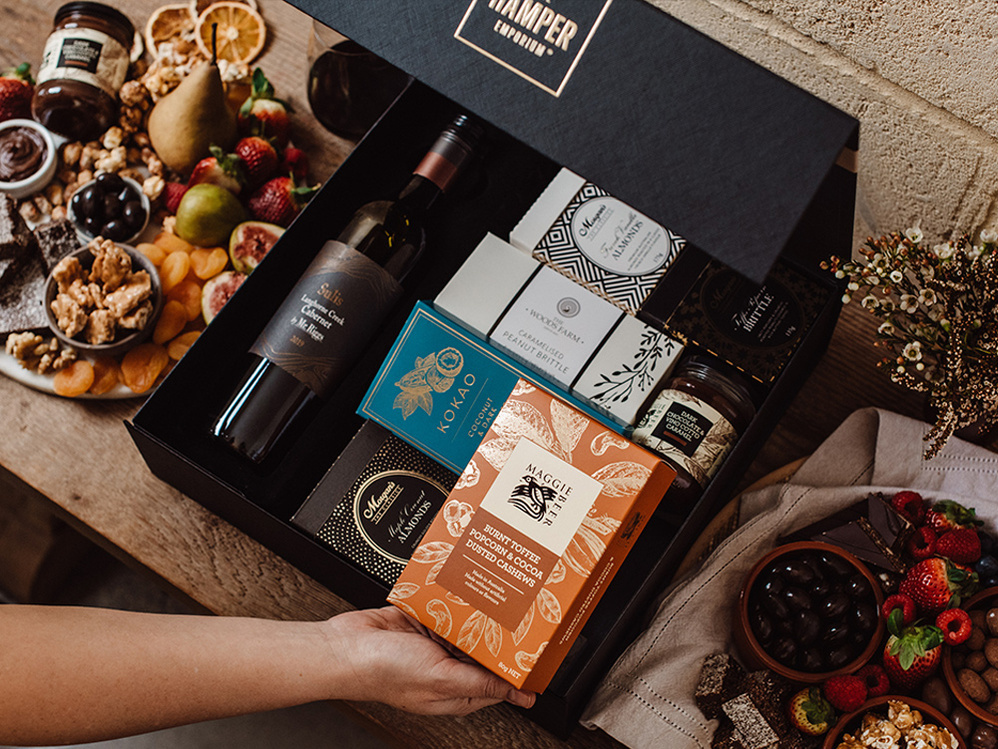 Send Stunning Professional Thank You Messages For Clients
When someone has gone 'over and above' or you want to say the warmest of thank yous, look no further. Some of the best thank you notes ever written come with a thoughtful gift from the heart. Inspire them with feast-filled hampers, tasty treats or a toast of premium champagne. Our impressive thank you hampers are sure to make your recipient feel totally appreciated and valued. You can even add a personal thank you gift card message!