Top Selling Brisbane Gift Hampers
Want to send a luxury gift hamper to someone special in Brisbane? The Hamper Emporium offers free delivery on the full range of gift hampers to Brisbane addresses and Australia-wide. Our beautiful gift baskets can be delivered to friends and family in Brisbane to celebrate a birthday, Christmas, to welcome a new baby, an anniversary, or any special family event. We also offer customised gourmet gift baskets and corporate hampers ordered online for fast delivery to businesses in the Brisbane metro area and throughout Queensland. With so many luxury hampers for every occasion to choose from, it's easy to see why The Hamper Emporium is Brisbane's favourite hamper delivery service.
Once you have selected your favourite gift baskets, you can easily place your Brisbane order directly through our website. We'll make sure your gift hamper is safely delivered to your recipient in no time. We also offer premium gift boxes and personalised gift cards for our hampers in Brisbane so you can make your gift delivery even more special.
---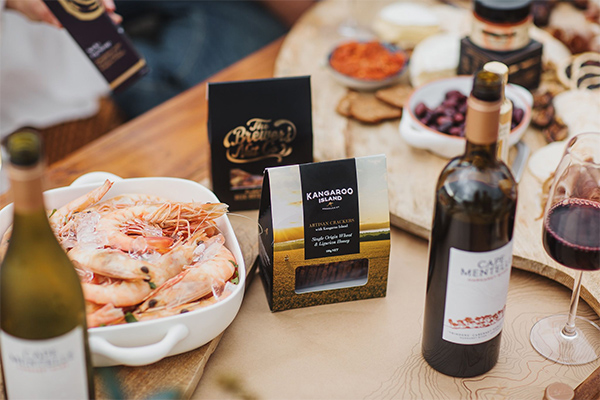 Supporting Australia's Finest Gourmet Producers The Hamper Emporium is always proud to support local Austra...
Read Full Post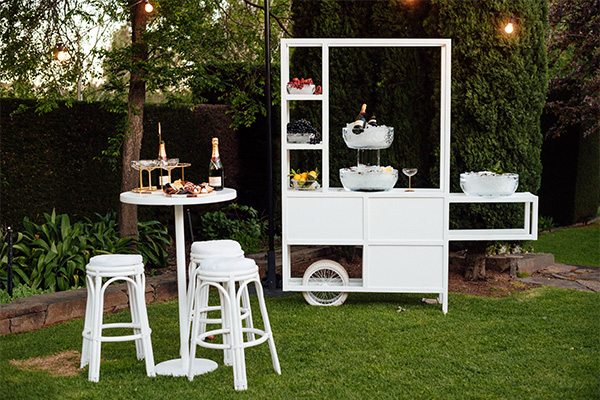 The Best Networking Ideas For Your Business Making the decision to organise a business lunch or host a corp...
Read Full Post
The Best Hampers in Brisbane
The Hamper Emporium team believes in making every day an occasion to be celebrated, and we couldn't be more proud to be Brisbane's preferred gift hamper store. We want the bustling Brisbane community to have the best of the best with a great variety of gift baskets to pamper their loved ones and colleagues. We offer fast and free delivery options because we love spreading cheer right across Brisbane and regional Queensland. Every gift basket is created to offer fantastic value for money, with gourmet favourites to impress, and beautifully presented in our custom gift boxes. We have a great selection of hampers that will satisfy all your gifting needs, including our fabulous Christmas gift hampers perfect for Brisbane family and businesses.
If you need inspiration for the best hamper to order online for delivery to someone in Brisbane, we can help with recommendations for the best gift boxes. Blessed with sunshine and plenty of great outdoor spaces, Brisbane residents love sparkling wine and champagne hampers with gourmet food to share. Our range of sweet and savoury gift boxes that include wine are popular for picnic hampers throughout Brisbane and The Gold Coast. Our Gourmet Bites hamper and other foodies gift baskets for sweet tooths are especially popular with a selection of chocolates, nuts, candy, and sweet biscuits.
Gift Baskets Delivered In Brisbane
The Hamper Emporium offers a range of gift basket delivery options for our gourmet food and wine hampers in Brisbane including our corporate gift baskets, personalised baby gift hampers, and best-selling Brisbane Christmas Hampers. We've got gifts for Brisbane and Queensland based friends, family and clients covered, but did you know we also offer FREE Australia wide delivery of your gift boxes, with free personalised gift cards and a range of delivery upgrades available if you need to have something arrive fast to their door with express shipping. Just complete the order form with delivery information once you have your favourite hampers in your shopping cart! Brisbane hamper delivery options include:
Express delivery to Brisbane, major metro areas, and regional or remote areas.
Preferred day delivery for locations including Sydney, Melbourne, Brisbane and Perth.
Australia-wide free standard hamper delivery service through Australia Post
Use our Delivery Calculator to work out the delivery service times to Brisbane or your Queensland location. Times may vary for Christmas Hamper Brisbane delivery due to the demand over the Xmas period. Large corporate gift order delivery times may vary also vary based on delivery locations and seasonality. Free Australia-wide delivery is standard for orders sent through Australia Post.
Who doesn't love FREE Shipping?! We know our customers do, which is why every one of our Brisbane gift hampers, no matter how large or small, includes free delivery to the door of your lucky recipient. Gift hampers from The Hamper Emporium are best-sellers right across Australia, and we know you'll love our selection as much as the 300,000 amazing customers we've delivered to, have loved their beautiful, gourmet gift hampers.
As Australia's premium gift hamper provider, we're proud of how far we've come and the wonderful gift basket delivery service we offer. With over a decade of experience in delivering smiles right across Australia, we've learned a thing or two about creating beautiful, delicious, luxurious gift hampers that Brisbane and all of Australia are crazy about!
Our hampers, whether it's our best-selling Brisbane hampers or our entire Australian gift hamper or Christmas gift range, are presented in our specially designed luxury keepsake gift boxes. When our hampers arrive at their destination, our first goal is for them to be breathtakingly beautiful, and once they are opened, each and every item has been carefully selected for luxurious quality and flavour, the best wine, spirits and pamper gifts. No matter the occasion, your Brisbane friends, family and clients will be spoiled with their gorgeous hamper. Whether you are ordering from overseas or elsewhere in Australia, we'll deliver right to their door in Brisbane for free. We offer a range of payment options including hamper delivery with AfterPay and ZipPay.
What Are The Best-Selling Brisbane Gift Hampers?
Our great range of gift hampers makes it easy to find the best hamper for any special occasion. There's a reason our customers keep coming back for more! We know the sorts of delicious food, wine, and gourmet hampers Brisbane residents want. If you're looking for the best hamper to order for your special someone, browsing the top selling popular hampers according to recipient and occasion can help with gift basket inspiration. Sometimes, our most popular gift hampers Brisbane are different to what customers are ordering in the rest of Australia. If you want specific ideas for what to include in a Brisbane gift basket, we've listed our 2020 best-selling hampers Brisbane and The Gold Coast areas, plus recommendations for the special occasion our gift boxes are ordered for.
Birthday Gift Basket Brisbane - Cape Mentelle Sweet Gourmet Hamper
Anniversary Gift Hamper - Luxury Chocolate & Veuve Clicquot Hamper
Christmas Gift Box - Everything But The Ham Hamper
Corporate Gift Baskets Brisbane Delivery - Red Wine & Nibbles Hamper
New Baby Gift - Iconic Baby Essentials Hamper
Pamper Hamper - Jurlique Rosewater & Moët Rosé Hamper
Get Well Gift Basket- Cape Mentelle Sweet Gourmet Hamper
Gourmet Food & Wine Gift - Premium Red & White Wine Hamper
Father's Day in Brisbane - Men's Nourish and Nurture
Mother's Day in Brisbane - L'Occitane Cherry Blossom & Moët Hamper
Order Online And Send The Best Women's Pamper Hampers To Brisbane, QLD
Without a doubt, when it comes to spoiling the women of Brisbane with gifts that are truly special, our pamper hampers win time and time again. We've sourced the world's finest skincare and pamper gifts that are guaranteed to bring a smile to her face. Even better, with Brisbane pamper hampers available across a range of prices and styles, there's something for every woman and every budget. These hampers are perfect for Mother's Day, a birthday, or anniversary.
If you're wondering what our best-selling Brisbane pamper hamper has been so far, it's our Jurlique Rosewater & Moët Rosé Hamper, the perfect indulgence gift basket. This luxury gift hamper for women is packed full of sweet treats and delicious delights along with luxury hydrating and restoring facial care, bath products, a silky robe, and champagne. These are pampering gifts selected to ensure she feels as loved as possible.
Our Jurlique Rosewater & Moët Rosé Hamper features the exquisite Moët & Chandon Rosé Imperial, a deliciously light and summery champagne to bring the luxury of French Champagne to her door. Imagine as she sits back, soaks in some downtime and sips on some bubbly, she's going to be forever grateful for this beautiful gift she's received from you. Of course, it's not just Moët she'll receive in this luxury gift hamper, she'll adore the spa-quality skincare from Jurlique. This amazing skincare features the finest Australian ingredients, made with passion and love by an Australian company with a world-renowned reputation for quality and nourishment.
Our Wine Hampers Are Brisbane's Best Selling Gifts For Good Reason!
When it comes to luxury wine hampers in Brisbane, we've researched to find the best Australian wines for our customers. When you order a gourmet hamper with red or white wine, your lucky Brisbane friends and family will find award-winning wine from Australia's most popular wine regions, most having received the highest ratings from James Halliday. If you're planning a special family celebration, or want a birthday gift to impress, we're sure you'll find something perfect for lovers of red wine and white wine at an affordable price packed full of their favourite gourmet produce.
Premium Red & White Wine Hamper
This versatile party pleaser is the perfect hamper for a Brisbane BBQ. It includes a bottle of red and white wine from one of Australia's most celebrated wine regions, with a Cape Mentelle Margaret River Shiraz and a Wallcliffe Semillon Sauvignon Blanc. These premium wines are paired with sensational Australian flavours and gourmet nibbles including savoury nuts, Kangaroo Island gourmet olives and artisan crackers, roasted capsicum tapenade, and more. This is a truly elegant gift hamper for all occasions
Chandon In Bloom Cocktail Hamper
For something special, sweet and beautifully pink if you're looking for a women's wine hamper to have delivered to Brisbane city or surrounds, our Chandon in Bloom is a luxury cocktail hamper just perfect for her next party. An absolutely gorgeous idea for a Brisbane summer picnic, a hen's night, engagement party, wedding or girls' night out. This kit includes a stunning shaker and pourer, a matching gold jigger, a bottle of the delicious Chandon Sparkling Rose, Bouvier Raspberry and Mint Syrup, Belvedere Vodka and so much more. Get ready to shake, serve, and garnish with colourful, edible Australian wild flowers. Beautifully presented in our luxury cream keepsake hamper box with ribbon detail, this is an affordable way to send a gift to cocktail lovers in Brisbane or across Australia.
Brisbane Beer and Cider Hampers
Kick back, relax, and enjoy gathering with friends with a hamper to share. You'll enjoy the best craft beer selections with your mates when you arrange a gift delivery in Brisbane. You can order a variety of beers from around Australia, choose your favourites with a Corona Beer Hamper or James Squire Ales, or choose a refreshing Cider Hamper. Each of our beer and cider gift boxes include a great range of savoury snacks to share.
Luxury Brisbane Gift Delivery For Every Occasion
We can't think of a single occasion where receiving a unique gift hamper wouldn't be appreciated. Over many years of listening to our customers, and our suppliers, we've created a range of hampers that offer something for every person and every occasion. Trying to find the perfect newborn baby gift for the latest family member in Queensland? One of our baby gift hampers is the perfect solution every time. Our baby hampers include goodies for the special new baby, and also something special for the new parents too, including gourmet food and chocolate gifts. We've sourced the finest in quality children's wear brands, natural baby skin care and of course the most delicious nibbles and award-winning wine and Champagne, so that every newborn hamper that arrives, adds an extra special layer of joy to their most joyous of life events. We also have a range of Mother's Day and Father's Day hampers to celebrate those special parents in your life.
Wondering what to gift for a special congratulations? When it comes to congratulations for buying a house, getting a promotion, finishing university, graduating high school, or even corporate gifts for a colleague winning a contract, our hampers are the perfect way to celebrate. Our high-quality Champagne gift hampers are the perfect congratulations gift, after all, who doesn't like popping a bottle of bubbly and watching the good cheer flowing. Don't forget our Corporate Gift Hampers and Moët Hampers for truly special gift ideas. This world-renowned Champagne always makes an impression when it arrives at the door of someone special.
The most beautiful part of gift giving is that when you select the right hamper from Australia's best hamper company, you know that the gift that arrives at the door of the person you care about is going to be not only beautiful but an entire journey of luxury, pampering and flavour. By choosing The Hamper Emporium to send your Brisbane gift hamper, you are guaranteed that your recipient will be receiving only the finest products, presented in the most beautiful of ways, with the professionalism that you can trust. With our customer service team available to handle any questions or enquiries the purchaser or the recipient may have, our hampers are backed by over a decade of experience, which is why over 300,000 happy recipients can't be wrong!