Moët Hampers & French Champagne

---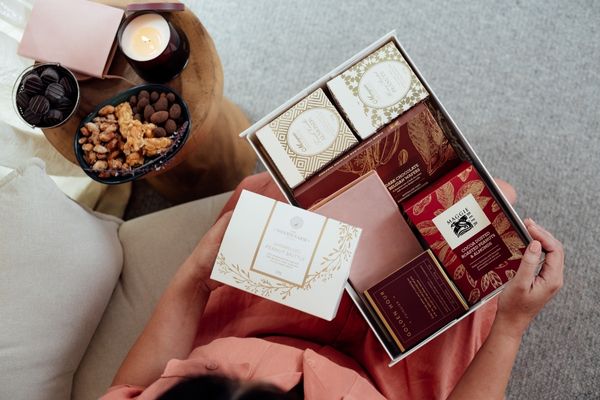 Writing Tips For Expressing Your Professional Gratitude The simple words 'thank you' embody one of the stro...
Read Full Post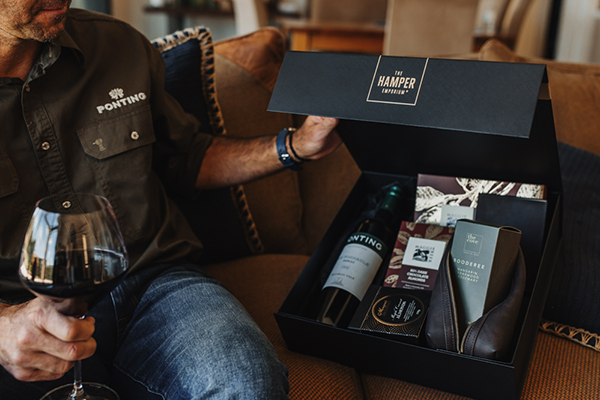 How To De-Stress And Pamper Your Man Guys love to be pampered! Even if they don't explicitly say they are f...
Read Full Post
Moët Hampers & French Champagne
Our Moët & Chandon gift hampers are a luxurious experience from start to finish. Alongside a bottle of world-class champagne, your lucky recipient will also receive an assortment of the highest quality products. From gourmet nibbles and pamper gifts to lavish gifts for new babies and parents, each Moët hamper is carefully curated by our expert team. With FREE delivery Australia-wide, it has never been so easy to gift someone with a little luxury.
Our Moët et Chandon Gift Baskets
The Moët et Chandon label dates back to 1743 and marketed its very first vintage champagne way back in 1842. The grape varieties of Pinot noir, Chardonnay, and Pinot meunier are used to produce almost all French champagne. Most champagnes, including rosé wines, are made from a blend of these three grapes. When choosing a champagne hamper in Australia, traditional French champagne remains the gold standard.
Moët & Chandon's Impérial is the House's iconic champagne and is created from a blend of up to 40% Pinot noir, 40% Pinot meunier, and up to 30% Chardonnay. First created in 1869, this champagne embodies Moët & Chandon's unique style with its bright fruitiness, seductive palate and elegant maturity. A champagne sparkling bouquet has a vibrant intensity of green apple and citrus fruit with mineral nuances and white flowers. It delivers a lush champagne crisp finish of sumptuous pear, peach and apple that is perfect for most foods and for every celebration.
If you're looking for a truly decadent champagne hamper, we have two of the finest bottles of champagne released in Australia with the Moët & Chandon Grand Vintage Champagne 2012 and Dom Pérignon Brut Vintage 2010.
Vintage Moët Hamper
When you really need to impress, our vintage Moët hamper is a premium choice. This gourmet French champagne hamper comes with an exquisite bottle of Moët & Chandon Grand Vintage Champagne 2012 paired with the perfect combination of sweet and savoury treats. The Moët & Chandon Grand Vintage Champagne is made with grapes from a single exceptional year. This means that each release of Grand Vintage is unique. Only the master vintners craft the vintage range so that it perfectly expresses the best of the Moet & Chandon champagne house.
The Emporium Hamper with Dom Pérignon
For a truly indulgent feast to cater for your next gourmet celebration, order The Emporium Hamper with a bottle of luxury white wine, red wine, and Dom Pérignon champagne. From their 2010 vintage, the Dom Pérignon Brut is a stunning champagne with the most delicate of fine bubbles, a bouquet of fresh violets and white peaches, with excellent complexity and depth.
This luxury Moët gift basket contains the best selection of gourmet chocolates, sweet nuts, savoury delights, crackers, rich tapenades, olives, semi-dried tomatoes, shortbread, choc fudge cookies, toffee brittle, milk and dark chocolate bars, sticky fig syrup, caramel sauce, black truffle paste, olive oil, and more. This is an incredible family occasion hamper to send to loved ones, or a wine gift basket with everything to share with your special someone.
Gourmet Food and Moët Gift Hampers
Our gourmet food and champagne hampers are perfect for entertaining. Turn your picnic into an occasion to remember with a fantastic gourmet food and cheese board paired perfectly to suit your champagne hamper selection. The Hamper Emporium Moët & Gourmet Nibbles Hamper comes with everything you need to create an impressive gourmet experience for your special someone. We've paired a bottle of Moët & Chandon Brut Imperial NV Champagne with a premium range of artisan Australian treats and delicacies sourced from the world's finest producers.
If you're putting together a cheese platter to pair with your champagne hamper, a triple cream brie, camembert, or havarti is a delicious accompaniment for a sparkling rosé or champagne. To perfectly complement the Moet & Chandon champagne, our hamper range includes flavourful tapenades, savoury nut mixes, sundried tomatoes, olives, and figs for a rich burst of flavour.
Our Veuve Clicquot Hampers
Moët is not the only premium French champagne. Veuve Clicquot's Yellow Label is the signature of quality and style. From the "Grande Dame of Champagne" in the 1800s, Madam Clicquot, perfected new techniques of champagne production. Within a few years she had made her vineyard into a brand of excellence. Today the bright yellow label is renowned throughout the world as a perfectly balanced champagne. Their house blend is recreated every year from their collection of reserve wines to ensure every release showcases their house style. Grapes from as many as fifty different presses are blended for their Yellow Label Champagne. Pinot Noir dominates to provide the core structure of Clicquot, with the NV blend rounded out with a touch of Meunier and Chardonnay for elegance and finesse.