Cheese Hampers

For lovers of artisan cheese, we have created a range of perfectly paired cheese hampers to give as a gift. For a foodie, a cheese hamper is the ultimate luxury. Arrange delivery of the finest Australian cheese and wine hampers with everything they need to create the perfect cheeseboard or gourmet picnic. For cheese boxes with a difference, The Hamper Emporium's new range of wine and cheese hampers are available to purchase online with exclusive cheeseboard gift sets from Maggie Beer.
---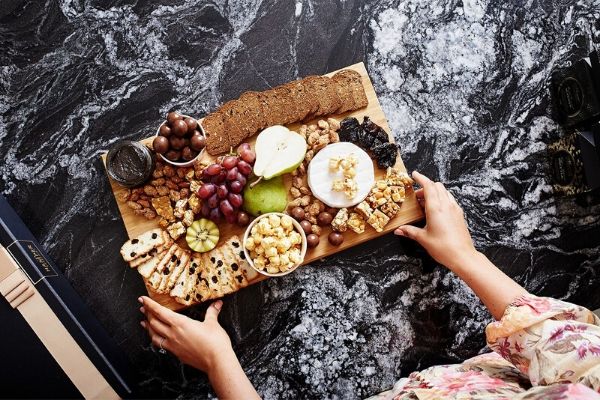 Cheese platter inspiration for your next picnic There's nothing nicer than gathering with friends for an im...
Read Full Post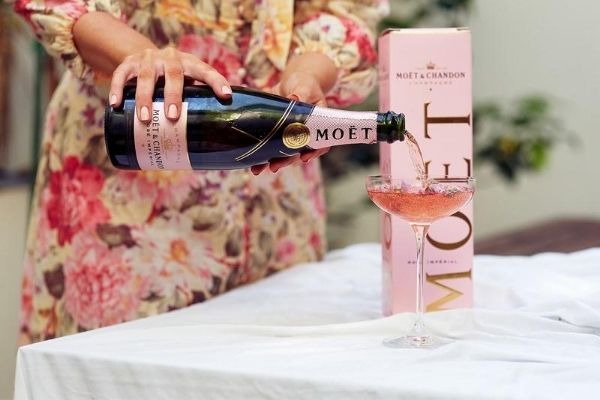 Choose the best wine for your cheese platter If you're ready to become a cheese and wine connoisseur, ...
Read Full Post
Australian Wine & Cheese Hampers
You'll find every one of our Australian cheese and wine hampers has been perfectly curated to offer the best wine and cheese tasting experience. From the essential soft creamy brie and champagne hampers, to bold blue and cheddar cheeses paired with shiraz, or crowd pleasing cheese, chocolate, and cabernet offerings—we offer the best artisan cheeses and gourmet accompaniments for you to enjoy.
Gourmet Cheese Hampers
The Maggie Beer cheese selection featured in our indulgent wine and cheese hampers includes the most popular local and artisan produced fromages. Australia's favourite extra creamy brie, classic camembert, lush truffle triple cream brie, vintage club cheddar, bold blue cheese, caramelised onion club cheddar, and more limited edition cheese lovers gifts.
Wine and cheese gift baskets are the perfect gift idea for a romantic picnic hamper, gourmet entertaining, and for grazing boxes to share.
Freshly Produced, Limited Batch Cheese Hampers
To ensure the freshest product, our cheese hampers are made in limited quantities each week - this means we may sell out of your favourite. We want to make sure your cheese lover doesn't miss out on receiving your gift. In situations when a single cheese product may be out of stock, we will make every effort to substitute with a comparable product of the same or higher value. We will only substitute cheeses that will complement and pair well with the other items in your hamper. For example, Extra Creamy Brie may be substituted with Classic Camembert or Truffle Triple Cream Brie so that your gourmet picnic can still go ahead.
Cheese Hampers for the Best Cheese Lovers Gift
A cheese gift box with a selection of artisan cheeses and gourmet accompaniments makes the perfect gift idea for a cheese lover. Delight them with a cheese and wine delivery created to showcase the best cheese, wine, and food pairings. Or choose a cheese hamper that includes a cheeseboard gift set with cheese knife for entertaining. No matter what their favourite cheese is, our range includes something to suit every taste.
Everything you need to create a cheese platter
For a true taste of the finest Australian gourmet, arrange a gift delivery with a cheese and wine gift basket that includes everything they need to create the perfect cheese platter. For an entertaining platter, they will love the selection of Maggie Beer fruit and quince pastes, olives, truffle paste, nuts, chocolates, and artisan wafers made specifically for enjoying with cheese.
In addition to a selection of cheese products from regional producers, our cheese hamper range includes gift boxes that come with a beautiful timber cheese board, cheese knife, picnic cooler bag, and our most popular gourmet foods for a cheese platter.
Can you put cheese in a hamper?
Cheese is an essential item to include in a good picnic hamper or grazing box. Start with a simple brie for a cheese that goes with everything. Or include a selection of different cheeses as a gift for someone who enjoys exploring cheese and wine pairings. Cheese goes with chocolate, wine, nuts, fruit, chutneys, jams, crackers, and a feast of wonderful foods perfect for gourmet ready made picnic hampers.
Can you send a cheese gift delivery in the mail?
Our cheese gift boxes are designed to make delivery safe and easy, even in Australia over summer! The cheese hampers from The Hamper Emporium are sent in special insulated packaging via chilled delivery service to ensure your gift arrives beautifully presented and in the best condition. Your selection of cheeses are safely stored inside a gorgeous, reusable Maggie Beer branded cooler bag that your recipient will love.
What is the 'best before' date on my cheese order?
The Maggie Beer cheeses included in our hampers are made fresh and have an approximate refrigerated 'best by' shelf life of 23 days. Cheese ripens and develops its characteristic flavours over time, and will be at peak flavour if enjoyed close to the 'best by' date. Don't be concerned if the cheeses in your hamper are close to the best by date. This just means your cheese lover can enjoy a full flavoured and mature cheese. The 'best before' date should be used only as a guide and is not the same as a 'use by' date. Cheese gets better with age! If you want to wait and enjoy your cheese at a later date, use your best judgement. Generally, if a cheese looks good, and smells good, we find that it tastes good!
Cheese Hamper Delivery Options
For the freshest possible cheese delivery, The Hamper Emporium offers refrigerated courier delivery for cheese hampers in Melbourne, Sydney, Brisbane, Canberra, Adelaide and major regional cities. We also offer next day delivery for cheese hampers in Sydney if you order before 9am. To check if delivery is available in your area, simply add a cheese hamper to your cart and view the checkout page. Enter your postcode for a price and delivery estimate throughout Australia.
Sending a cheese hamper as a gift is the ultimate luxury, but please ensure your recipient is available to take delivery. Fresh cheeses are perishable goods, and we want to be sure your gift is received for optimum freshness. Your cheese hamper will be delivered straight to their door via Home Delivery Service in a refrigerated vehicle between 7am and 6pm. You will receive a text message prior to delivery. You can elect to have your hamper left in a safe place if no one is home. Cheese develops its full flavour at room temperature, and there is no reason to be concerned about short stays outside of the fridge. In fact, cheese is best served at room temperature, and should be left out of the fridge for at least an hour before it is eaten. If you are concerned that your recipient won't be home until evening, you can suggest they leave a large esky at the door for the courier to use.