Chocolate Gift Hampers
Whether it's a chocolate gift basket, or a luxury wine gift hamper filled with wine & chocolate delights, at The Hamper Emporium, all gift hampers and chocolate box gifts include free standard delivery, with same-day shipping options and next day shipping options available in Sydney, Melbourne and Brisbane. Our hampers come with a free personalised gift card and are beautifully presented in a custom keepsake luxury gift box. From the moment one of our hampers arrive at the door, your recipient is guaranteed to be impressed by the style, elegance and pure luxury that you've had delivered - just for them.
---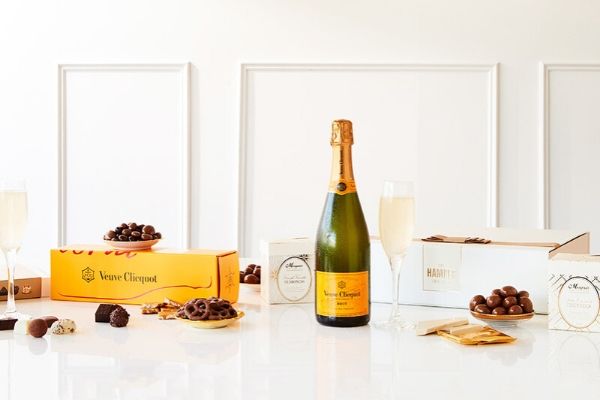 Everyone loves chocolate If you're struggling to choose the perfect gift and don't want to settle...
Read Full Post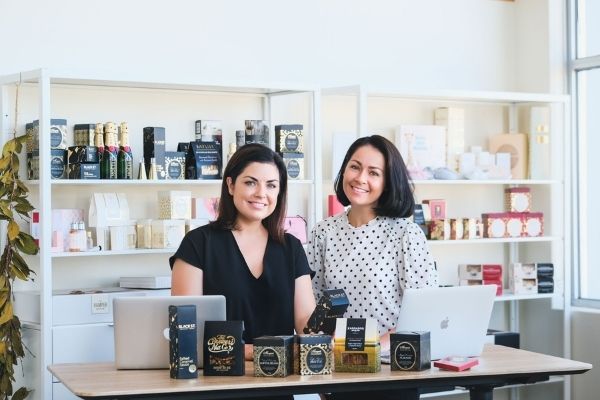 Insider picks for the best gift hampers Here at The Hamper Emporium, we spend an enormous amount of ti...
Read Full Post
Chocolate Box Gifts
Come with us on a journey to bring joy, with Australia's most luxurious chocolate hampers. Paired with Australia's best wine, the world's best Champagne, or with a range of artisan sweets that will truly delight even the sweetest of sweet tooth gift recipients. We've spent over a decade sourcing the world's best chocolate to create Australia's best chocolate gifts with free delivery.
Chocolate Gifts and Gift Baskets
What makes the best gift for any occasion? Chocolate gifts of course! In all our years as Australia's hamper experts, we've delivered thousands of Chocolate gift hampers, and without a doubt, they continue to be some of our best sellers. We work with some of the world's finest chocolatiers such as Butler's and Willie's Cacao to ensure that every choc-filled mouthful is smooth, creamy and decadent.
We've also sourced Australia's finest chocolate from Ernest Hillier. This fabulous Aussie chocolate brand was founded in 1914 and brings over a century of chocolate making experience to Australian customers. When sourcing the finest gourmet food for our customers, we love finding innovative artisan producers, but some of our true favourites are tried and tested gourmet producers who have stood the test of time.
Over the past decade as Australia's leading hamper producer, we've discovered something we think you'll be happy to hear - Chocolate Hampers are always a favourite! Knowing this makes it so easy to send the perfect gift for every occasion because we haven't discovered a single occasion where a chocolate gift hamper hasn't been well-received.
Whether it's the perfect birthday gift hamper, a congratulations gift hamper, or for our corporate customers, a business gift hamper; chocolate gift boxes are the perfect way to show appreciation and send a gift of joy through the mail, bringing a smile to their face and the perfect flavours of the world's best chocolate to their tastebuds.
What Do Australia's Best Chocolate Hampers Contain?
One of the most important things to include in a birthday chocolate hamper is the chocolate itself of course. We don't include just any chocolate in our gift hampers, we've spent many years testing and trialling (it's a hard job!) such a wide range of chocolate brands that we feel that our current chocolatiers are simply the best on offer in Australia and around the world. When it coms to luxury chocolate hampers, we're proudly Australia's best.
To ensure superior quality for our birthday chocolate hampers, The Hamper Emporium provides outstanding chocolates from well-known chocolatiers such as Butlers Irish Chocolates, Ernest Hillier, and Willie's Cacao. So, when you buy a birthday chocolate hamper from our collection, you can count on the superior quality that these brands deliver.
What Luxury Chocolate Hampers Are Available at The Hamper Emporium?
At The Hamper Emporium we take pride in offering our customers one of Australia's biggest ranges of chocolate gift hampers. Not only are our sweet hampers packed full of cocoa delicacies but they are absolutely packed full of luxury gifts and savoury nibbles too. Wondering what our favourite Chocolate Hampers are? Here's one of our best sellers:
The L'Occitane Pamper Hamper
Our L'Occitane Pamper Hamper is a specially designed luxury women's pamper hamper that includes a specially selected range of chocolates just for her to savour. She'll enjoy each bit of the exquisite selection of chocolates from Ernest Hillier, Morgan's, and Willie's Cacao. So, if you are looking for the perfect combination of luxury chocolates and cosmetics, the L'Occitane Pamper Hamper will certainly deliver it.
L'Occitane skincare is considered one of the world's most luxurious skincare brands, with the finest of natural ingredients and the perfect blend of nourishment and aromatics that she'll absolutely adore. That's the true secret to creating Australia's best women's hampers - not only do we include the finest of food, we also include the ultimate in luxurious gifts and skincare all presented beautifully.
What Are the Best Chocolate Hampers?
Since there are many chocolate hampers to choose from in our collection, it is often difficult for customers to determine what the best chocolate hampers are. Each of the hampers at The Hamper Emporium is designed for a specific type of recipient, so the best chocolate hamper for your recipient will match his or her personal preferences.
We have chocolate hampers containing additional products such as champagne and sparkling wine, but also more nibbles, pantry items, and a whole lot more. So, whichever hamper you choose from our chocolate hamper collection, your recipient will never be disappointed.
Why Are Chocolates So Popular Inside Gift Baskets?
Chocolates have often been described as food of the gods, and for good reason! Whether you like Cadbury chocolate, American chocolate, milk chocolate or luxury chocolate, these sumptuous treats have a distinct flavour many people crave for. Chocolates are also known for its uplifting effects towards one's mood. Giving chocolates as gifts never fails to put a smile on someone's face, especially with our gift baskets containing luxury gourmet brands and delicious selection of treats.
What Chocolates Can I Expect to Find in The Hamper Emporium's Gift Baskets?
There are many types of delicious chocolate, including dark chocolate, sweet chocolate, milk chocolate and white chocolate, as well as different recipes and flavour combinations to further excite the palate. Each of our Chocolates and Sweets Hampers in our shop offers a variety of chocolate bars from some of the world's most renowned chocolatiers and pastry makers.
Many of our chocolate hampers come with luxurious treats from Butlers Chocolates, an Irish brand known for its assortment of truffles, fudge, toffee, chocolate bars and other chocolate products. The company was founded in 1932 and now has Chocolate Cafes in various countries. You will also find fine chocolate products from different parts of the world from companies such as Baru and Hamlet of Belgium; and Willie's Cacao of Venezuela.
What Other Foods Can I Find in The Hamper Emporium's Chocolate Gift Baskets?
To make our hampers extra special, we've included other tasty sweets, nibbles and pastries from gourmet brands like Maison Fossier of France, Elsa's Story of Israel, Jules Destrooper of Belgium, Old Dominion Peanut Company of the US, as well as Australian gourmet products from Baylies Epicurean Delights and Morgan & Albert's.

The Sweet Bites Gift Hamper is one of our most affordable and popular products. This hamper has delicious treats to suit anybody's tastes, starting off with Butlers chocolate and vanilla fudge, and a bag of creamy toffee. It also features an assortment of Belgian chocolates from Hamlet, almond macarons, palmier pastries, galettes from Maison Fossier, and sugar candied peanuts from Morgan & Albert's.
Does The Hamper Emporium Provide Chocolate Gift Baskets with Wine or Champagne?
Everyone knows that there's only one thing better than chocolate - and that's chocolate paired with luxurious wine or delicious Champagne. We stock a wide range of both red wine and white wine from some of Australia's most respected wineries. We source our wine based on the ratings from renowned James Halliday to ensure that delicious, smooth, flavour-filled wines are used in our luxury chocolate and wine hampers.
What Are the Best Melbourne Hampers Containing Chocolates?
Our Melbourne recipients love our chocolate gift baskets too, so if you want to surprise a chocoholic, you certainly cannot go wrong by choosing our chocolate baskets for Melbourne residents. In these gift baskets, customers can find countless chocolates such as Butlers Irish chocolates and Willie's Cacao, but also Australia's favourite Ernest Hillier.
Of course, our range of Melbourne hampers contains more than chocolate alone. In our extensive catalogue, customers can find numerous gourmet foods from brands such as Partridges Artisan Bakehouse, Baylies Epicurean Delights, and even Black St. Gourmet. So, our range of Melbourne hampers is suitable for anyone with a love for gourmet foods!
Naturally, our Melbourne hampers could also be appreciated by the avid wine or champagne collector. Our range of Melbourne hampers includes products such as Moet & Chandon, but also Cape Mentelle, Robert Oatley, and many others!
Is a Chocolate Gift Basket from The Hamper Emporium a Suitable Birthday Hamper?
One of our chocolate gift baskets makes an excellent birthday hamper, because who does not like a nice selection of chocolate on this special day? Of course, some of the other products inside a birthday hamper will contribute to the fiesta too, including a nice wine or champagne.
To ensure your birthday hamper stands out from the rest, you can take advantage of a free gold gift card, which can be selected during the checkout process. So, if you want to make a birthday hamper extra special, be sure to add our free card to the mix.
What Are the Best Chocolate Hampers for Sydney?
The Hamper Emporium also stocks amazing gift baskets for Sydney residents. Like our other chocolate gift hampers at The Hamper Emporium, these hampers contain the finest chocolates from premium brands such as Willie's Cacao, and Ernest Hillier. Of course, there is much more left to discover, so be sure to check out some of the other delicious nibbles available in these hampers.
Is your recipient a true chocoholic who cannot refuse a piece of chocolate during any situation? Then you might find the perfect gift for your recipient in The Hamper Emporium's range of chocolate hampers. Inside our chocolate hampers, customers can find some of the best chocolates in the world, however, our chocolate hampers also contain chocolate-covered treats, so if your recipient is a fan of anything covered in chocolate, our chocolate hampers should be your number one gift idea.

We simply love delivering hampers to lucky recipients across Australia. We're so proud to be considered Australia's best gift hamper online store, with online shopping available 24 hours a day so that you can browse when convenient and organise to have your chocolate hamper with free delivery sent right across Australia.