Chocoholics Hamper By Butlers
Chocolate| fudge & then more chocolate
From rich creamy hot chocolate made out of real truffle chocolates to the incredible Hand-made premium assorted collections, the Butlers Chocolate Hamper has it all. For an afternoon treat try dark chocolate salt caramels, enjoy them with a cup of tea or better yet a glass of red!
Includes Free Australia-wide Delivery.

own it now, pay later
---
Biscuits & Sweets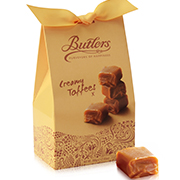 Butlers Creamy Toffees 200g
Only Butlers can create such delicious creamy toffees, a favourite in our hampers, guaranteed to delight.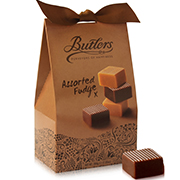 Butlers Assorted Fudge Gift Box 200g
Share or savour alone, this sweet goodness from world-renowned Butlers is the perfect sweet treat.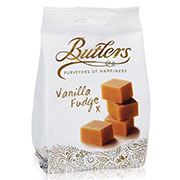 Butlers Vanilla Fudge Bag 125g
Made with the same recipe for over 80 years, this fudge is hand cut and made with fresh butter for a creamy finish that's a joy to savour.
Chocolate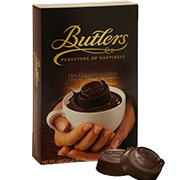 Butlers Chocolates Milk Hot Chocolate 230g
A gorgeous selection of pre-made Butlers hot chocolate, for rich, creamy satisfaction with every sip.
'The Dessert Menu' by Butlers Chocolates 130g
Award-winning Butlers chocolate selection with eight different pieces of chocolate in a gorgeous gift box.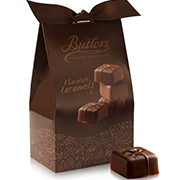 Butlers Chocolate Caramels 200g
Exquisitely smooth and delicious, these chocolate coated caramels are a Butlers favourite.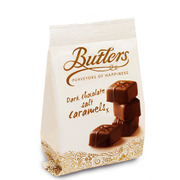 Butlers Dark Chocolate Salt Caramels Bag 125g
It's all about the careful combination of chewy caramel and just the right blend of sea salt for pure yum!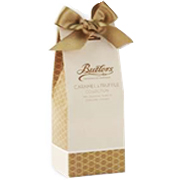 Butlers Cream Tapered Box 100g
Butlers are all about joy and they've done it again with these creamy sweet treats to delight.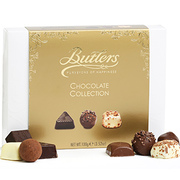 Butlers Gold Box Chocolate Assortment 100g
A luxurious selection of the finest chocolates from Butlers, beautifully presented in a gorgeous gift box.
Also Included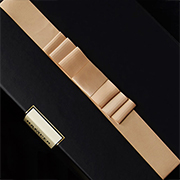 Premium Black Gift Box with Gold Ribbon
Make an impression with this stunning black keepsake gift box, lined with embossed paper & finished with elegant gold ribbon.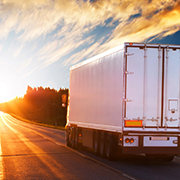 FREE Delivery to Anywhere in Australia
Take advantage of our FREE delivery anywhere in Australia or for urgent gifts our Same Day Sydney or Next Day upgrades are available.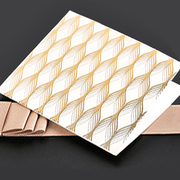 Optional FREE Premium Gold Card
Personalise your hamper with a luxurious gold embossed gift card featuring your own message inside. Simply enter details during checkout.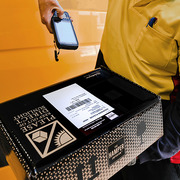 Comprehensive Track & Trace
We offer peace of mind with every order thanks to our comprehensive order tracking from the warehouse directly to their door.
---
Standard Delivery - FREE
NSW, VIC, QLD metro areas
2 - 4 Business Days
TAS, SA metro areas
3 - 5 Business Days
Perth, Darwin & regional areas
5 - 8 Business Days
Express Delivery* - from $14.95 per hamper
Sydney Metro Area
Same / Next Business Day
Melb, Bris, Adel, Perth, Can, NSW cities
Next Business Day
Darwin & outside of major cities
1 - 3 Business Days
*Delivery times based on orders placed before 10am on the same or previous business day.
Visit our
Delivery page
for detailed delivery information.
Due to seasonal variations and exclusivity of our stock, items in hampers are occasionally substituted for products of the same or higher value and quality.
The Chocoholics Hamper by Butlers – Perfect for Those Who Cannot Get Enough of Quality Chocolate
Are you looking for the perfect gift for someone with an addiction to chocolate? Then, we can certainly recommend the Chocoholics Hamper by Butlers, the ultimate hamper for the chocoholic. Inside this gift hamper, recipients will find a tremendous selection of chocolates, all created by premium brand Butlers Irish Chocolates. To learn more about all the products inside the Chocoholics Hamper, please read our information below.
What Are Butlers Creamy Toffees?
Butlers Irish Chocolates is not only famous for an extensive range of creamy, award-winning chocolates, because their toffees are also on the shortlist of many Australians with a fondness for sweets.
Inside our Chocoholics Hamper, recipients will find a selection of Butlers' creamiest toffees, which is not only a great gift for the holiday season, but a good present for other special occasions as well.
The creamy toffees from Butlers Irish Chocolates are handmade and based on a traditional recipe that has been passed down from generation to generation. Each bag contains 16 of the most delicious toffee pieces and does not contain any alcohol, which means these toffees are great for families with kids as well.
What Is Butlers Assorted Fudge Gift Box?
Those who cannot get enough of Butlers' fudge do not have to worry when they receive a Chocoholics Hamper as a gift, since this present contains another bag of fudge from the famous Irish brand. Inside Butlers Assorted Fudge Gift Box, recipients will find more of Butlers' delicious fudge releases, which should keep everyone going during the holiday season.
What Is Butlers Vanilla Fudge?
After a combination of pure fudge and chocolate fudge, most people still cannot say no to these vanilla fudge pieces from Butlers Irish Chocolates. These pieces of fudge are characteristic for the Butlers brand since they have the smoothness of fudge and a slight hint of vanilla that truly pamper the tastebuds.
Like the other fudge gifts inside the Chocoholics Hamper, a bag of Butlers Vanilla Fudge contains sixteen pieces of delicious fudge with vanilla flavour. The pieces of fudge do not contain any alcohol either, so these delicious treats are also suitable for kids.
What Is Butlers Hot Chocolate?
Butlers Irish Chocolates does not only offer award-winning chocolates, because their chocolate milk releases have won numerous awards as well. These drinks are usually available to order at one of the Butlers Cafés, but they are also available in our Chocoholics Hamper, so your recipient does not have to travel all the way to Ireland to try this award-winning beverage.
To create a genuine Butlers hot chocolate, simply add a teacup of milk into a saucepan. Then, add one of the chocolate cups you can find in the bag of Butlers Hot Chocolate. Warm the milk on medium heat and keep stirring until the chocolate cup has melted completely.
Of course, there are also some variants you can try. In addition to the traditional chocolate milk, you can also try Butlers Mocha (milk, espresso and Butlers hot chocolate), Butlers Chocolate coffee (Butlers hot chocolate and Americano Coffee) and a Butlers Hot Chocolate Sauce (cream and two Butlers' hot chocolate cups).
What Are Butlers Chocolate Caramels?
The uniqueness of Butlers treats does not stop with hot chocolate and chocolate-covered fudge, because our Chocoholics Hamper also contains Butlers Chocolate Caramels. These caramels are made with rich milk chocolate that has been handmade at Butlers Irish Chocolates, and this is certainly noticeable in the quality and flavour.
One bag of Butlers Chocolate Caramels contains 22 pieces of the delicious Butlers Caramels. Like most other chocolate releases from Butlers Irish Chocolates, these caramels are also free of alcohol, hence why this hamper is suitable for the entire family.
What Are Butlers Chocolate Salt Caramels?
Recipients who can never have enough caramels in their house will appreciate this Chocoholics Hamper as well, since normal Butlers Chocolate Caramels are not the only additions to this hamper this type of recipient will appreciate. In addition to normal caramels, this Chocoholics Hamper also contains a bag of Dark Chocolate Salt Caramels.
Each bag of Butlers Chocolate Salt Caramels contains nine pieces of premium caramel, topped in premium dark chocolate. The creators of these caramels also added a hint of sea salt to the mix, which has delivered a treat that is unlike any other caramels on the market today.
What Is Butlers Rigid Red Box?
Of course, a chocolate hamper would not be complete without an incredible selection of assorted truffles and pralines. This assortment is present in our Chocoholics Hamper, more specifically in the Butlers Rigid Red Box.
Butlers Irish Chocolates are hard to resist for anyone, let alone someone with a true appreciation for premium chocolates. The chocolates inside this gift box are handmade, and some of the flavours have even won awards! Therefore, if you need a gift containing chocolates for a special occasion, you cannot go wrong with this hamper!
What Other Chocolates Can I Find in the Chocoholics Hamper?
Still cannot get enough of the large number of chocolates inside this hamper? No need to worry, because there is much more where that came from. In addition to the chocolate, fudge and caramel already mentioned, the Chocoholics Hamper also contains Butlers Cream Tapered Gift Box and Butlers Handmade Chocolate Selection, which will provide your recipient with a lot of happiness no matter the occasion!
Even though our Chocoholics Hamper is the ultimate hamper for chocoholics, we do offer other hampers containing delicious chocolates. These hampers may also contain other products, including wine, champagne, biscuits, cosmetics and much more. To find out what is hidden in our other gift hampers, be sure to check out our entire range!
With so many chocolates, the Chocoholics Hamper is the ultimate gift for anyone with a chocolate addiction. Even though there are more chocolate baskets at the Hamper Emporium, when you are in doubt what to get a chocoholic, the Chocoholics Hamper will be your best bet.
Do you have any additional questions about this gift hamper or any of the products inside? Feel free to contact our team of experts. We will be more than happy to answer your chocolate-related questions!
The Hamper Emporium has many chocolate hampers for the chocoholic, but none are so wonderful as the Chocoholics Hamper by Butlers, the ultimate collection of chocolates provided by Irish chocolatier Butlers Irish Chocolates. Inside this exquisite hamper, you can find some of their best releases, which includes Butlers Creamy Toffees, Assorted Fudge, Vanilla Fudge, Handmade Chocolate Selections and countless other chocolate selections that leave chocoholics wanting more.
Even though Butlers Irish Chocolates is best known for their traditional chocolate flavours, it does not mean that their chocolates don't appeal to those with a more exotic chocolate preference. Inside the Chocoholics Hamper by Butlers, you will find more than the traditional chocolate combinations as well, which includes their Rigid Red Box, containing irresistible truffles and pralines from the Butlers Irish Chocolates Brand. Still, if you are looking for more unusual chocolate combinations, you can also choose one of our chocolate hampers with Willie's Cacao, which is always made from exotic cacao beans and features adventurous flavour combinations such as ginger & lime and hazelnut & raisin.
Can I Use the Chocoholics Hamper as a Birthday Hamper?
The Chocoholics Hamper could be the best birthday hamper for a genuine chocoholic. If the person you need a birthday hamper for goes crazy for chocolate, you truly cannot do much better than with the collection of chocolates hidden inside this gift basket.
Customers can customise their Chocoholics Birthday Hamper with a lovely greeting card, which is provided by the Hamper Emporium. Before the checkout, add a personal message for the birthday boy or girl, and we will add it to the greeting card of your birthday hamper.
Can I Use the Chocoholics Hamper as a Christmas Gift?
The Hamper Emporium has a stunning collection of Christmas hampers, but this does not mean that there is not a lot of other hampers you could consider for the holiday season. In fact, our Chocoholics Hamper does just as well as our other Christmas hampers during the holiday season. So, if you are looking to pamper a chocoholic during the holiday season, you could certainly choose the Chocoholics Hamper over other Christmas hampers.
Customers can find delicious chocolate selections in our other Christmas hampers as well, although none is as extensive as our Chocoholics Hamper. Still, if you want to provide your recipient with an extra bottle of bubbly and some gourmet treats, be sure to consider any of our Christmas hampers too!