How to Decorate a Gift Basket with a Ribbon?
Author: Nicole Adler Date Posted:19 July 2018


Decorating a gift basket with a nice ribbon makes your hamper extra special, but there are some rules and general guidelines you must take into consideration when you customise your hampers. To help you customise a gift basket perfectly, we created a helpful guide for you below.
How Do I Make the Perfect Bow for My Gift Basket?
There are many different bows that can be created nowadays, but the most recognisable is the classic bow. To ensure you can create the perfect classic ribbon every time, we have laid out the steps for a classic ribbon creation below.
Before you start, grab the ribbon material you are going to use and make sure it does not contain any unwanted twists. Then, fold the length of the ribbon on each side; this should give you a loop on the left, right, and in the bottom centre.
Once you have the loops you need, take the top right loop and cross it over the loop on the left. Take the remaining bit of the left loop and fold it behind the right loop. Then, take it through the bottom loop. Then, pull the loops; this will provide you with a knot in the centre of the bow. Before adding your bow to the gift basket, please make sure to trim the tails and ends of the loops.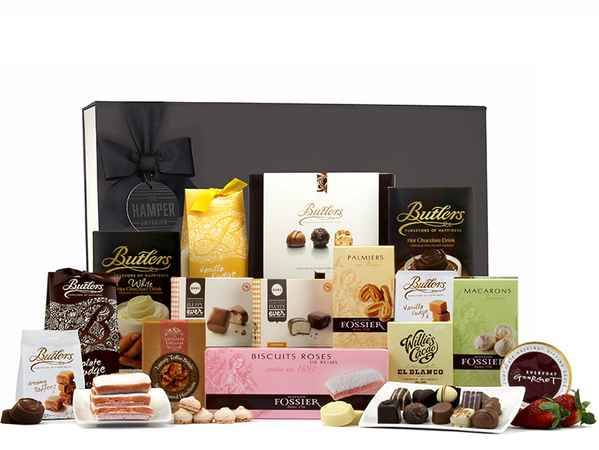 How Do I Decorate Baby Gift Baskets with Ribbons and Other Customisations?
Baby gift baskets can be incredibly fun to decorate, since you can take the decorations of your baby gift baskets in many different directions. You can go with different colours, but you can also use patterns to make your baby gift baskets stand out just a little more.
Traditionally, most people will use a light pink or light blue colour for ribbons or presentation boxes. However, it is important never to use the same colour for the presentation box and the ribbon, otherwise the ribbon will not stand out from the presentation box at all. Instead, you could choose a combination of a white presentation box and a pink ribbon (or vice versa).
Baby gift baskets can also be customised with a custom gift tag. Naturally, the gift tag must match the overall theme of the presentation box and the ribbon, so make sure you purchase your gift tag with the other items you will be using for gift basket customisation.
How Do I Decorate Chocolate Gift Baskets with Ribbons and Other Customisations?
Chocolate gift baskets can be used for many special occasions; this means that ribbons and other decorations for your chocolate gift baskets can be variable in colour and in design. Still, when you choose colours and designs for chocolate gift baskets, you must always incorporate the special occasion you are buying a gift for.
Customers who are creating chocolate gift baskets for a birthday should go with cheerful colours, patterns, and designs. Therefore, you can easily use colours such as bright yellow, patterned blues, or even a strong purple. If the colour is cheerful and lively, it is certainly suitable for your chocolate gift baskets.
One thing to consider when you decorate a chocolate gift basket is the packaging itself. Chocolates can melt when they encounter warm temperatures, so make sure you choose a suitable packaging and store the gift basket in a suitable location before gifting it to the recipient in question.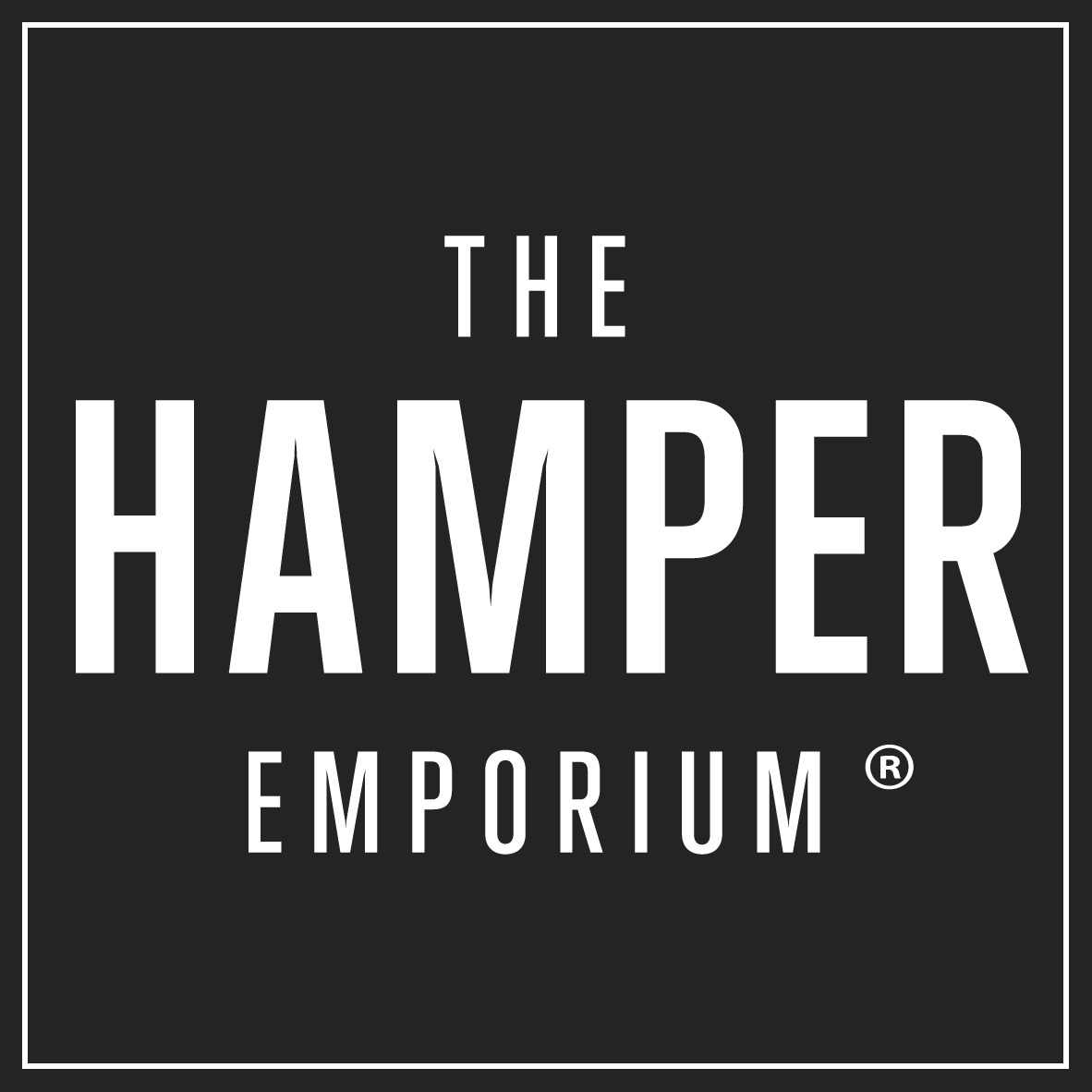 How Do I Decorate Christmas Gift Baskets with Ribbons and Other Customisations?
At the Hamper Emporium, Christmas gift baskets are some of our favourites to decorate. Christmas gift baskets can be decorated with so many different colours, since there are many colours that are being associated with the holiday season.
For Christmas gift baskets, the Hamper Emporium uses some of the traditional Christmas colours; this includes red, white, and cream. In some cases, we can also use a light silver and a light gold, which stands for luxury.
When it comes to choosing ribbons for Christmas gift baskets, there is practically no limit but your own creativity. You can use ribbons with illustrations such as Santa, reindeer, and snowflakes. You can also use different colours, just as long as the colours you select match the Christmas theme.
Can I Purchase Decorated Gift Baskets from the Hamper Emporium?
At the Hamper Emporium, customers can find a large collection of premade gift baskets for all kinds of special occasions. So, if you are not that great at creating bows or picking out the right presentation box, you can count on the experience of the Hamper Emporium as well as its large collection of the finest gift baskets.
Do you have a question about one of our premade gift baskets? Get in touch with our team today and get your questions answered!