Chocolate Hampers for Mother's Day
Author: Nicole Adler Date Posted:29 July 2016


Mother's day is celebrated in more than 50 countries around the world, and even though the dates vary from country to country, the aim stays the same: to honour and celebrate mums (and sometimes, mothers-in-law, grandmothers, or other female relatives). Apart from little presents made by children at home or at school, the things we most associate with Mother's Day are cards, flowers and chocolates.
At The Hamper Emporium, we have put together a truly wonderful range of Chocolate Hampers with which to celebrate Mother's Day! If you are looking for that special gift to show your Mum how much you value her love and support, why not consider giving her one of these gorgeous Chocolate Hampers?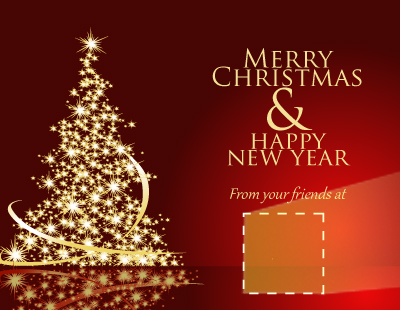 Near or far, these Chocolate hampers are ideal as gifts for mums on Mother's Day, as you can either take them along if you are lucky enough to live close to your Mum, or ask the Hamper Emporium to send them to her if she lives too far away for a visit! With our FREE delivery Australia-wide, your special gift will be delivered to her in its own luxury gift box to enjoy in the comfort of her home.
As Mother's Day is one of the busiest times of the year at The Hamper Emporium, we would recommend that you purchase your chosen Chocolate Hamper in good time, and to allow sufficient time for delivery. Check out the various delivery options and times on our delivery page, which also tells you about Express delivery if you need your Chocolate Hamper in a hurry!
Not just Chocolate is included in our Chocolate Hampers; you'll find Hampers with added wine, sparkling wine or Champagne, Pamper Hampers with the addition of some gorgeous body products, even Mum & Baby Hampers, ideal for new or expectant mums. Check out our favourite Mother's Day
Chocolate Hampers
to see which your Mum would enjoy!
For Mums who enjoy a glass of white wine, look no further than this elegant Sweet and White Hamper. With a bottle of pale, vibrant Sauvignon Blanc at its centre, surrounded by an assortment of biscuits, fudge, artisan crackers, olives and more, and topped off with a selection of handmade chocolates all the way from Ireland, all packaged in a gorgeous black and gold gift box, this is a Mother's Day treat that will be well received!
If your Mum prefers a glass of red wine, choose the Chocolates & Red Hamper to make her Mother's Day truly special. As the name implies, the beautiful stained wooden hamper box contains a bottle of real Victorian 2010 Shiraz made by Australia's favourite winery Brown Brothers, together with some Chocolate Chip Biscuits, Crème Brulee Roasted Peanuts, and no less than three different selections of handmade chocolates in various flavours.

Treat your Mum to a little "me-time" with one of our great pamper Hampers, such as our Today, Tomorrow & Every Day Pamper Hamper. She will be able to soak in a rose scented bath, thanks to the Rose Petal Confetti Soap, then relax among the soothing aromas of the Rose & Peony diffuser, while browsing the enclosed Today, Tomorrow, and Every Day book, specially written for women by M.H Clark. It is a book that has been inspired by women, more specifically women who have the courage to follow their hearts and make amazing choices. While reading, Mum will be able to enjoy some sweet treats with the delicate Maison Fossier biscuits and French Vanilla Almonds that are also part of the Hamper.
New or expectant Mums will, of course, appreciate a Mother's Day Hamper that involves baby as well! With our great range of Mums 'n' Bubs Hampers, you'll be able to find exactly the right gift regardless of whether the baby is a boy, girl or a "don't yet know". Take a look at the cute Snuggles Baby Boy Hamper and you'll see what we mean! With its delicate baby garment, super soft blanket and cute teddy come a bottle of award-winning sparkling wine from Brown Brothers, and some delicious Jules Destrooper Chocolate and Almond Florentines to nibble alongside. This delightful Baby Hamper is also available in a pink version and a gender-neutral cream, alongside a variety of different Baby Hampers.
If you are looking to really treat Mum to a special Mother's Day, or want to join with brothers or sisters to send a combined Mother's Day Gift, our favourite Chocolate Hamper must surely be The Sweetest of Gift Hampers! This gorgeous keepsake box is filled to the brim with sweet treats including Biscuits, Fudge, Salt Caramels, Vanilla Almonds, White Chocolate, Handmade Chocolates and so much more! It even contains the makings of a wonderfully indulgent Hot Chocolate. A very special Chocolate Hamper for Mother's Day!
Of course, The Hamper Emporium does not only sell Chocolate Hampers so if your Mum is not a chocolate lover, don't despair! Our "Everything But The Cheese" Hamper or our "Shiraz and Savoury Delights" Hamper may be more to her taste, the choice is yours. They all benefit from being beautifully packaged and come with Free Delivery, so you can't go wrong with any one of these great Hampers as a Mother's Day present, or indeed as a birthday gift, Christmas Present or for any other occasion during the year. Treat your Mum to a gift that is as special and individual as she is, and show her how much she means to you.