The Sweetest of Gift Hampers
Gourmet chocolates, biscuits and more
The perfect gift hamper for those of us with a sweet tooth! This luxury gourmet hamper has all our favourite sweet treats, Butlers Chocolates, toffees, macarons, pastries and much more. Presented in a luxury keepsake box and like all our hampers it includes Free Delivery Australia-wide.
---
Biscuits & Sweets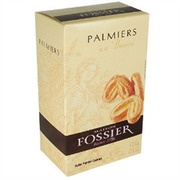 Maison Fossier French Palmier Pastries 125g
These wonderfully delicate, classic sweet puff pastry biscuits are made with 30% butter. Made in Reims, France.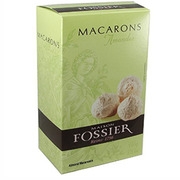 Maison Fossier French Almond Macarons 100g
Whisper-light & delicate, made the traditional way using sugar, egg whites and almond. Made in France.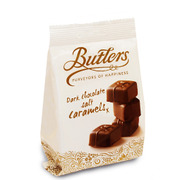 Butlers Dark Chocolate Salt Caramels Bag 125g
Deliciously addictive and made with rich dark chocolate and soft chewy caramels with a hint of sea salt.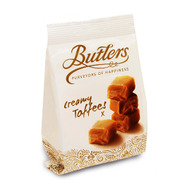 Butlers Creamy Toffee Bag 125g
A traditional recipe that has been the same for over 80 years, these creamy toffees are truly delicious!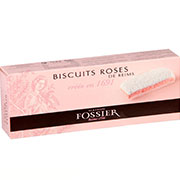 Maison Fossier 12 Biscuit Roses 100g
A delicate mixture of eggs, sugar and flour, and flavoured with natural vanilla. Finished with a dusting of icing sugar.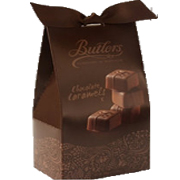 Butlers Chocolates Chocolate Fudge Gift Box 200g
Seriously addictive caramels smothered in rich milk chocolate. One piece is not enough.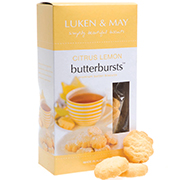 Luken & May Lemon Citrus Butterbursts 120g
Gorgeous buttery bite-sized biscuits made with a hint of lemon and are truly mouth-watering. Made in Byron Bay.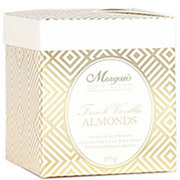 Morgan's French Vanilla Almonds 175g
Premium, crunchy Australian almonds roasted in a classic French Vanilla flavour. Made in Sydney.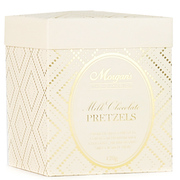 Morgan's Milk Chocolate Pretzels 135g
An irresistibly salty & sweet. Crunchy salted pretzels covered in premium milk chocolate. Made in Sydney.
Chocolate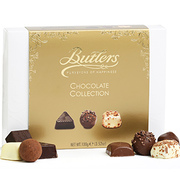 Butlers Handmade Chocolate Collection 100g
A delectable collection handmade milk, dark & white chocolate truffles made by Butlers Chocolates.
Willie's Venezuelan Pure White Chocolate 50g
White chocolate as it should be. Venezuelan cacao butter, sugar cane from Guadeloupe and British milk.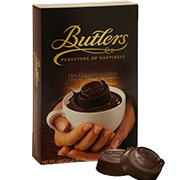 Butlers Chocolates Milk Hot Chocolate 230g
Crafted in Ireland to create the ultimate in rich, creamy hot chocolate. The perfect comfort drink to share.
'The Dessert Menu' by Butlers Chocolates 130g
Irresistible desserts lovingly crafted in a chocolate shell and hand finished with dessert inspired decoration.
---
Standard Delivery - FREE
NSW, VIC, QLD metro areas
1 - 3 Business Days
TAS, SA metro areas
3 - 5 Business Days
Perth, Darwin & regional areas
5 - 8 Business Days
Express Delivery* - from $14.95 per hamper
Sydney Metro Area
Same / Next Business Day
Melb, Bris, Adel, Perth, Can, NSW cities
Next Business Day
Darwin & outside of major cities
1 - 3 Business Days
*Delivery times based on orders placed before 10am on the same or previous business day.
Visit our
Delivery page
for detailed delivery information.
Due to seasonal variations and exclusivity of our stock, items in hampers are occasionally substituted for products of the same or higher value and quality.
Chocolate Gifts for an Affordable Price – the Sweetest of Gift Hampers!
It does not get much sweeter than this! The Hamper Emporium has collected its very best chocolates, sweets and nibbles and put them together in The Sweetest of Gift Hampers, one of the best Chocolate hampers in the world. If you have been browsing our chocolate hampers for the perfect gift, be sure to grab one of these chocolate hampers today before they are sold out!
Great Chocolate Hampers for Women
For years, The Hamper Emporium has offered the very best chocolate hampers in Australia! Now, they have created gift baskets especially for women. There are imposters out there with their own luxury chocolate hampers, but no other company offers gifts at such an exceptional value as the Hamper Emporium!
Large Variety of Delicious Chocolate
The Sweetest of Gift Hampers is available from our shop and includes Venezuelan Pure Milk Chocolate, a Chocolate Fudge Gift Box, a Vanilla Fudge Bag, Creamy Toffee Bag and a Handmade Collection of chocolates. Whether you love chocolate bars, American chocolate treats or British Cadbury chocolate, the variety in this chocolate hamper is going to be appreciated no matter what!

This gourmet hamper also includes delicious French Almond Macaroons and Palmier Pastries that are great with a hot beverage, like the included smooth Butlers Hot Chocolate.

Finally, this gourmet hamper brings together two of the most addictive flavours in two decadent treats. The Dark Chocolate Caramels Bag and Sea Salt Caramel Fudge will excite tastebuds and keep you coming back for more. Whether you are celebrating a holiday or a special someone's birthday, gourmet hampers with such a high quality selection of sweets and chocolates is sure to be enjoyed all.
Make Your Recipient the Luckiest Person in Australia
Sweet galore welcomes you today. The recipient of this awesome treat will really feel the luckiest, as The Sweetest of Gift Hampers from the Hamper Emporium provides the recipient luxurious items to enjoy all day long. This is a collection of chocolates from experienced chocolatiers not just in Australia, but from around the globe as well. The Hamper Emporium delicately picked all sweets, biscuits and pantry essentials to give recipients the grandest treats for an affordable price.

Packed with colourful labels and sealed carefully and creatively, this gourmet hamper is a great token of kindness and gratitude that one can give to someone this upcoming Christmas, especially if the receiver is all about sweets. As the sender, you'll also feel clever and good about yourself mainly because aside from giving an elegant gourmet hamper to someone you also get to save. This is all made possible by the Hamper Emporium. In addition, The Sweetest of Gift Hampers comes with free delivery Australia wide!

Now the time has come for you or your receiver to unseal the packaging of each box from the gourmet hamper. You can take the pink box first which contains a 100g packaged biscuit of Maison Fossier. You can then assemble the biscuits in your crystal platter along with your other sweet pastry biscuits and macaron puffs, still from the Maison Fossier.
To make the experience better, you can create another platter containing Butler treats such as chocolate fudge and vanilla, creamy toffee, salt caramels in dark chocolate flavour, and last but not the least is the tasty hot chocolate of the Butlers Chocolate. Indeed, throwing the best celebration is never as sweet as the Hamper Emporium's The
Sweetest of Gift Hampers
Satisfy your cravings for sweet delights and awesome gourmets, this gourmet hamper is at hand for only$149.00. Expect only the best from this hamper which is filled with awesome gourmet treats that you won't usually find in a gourmet hamper. What's even better is the fact that the goodies are arranged accordingly in a beautiful keepsake box. Ordering this online comes with free delivery at any area as long as within Australia.

The Sweetest of Gift Hampers is indeed the sweetest as it presents you with different Butlers products that are not just sweet but as well as scrumptious. This gourmet hamper is filled with fudges in different flavours such as chocolate and vanilla. All these can satisfy every member of the family and even friends. There's also the Maison Fossier macarons in Almond flavour and biscuit roses that comes with sweet icing. Not only kids will fall in love with this gourmet hamper but also adults.

If you want more of sweet goodies, fret not as this gourmet hamper has a lot more to offer such as the chocolate salt caramel and creamy toffee bags from Butlers and the buttery French palmier pastry of Maison Fossier. Looking for the best gourmet hamper in terms of biscuits and sweets, go for the Sweetest of Gift Hampers of the Hamper Emporium.

The superior quality of the chocolates inside Hamper Emporium's chocolate hampers appeals greatly to our customers. This is also one of the reasons why our hamper designer constantly updates our chocolate hampers with the latest releases of premium chocolate brands.

Customers who would like to sample an entire range of these finest chocolates from the Hamper Emporium, can choose the Sweetest of Gift Hampers to get a better idea of what we can offer; this because the Sweetest of Gift Hampers contains all the classics. Our Sweetest of Gift Hampers contains the classic Butlers Handmade Chocolate Collection, but also Willie's Cacao Venezuelan Chocolate and Butlers 'Dessert Menu'. In short, the chocolate selection most chocoholics dream of at night.

Considering the large variety of products inside the Sweetest of Gift Hampers, we can confidently state that this sweet gift hamper from the Hamper Emporium is suitable for most Australian recipients. Thanks to the large variety of sweet treats, this gift hamper is also suitable for most special occasions; this includes Valentine's Day, Mother's Day, birthdays, Christmas, Easter and other occasions that demand a good celebration. So, if you do not know which gift to choose for your recipient, you can always fall back on this classic sweet gift basket!