Chocolate Hampers for Valentine's Day
Author: Nicole Adler Date Posted:29 July 2016


These days, it is nearly impossible to imagine Valentine's Day without Chocolate. It was not always so; even though we have been sending Valentine's Day greetings since as far back as the 1400s, our obsession with giving Chocolate to our loved ones on Valentine's Day is much more recent.
Valentine's Day was most probably based on a Pagan festival that was celebrated in mid-February, but the day became better known as far back as the 5th century when the then Pope declared 14th February as St. Valentine's Day, after a martyred Saint Valentine or Valentinus. Although the truth behind the Valentine legends is murky, the stories all emphasize his appeal as a sympathetic, heroic and–most importantly–romantic figure. By the Middle Ages, perhaps thanks to this reputation, Valentine would become one of the most popular Saints in England and France.

It was not until much later, however, that the day became definitively associated with love. During the Middle Ages, it was commonly believed in France and England that February 14 was the beginning of birds' mating season, which added to the idea that the middle of Valentine's Day should be a day for romance.
So where did the Chocolate come into it? Chocolate has been around since Mayan times (some 2000 years BC) when the cocoa bean was used as currency as it was considered to be worth more than gold dust. Cultivation of the beans was restricted so the value of cocoa beans as money would not go down. For many years it was only available to the richest and most powerful people, but by the 1800s, the Cadbury Brothers had set up shop in England making and selling chocolate to average citizens. In 1861, Richard Cadbury created the first ever heart-shaped box for Valentine's Day. Thus, began the common link between chocolate and Valentine's Day. A new tradition had begun.
At The Hamper Emporium, we like traditions! Especially the tradition of sending your loved ones a beautiful
Chocolate Hamper
for Valentine's Day. Our Chocolate Hampers come in all shapes and sizes, but they all have one thing in common: they contain some of the best chocolate that can be found across the globe today. We use chocolatiers from Australia, England, and Ireland, and are constantly on the lookout for new flavour sensations and high-quality products, to ensure your enjoyment of our Chocolate Hampers.
Take our Australia's Finest Sparkling & Chocolates Hamper for instance: What could be better, than opening the beautifully presented keepsake box and finding a bottle of award-winning Australian Bubbly in the shape of Brown Brother's Methode Traditionelle King Valley Pinot Noir Chardonnay NV, together with a selection of luxury chocolate chip biscuits, Crème Brulee roasted nuts, and three different kinds of chocolate? That will surely be welcomed by any Valentine!
If you prefer a Valentine's Day Chocolate Hamper without alcohol, we can definitely recommend The Sweetest of Gift Hampers. Inside the beautiful black box with gold ribbon, your Valentine will find a truly extravagant collection of sweet treats, including items such as Vanilla Almonds, Chocolate Fudge, French Macarons, Salt Caramels, Handmade Chocolates and even the ingredients for a decadent, smooth & creamy hot chocolate. The only problem will be which of the many delicious treats to try out first!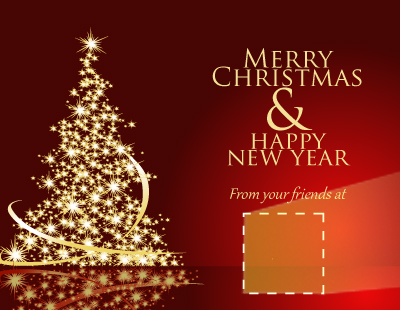 Looking to pamper your Valentine with more than Chocolates? The Pretty in Pink Pamper Hamper is a great favourite with the ladies, with its gorgeous bottle of Rose Wine, and exquisite pampering products from the MOR Emporium alongside a scrumptious collection of biscuits, sweets, and high-quality chocolates. Love will certainly be in the air when she receives this Chocolate Hamper on Valentine's Day!
Did you know, that – with a little stretch of the imagination – we can actually make a claim for chocolate to be a vegetable? Milk and dark chocolate come from the cacao bean, which grows on the cacao tree (theobroma cacao), an evergreen from the family Malvaceae (other members of the family include okra and cotton). This makes the most important part of the sweet treat a vegetable. That is surely worth knowing? It should be one of our five-a-day!
However, if even this can't persuade your Valentine to like Chocolate, don't forget that at The Hamper Emporium, we also stock a great range of Hampers that are not about chocolate. Beer, Wine, Whisky and BBQ Hampers stand alongside Pamper Hampers, Baby Hampers, Mum and Baby Hampers, and much more. Add this to the fact that as well as great packaging, all our Hampers also come with FREE delivery all across Australia, and you'll wonder why you haven't thought of sending your Valentine one of these gorgeous hampers before!
As well as a great gift for valentine's day, our Chocolate Hampers are of course equally suited to other special occasions; many people send them as Christmas Hampers, and they are also ideal for Mother's day, Father's Day, anniversaries and birthdays and many other special events. Check out the great range of Chocolate Hampers at The Hamper Emporium today, and remember: "All you need is love, but a little chocolate now and then does not hurt!"