Cocktail Hampers
Spoil Someone with Cocktail Hampers in Time for Christmas with $9.95 Express Delivery Australia-Wide
Create your own luxurious cocktails from the comfort of your own home with these fab cocktail hampers! Whether you fancy the bright fruitiness of the Chandon in Bloom, the smooth richness of the Belvedere Espresso Martini, or the single malt goodness of Glenmorangie Your Way, it has never been so easy to entertain in style. Shake and stir with cocktail making accessories and a selection of alcohols for a complete cocktail kit gift box. Gift to someone special who loves drinking cocktails, even if that someone is yourself.
---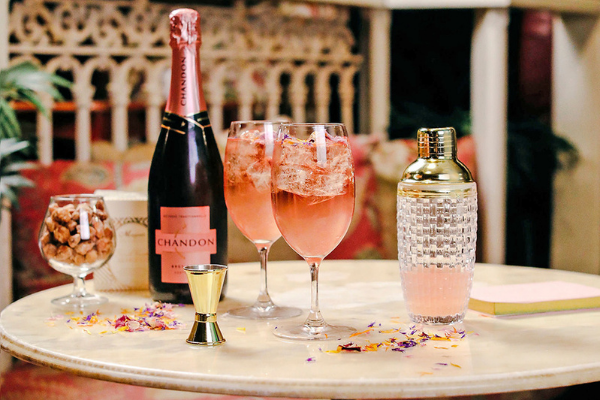 Shake it up, it's cocktail time! Yes, you've read that right. Invite the friends over, get you...
Read Full Post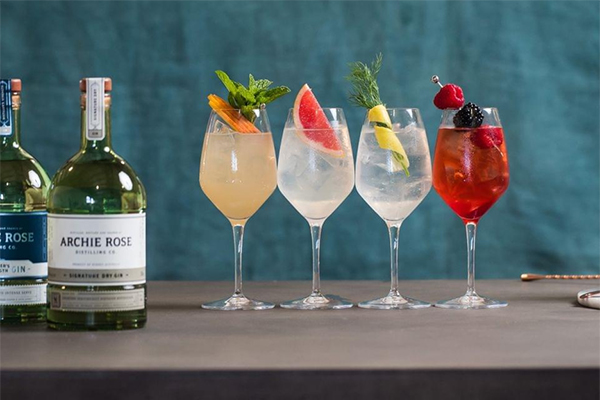 Introducing Our New Gin Hampers There's no better way to create a fun evening at home to celebrate a specia...
Read Full Post
Cocktail hampers for the perfect drinks with friends
Cocktails are timeless, and we think they should be enjoyed whenever you want. Come on an adventure of style and elegance with Australia's most decadent cocktail hampers. We've included perfect combinations of premium alcohol and delicious mixers. With the finest of deluxe ingredients, you will produce impressively cool cocktails every time.
Anyone who has a passion for this most luxurious of tipples will simply adore our cocktail boxes. With thoughtful added touches and deluxe accessories, they are simply a joy to receive. There's everything needed for a taste explosion and even recipe cards to get you started. Just shake and pour, relax and enjoy!
Shaken or stirred—spoil them with sophistication
If you're looking for the perfect way to liven up any party, a cocktail gift box will add a lavish touch. Maybe it's a loved one's birthday or a milestone celebration, and you're looking to create a perfect moment. Our fabulous cocktail hampers with a twist are sure to create fun and lasting memories. Whether you choose smooth vodka, warm whisky or even sparkling wine, they will make any occasion go with a 'pop'. There's nothing quite like getting creative behind the bar with our delightfully lush recipes.
The sheer fun of a chic cocktail hamper experience
A cocktail can actually be any mixed drink with more than three ingredients, including alcohol. If it has two ingredients, for instance, vodka and tonic, it becomes a highball. Mix a lively spirit with a luscious liqueur to create a duo and add a mixer to make a trio. Confused? Don't be! We make mixing and shaking cocktails easy with sumptuous cocktail hampers and cocktail gift sets which include everything you need to produce a professional result.
These decadent and delicious drinks date back to around 1862 when whisky and gin were the main ingredients. Today, vodka is often used as a substitute for many classic cocktails, including the iconic dry martini. Mixologists are constantly creating classy new cocktails to tempt tastebuds with new spirits combinations. We've chosen traditional recipes with a Hamper Emporium twist that will thrill any cocktail enthusiast!
Give the gift of a gorgeous drink with cocktail hampers
Choose sensational cocktail hampers for any time you want to celebrate life in style. They are guaranteed to bring a smile to everyone's face. Whatever the time of year or event, they are a personalised way to say everything from thank you to congratulations. They even make the perfect festive treat at Christmas. Unique, meaningful, sophisticated and fun; they are perfection in a gift box!
The stunning Chandon In Bloom sparkling wine option is ideal for romance, summer gatherings, garden parties, or as an indulgent pampering treat. Our Belvedere Espresso Martini Hamper is for martini lovers of exquisite taste, with the charisma of caffeine added into the mix. For whisky enthusiasts, four different flavours from Glenmorangie will give them an opulent evening with our Glenmorangie Your Way gift hamper.
The finesse of using fine cocktail ingredients
You don't need to be a professional to create and serve the perfect cocktail, but you do need perfect ingredients. That's why we've carefully sourced the world's best alcoholic beverages and packed our beautiful cocktail hampers with sophisticated products. From world-beating fiery Glenmorangie whisky and smooth Polish vodka to classic Chandon Brut Rosé, you're guaranteed the elite flavours of the alcohol world.
Mixers are selected to pair perfectly with the main cocktail ingredients. They pack a punch of vibrant taste or provide a delicate undertone in all our cocktail gift hampers. Whether it's a distinctive Bouvier fruity syrup or a heady spiced ginger ale, they will add the 'wow' factor to any cocktail shaker.
Cocktail hampers are an experience they will treasure
Exquisite gifts are our trademark at The Hamper Emporium, and our cocktail gift boxes are extra indulgent. Each one contains some unique, stunning items which will add to the cocktail-making adventure. Collectable glasses or gold jiggers and designer shakers will make for the ultimate experience. There are even some exquisite finishing touches, like delicious dried Australian oranges or edible flower petals, to help pour a perfect result every time.
Delivering stylish elegance directly to your door
Our fabulous range of unique and luxurious cocktail hampers and cocktail boxes Australia can be delivered straight to your door. For loved ones, friends, family or work colleagues, they are a promise of excitement, fun and a decadent surprise. With our best value pledge, we offer FREE Australia-wide delivery. Whether you're sending cocktail hampers Melbourne, cocktail hampers Sydney or cocktail hampers Australia our prices all include delivery.
All cocktail gift hampers are packed with care and come in stunning black keepsake boxes wrapped with quality gold ribbons. You can choose a personal gift tag and message to send your love or best wishes on their first cocktail pour. Your nearest and dearest will soon be exploring the range of gorgeous ingredients and enjoying the delectable selection of cocktail making gifts and ideas.
Contented customers make us smile every day
Whatever the occasion we're here to help. We want our customers to be the happiest in Australia, so you can contact us anytime. We'll help you make the ideal choice of cocktail gift box for any special occasion, whatever your budget or requirements. If you're planning to send corporate cocktail box gift sets, we can help with professional branding too.
There's a superb cocktail hamper option for birthdays, weddings, anniversaries, Christmas, or that all-important cocktail party get-together.
We might even help you shake and pour if we're invited!