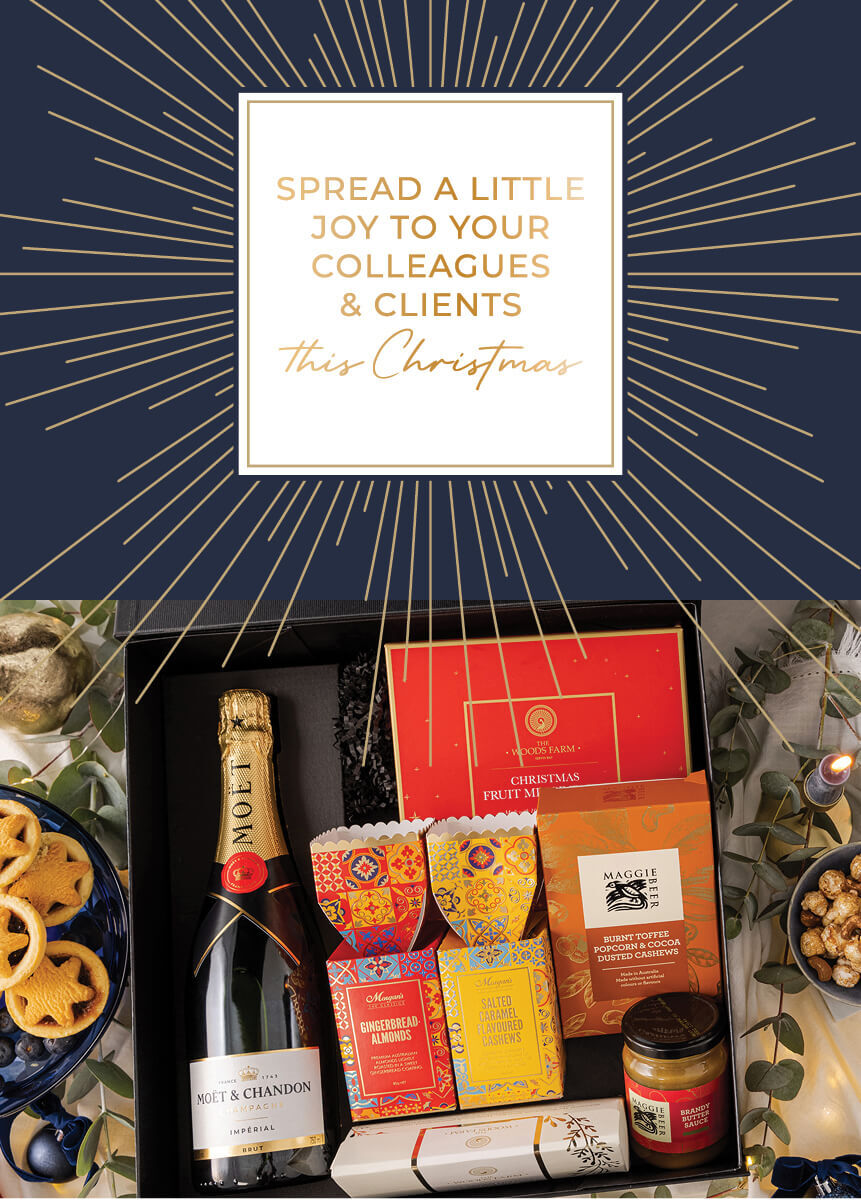 Register For The Early Bird Special
1. Order 6 or more hampers using our bulk order form
2. Pay in full by 5 pm (AEDT) on the 12th of November 2021
3. Automatically get 10% off your order
Thank you for subscribing!
We'll be in touch soon

Why Corporate Christmas Hampers?
Corporate Christmas gifting is an excellent way to make your staff and clients feel appreciated. Each year, we help our corporate customers stand out from the crowd with impressive luxury hampers. Read more to learn how we can help you do the same.
GREAT RANGE
There is a luxury hamper for every corporate recipient in our curated range. From exquisite alcohol gifts and gourmet food to elegant engraved products, you will find the perfect gift for everyone on your Christmas list.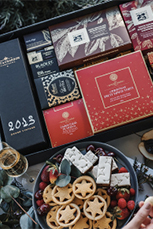 CUSTOM BRANDING
Stay top of mind this holiday season with a personal touch. Adorn your gifts with double-sided satin ribbon, custom gift cards, and engraved products, all boasting your business logo.
BULK ORDERING
Are you ordering six or more hampers? Streamline the process using our Bulk Order Form. Spoiling those vital stakeholders doesn't have to be complicated—in fact, it has never been more effortless.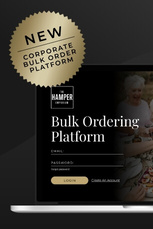 Want more information?
Talk to a real person in our corporate team today.
Thank you for subscribing!
We'll be in touch soon