Luxury Hennessy Hamper
Featuring Hennessy V.S.O.P Cognac
in stock | ships now
$229
His Father's Day will be filled with the warmth of the exquisite Hennessy VSOP Cognac and rich flavours of our expertly selected nibbles to accompany. We'll even help you spoil dad with FREE Australia-wide Delivery.
---
Savoury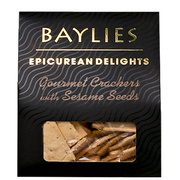 Baylies Gourmet Crackers with Sesame Seeds 130g
Baylies are one of the original gourmet providores, and these crackers are handmade with Australian Extra Virgin Olive Oil.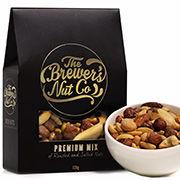 Brewer's Nut Company Premium Nut Mix 120g
A blend of the freshest and best tasting roasted, salted Brazilian nuts, creamy cashews, hazelnuts and Australian peanuts and almonds.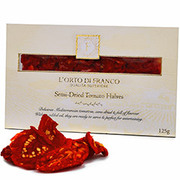 L'Orto Di Franco Semi-Dried Tomato Halves 125g
Delicious Mediterranean tomatoes, semi-dried & full of flavour. With no added oil, they are ready to serve & perfect for entertaining.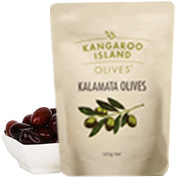 Kangaroo Island Olives Kalamata Olives 185g
Plump, juicy and bursting with flavour, Kangaroo Island Olives are 100% Australian. This is island produce at it's best.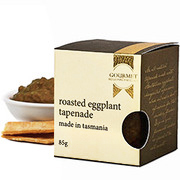 Gourmet Regional Roasted Eggplant Tapenade 85g
An all natural tapenade made with Australian eggplant, chargrilled capsicums, olive oil & a hint of cumin for that smokey flavour.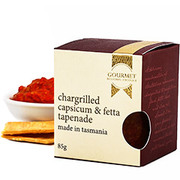 Gourmet Regional Chargrilled Capsicum Tapenade 85g
A delicious combination of Australian capsicums, chargrilled to perfection, fresh fetta cheese and olive oil. Handmade in Tasmania.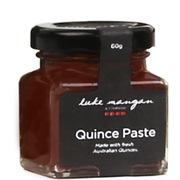 Luke Mangan Tasmanian Quince Paste 60g
A sensational Australian quince fruit paste made in Tasmania with the freshest ingredients. A delicious addition to cheese platters.
Biscuits & Sweets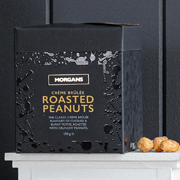 Morgan's Crème Brûlée Roasted Peanuts 175g
The classic crème brûlée flavours of custard and burnt toffee roasted with crunchy peanuts. Made in Sydney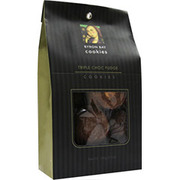 Byron Bay Cookie Triple Choc Fudge 150gm
Byron Bay Cookie Company's signature cookie, with rich flavour & dense texture, the ultimate treat.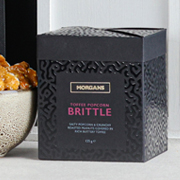 Morgan's Popcorn Toffee Peanut Crunch 135g
Salty popcorn and crunchy roasted peanuts covered in rich buttery toffee. Made in Australia
Wine & Champagne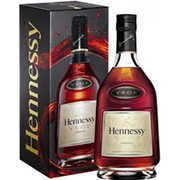 Hennessy 'VSOP' Cognac 700ml
The Hennessy VSOP is not only a high quality product but is globally renowned as one of the greatest Cognacs.
Pantry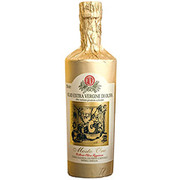 Calvi 'Mosto Oro' Extra Virgin Olive Oil 250ml
Wrapped in gold foil to protect it from light this Extra Virgin Oil is delicate with a mild almond flavour. Will enhance the most refined dish.
Also Included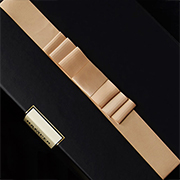 Premium Black Gift Box with Gold Ribbon
This gift box is sure to impress, lined with luxury white embossed paper and finished with a fine grosgrain ribbon.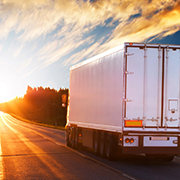 FREE Delivery to Anywhere in Australia
Make the most of our FREE delivery service to any address within Australia, all included in the price of your hamper.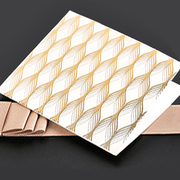 FREE Gold Gift Card
Write a personal message to your recipient and it will be presented in this luxury gift card with gold foil embossing.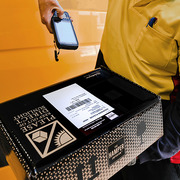 Comprehensive Track & Trace
Your parcel can be tracked as it is shipped anywhere in Australia. A tracking ID is emailed upon dispatch.
---
Standard Delivery - FREE
NSW, VIC, QLD metro areas
1 - 3 Business Days
TAS, SA metro areas
3 - 5 Business Days
Perth, Darwin & regional areas
5 - 8 Business Days
Express Delivery* - from $14.95 per hamper
Sydney Metro Area
Same Business Day
Melb, Bris, Adel, Perth, Can, NSW cities
Next Business Day
Darwin & outside of major cities
1 - 3 Business Days
*Delivery times based on orders placed before 1pm on the same or previous business day.
Visit our
Delivery page
for detailed delivery information.
Due to seasonal variations and exclusivity of our stock, items in hampers are occasionally substituted for products of the same or higher value and quality.
Explore the Luxury Hennessy Hamper – An Excellent Choice for Men!
Some hampers just scream male recipient; and this certainly applies to one of the new hampers that has been added to the Hamper Emporium recently – the Luxury Hennessy Hamper. The Luxury Hennessy Hamper is truly a celebration of gourmet treats and cognac, so which dad could say no to that?
Does the Luxury Hennessy Hamper Contain Any Pantry Items?
Many men like to use a little extra virgin olive oil to make their meals a little extra special. Fortunately, you can count on the Luxury Hennessy Hamper to deliver a Calvi 'Mosto Oro' Extra Virgin Olive Oil.
The Calvi 'Mosto Oro' Extra Virgin Olive Oil is quite different from most extra virgin olive oils you can find in the store. The olive oil comes in a special bottle that is wrapped in a quality gold foil. The gold foil protects the oil inside against sunlight, but also makes the bottle look extra luxurious.
What Cognac Does the Luxury Hennessy Hamper Contain?
There are some cognacs that stand out from the rest when it comes to quality. When you think about cognac, it is highly likely that you will think of the name Hennessy. There are many things that make this cognac special, so let us take a closer look at why our hamper designer chose the luxurious Hennessy V.S.O.P. Cognac for this hamper.
The Hennessy Cognac inside this hamper is made by world-famous cognac producer Hennessy. The company has a history that dates to 1765; this is the year that the company was founded by an Irishman called Richard Hennessy. Since its founding, Hennessy has grown into one of the largest cognac manufacturers in the world.
A Hennessy V.S.O.P. Cognac will deliver a classic cognac blend to your recipient. Connoisseurs describe it as a harmonious cognac, which delivers a well-structured spirit with a smooth finish. So, we are confident in the fact that this cognac will be loved by all recipients who get the Luxury Hennessy Hamper as a present.
Which Biscuits & Sweets Can I Find in the Luxury Hennessy Hamper?
A quality glass of cognac goes great with some nibbles too, so our hamper designer had to add some biscuits & sweets to the Luxury Hennessy Hamper too. Inside the Luxury Hennessy Hamper, customers can find two boxes of Morgan's nibbles, but also a selection of delicious Byron Bay Triple Chocolate Fudge Cookies.
The flavours in the Morgan's treats are quite diverse in the Luxury Hennessy Hamper; this is also needed to accompany a quality whisky like the Hennessy V.S.O.P. Cognac. The first box of Morgan's treats features Popcorn Toffee Peanut Crunch, followed by the second box of Morgan's Crème Brûlée Roasted Peanuts.
Finally, the selection of biscuits & sweets also includes genuine Byron Bay Triple Chocolate Fudge Cookies. These cookies are the signature cookies from the Byron Bay brand, and it is not difficult to see why.
Byron Bay Triple Chocolate Fudge Cookies are often described as the ultimate chocolate cookies, because these cookies truly have it all. They have a dense texture, rich flavour, and recipients could eat them forever!
Which Savoury Treats Can I Find Inside the Luxury Hennessy Hamper?
The Luxury Hennessy Hamper contains a good collection of savoury treats too, because you cannot enjoy a nice glass of quality cognac without enjoying some premium gourmet treats as well! Read on to find out which delicious savoury treats are hidden in the Luxury Hennessy Hamper.
Inside the Luxury Hennessy Hamper, recipients can find a premium selection of Baylies Gourmet Crackers with Sesame Seeds. The crackers are made according to a traditional recipe from this famous gourmet baker, so the result is a selection of fresh crackers that are packed with flavour!
The Luxury Hennessy Hamper also contains a selection of premium nuts from the Brewer's Nut Company. The premium nut selection includes nuts such as fresh almonds, but also Brazilian nuts, cashews and Australian peanuts. Therefore, the various flavours of the nuts are bound to go well with the complexity and smoothness of the Hennessy Cognac.
Our Luxury Hennessy Hamper also contains some delightful Italian flavours. These Italian flavours are provided by a selection of L'Orto di France Semi-Dried Tomato Halves. To optimise the flavour of these tomato halves, the tomatoes are sun-ripened before they are harvested. Then, they are dried in true Italian style!
The Luxury Hennessy Hamper also contains a selection of organic olives from Kangaroo Island. These Kalamata Olives are great on their own, because they are packed with flavour. However, they also go great with some quality cheeses on a cheese platter.
Of course, the Luxury Hennessy Hamper also requires some Australian tapenades, which are provided by the Gourmet Regional brand. For this hamper, Gourmet Regional has delivered a Gourmet Regional Roasted Eggplant Tapenade and Gourmet Regional Chargrilled Capsicum Tapenade! Plenty of flavours for a variety of recipients!
The last treat inside the Luxury Hennessy Hamper is a Quince Paste from Tasmanian Fruit Pastes. The Quince Paste is made from fresh Australian quince fruit. The paste can be used as an accompaniment, but also as a spread or a dip.
Which Occasions Could I Gift the Luxury Hennessy Hamper for?
Customers could choose the Luxury Hennessy Hamper for a variety of special occasions; this includes Father's Day, a birthday, anniversary, or Christmas. Since this hamper is specifically designed for male recipients, it is truly hard to go wrong with this hamper from the Hamper Emporium, no matter which occasion you need a present for.
Are There More New Gourmet Hampers at the Hamper Emporium?
Our hamper designer regularly adds new hampers for both male and female recipients, so you certainly have a lot of choice when you shop with us. If you want to discover more new hampers, or have a look at our existing range of gourmet hampers, please head over to our main catalogue for more information.
Do you have a question about our gourmet hampers or the Luxury Hennessy Hamper specifically? Feel free to contact our team for more information!