Premium United Nations of Beer Hamper
Premium international brews, nibbles and more
in stock | ships now
$109
What better party gift hamper than the Premium United Nations of Beer Hamper? This hamper has all that it needs to be the centre of attention at any party with its beer and snacks. The premium beers are from all around the world. It will also make the perfect gift for a Christmas hamper for the beer lovers out there. FREE Australia-wide Delivery.
---
Beer & Cider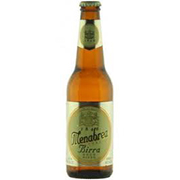 Menabrea Birra Lager 330ml (Italy)
Using light barley malts and maize for a crisp Lager style the Menabrea Birra Lager makes for a very full and flavourful, yet still refreshing Lager.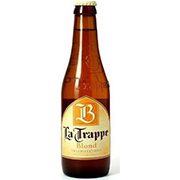 La Trappe Blond 330ml (Netherlands)
La Trappe is the only Trappist beer located outside of Belgium and is only one of the seven still producing Trappist beers today.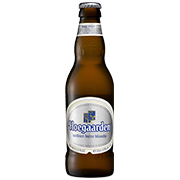 Hoegaarden White Beer 330ml (Belgium)
Subtly flavoured with Coriander and Curaçao, pouring in a swirling cloud of yeast with a pale yellow and strong white head.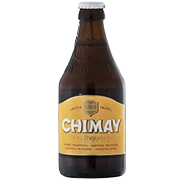 Chimay White Trappist 330ml (Belgium)
Full-bodied and strong fruity bitter citrus flavour, long 'mouth-gripping' dry finish with a medium to large frothy head and a caramel tinge.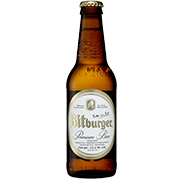 Bitburger Premium Beer 330ml (Germany)
This beer is firmly German, with moderate but focused bitterness as the center of attention. Bright carbonation, light bodied and very clean.
Savoury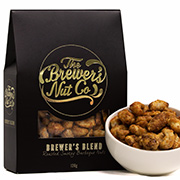 Brewer's Nut Co. Brewer's Blend BBQ Mixed Nuts 120g
Experience the warm earthiness of Brewer's Blend premium selection of crunchy mixed nuts, roasted in our signature Smokey BBQ Flavour.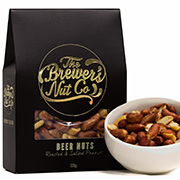 Brewer's Nut Co. Classic Beer Nuts 120g
Crack open a cold beer or cider and treat yourself to our delicious Aussie beer nuts; guaranteed to go down a treat.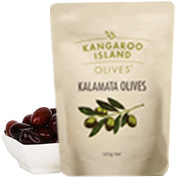 Kangaroo Island Olives Kalamata Olives 185g
Plump, juicy and bursting with flavour, Kangaroo Island Olives are 100% Australian. This is island produce at it's best.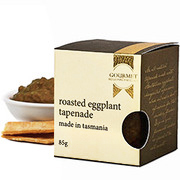 Gourmet Regional Roasted Eggplant Tapenade 85g
An all natural tapenade made with Australian eggplant, chargrilled capsicums, olive oil & a hint of cumin for that smokey flavour.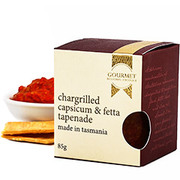 Gourmet Regional Chargrilled Capsicum Tapenade 85g
A delicious combination of Australian capsicums, chargrilled to perfection, fresh fetta cheese and olive oil. Handmade in Tasmania.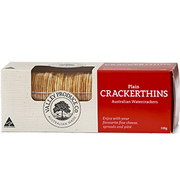 Valley Produce Cracker Thins Plain 100g
Versatile plain cracker thins from Valley Produce that are perfect with so many types of dips, spreads and condiments.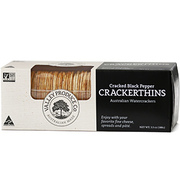 Valley Produce Cracker Thins Cracked Pepper 100g
Tasty Valley Produce Cracker Thins with a robust cracked pepper flavour that matches well with so many different options.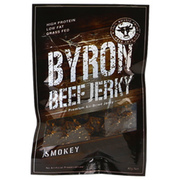 Byron Beef Jerky 'Smokey' 40g
Nestled in the quiet rolling foothills of the Byron Shire, is the home of this all natural, delicious jerky made from grass fed beef.
Also Included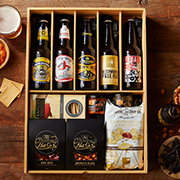 Handcrafted Wooden Box
A rustic wooden box with compartments for each beer, perfect for reuse as a benchtop storage unit in the home garage.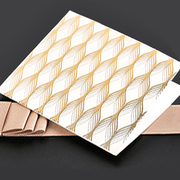 FREE Gold Gift Card
Write a personal message to your recipient and it will be presented in this luxury gift card with gold foil embossing.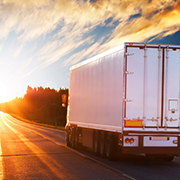 FREE Australia Wide Delivery
Delivered anywhere in Australia for free! See standard delivery times and Express upgrade options below.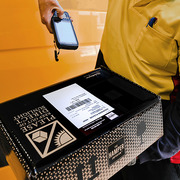 Comprehensive Track & Trace
Your parcel can be tracked as it is shipped anywhere in Australia. A tracking ID is emailed upon dispatch.
---
Standard Delivery - FREE
NSW, VIC, QLD metro areas
1 - 3 Business Days
TAS, SA metro areas
3 - 5 Business Days
Perth, Darwin & regional areas
5 - 8 Business Days
Express Delivery* - from $14.95 per hamper
Sydney Metro Area
Same Business Day
Melb, Bris, Adel, Perth, Can, NSW cities
Next Business Day
Darwin & outside of major cities
1 - 3 Business Days
*Delivery times based on orders placed before 1pm on the same or previous business day.
Visit our
Delivery page
for detailed delivery information.
Due to seasonal variations and exclusivity of our stock, items in hampers are occasionally substituted for products of the same or higher value and quality.
Do You Want the Best Beers This World Has to Offer? Discover Hamper Emporium's Premium United Nations of Beer Gift Hampers!
The world has some outstanding beers to offer, so Hamper Emporium acquired some of the finest ones to add to their range of gift hampers and unique gift baskets. The finest bottles of beer can be found in Hamper Emporium's Premium United Nations of Beer Gift Hampers, which contains beers from real beer countries such as Germany and Belgium. Let us take a closer look at these quality beers and find out why you should get one of our Premium United Nations of Beer Gift Hampers.
What Belgium Beers Are Present in The Premium United Nations of Beer Gift Hampers?
Hamper Emporium's Premium United Nations of Beer Gift Hampers contain two Belgian beers – Chimay White Trappist and Hoegaarden White Beer. These two beers are considered to be the best beers coming out of Belgium. Hamper Emporium certainly agrees with that statement, so was more than happy to add it to our range of gourmet gift baskets.

Hoegaarden White, the first beer in our Premium United Nations of Beer Hamper, is quite different from normal beers, since it is made with orange peels and coriander. Because of the unique ingredients, you can easily add this beer to fruit baskets. The combination of its ingredients brings a surprising beer that cannot be compared to any other beer in the world.

The second Belgian beer in the Premium United Nations of Beer Hamper is Chimay White Trappist, a traditional Belgian product created in a monastery. The proceeds from the sales of this beer go to local charity or the upkeep of the monastery, so it is a beer with an extra value. The Chimay White Trappist can be found in several gourmet gift baskets and food gifts on the Hamper Emporium, so be sure to take advantage of it when you can.
What German Beer Can I Find in The Premium United Nations of Beer Gift Hampers?
The outstanding German beer that can be found in our Premium United Nations of Beer Hamper is Bitburger Premium Beer. Bitburger has a moderate bitterness and a bright carbonation, making it a refreshing beer during hot weather.
What Other Beers Can I Find in the Premium United Nations of Beer Hamper?
Hamper Emporium's Premium United Nations of Beer Hamper also contains a bottle of Dutch beer and a bottle of Italian lager, a great beer addition to each gift box. Order gift baskets on the Hamper Emporium today to discover the incredible selection of beer below!

The Dutch beer in the Premium United Nations of Beer Hamper is Le Trappe Blond, which can be compared to the Belgian Chimay due to the fact that Le Trappe Blond is a typical Trappist beer. In order to be able to use the label of Trappist, the beer needs to be made within the walls of a real monastery. It also need to be made by monks, or the beer needs to be made under the supervision of monks. This makes Trappist beer special, rare and unique. In other words, one of our beer hampers is just as special as the most luxurious wine gift baskets on the Hamper Emporium.

In addition to the Dutch beer and La Trappe in the Premium United Nations of Beer Hamper, customers can also find an Italian Lager – the Menabrea Birra Lager. The Italian lager is made with light malts and maize. The maize used in the creation of this lager is meant to provide a crisp finish, something that is definitely needed for a good quality beer. Menabrea Birra Lager is a real refreshing lager, however, the beer can be drunk throughout the year. It is one of the most flavourful beers in Europe, so definitely worth a try. For additional gift basket ideas with Menabrea Birra Lager, please head over to our holiday gift baskets or our beer hampers.

A fresh and fruity beer with a hint of bitterness that evaporates quickly, resulting in a smooth and friendly aftertaste. This easy drinking beer is a finely balanced mix of complexity and simplicity.

Whether it's a gift for the beer lover in your life, a fun housewarming present or a deserved self-indulgence, this gourmet gift hamper's quality selection of global beers and snacks is sure to be enjoyed as a Christmas hamper as well as all year round! This hamper is perfect for any man or woman and comes beautifully presented in a keep safe box.
Can I Find More Beers and Gourmet Food on the Hamper Emporium?
There are many gourmet food gifts on the Hamper Emporium, so be sure to have a look at all the available hampers to find the perfect gift! The Hamper Emporium will always offer you a unique gift with the best value, so take advantage of our amazing range of gourmet gifts today!