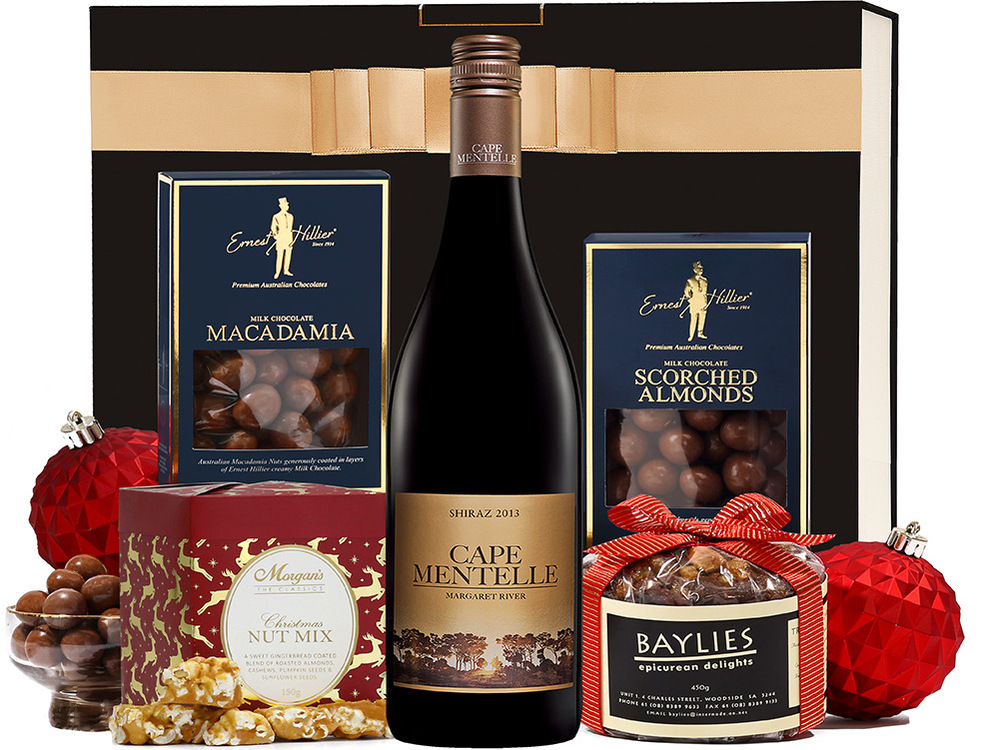 Cape Mentelle Shiraz & Christmas Cake Hamper
Does your recipient love delicious chocolates and handmade Christmas cake and Barossa Shiraz? Then be sure to gift one of these outstanding Christmas Chocolate hampers for a special occasion! These hampers are also accompanied by a FREE Australia-wide Delivery, so grab yours today and treat your recipient with the premium chocolates inside.

own it now, pay later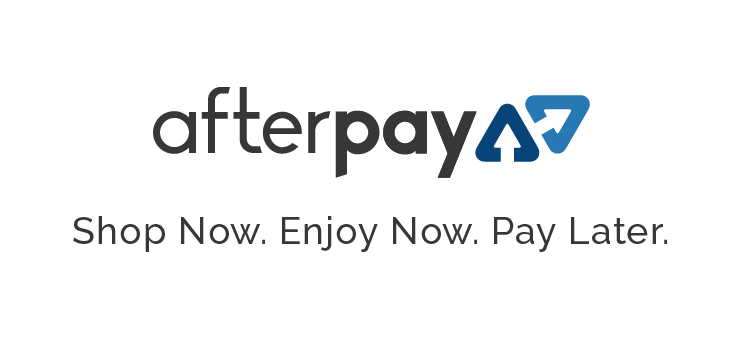 ---
Biscuits & Sweets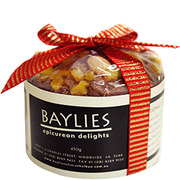 Baylies Epicurean Traditional Handmade Cake 450g
Beautiful quality; handmade in South Australia and featuring quality Australian ingredients and brandy.
Morgan's Christmas Nut Mix 150g
An absolutely moreish Gingerbread flavoured Christmas Nut Mix perfect for sharing on Christmas Day or save them all for yourself.
Wine & Champagne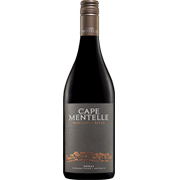 Cape Mentelle Margaret River Shiraz 750ml
A vibrant collection of berries infuse this wonderful Australian Shiraz, with 10 year cellaring potential.
Chocolate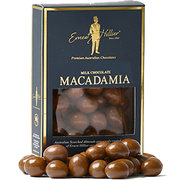 Ernest Hillier Milk Chocolate Macadamias 240g
A truly Australian delight featuring the finest Australian Macadamias and creamy Australian milk chocolate.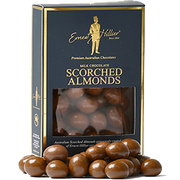 Ernest Hillier Milk Chocolate Scorched Almonds 240g
Delightful for all occasions, the joy of Australian chocolate from Ernest Hillier coating Aussie scorched almonds.
Also Included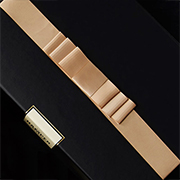 Premium Black Gift Box with Gold Ribbon
Highlighted by gold ribbon detail this elegant black gift box is lined with embossed paper to add a touch of luxury to any gift hamper.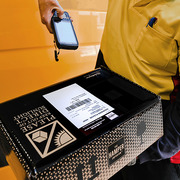 Comprehensive Track & Trace
Track your order right to their door with your tracking ID.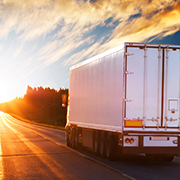 Free Delivery To Anywhere In Australia
We've got you covered with FREE Standard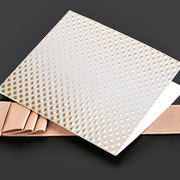 Optional Free Premium Gold Card
Send a beautifully embossed gift card with your message inside.
---
Standard Delivery - FREE
NSW, VIC, QLD metro areas
1 - 4 Business Days
TAS, SA metro areas
3 - 5 Business Days
Perth, Darwin & regional areas
5 - 8 Business Days
Express Delivery* - from $16.95 per hamper
Sydney Metro Area
Same / Next Business Day
Melb, Bris, Adel, Perth, Can, NSW cities
Next Business Day
Darwin & outside of major cities
1 - 3 Business Days
*Delivery times based on orders placed before 1pm on the same or previous business day (except for Same Day Sydney which is 10am).
Visit our
Delivery C
alculator
for timeframes to your delivery postcode.
Due to seasonal variations and exclusivity of our stock, items in hampers are occasionally substituted for products of the same or higher value and quality.
Find Out More About the Chocolates in our Christmas Hampers!
When you need to find a present for a recipient who loves chocolates, you cannot go wrong with one of our Christmas hampers this year. Our range of Christmas hampers contains some of the best chocolates this world has to offer, so you can expect some outstanding international chocolate brands this year. Curious which chocolate brands you can find in our Christmas hampers? Find out what we can offer from our Brisbane gift hampers this Christmas!
Butlers Irish Chocolates
Butlers Irish Chocolates is one of the most popular chocolate brands in our range of Christmas hampers, since you cannot find much better chocolate than the chocolate from Butlers Irish Chocolates. The brand has been around for decades, but what makes their chocolates stand out from the others in our Brisbane gift hampers?

The Butlers Irish Chocolates brand was founded by Marion Butler in 1932. Even though the name Butlers Irish Chocolates would come later, the original "Chez Nous Chocolates", handcrafted by Marion Butler, put the chocolate brand on the proverbial map. The company was eventually sold to the Sorensen family, who named the company after its creator and expanded the company internationally.

Butlers Irish Chocolates stand out from most commercially produced chocolates because of their handmade quality. Ever since the company was created in 1932, the owners of the company have maintained the quality Marion Butler demanded for her chocolate and this enabled the company to grow to a true international enterprise.

Today, Butlers Irish Chocolates has several affiliates all over the world, which all produce the chocolates according to the standards the owners of the company have set. The company has also created a number of chocolate cafes across the globe, where chocolate lovers can try both the latest and most popular chocolates from Butlers Irish Chocolates. Of course, chocolate lovers can also head to one of the cafes to try their delicious chocolate milks!

Chocolate lovers do not have to travel to Ireland to try the outstanding chocolates from Butlers Irish Chocolates though, because you can easily get them from one of our Brisbane gift hampers. Delicious Butlers Irish Chocolates can be found in multiple categories, which includes gourmet hampers and chocolate hampers. So select your favourite Brisbane gift hampers today to try Butlers Irish Chocolates for yourself, or choose one of our Brisbane gift hampers for a chocolate-loving recipient!
Willie's Cacao
Traditional chocolates are great, but sometimes you want something unique to sink your teeth into. That something unique can also be found at the Hamper Emporium, more specifically by trying one of the Willie's Cacao chocolate squares in our Brisbane gift hampers!

The concept of Willie's Cacao chocolates revolves around one thing – adventure. The owner of Willie's Cacao, William Harcourt-Cooze, decided to buy Hacienda El Tesoro in the cloud forest of Venezuela, the location that was going to be the foundation of an international chocolate manufacturer with some very unique chocolates.

For Willie's Cacao, chocolate is all about flavour, so you could easily compare one of their chocolate squares to a fine wine. The flavours of their chocolate are heavily dependent on climate, soil and even the genetics of the cacao bean, so not matter which chocolate square you try from this chocolate manufacturer, each chocolate is going to be a unique experience.

The cacao beans used by Willie's Cacao also make a huge difference in the flavour their chocolates can provide to consumers. Willie's Cacao uses Criollo and Tinitario beans, which do not provide the large amounts of chocolate that other manufacturers try to obtain, but a smaller batch of chocolate with a lot more flavour. In other words, Willie's Cacao puts the emphasis on quality instead of quantity.

Of course, the unique flavours of Willie's Cacao chocolates do not depend on the use of exotic and unique cacao beans alone, but also the processes that are used to create the chocolates in the first place. To create their delicious chocolates, Willie's Cacao depends on three different processes: the nature of the cacao bean, how they are harvested and how they are fermented and dried.

Some of the chocolates from Willie's Cacao have also been certified as organic, although this does not apply to all the chocolate squares from this brand. The main concern of Willie's Cacao is the use of natural ingredients, so none of the beans used in the chocolates have been produced with the use of chemicals. However, fully organic products need to meet very strict standards, so not the entire range of chocolate squares by this brand is certified as such. That being said, Willie's Cacao believes that the best ingredients are not processed, which means that chocolates from this brand are going to be a lot more natural than most brands you can find on the market today.

Last but not least, when you purchase one of our Christmas hampers containing Willie's Cacao chocolates, you also support fair trade. Willie's Cacao ethically sources its cacao beans and they are obtained directly from the farmer, so not middleman is used during this process, which could otherwise demand unfair prices from the local farmers.

Not only the cacao beans obtained by Willie's Cacao are considered fair trade, because there are other products that can be used during the production process, for example raisins. All products used in the production process of Willie's Cacao chocolates are fair trade, so if you want to support this company, be sure to obtain one of our gift hampers with these adventurous chocolates.
More Delicious Chocolates at the Hamper Emporium!
Can't get enough of the delicious chocolates from Willie's Cacao and Butlers Irish Chocolates, then be sure to have a look at all our chocolate hampers to find other great chocolate brands. In addition to Irish and Venezuelan chocolate, you will also find some genuine Belgian chocolate options.

Not sure which chocolates to choose? Be sure to read our recommendations or contact our team of professionals for some additional advice on our gift hampers!