Foodies Hamper
Sweet & Savoury Delights From Australia & The World
A generous hamper that takes them on a journey of exquisite flavours. Featuring artisan fare and gourmet treats carefully selected from the finest food producers in Australia and around the world. There's sweet and savoury, making The Foodie Hamper perfect for those who appreciate fine quality and even finer flavours. Also includes FREE Delivery Australia-wide.

own it now, pay later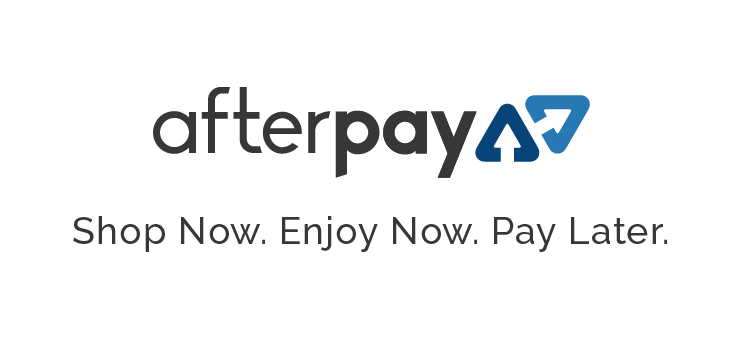 ---
Savoury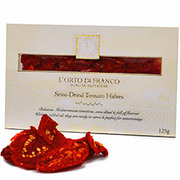 L'Orto Di Franco Semi-Dried Tomato Halves 125g
Made with quality Mediterranean tomato halves bursting with flavour, expertly air dried and ready to open for a special occasion.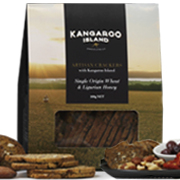 Kangaroo Island Produce Co Artisan Crackers 100g
Made with Kangaroo Island Wheat and Ligurian Honey, these crackers will add something unique to your cheeseboard or dips.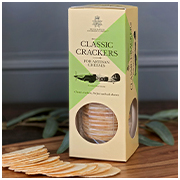 Regimental Condiment Co Plain Crackers 100g
Beautifully crunchy with a mild flavour that's suited to showcasing the delicious flavours of dips, cheeses and tapenades.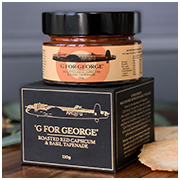 Regimental Condiment Co Roasted Capsicum Tapenade 85g
Packed full of flavour and richness, with the perfect blend of roast capsicum and herbs. A nod to WWII.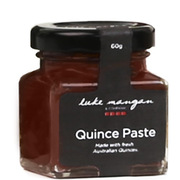 Luke Mangan Quince Paste 60g
Luke Mangan can do no wrong! This fresh fruit paste made in Tasmania is the perfect side to your favourite cheese platter.
Biscuits & Sweets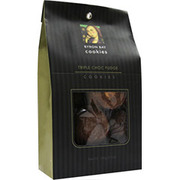 Byron Bay Cookie Triple Choc Fudge Bag 150g
Byron Bay is amazing not only for its beaches, but also it's world-class, much loved Byron Bay Cookie Co.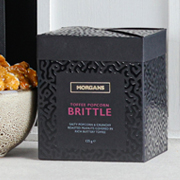 Morgan's Toffee Popcorn Brittle 135g
Rich buttery toffee covered roasted peanuts and salty popcorn offer an exquisite experience with every bite.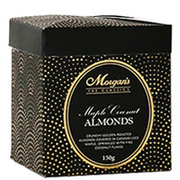 Morgan's Maple Coconut Roasted Almonds 150g
The perfect blend of almond crunch, coated in caramelised maple and finished with a sprinkling of coconut flakes.
Pantry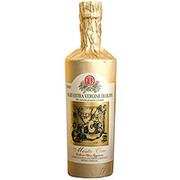 Calvi 'Mosto Oro' Extra Virgin Olive Oil 250ml
Beautifully flavoured olive oil, perfect for your antipasto or seasoning Summer salads. Elegantly wrapped in protective gold foil.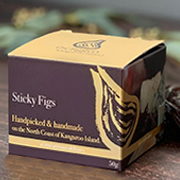 'The Figgery' Kangaroo Island Sticky Figs 50g
Cooked in sugar syrup & dried, each fig tree at 'The Figgery' comes from a 140yr old mother tree right on Kangaroo Island.
Also Included
Premium Black Gift Box with Gold Ribbon
An elegant gift box that's designed to make a great impression. Featuring embossed paper lining and stunning gold ribbon detail.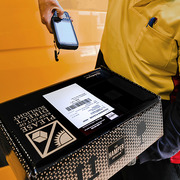 Track & Trace of your Hamper
Our customers are the most important part of our business, which is why we provide free order tracking from warehouse to door.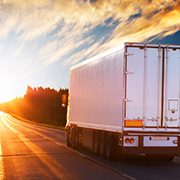 Free Delivery To Anywhere In Australia
We'll deliver your hamper FREE anywhere in Australia with order tracking and upgrade options for express delivery.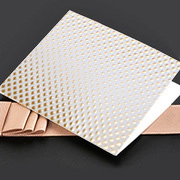 Optional Free Premium Gold Card
Luxury embossing with your message printed inside.
---
Standard Delivery - FREE
NSW, VIC, QLD metro areas
1 - 3 Business Days
TAS, SA metro areas
3 - 5 Business Days
Perth, Darwin & regional areas
5 - 8 Business Days
Express Delivery* - from $14.95 per hamper
Sydney Metro Area
Same / Next Business Day
Melb, Bris, Adel, Perth, Can, NSW cities
Next Business Day
Darwin & outside of major cities
1 - 3 Business Days
*Delivery times based on orders placed before 1pm on the same or previous business day (except for Same Day Sydney which is 10am).
Visit our
Delivery C
alculator
for timeframes to your delivery postcode.
Due to seasonal variations and exclusivity of our stock, items in hampers are occasionally substituted for products of the same or higher value and quality.
Delight Your Recipient with Gourmet Treats from the Foodies Hamper
The foodies hamper from the Hamper Emporium is a wonderful collection of outstanding gourmet products. Because of the presence of numerous gourmet delights, this particular hamper is very suitable as a gift for foodies and gourmet lovers. Want to find out more about the gourmet products in this Foodies Hamper? Read the information below to find out more!
Baylies Epicurean Delights Gourmet Crackers with Sesame Seeds
Baylies Epicurean Delights is an Australian company that creates the most delicious handmade treats such as tart shells, biscuits, shortbreads, gourmet fruit cakes, pralines, gourmet crackers, lavash and much more. Our range of gift hampers contains several of their products, including the Baylies Epicurean Delights Gourmet Crackers with Sesame Seeds in our Foodies Hamper.

The Baylies Epicurean Delights Gourmet Crackers with Sesame Seeds are made according to a traditional recipe invented by the Baylies Epicurean Delights company. First, the crackers are baked with genuine butter. Then, finished with some sesame seeds and high-quality olive oil.

Gourmet crackers with sesame seeds can be eaten on their own as a snack, but consumers can also serve the gourmet crackers with a nice selection of both soft and hard cheeses.
Brewer's Nut Company Premium Nut Mix
The Brewer's Nut Company is known for their huge selection of nut mixes. You will find many of these products in our beer hampers and christmas gift hampers, but the quality of their nut mixes has also conquered a place in our Foodies Hamper.

Brewer's Nut Company Premium Nut Mix provides consumers with the perfect blend of roasted and salted Brazilian nuts, creamy cashews, hazelnuts, genuine Australian peanuts and almonds. The nut mix is a great snack in between meals, but we can also recommend using this nut selection as a topping on one of your favourite desserts.
L'Orto Di Franco Semi-Dried Tomato Halves
Our Foodies Hamper would not have been completed without L'Orto Di Franco Semi-Dried Tomato Halves; a Mediterranean snack filled with flavour. The semi-dried tomatoes have been preserved without added oil, so they are a healthy snack to serve during a special occasion.
Kangaroo Island Kalamata Olives
A gourmet hamper simply needs a nice selection of fresh olives, which is why our hamper designer selected high-quality Kalamata olives from the Kangaroo Island brand. Kangaroo Island is a company that focusses solely on the production of olive-based products; this includes premium organic extra virgin olive oil and table olives. The olives used to create the products are grown organically by the company, so consumers can count on a fully organic olives selection.
Gourmet Regional Produce Roast Eggplant Tapenade & Chargrilled Capsicum with Fetta
Those who like southern flavours, but prefer the quality of Australian ingredients, will love the gourmet products from Gourmet Regional Produce in our Foodies Hamper. Our first product, the tapenade, is made with fresh eggplant, chargrilled capsicums, olive oil and cumin to provide that extra smoky flavour. The second product, the chargrilled capsicum, is made with genuine Australian capsicums, fresh fetta cheese and a good dosing of olive oil.
Tasmanian Fruit Pastes – Quince Paste
Quince paste is the favourite treat of many foodies in Southern Europe and the Middle East. It is a thick jam that is made from fruit from the quince tree. Even though quince fruit is not known to all gourmet lovers, it is definitely a fruit paste you cannot afford to miss out on.
Morgan's Dark Chocolate Coffee Beans & Crème Brûlée Roasted Peanuts
Australian brand Morgan's is an excellent choice for foodies, considering this Australian brand is known far and wide for their delicious flavour combinations. The first of their outstanding flavour combinations can be found in our Foodies Hamper, more specifically in the form of chocolate covered coffee beans. Then, there is also a nice flavour combination of crème brûlée roasted peanuts, combining nice soft flavours with the crunchiness of delicious peanuts.
Byron Bay Cookies Triple Chocolate Fudge
The Byron Bay Cookie Company was founded in 1990, but was formerly known under their simple name "Byron Bay". Since Byron Bay upgraded their name to the Byron Bay Cookie Company, the company has started exporting their delicious cookies to more than 30 different countries. Now, Byron Bay has moved back from New York to Australia and is baking approximately 50 million cookies each year. They also have won several awards and expanded their distribution to 40 countries.

Byron Bay's Triple Chocolate Fudge is made with the finest European milk chocolate and dark chocolate. Then, creamy fudge is added to the mix to make these cookies taste even better! It is the ultimate cookie for chocoholics and sweet tooths.

The Byron Bay Triple Chocolate Fudge Cookies have also obtained the award of "Best Vegetarian Society Approved Snack". The
product is also environmentally-friendly, since it was made with sustainable sourced palm oil.
Calvi 'Mosto Oro' Extra Virgin Olive Oil
Foodies who want to add something special to their dishes will certainly appreciate the Calvi 'Mosto Oro' Extra Virgin Olive Oil. The olive oil is made from Taggiasca olives, a type of olives that is only obtainable from the hills of the Italian Riviera. To ensure these olives give the best possible flavour, they are harvested by hand from January to March.

The Calvi 'Mosto Oro' Extra Virgin Olive Oil is characterised by its golden colour, and of course its unique packaging that radiates luxury and class. The olive oil itself also has an almond flavour, which especially comes to the forefront on a nice fish dish.
More Gourmet Hampers for Foodies at the Hamper Emporium
If you like our Foodies Hamper, be sure to have a look at some of the other gourmet hampers that are offered by the Hamper Emporium. Our gourmet range consists of both national and international delicacies; this makes our gourmet hamper incredibly interesting to even the harshest food critics.

The Hamper Emporium also has alcohol-free gourmet hampers for those who do not like alcohol. Our Foodies Hamper is part of this range, but there are many more just waiting to be discovered today!

Foodies can be difficult people to buy for, because their taste preferences are a lot more versatile than the average person's. Fortunately, the Hamper Emporium provides customers with an extensive range of gift hampers, which were specifically created for foodies. So, if you never seem to find the right gourmet gift for a foodie friend or relative, our excellent gourmet hampers could come to the rescue.

Even though there are several gourmet hampers for foodies at the Hamper Emporium, there is one foodie hamper that could make a serious impact on the taste palate of any Australian foodie – the Foodies Hamper. To create the Foodies Hamper, our hamper designer had to look for a combination of Australian and international flavours, and managed to so by choosing products from brands such as Baylies Epicurean Delights, the Brewer's Nut Company, L'Orto di Franco Semi-Dried Tomato Halves, Kangaroo Island Kalamata Olives and more. Each of these products is made with the utmost care and a true passion for gourmet foods, and this certainly reflects in the taste of each of the treats inside the Foodies Hamper! So, if you would like to experience the delights hidden in this hamper yourself, be sure to grab a Foodies Hamper the next time you visit the Hamper Emporium.