Everything but the Cheese Hamper
Premium wine| fruit pastes| crackers| chutneys & more
A hamper for a home entertainer or foodie who has it all! Including fine red wine, fruit pastes and beautiful cheeseboard handcrafted in Australia with Australian wood. The perfect gift for the entertainer, they just add some cheese of their choice. Free Australia-wide delivery.

own it now, pay later
---
Savoury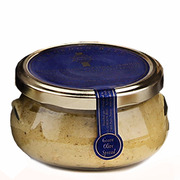 Le Cordon Bleu Paris Olive Fennel Spread 180g
Delicious green olive spread with a hint of fennel, preferably served with a gorgeous cheese platter. Made in France le Cordon Bleu experts.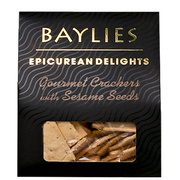 Baylies Gourmet Crackers with Sesame Seeds 130g
Exquisite handmade gourmet crackers with sesame seeds, they'e sure to impress even the biggest foodie friend!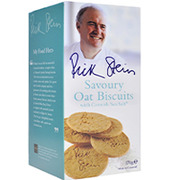 Rick Stein's Cornish Seasalt Oat Biscuits 170g
Savoury oat biscuits produced on the English countryside in Cornwall for a traditional, delicious treat.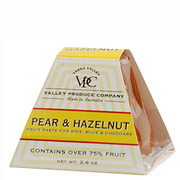 Valley Produce Co Pear & Hazelnut Fruit Paste 75g
Exquisite Australian fruit paste made from fresh pureed pears and a selection of roasted hazelnuts.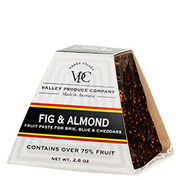 Valley Produce Co Pyramid Fig & Almond 75g
The best fruit paste for creamy brie, stilton, gorgonzola or fresh goats cheese.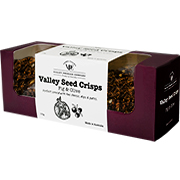 Valley Seed Crisps Fig & Olive 170gm
Delicious seed crisps made in Australia, best kept at room temperature to make the flavour come out fully.
Wine & Champagne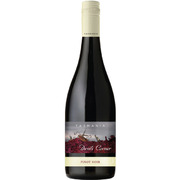 2014 Devil's Corner Tasmanian Pinot Noir 750ml
From Tasmania, this Pinot Noir layers cherry, spice and oak on a seductive palette.
Gifts & Accessories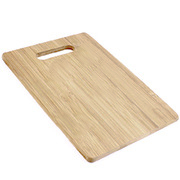 Wooden Cheese Board Handcrafted in South Australia
This Australia made and sourced Cheeseboard is the perfect way to display your cheese and accompaniments.
Pantry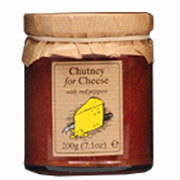 Edinburgh Preserves Chutney for Cheese 200g
Delicious Edinburgh cheese chutney that has the ability to complement and strengthen the flavour of a variety of cheeses.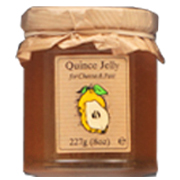 Edinburgh Preserves Quince Jelly 227g
Rich Edinburgh Preserve with plenty of flavour, made in England by Edinburgh Preserves.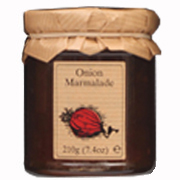 Edinburgh Preserves Onion Marmalade 220g
Delicious onion marmalade made by Edinburgh Preserves, the perfect marmalade for your favourite piece of cheese.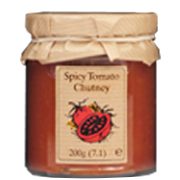 Edinburgh Preserves Spicy Tomato Chutney 200g
Unique spicy chutney made with fresh English tomatoes, can be consumed with a selection of cheese.
---
Standard Delivery - FREE
NSW, VIC, QLD metro areas
2 - 4 Business Days
TAS, SA metro areas
3 - 5 Business Days
Perth, Darwin & regional areas
5 - 8 Business Days
Express Delivery* - from $14.95 per hamper
Sydney Metro Area
Same / Next Business Day
Melb, Bris, Adel, Perth, Can, NSW cities
Next Business Day
Darwin & outside of major cities
1 - 3 Business Days
*Delivery times based on orders placed before 10am on the same or previous business day.
Visit our
Delivery page
for detailed delivery information.
Due to seasonal variations and exclusivity of our stock, items in hampers are occasionally substituted for products of the same or higher value and quality.
What Items are Included in the Everything but the Cheese Gift Hampers?
Cheese lovers and food connoisseurs would be over the moon with the Everything but the Cheese Hamper. These extraordinary gift hampers contain 13 different mouth-watering treats that would perfectly complement any type of cheese. All of them are created from high-quality ingredients by well-known and trusted companies.
Biscuits and crackers
Most variations of cheese are best eaten atop scrumptious crisps, crackers, or biscuits. Everything but the Cheese Gift hampers have different delicacies that you could mix and match with any cheese variants. You could have some Gourmet Crackers with Sesame Seeds from Baylies, or maybe a box of Savoury Oat Biscuits with Cornish Sea salt by the renowned chef Rick Stein. If you prefer a more distinct flavour, you could pick the Edinburgh Rosemary Biscuits or the popular Valley Seed Crisps Fig and Olive. With all these choices, the recipient would certainly have a luxurious snack time.
Pastes and Spread
Other than biscuits and crackers, this gourmet gift hamper contains two flavourful fruit pastes that would excite your taste buds when eaten together with cheese. For Gorgonzola, Brie, goat cheese, Stilton, and other creamy or white cheese, we recommend the Valley Produce Co Fig and Almond Paste. Also from the same brand, the Pear and Hazelnut Paste, which are made from roasted hazelnuts and fresh pear puree, would balance acidic and sharp flavoured cheese. If you prefer spreads to fruit pastes, you can pair your cheese with Le Cordon Bleu Paris Green Olive Spread with Fennel, which is one of the popular items in our gourmet hamper selection.
Cheese condiments
Your cheese platter would taste even heavenly when accompanied by exquisite cheese condiments from Edinburgh Preserves. Everything but the Cheese gift hampers have The Chutney for Cheese and the Quince Jelly to help strengthen and bring out the beautiful flavours of your cheese selection. The Onion Marmalade would provide a surprising twist to your choice of cheese. We also have the Spicy Tomato Chutney for those who want a little kick in their food.
Wine
To finally complete your cheese platter, a lovely bottle of red wine is imperative. This gift hamper includes 750ml of Devil's Corner Tasmanian Pinot Noir. This fruity pinot noir is characterized by soft palates of oak and cherry with a dry finish, ideal for the distinct cheese flavours.
Other items
You have your fine cheese selection, an exquisite bottle of red wine, and appetising cheese accompaniments. The only thing missing is the platter to place them on. Everything but the Cheese, true to its moniker, indeed has everything, including an elegant wooden platter. It is handcrafted from bamboo in South Australia, resulting in a stunning cheeseboard that the recipient would adore. There is also a selection of Chutneys to enjoy. Dive into this red wine gift's Spicy Tomato Chutney to shake things up and enhance the flavour of bold cheeses.
A Prune and Walnut Log is also a must on any cheese board, and when it's thinly sliced it pairs beautifully with cheese. Since this hamper is all about cheese, your receiver will start with the hampers made in England Edinburgh cheese that will compliment one's festive preparation of turkey, pork or whatever meaty preparation there is! After lavishing with this cheesy treat, there are more pantry stuffs to explore in this hamper such as the onion marmalade, quince jelly, and spicy tomato products of Edinburgh Preserves. In addition, the hamper has impeccable oatcakes from the popular Rick Stein, a fruit paste and the must have Fig & Almond pyramid produced in Australia.
Why Should I Buy Everything but the Cheese Gift Hampers?
Your close friends, family, lover, and officemates have been a big part of your life and you want to show your love and appreciation for them through gifts. Pamper them and make them feel extra special by giving them the Everything but the Cheese Hamper during any occasion. These gift hampers would allow your loved ones to indulge in luxurious goodies that they could pair up with their favourite cheese variants. They could share this gift set with other people during a small party, or just have it all to themselves as they de-stress after work.
How Do I Get Hold of the Everything but the Cheese Hamper?
Shopping for gift hampers and other gift items is as easy as pie with Hamper Emporium. All you have to do is to go to our website and look through our selection of high quality products and impressive gift hampers and gift boxes. Once you've found the Everything but the Cheese Hamper and other gift items, simply place your orders with just a few clicks and we'd deliver it anywhere in Australia for free.
To know more about our luxurious yet affordable gift items, don't hesitate to contact us today!
Great for Christmas: Everything But The Cheese Gift Hampers
Tired of giving away ordinary or mass-produced gift items during Christmas, birthdays, anniversaries, and other occasions? As much as possible, you want to give your friends, family, colleagues, or partner something special; however, sometimes you don't have the luxury of time to make something personalised or to search high and low for unique gifts that would make them truly happy.

We have good news for you! Here at the Hamper Emporium, you will find different one-of-a-kind gift hampers with just a few clicks on your computer. One of the most special gift hampers in our selection is the Everything but the Cheese Hamper, which is perfect for spoiling the people who matter to you and showing them your love and gratitude no matter the occasion.